We have been experimenting with creating process art with rollers. There were so many different results!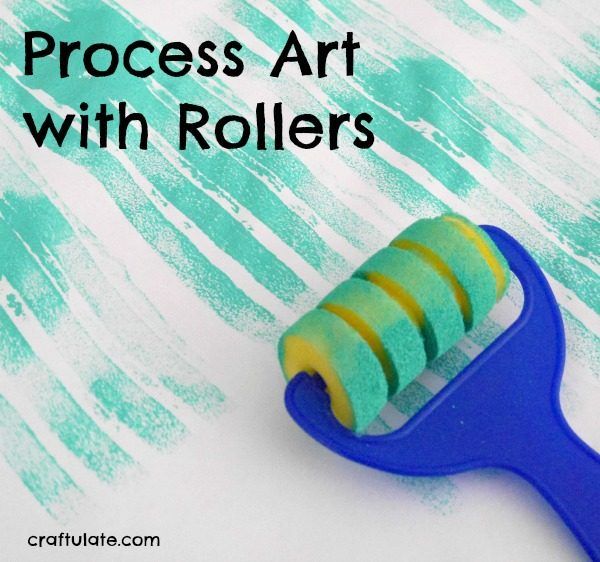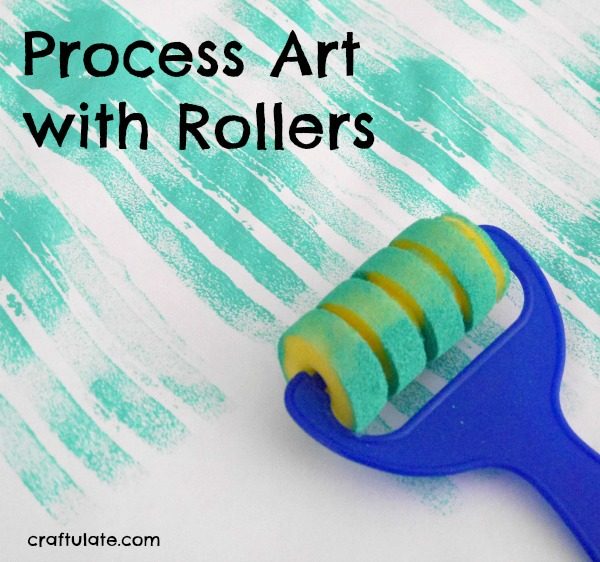 The following post contains affiliate links, which means that at no extra cost to you I can make a tiny bit of money to help support this blog. Thank you!
I am delighted to be part of a brand new series all about process art. If you're unfamiliar with the term process art, Wikipedia describes it as:
Process art is an artistic movement as well as a creative sentiment where the end product of art and craft, the objet d'art, is not the principal focus.
Put bluntly, it's all about the doing, and not about the final result. This month the challenge is process art with paint, and I chose to experiment with rollers.
We've messed around with paint rollers for many years, it's such fun! I even attached thick craft foam to a lint roller to make tractor track prints! But this was the first time that we concentrated solely on the rollers – and because of that, I splashed out on two new sets!
My two top tips for using rollers: tape the paper to your work surface, and use paper plates as paint trays!
The first was this cute collection of six foam rollers. Two small, two medium and two large – with a variety of textures.


F was very keen to try them and made several abstract pieces.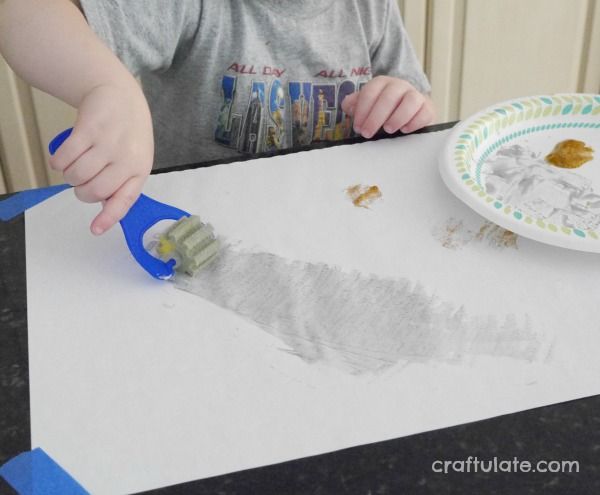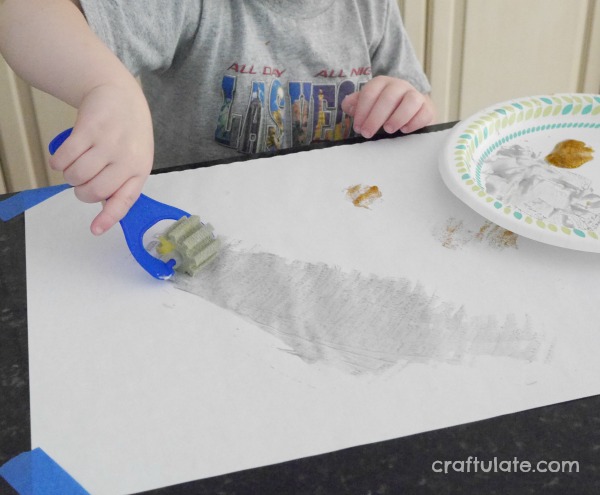 I tried out the rollers myself and found that getting an even pattern was quite a knack as it depended on how much pressure was applied.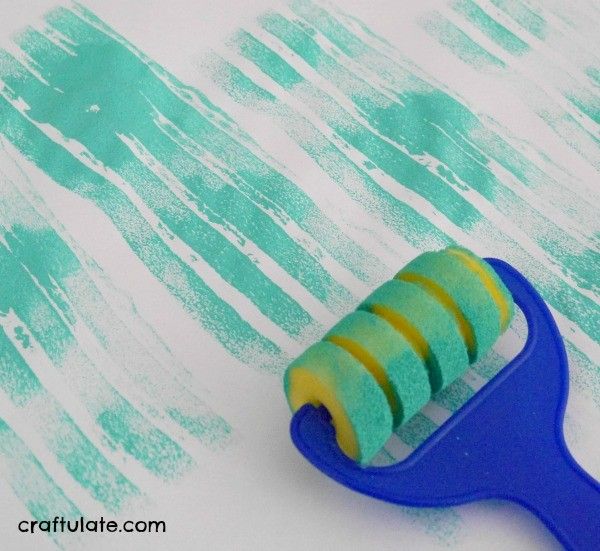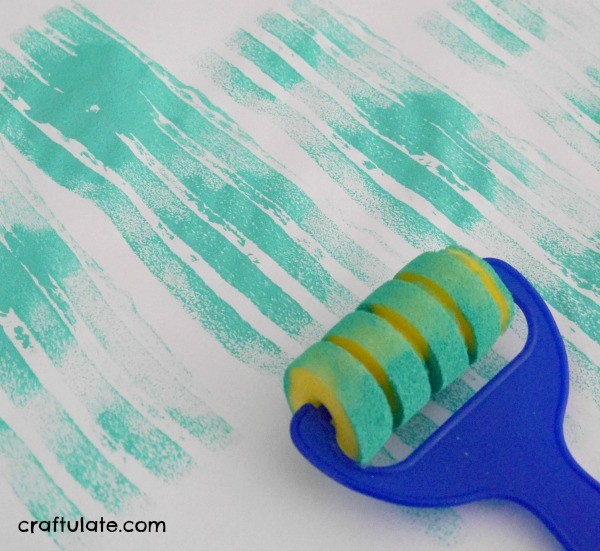 This was me messing about with layering the different types of roller pattern!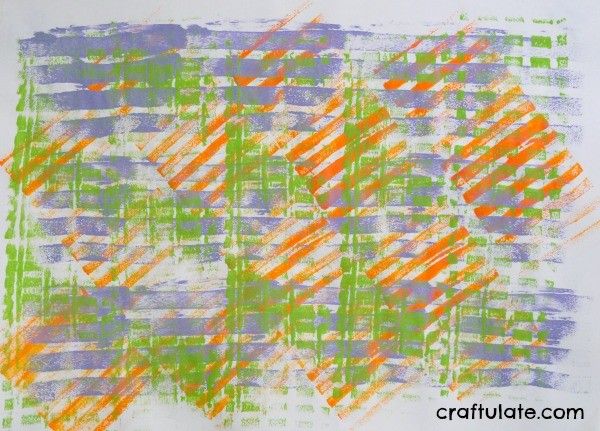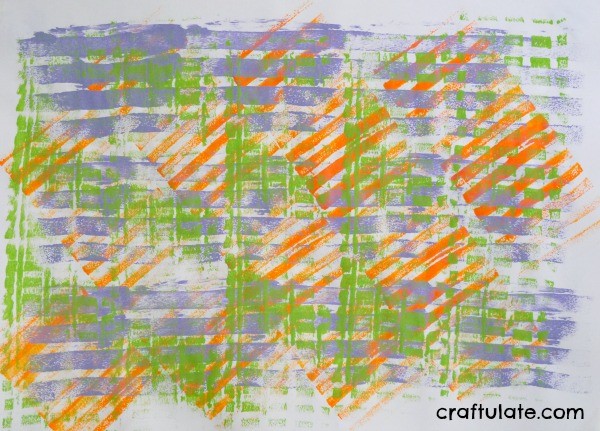 Although it didn't matter to me if F's pictures didn't actually resemble anything, he did ask how to make a forest using the rollers. I showed him how it could be done…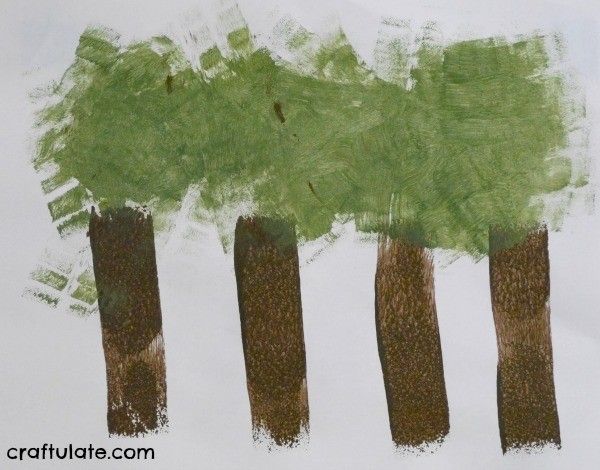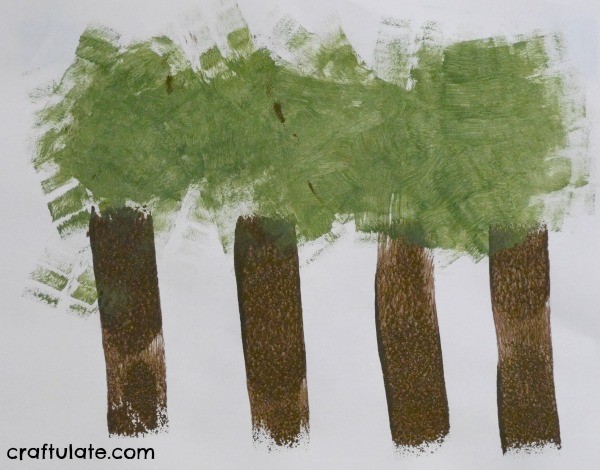 And then he tried it!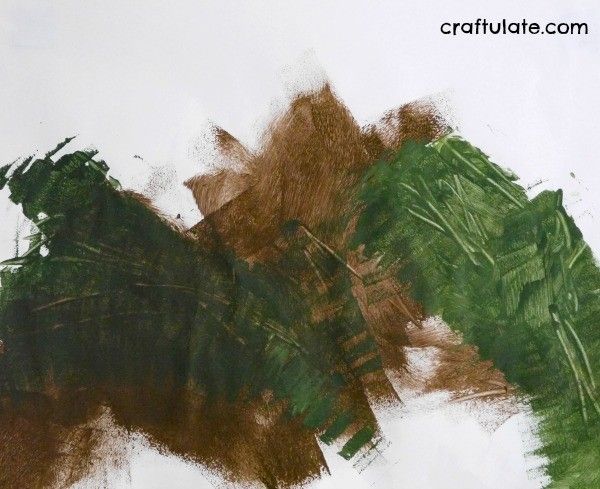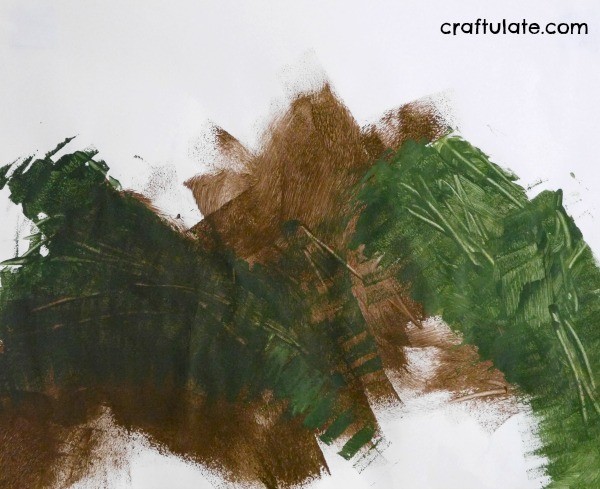 Our second roller product to try was this paint pattern roller from Crayola. It is much nearer to an adult paint roller – and the pack contains one handle and three different textured rollers.


Before I bought this I read in the reviews that people had issues with there being three rollers, but only one handle. Having only one child I coped with the one handle, but got bored cleaning out the paint tray every time he changed colour. And of course he wouldn't use a paper plate this time! Anyway, there are three roller designs as pictured above: flowers, stars and wavy lines. F first tried out the stars and selected blue paint.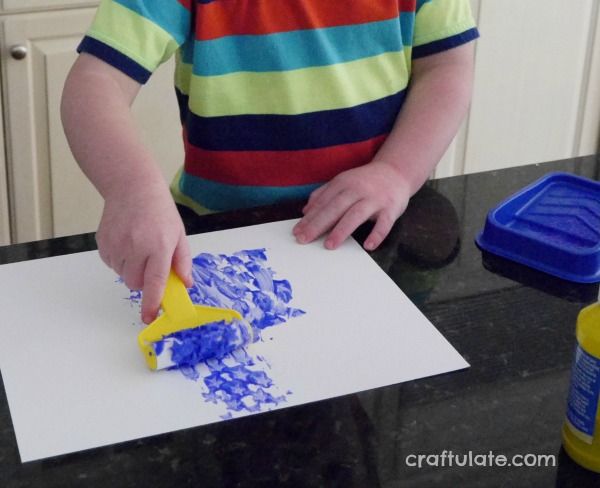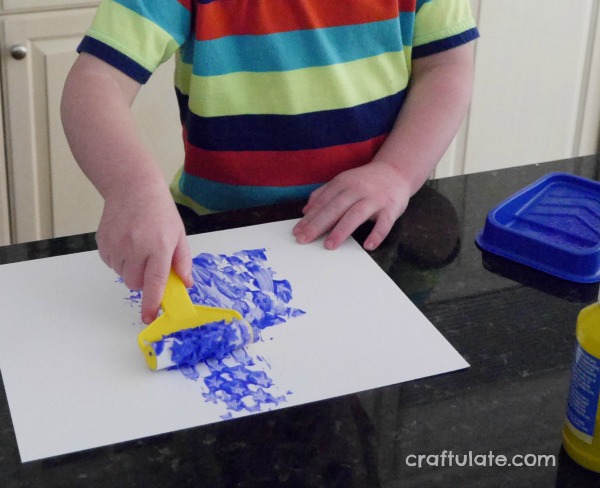 Unsurprisingly this reminded him of an American flag, so he made some wavy lines in red next.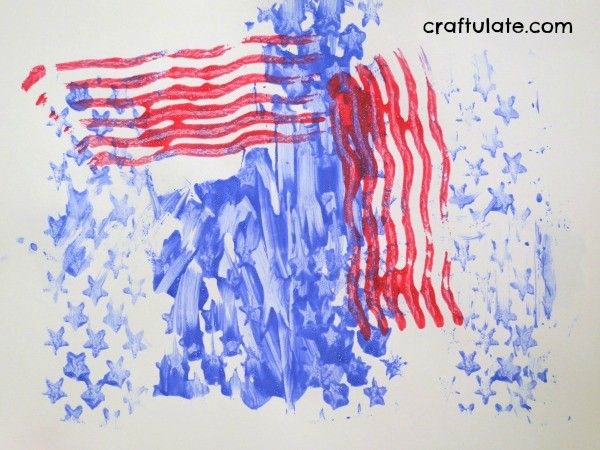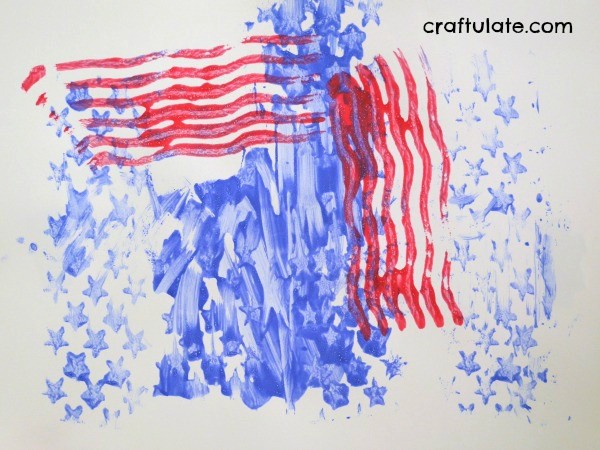 Although this isn't true process art, it is worth mentioning that it is the quickest way I know to make flag art – literally 30 seconds! I also tried out the pretty flowers, which I think would be lovely for gift wrap.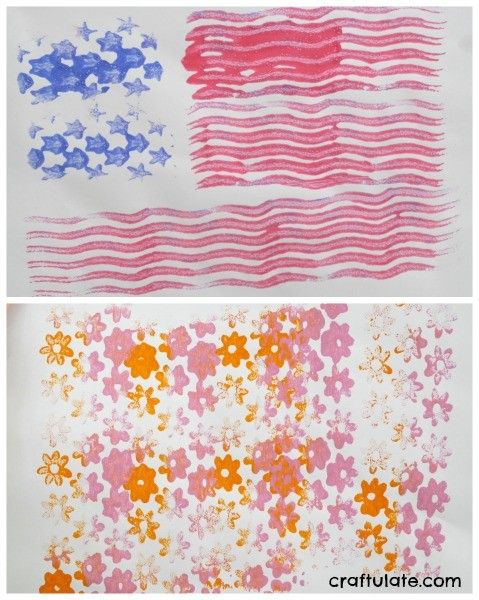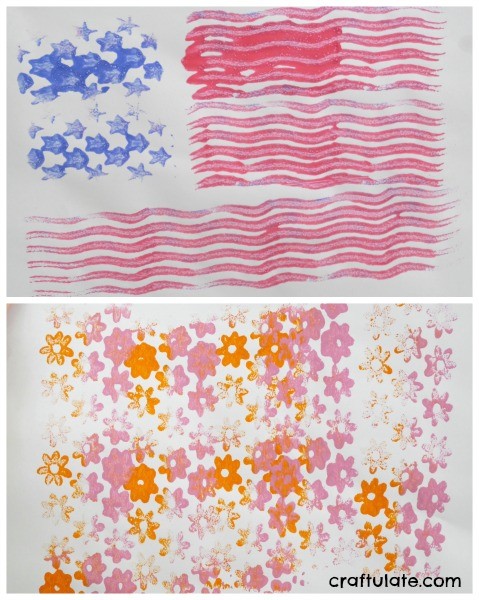 If you'd like some more fantastic inspiration about process art with paint, check out these other great posts in the series: