The kids had a lot of fun with this marble painting art activity!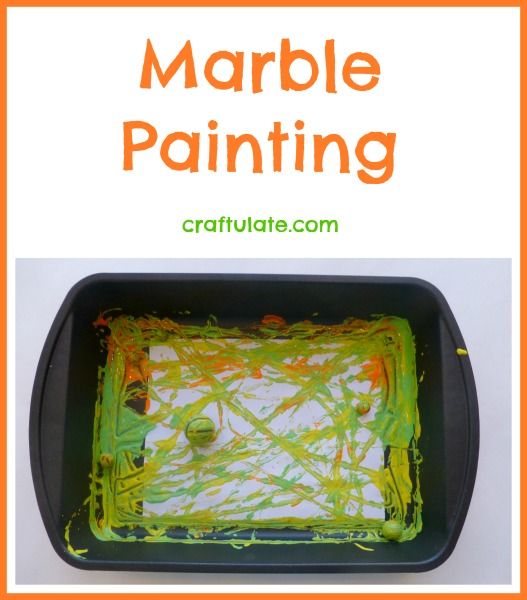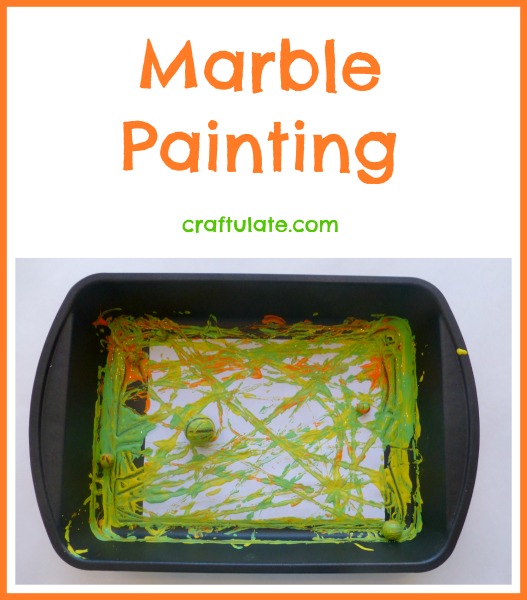 The following post contains affiliate links, which means that at no extra cost to you I can make a tiny bit of money to help support this blog. Thank you!
I love getting inspiration from my very talented blogger friends. When I saw this FREE ABC Art Book from Playdough to Plato I knew that it was perfect for my son and his young friends who regularly come over for crafty playdates. I do encourage you to check it out and try the book with your kids!
Each page of the book is an activity for each letter of the alphabet. M is for Marble Painting, and was one of the most fun pages in the book!
Large deep baking dish or container
White paper
Marbles
I taped the underside of the paper down to the bottom of the baking dish so that it didn't shift position. Then I added little dots of paint at each side, and popped a marble into each one. I love how they are all lined up ready for action!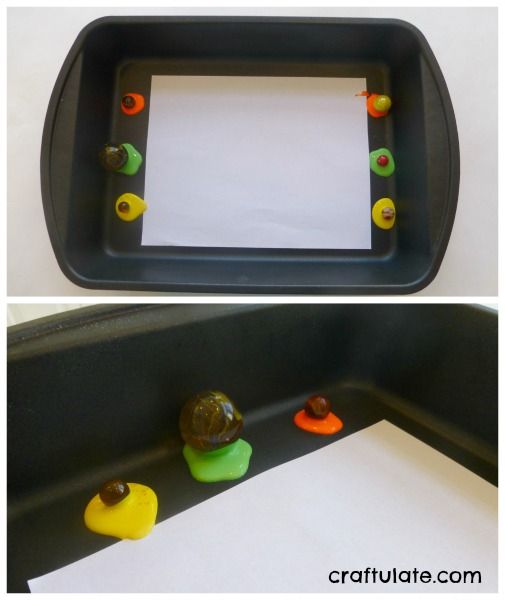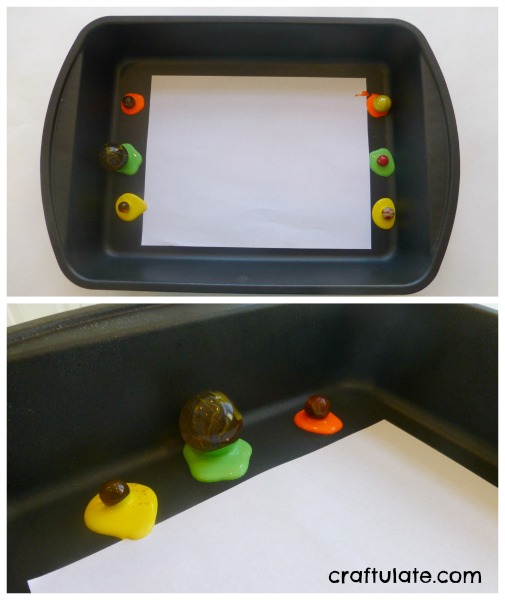 Then it is time to get rolling. If you use a metal baking dish like we did it will make a pretty big CLANG every time a marble hits the side. Which happens quite often!! Get the kids to tilt the dish around to make patterns on the paper.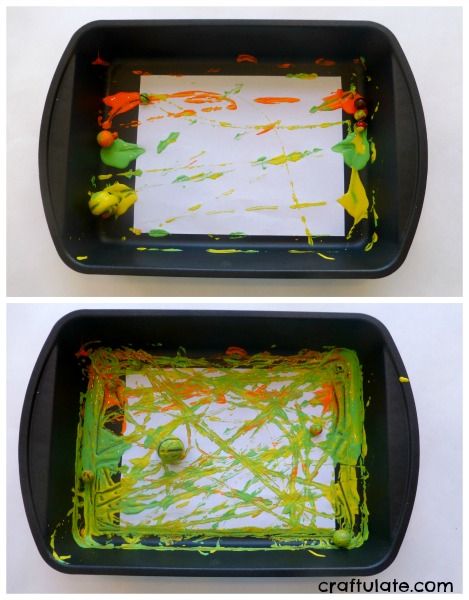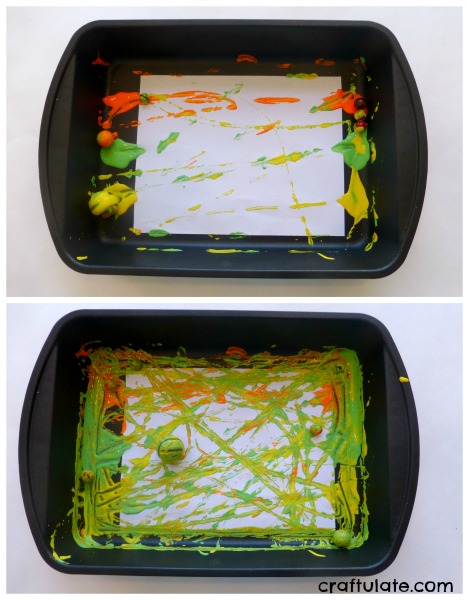 If you are worried about them becoming overzealous and the marbles escaping you could always tape a layer of plastic wrap (cling film) over the top! I tried this with kids aged 3.5 to 6.5 years, and only a few escaped!
F's masterpiece was a really random collection of lines: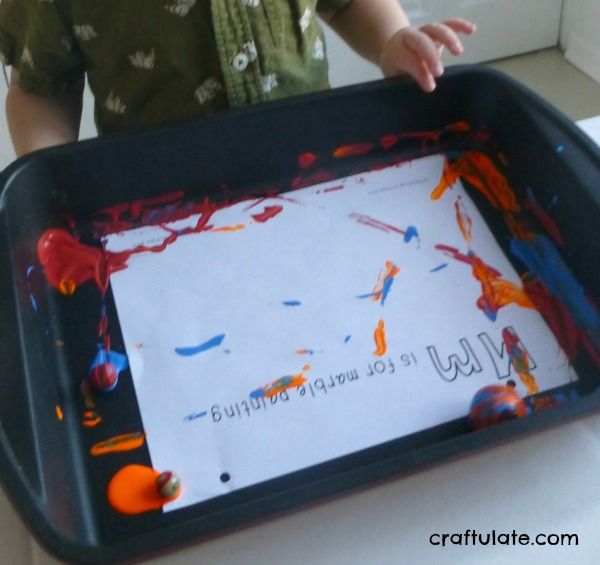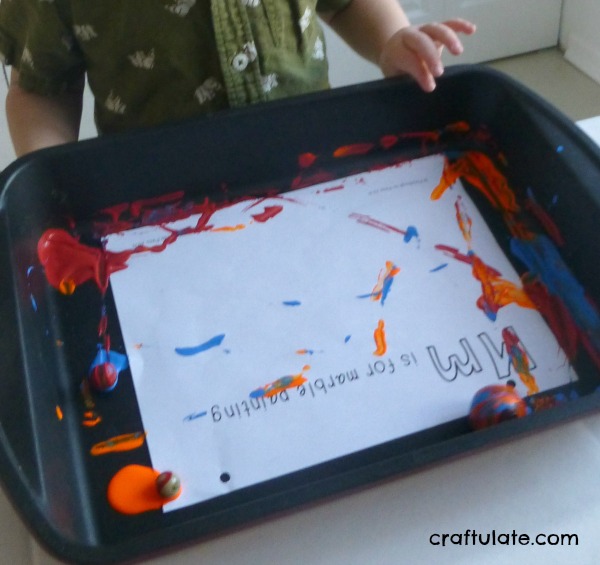 Miss L managed an almost perfect grid shape design, with no diagonal lines at all!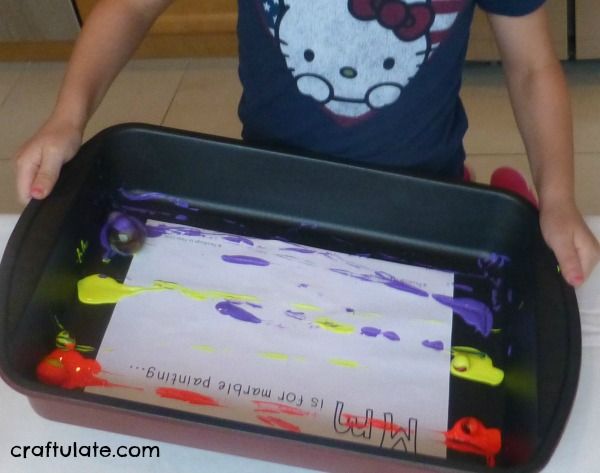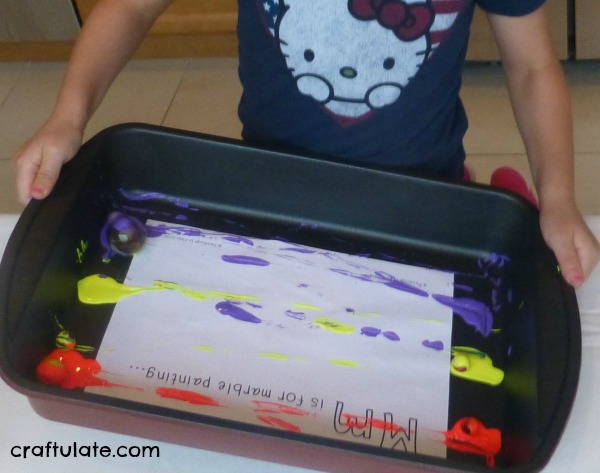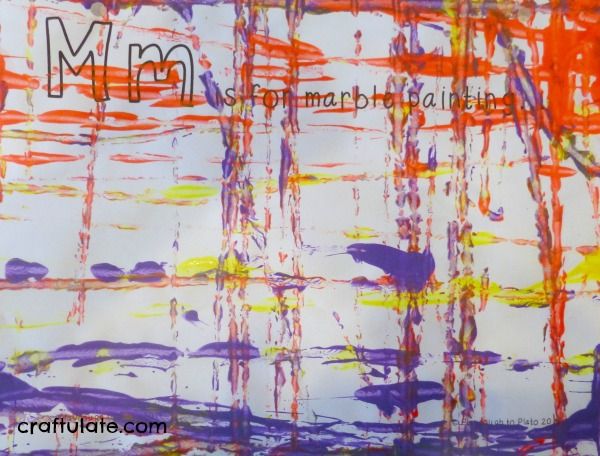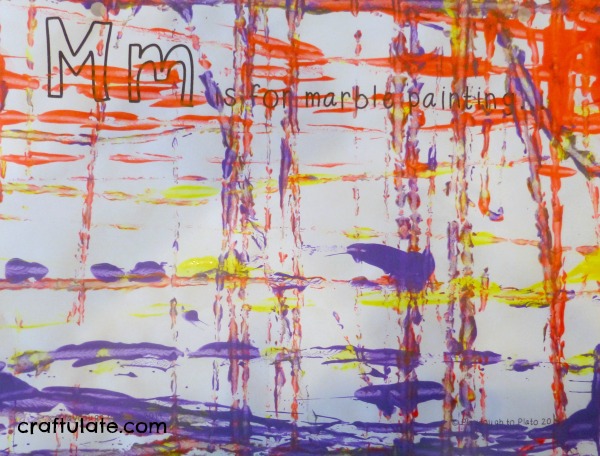 Mstr F worked really hard to cover all his paper and declared that this way of painting was "really fun!".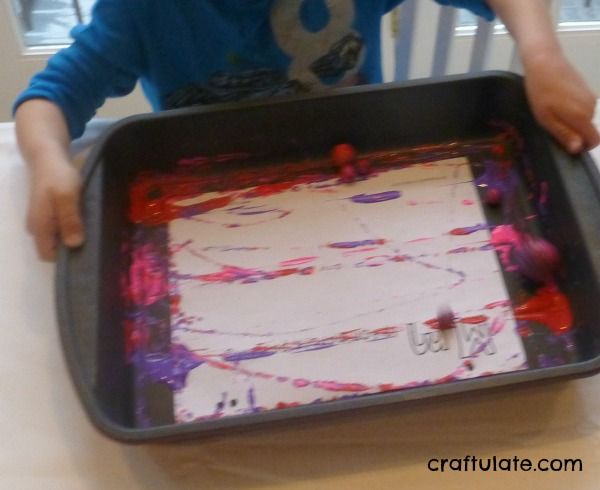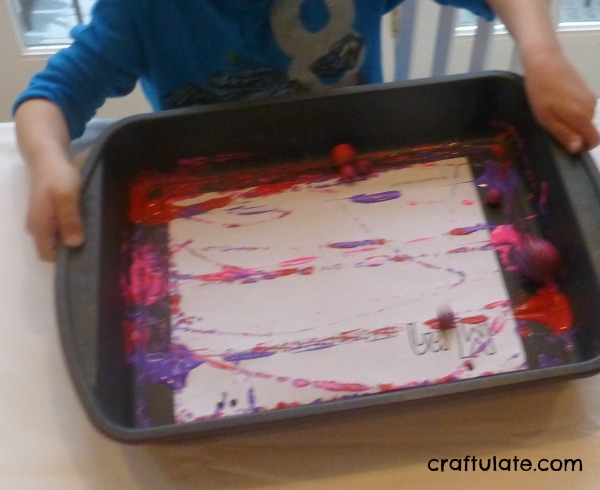 For once I managed to dissuade Miss E from using more than three colors and she loved her finished picture.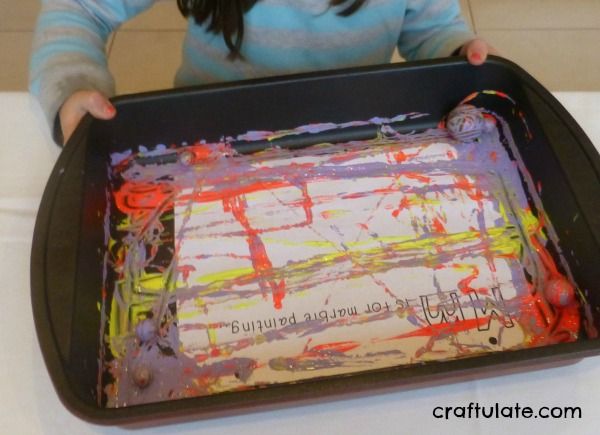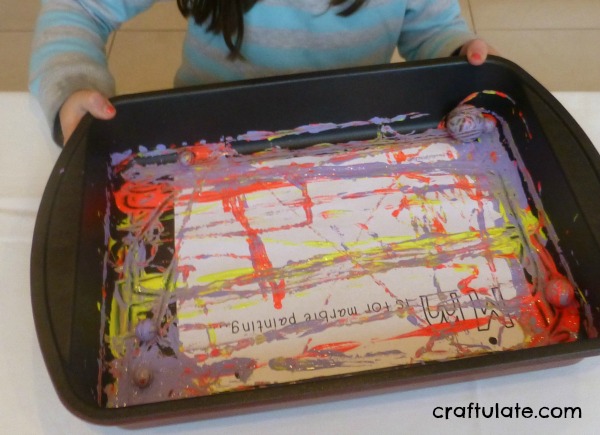 If you have little kids you might like this Marble Painting in a Cake Tin we did years ago! Oh and remember to go and grab the ABC Art Book that inspired this art activity – and check out the other printables while you're there!