Can you name twenty trucks? If you can't, we have the products for you!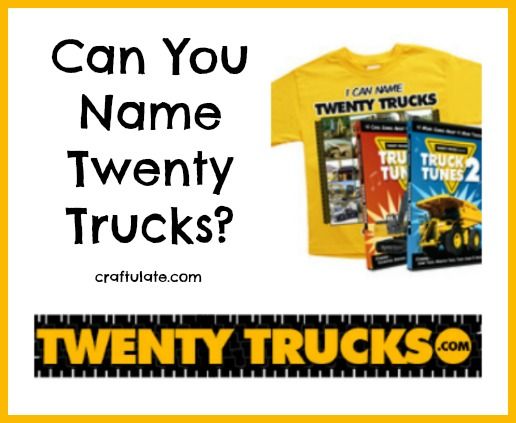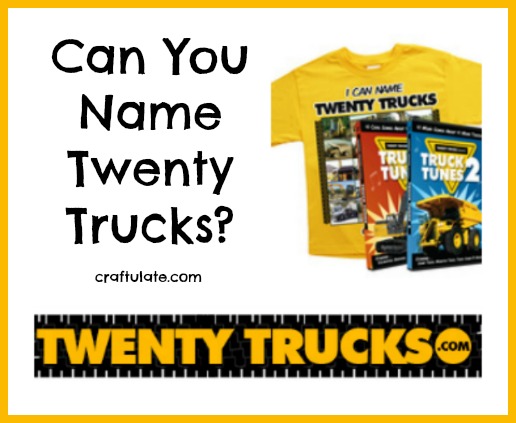 Disclosure: I was provided with products from Hammershark Media free of charge in exchange for my fair and honest review. This post contains affiliate links for your convenience. Please see my disclosure policy.



My son has been watching Twenty Trucks on YouTube for well over a year. Finally it occurred to me to actually buy the CD and DVD! The first DVD I bought was Twenty Trucks DVD. Published in 2006, it features twenty trucks (as you'd expect) with great commentary and clear video footage. It isn't the song videos that my son watches on YouTube, but it is accessible, entertaining and informative, and he LOVES it! Twenty Trucks don't sell this DVD via their shop any more, but you can get a copy from Amazon.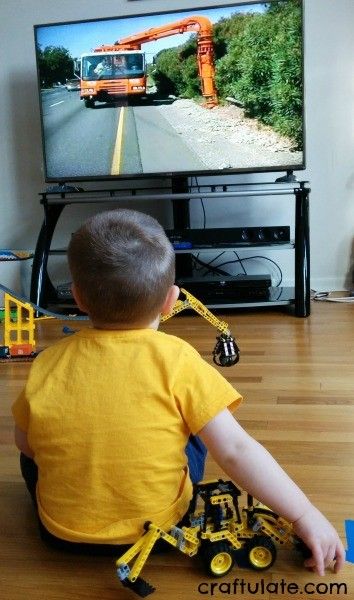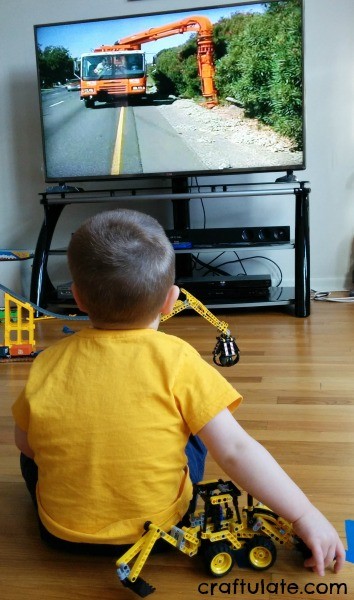 We also have the Truck Tunes CD – featuring 11 of the songs we regularly watch on YouTube, including an introduction song, excavator, front end loader, scraper, bulldozer, grader, impact hammer, backhoe, forklift, feller buncher and delimber. Each song is in a different style and packs a lot of information! You can buy the CD from the Twenty Trucks shop or download MP3 files! We have the CD in the car and it is the ONLY music that my son is happy listening to. He's 3.5 years old and he likes to make his opinions known…
Are you keen to hear a sample yet? Here is MY favourite: The Forklift Boogie!
Twenty Trucks also sells a DVD and digital download of Truck Tunes and Truck Tunes 2, each featuring around 30 minutes of entertaining videos. The DVDs mean that F doesn't have to keep jumping onto Daddy's computer to watch his favorite videos. He also has the "I can name twenty trucks – can you?" t-shirt!
As you can see, F *really* likes trucks. He has a construction site themed bedroom, we've done a construction site sensory play activity, and we've had whole themed weeks on All Things Truck and All Things Construction Site!
Did you know Craftulate has a You Tube channel too?