Have your kids tried painting with rubber bands? This messy process art activity is a lot of fun!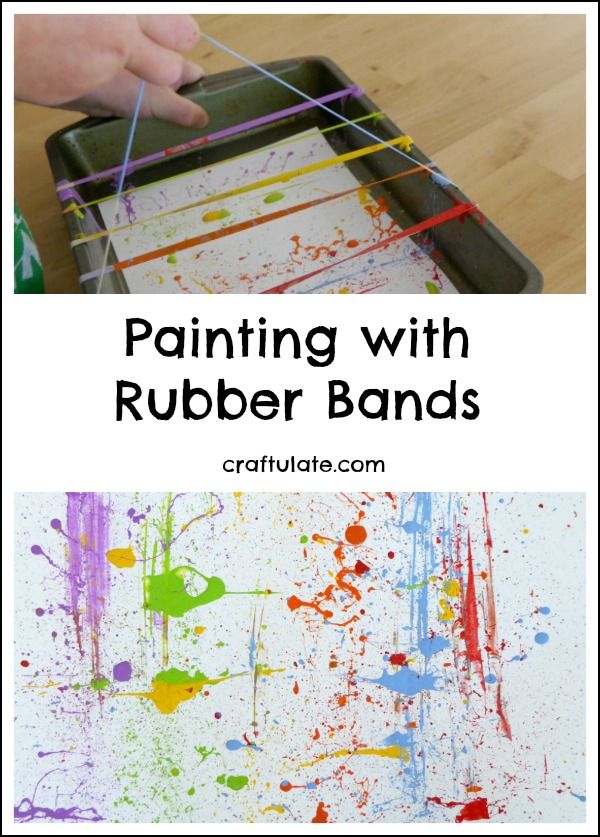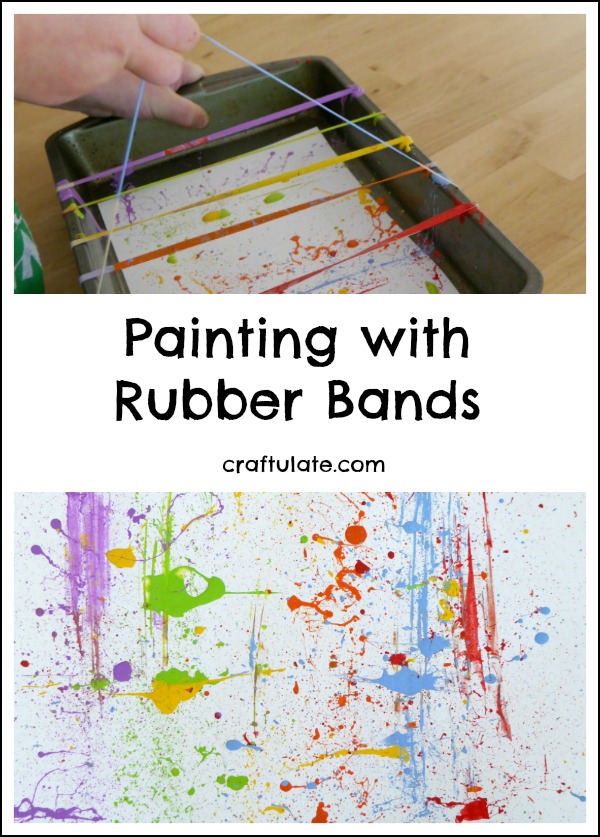 This is a sponsored post written by me on behalf of Lava Soap. All opinions are my own. Please see my disclosure policy.
OK – so before we start, I have to warn you. This CAN get messy! We did this inside but if you have more than one (quite careful) child – you may like to take it outside. Oh, and some safety glasses are useful because the paint splatters go everywhere!
To set up the painting activity, find a sturdy baking pan and slide some rubber bands over it. Use a piece of tape to secure some card or paper to the base, then set out some paints.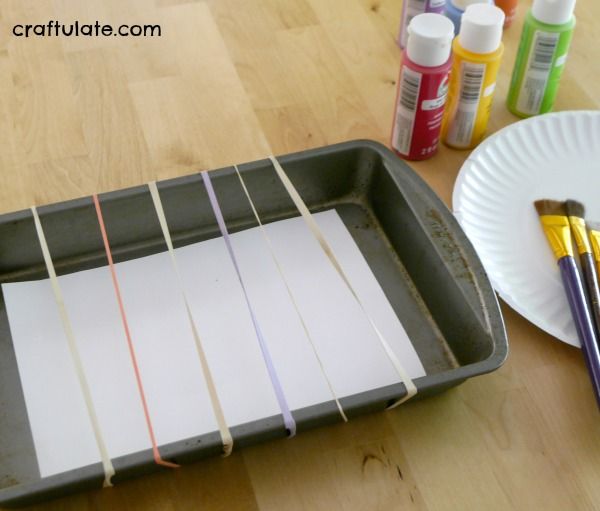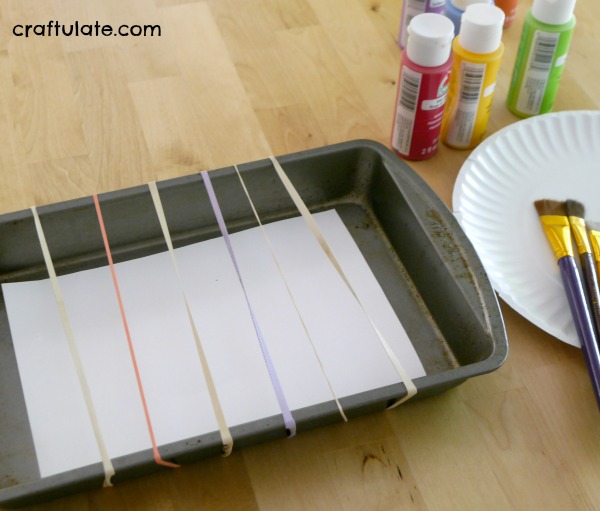 Invite your child to paint each rubber band with a different color.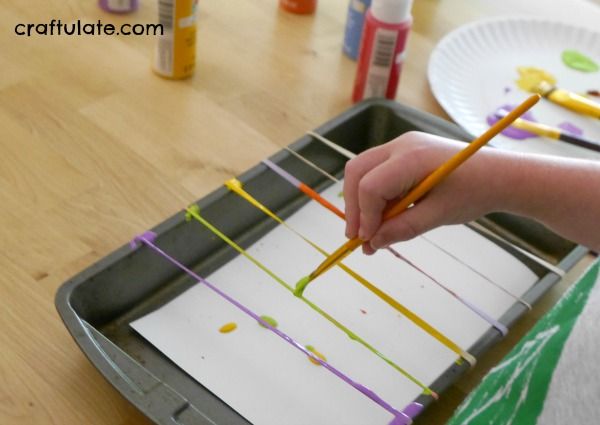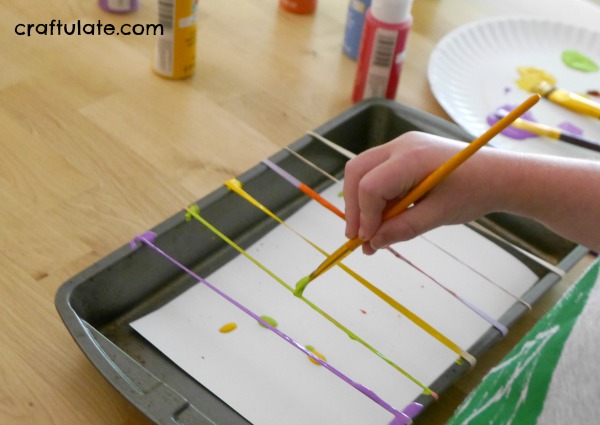 Then show them how to ping the rubber band so the paint splatters onto the card. It makes a fantastic SNAP and they'll love seeing the effects of the paint on the artwork that they are creating. Apply more paint to the rubber bands if necessary.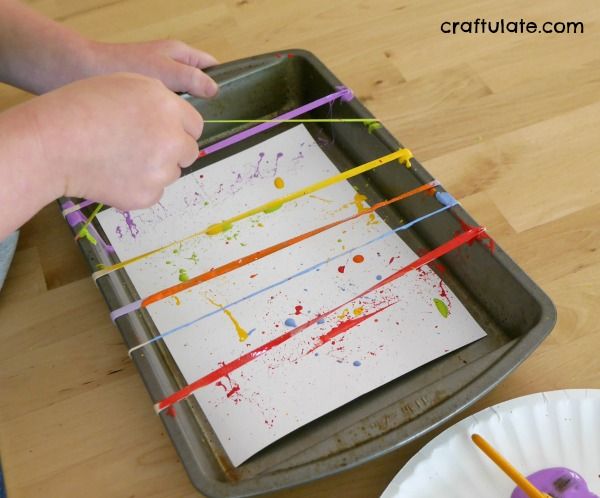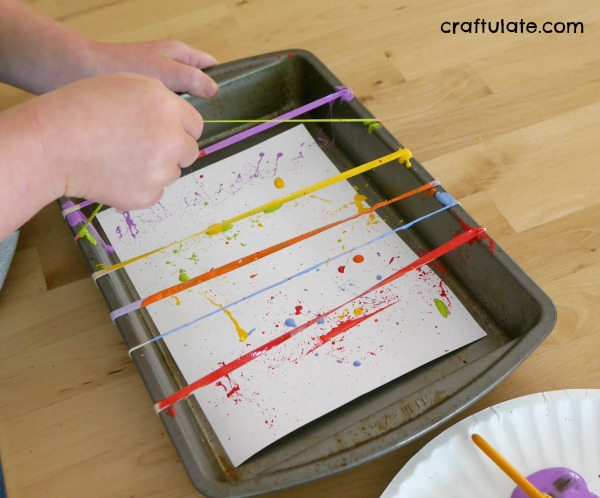 F loved this, and had great fun snapping the bands to splatter the paint around.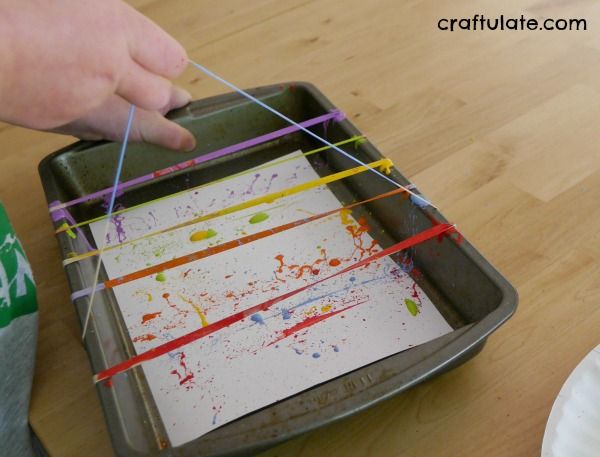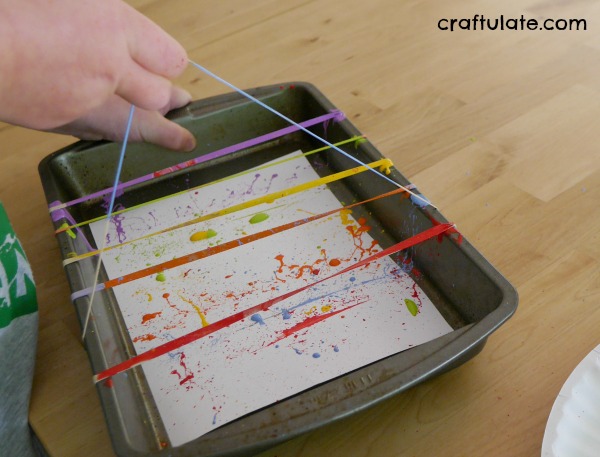 But he DID end up pretty messy, with tiny dots of paint all over his arms and a lot of paint on his fingers. We had used acrylic paint, so as ever we reached for our trust bar of Lava Soap when it came to cleaning him up.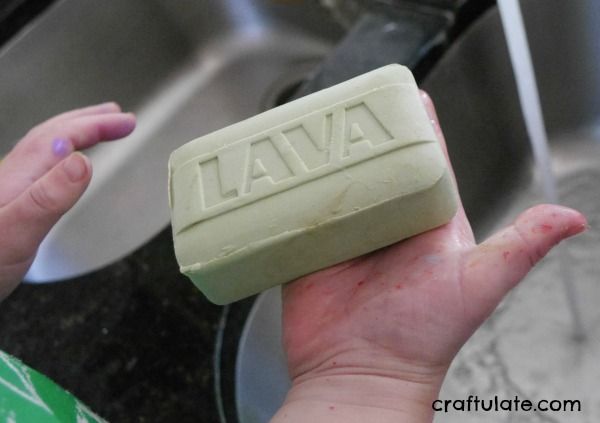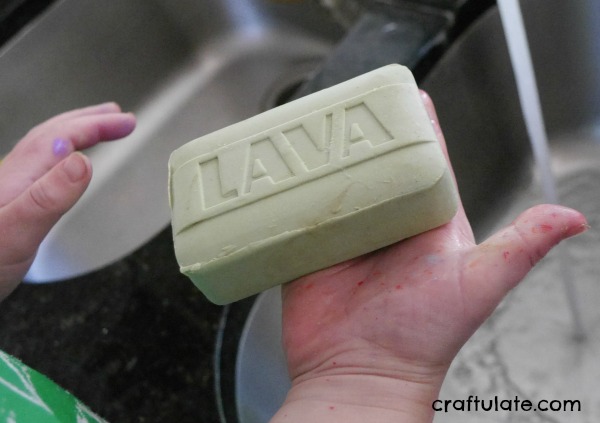 Lava Soap was originally developed in 1893, and has so many uses! We frequently rely on it for cleaning up after
messy painting sessions
, but it also works for removing soil (see our
Gardening Sensory Bin
!) and my husband uses it a lot for removing oil after he's been using machinery in the garden. The name of the soap is due to it containing pumice, which is a by-product of volcanic activity!
After F was all clean, I couldn't resist having a go at the art activity as well. It was SUPER satisfying – and yes, I got messy too.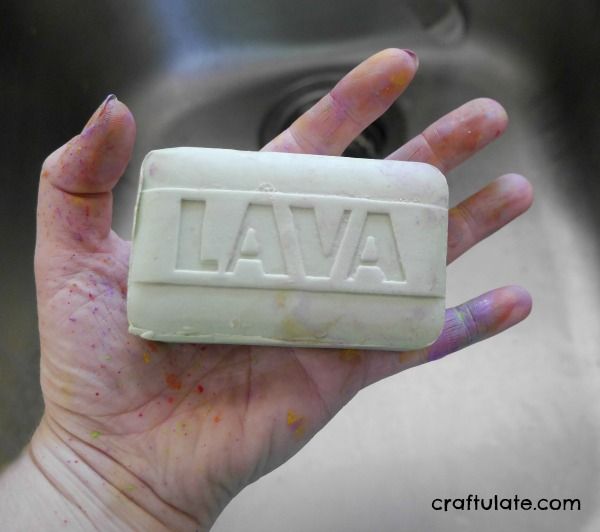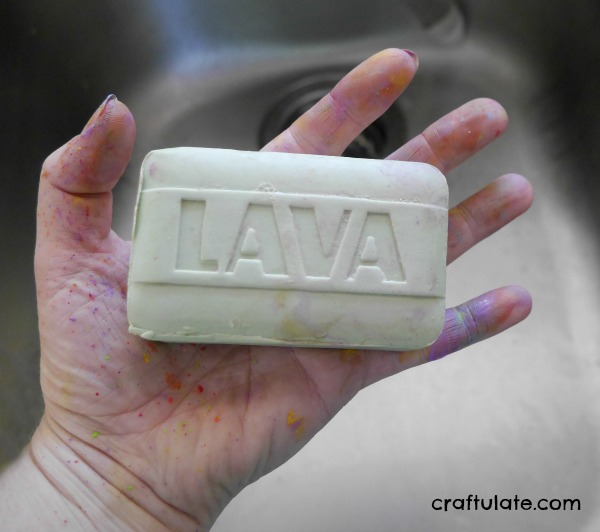 The slightly rough feel from the pumice really helped clean my messy hands!
And here are our finished paintings! It's process art, but we both really enjoyed making it!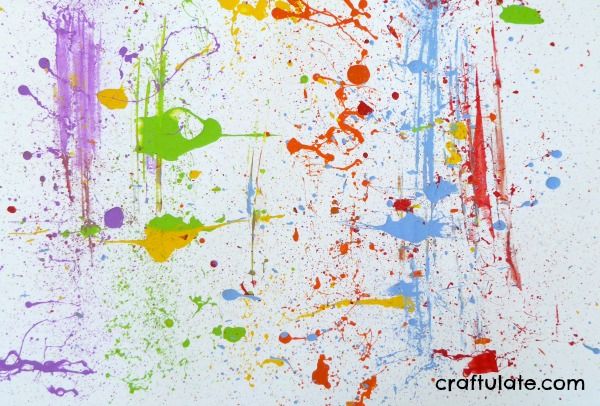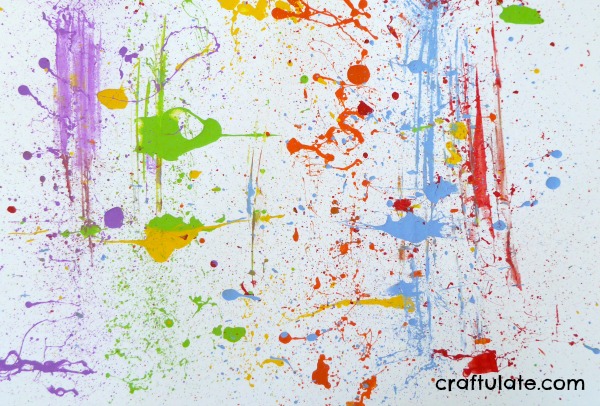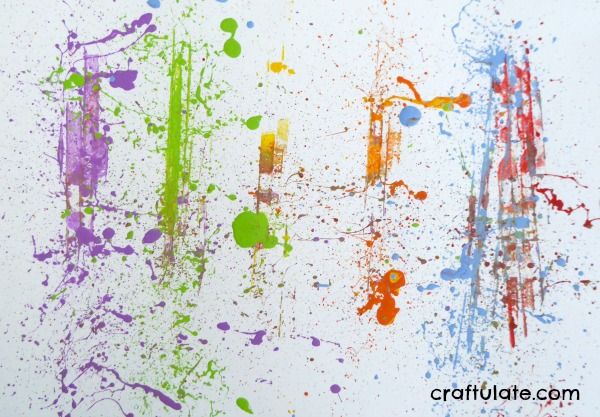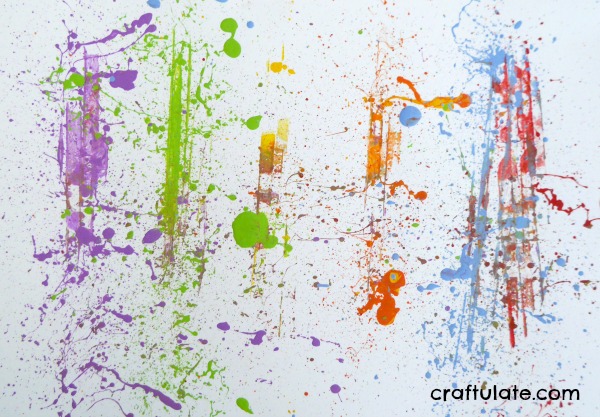 LAVA Soap can be found at Ace, Walmart, Dollar General and Family Dollar! You can also follow Lava Soap on Facebook or YouTube.