This Valentine Sewing Craft is a fun way for kids to get some seasonal fine motor practice!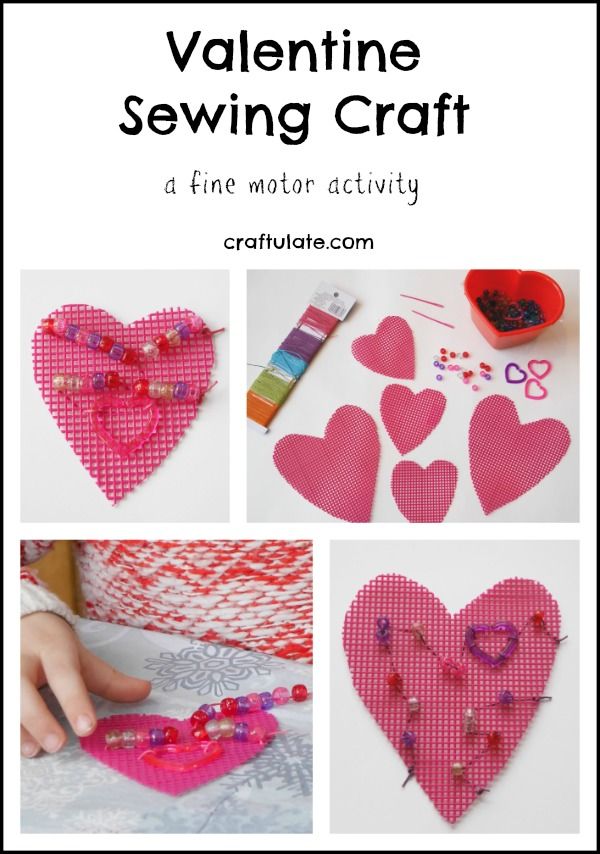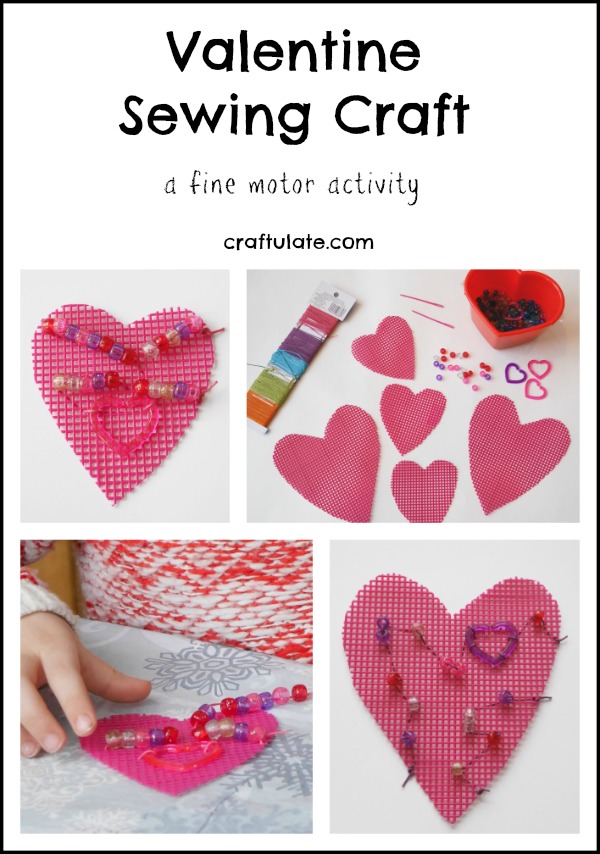 The following post contains affiliate links, which means that at no extra cost to you I can make a tiny bit of money to help support this blog. Thank you!
We frequently have crafty playdates with some of my son's friends who are a little older. They enjoyed their Christmas tree sewing craft so much I thought I'd invite them to do the same thing to celebrate Valentine's Day! For this craft we used: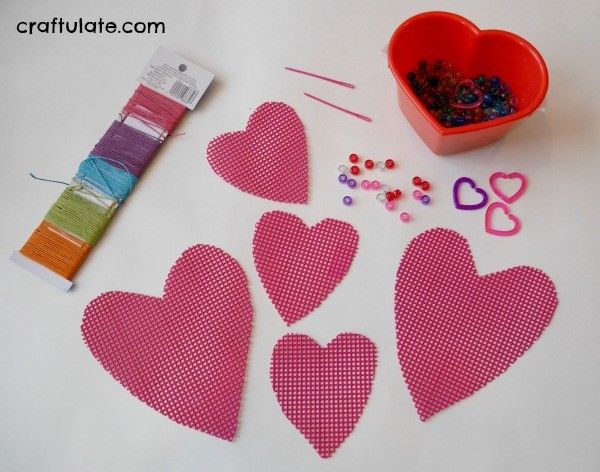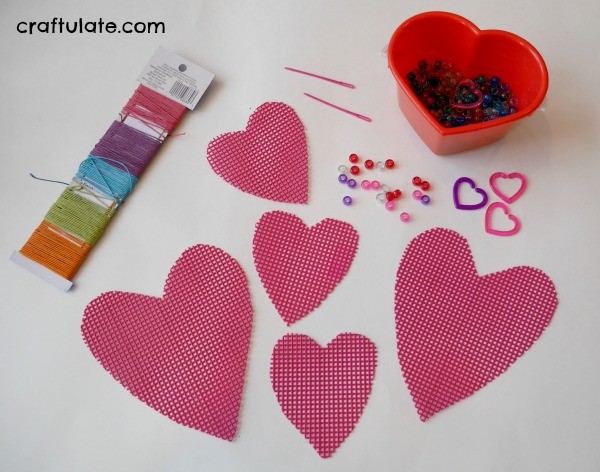 In advance of starting the activity I cut some hearts out of the plastic canvas. I made two large ones and three small ones from one sheet. I set out all the items, and invited the kids to start creating.
I helped them start the sewing by tying a knot to one side of the plastic heart. Then I demonstrated how to sew beads so that they showed onto the front of the heart.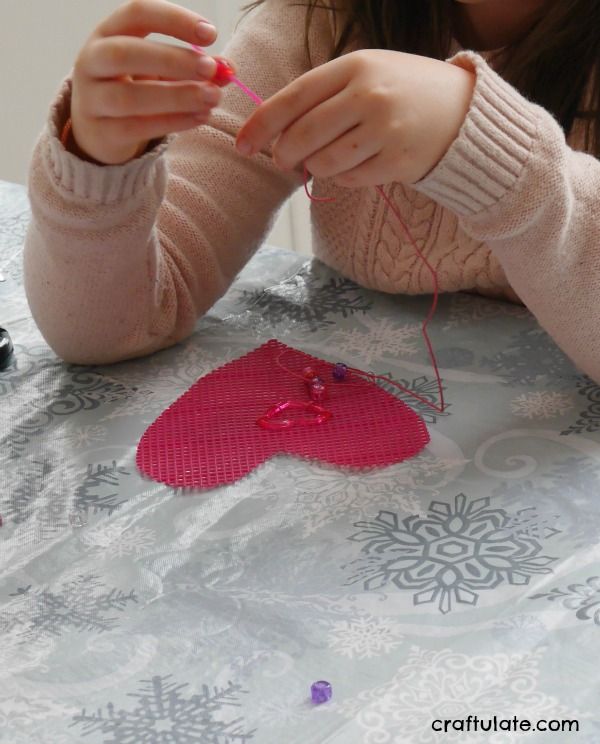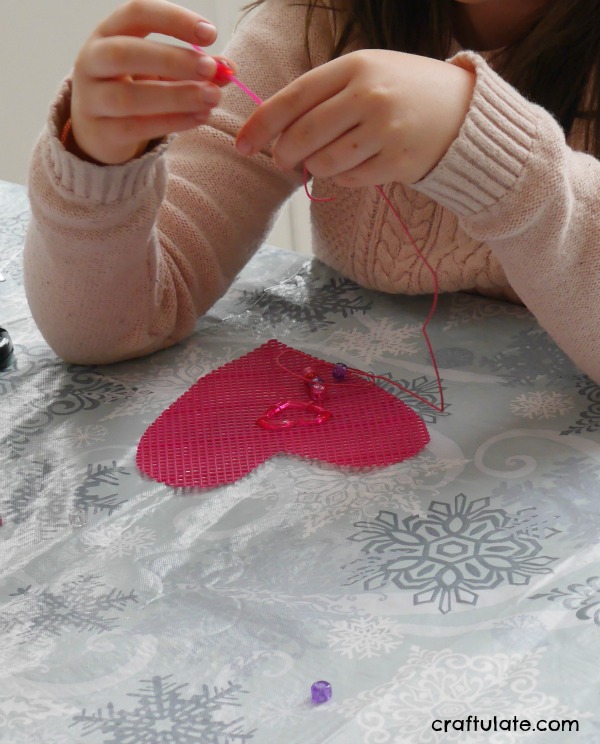 We also worked on including the plastic hearts, which meant sewing it in several different places to secure it. The girls found that it was sometimes easier NOT to use the plastic needles, because the eye of the needle only just fitted through the holes in the canvas, and had to be tugged through. But I was glad that they tried it with the needle and without. Even F came to join in!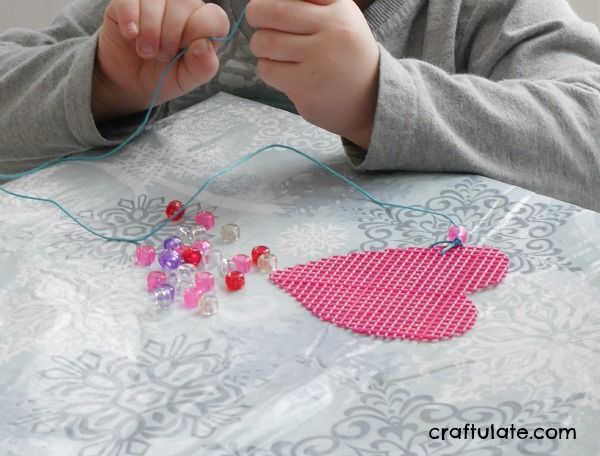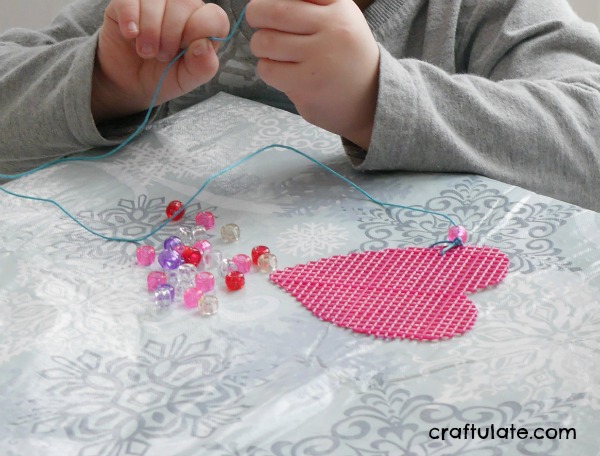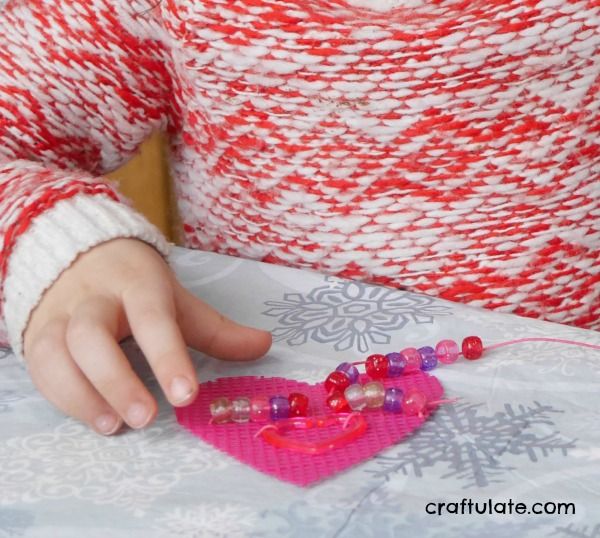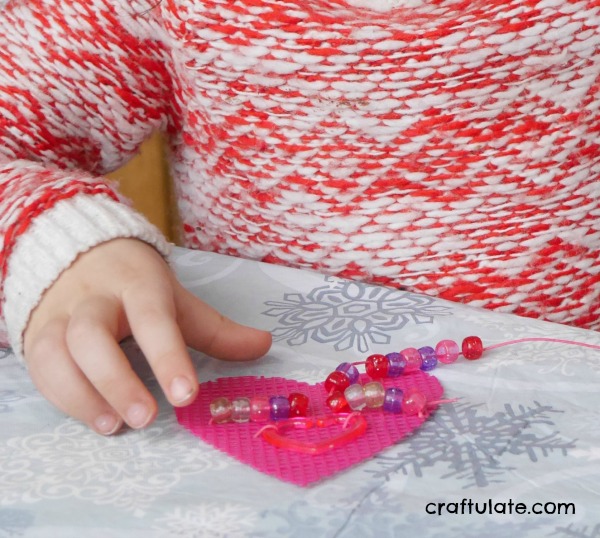 Here are the results of their efforts. I love how they are all different!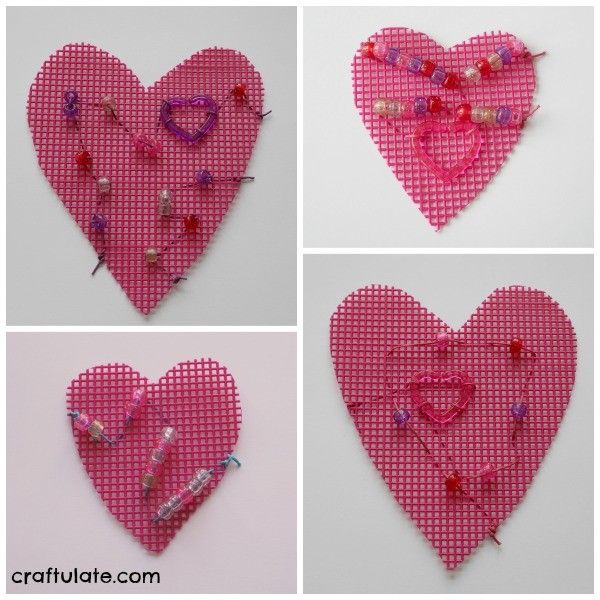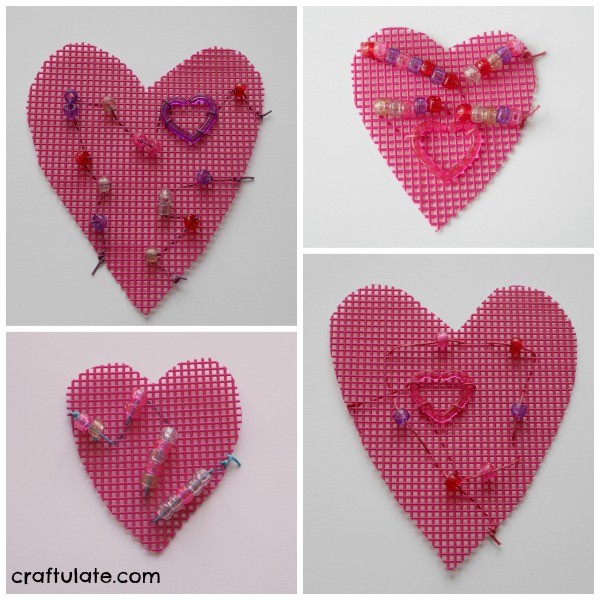 Check out what my Fine Motor Friday co-hosts have been up to this week!