This Christmas Tree Sewing Activity was perfect for working on fine motor skills with a festive theme!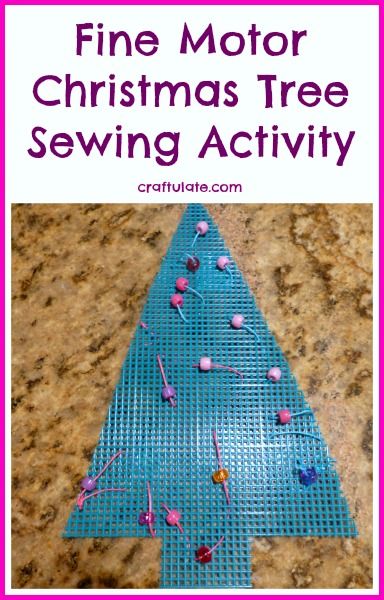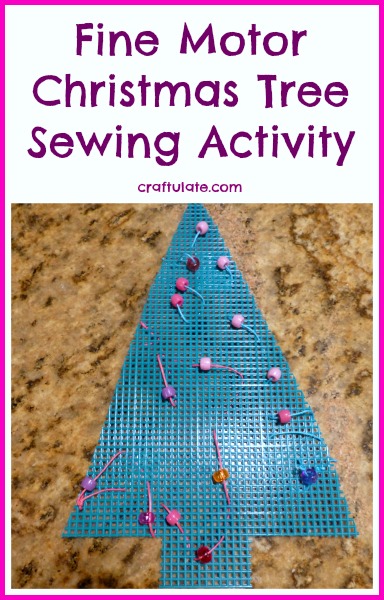 The following post contains affiliate links, which means that at no extra cost to you I can make a tiny bit of money to help support this blog. Thank you!
To make these Christmas trees we used:
I cut the plastic canvas into basic tree shapes. You could add more detail if you liked but I preferred to keep it simple. I had two friends helping me with this activity – Miss E (6.5yrs) and Miss L (5yrs). They chose which thread they would like, and I tied one end onto the canvas. Then we threaded the needle, and I showed them how to pull the needle up from the back, thread on a bead, then push the needle back down through another hole.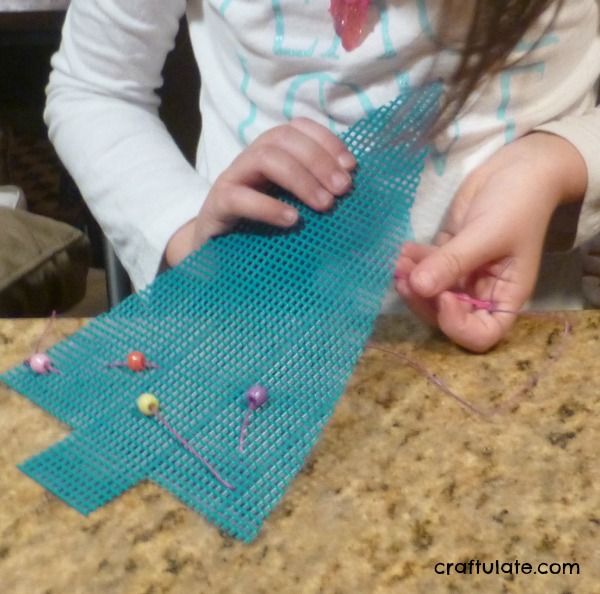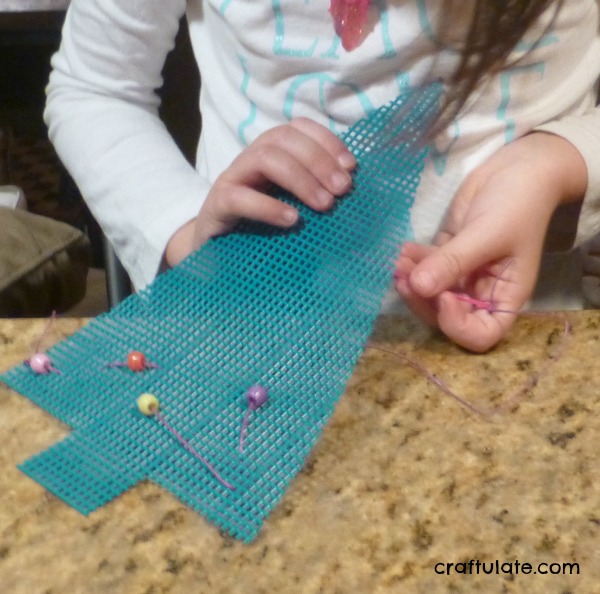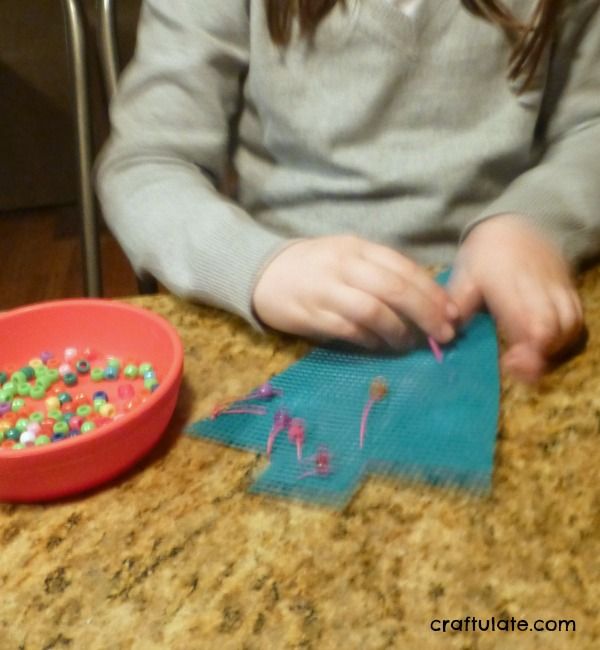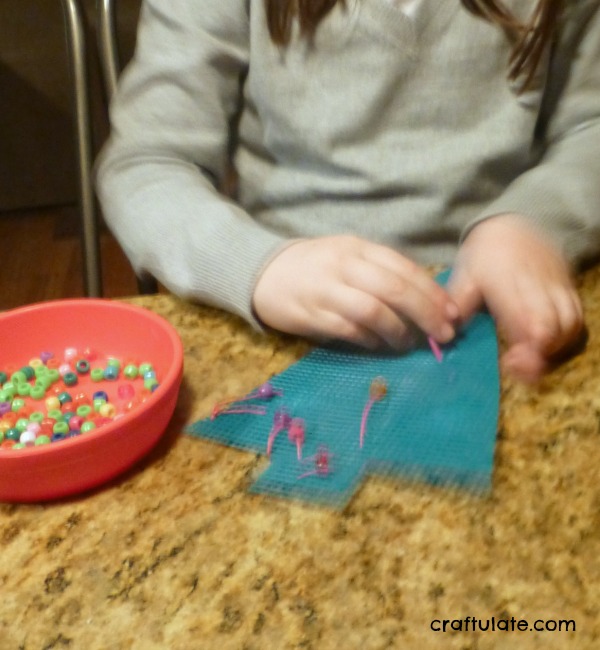 At first they said it was too difficult, but I was pleased to see that they stuck with it and actually they both decorated the tree really nicely! I helped them with tying the knots at each end, and Miss E even worked in some bonus scissor skills practice when she cut the ends of the thread.
Even F came to try some bead threading with them! You can just see his little string of beads to the left of the bowl.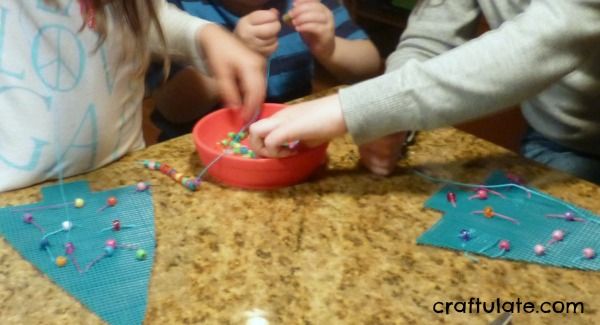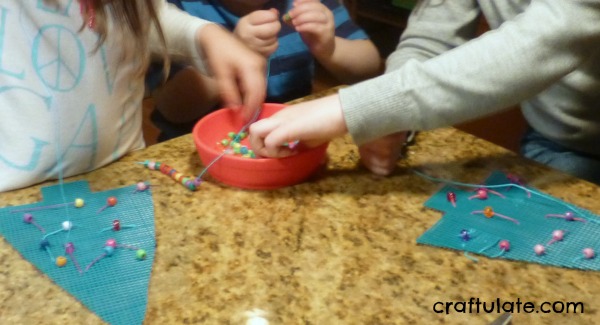 They were both really pleased with their finished trees – I think especially because at first they thought they weren't going to be able to do it. But they remembered a sewing project we had done before and I think that helped them.  They definitely had a sense of achievement with this one.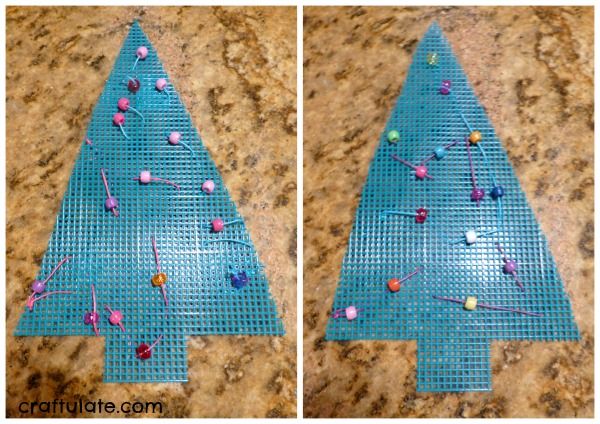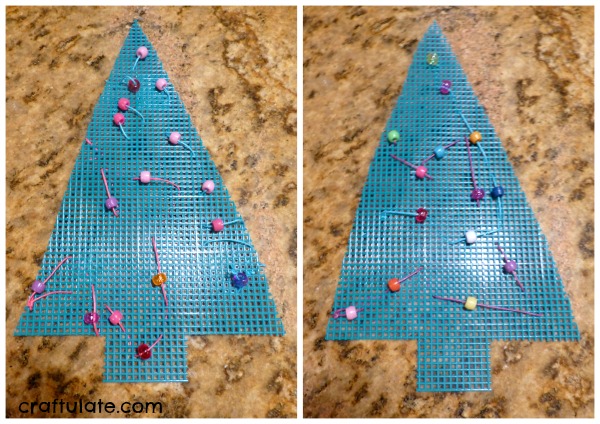 Check out what my co-hosts have been up to this week!