This train track pumpkin is a fun craft project for Halloween for all little train lovers!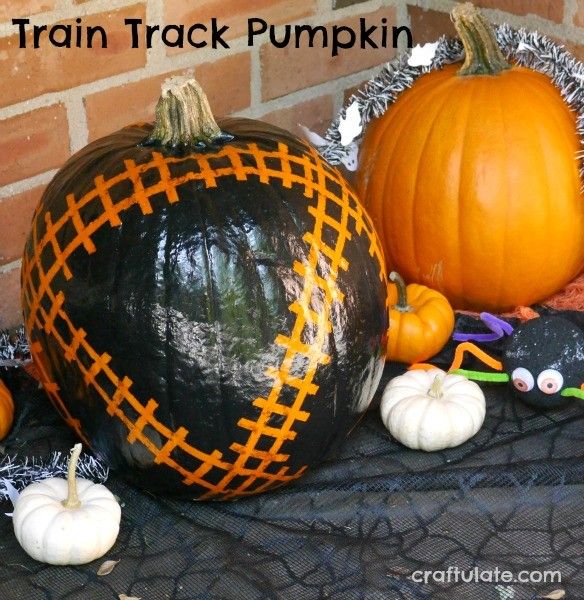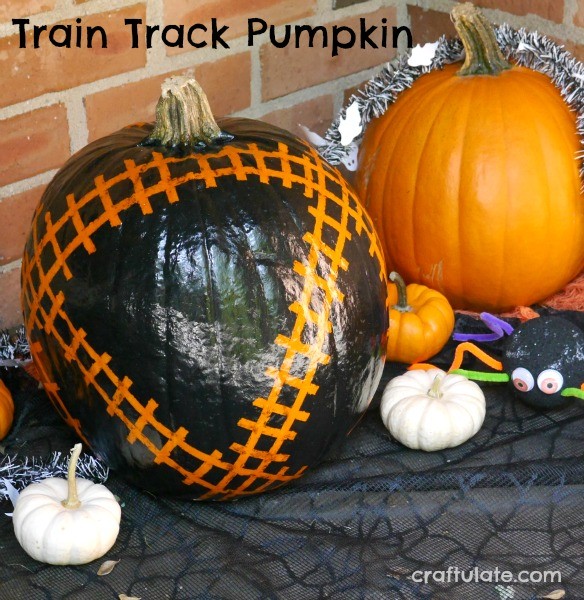 The following post contains affiliate links, which means that at no extra cost to you I can make a tiny bit of money to help support this blog. Thank you!
So this time last year we made a Thomas the Train Pumpkin. Luckily, we made it from a craft pumpkin so we have it again this year.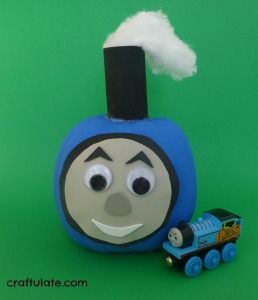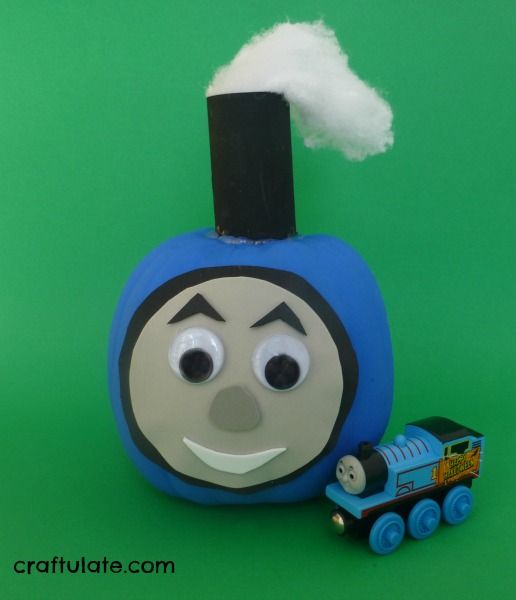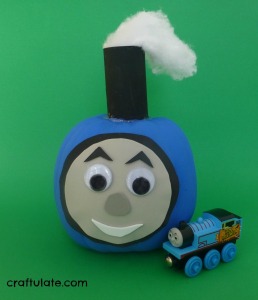 Earlier this year my son and I made some train track art for his new room using the tape resist method of painting.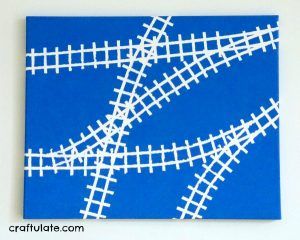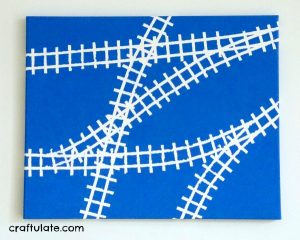 And what do you get if you combine these two ideas? Oh yes! A train track pumpkin – although this time I decided to use a real pumpkin. Pre-painting preparation took quite a while. I used some super thin painters' tape to mark out the tracks.
I made the parallel outlines first (this thin tape makes curves quite well!).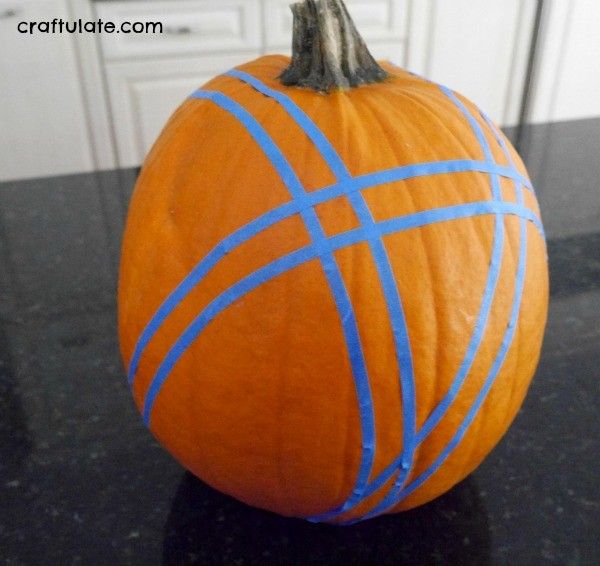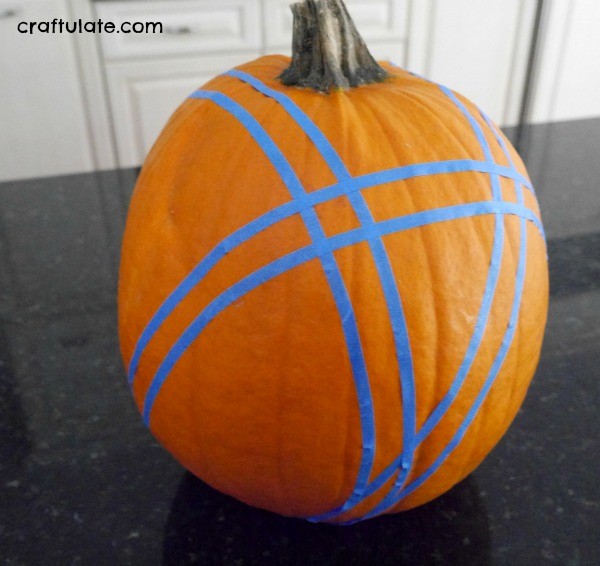 Then added 3000 (approx) railroad ties.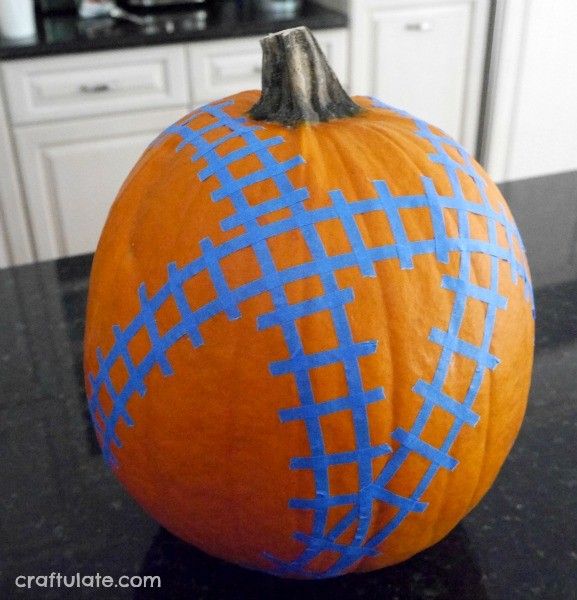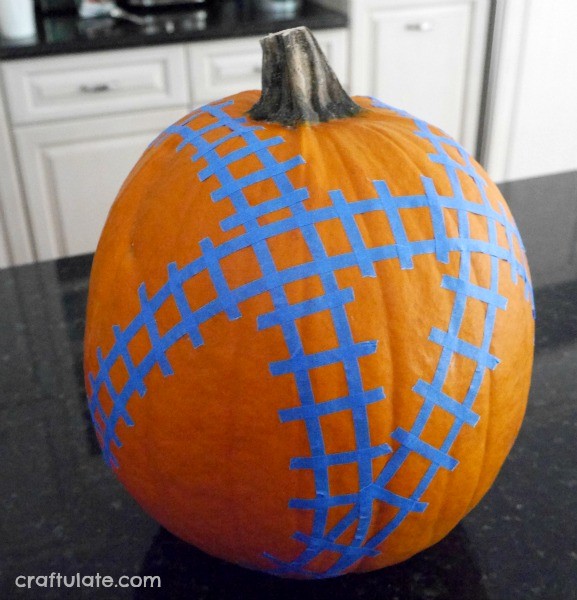 After the track was complete, I took the time to firmly press down each piece of tape so no paint would get underneath it.
Then it was time to paint! My son and I painted it between us – we just used standard black acrylic paint.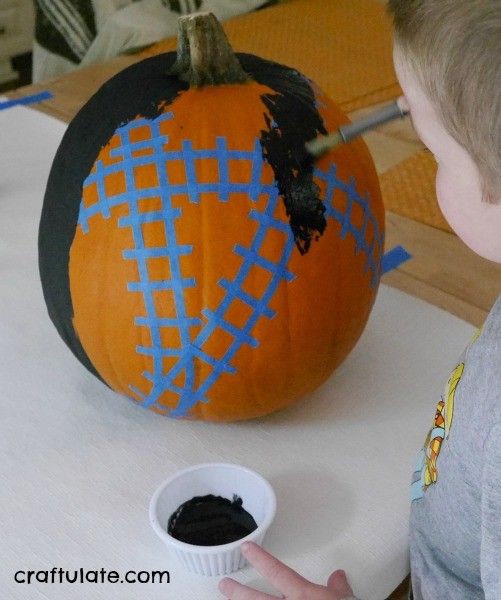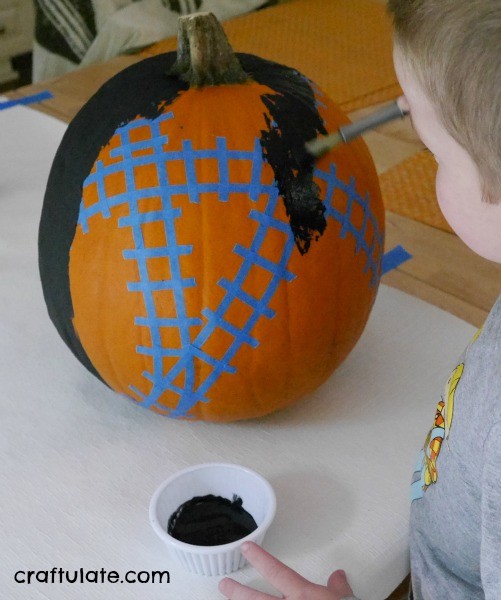 The next day I carefully peeled off the tape.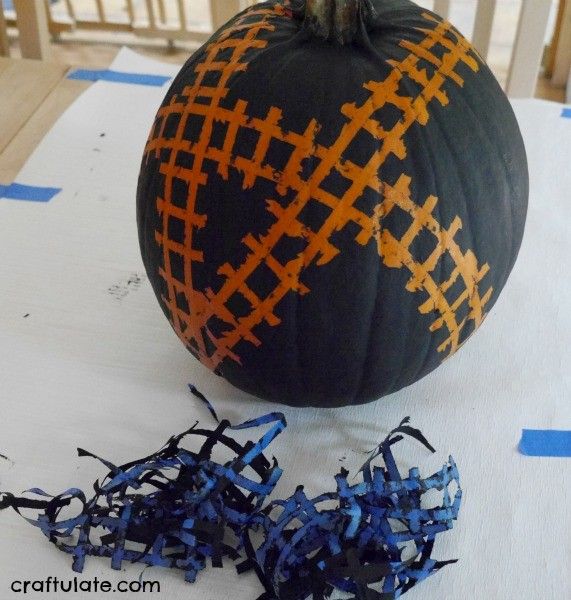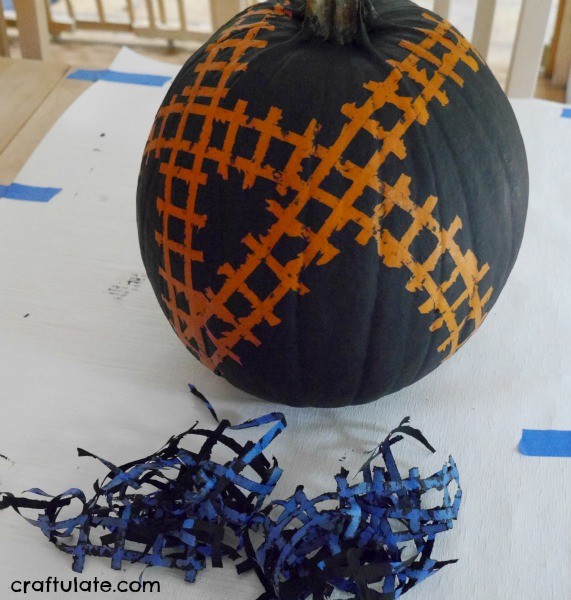 There were a few places where the paint had run under the tape (especially in the natural creases of the pumpkin) and a few places where I'd removed the tape too quickly and some of the paint had chipped off. I just scratched off the excess paint with a toothpick and added in some extra black paint where needed. Then I gave the whole thing a coat of glossy Mod Podge.
It looked fantastic out on our front porch! Shown here with our spiders that we made last year.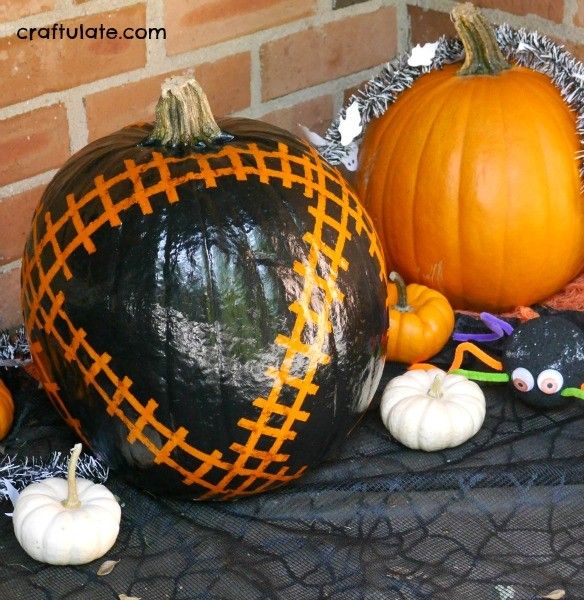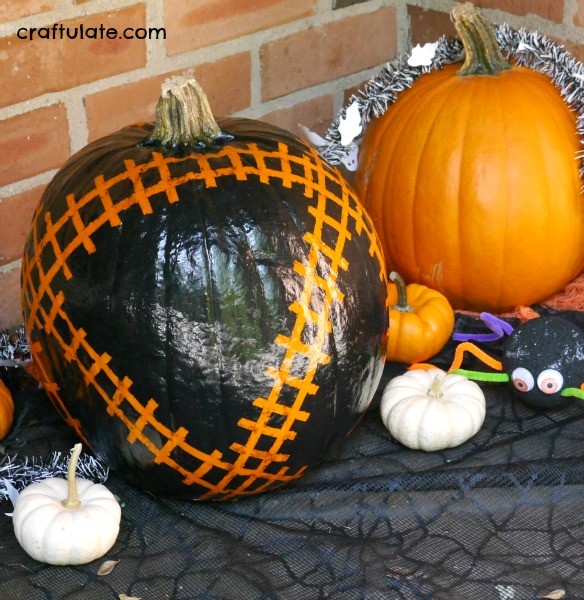 [bctt tweet="Little train lovers will adore this #traintrack #pumpkin this #halloween!"]