Get your kids ready for school with these cute school bus crafts!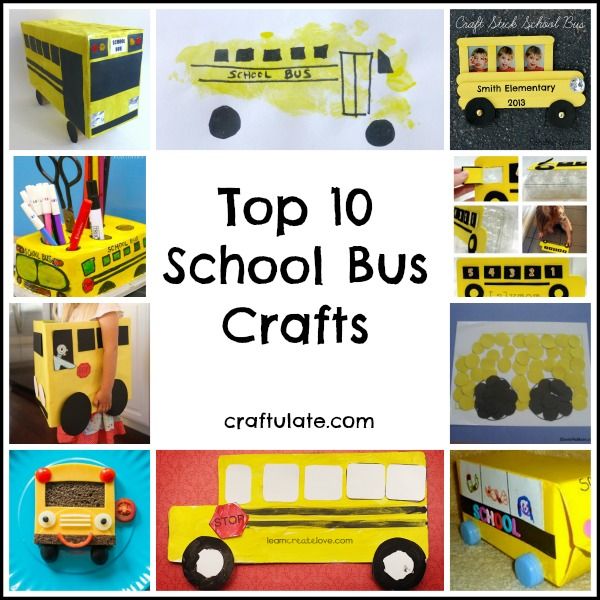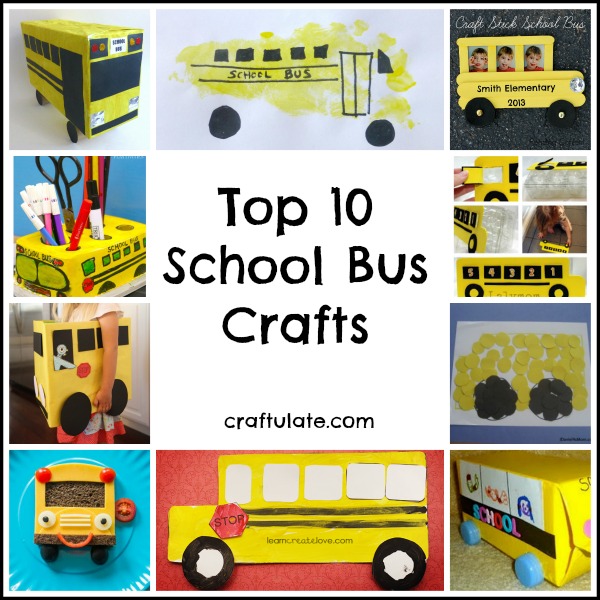 The following post contains affiliate links, which means that at no extra cost to you I can make a tiny bit of money to help support this blog. Thank you!
One day, my son will go to school on a bus. If this sounds normal to you, then great. But I grew up in the UK and buses are not a normal way of getting to school. There are more schools, but they're smaller. This increases the chance of people being able to walk to them. Until my son joins the US system I couldn't tell you which is better or worse – but what I do know is that school buses are an iconic part of American childhood, so I'm celebrating them today with these ten fabulous crafts.
Shoe Box School Bus from Craftulate
We made this craft nearly 1½ years ago but I still love it!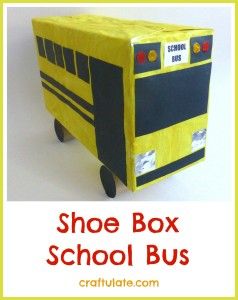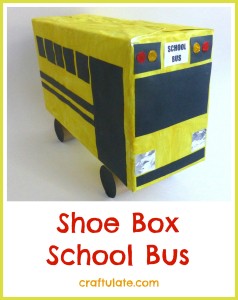 Craft Stick School Bus from Reading Confetti
I love the idea of filling the windows with photos!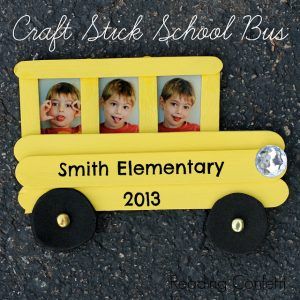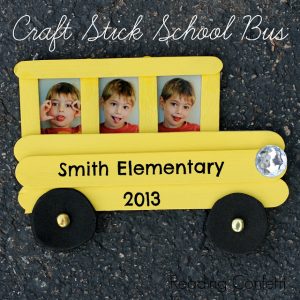 Back to School Countdown Calendar from Lalymom
This is such a fun craft to get kids ready for the start of the school year!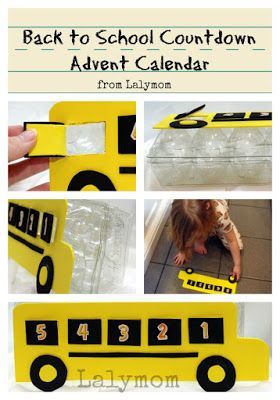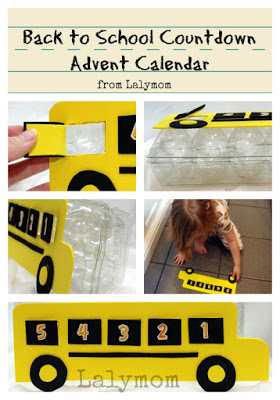 Cardboard Box School Bus from Toddler Approved
This goes a step further than the shoe box – this bus can be worn as a costume!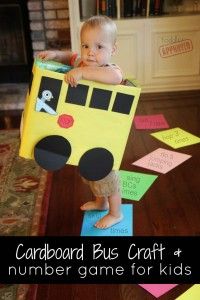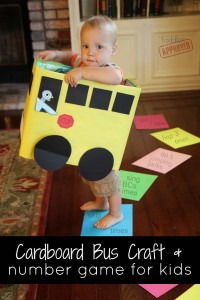 School Bus Footprint from Craftulate
This is a really cute way of making school bus art!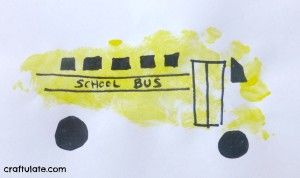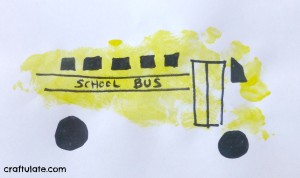 School Bus Pencil Holder from Playtivities
This is such a fun use of recyclable items!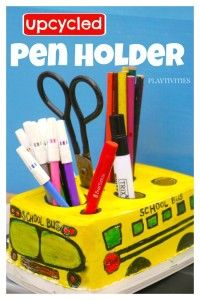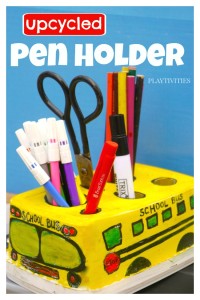 School Bus Snack from 3 Boys and a Dog
I'm hoping you think of creative food as a craft because this snack is so clever!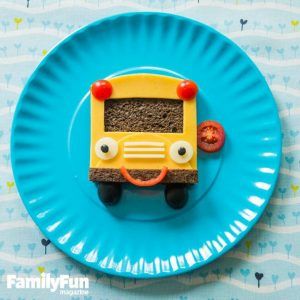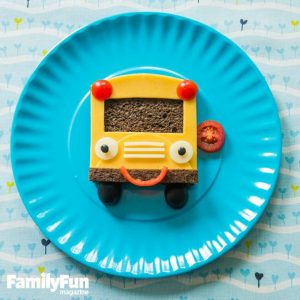 School Bus Friends Craft from Craftulate
Kids can personalise who is on the school bus with this craft!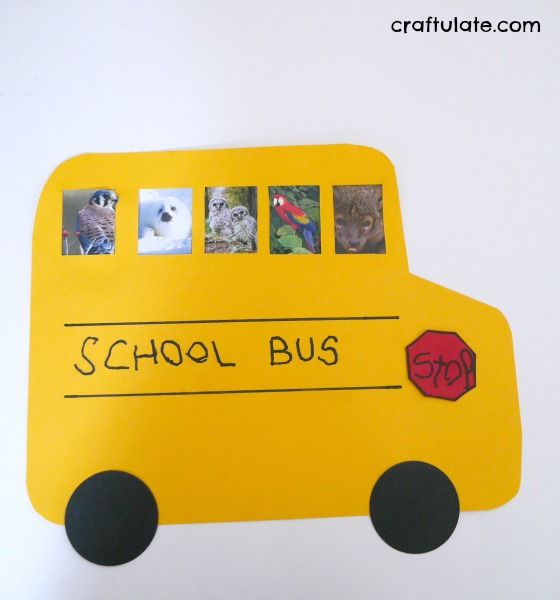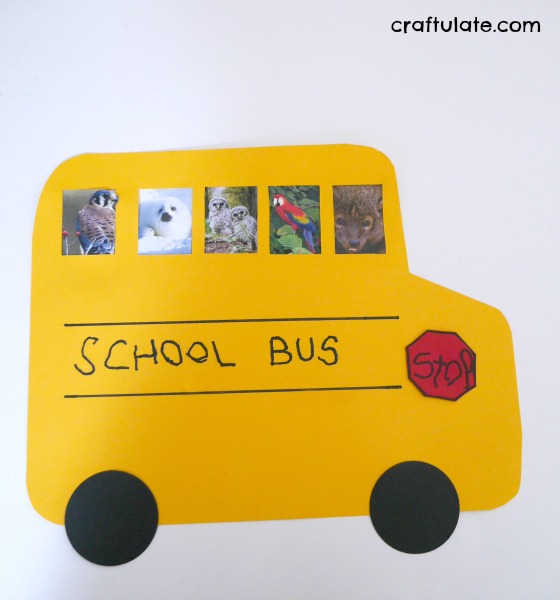 Printable School Bus Craft from Learn Create Love
A super easy way to make a fun bus craft!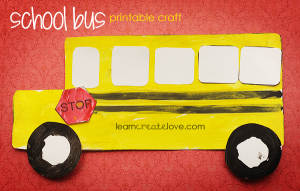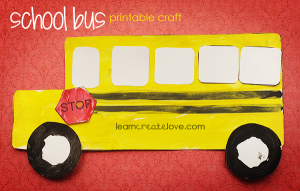 Shape School Bus Activity from JDaniel4's Mom
Kids will love filling this bus outline with simple shapes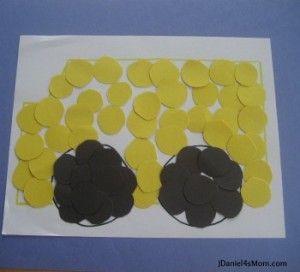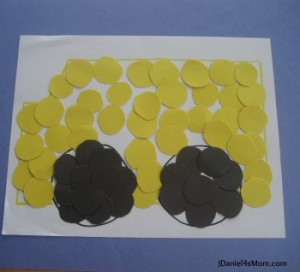 For more fantastic back to school crafts, activities and tips – check out the rest of the posts in the series: