Kids can help make this tissue paper votive holder! It is a beautiful (and functional!) crafty decoration and it also makes a great gift!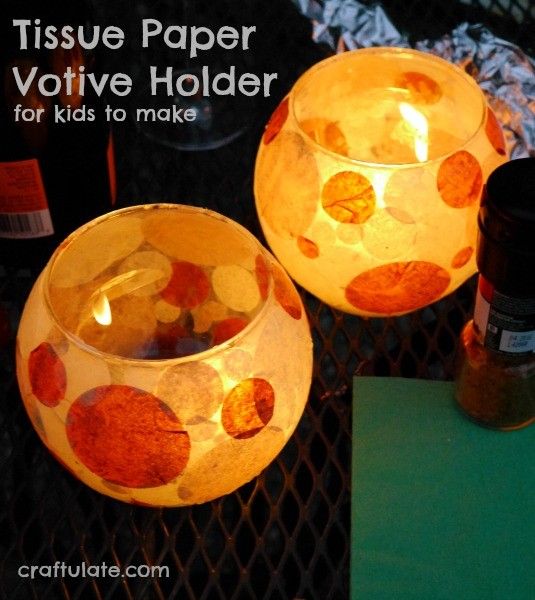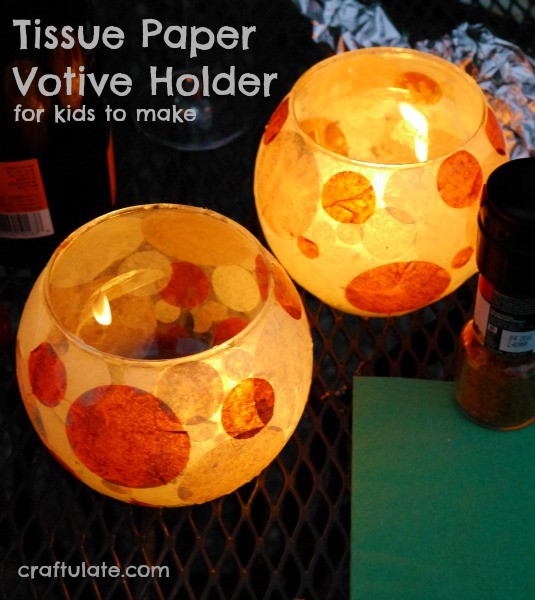 The following post contains affiliate links, which means that at no extra cost to you I can make a tiny bit of money to help support this blog. Thank you!
If you've seen pictures from our new house when we shared our Cardboard Tube Bird Feeder you might have spotted that we now have a back yard! I am sooo looking forward to doing some outdoor crafts and activities this summer. In the meantime, we are enjoying eating a few meals outside in the evening when it is warm enough. However, bugs may well be a problem soon so I bought some citronella tea lights and then needed a holder for them!
I picked up two glasses from the dollar store and loved their fishbowl-like shape. I prepared some tissue paper circles in advance. I wanted some really earthy tones to match the woodland, but even in my huge tissue paper stash it appeared that brown was not option! So I settled on two muted greens, light yellow and a dark red. I used three different paper punches to make the circles, a huge 2″ one, a 1″ punch and a tiny ½″ one. I folded the tissue paper over so that I could cut many circles at a time. But if, like me, one of  your punches just wants to jam up, then place a piece of plain white paper over the tissue paper for easier punching.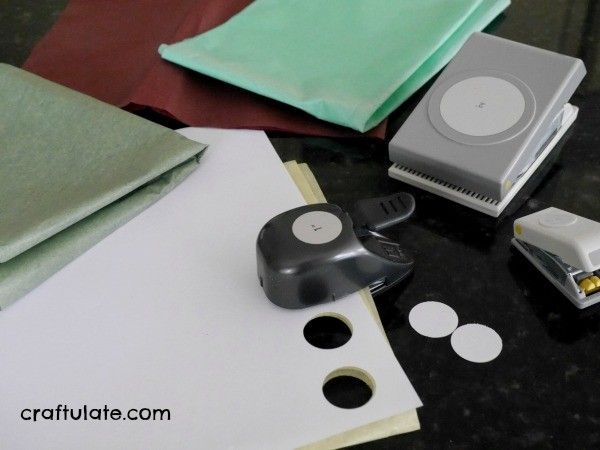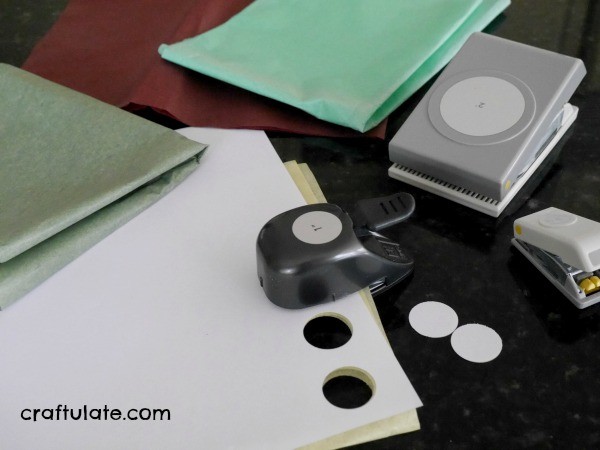 Then it was time to get gluing! I used Washout for Kids Mod Podge because I figured that anything that helped with clean-up was a bonus!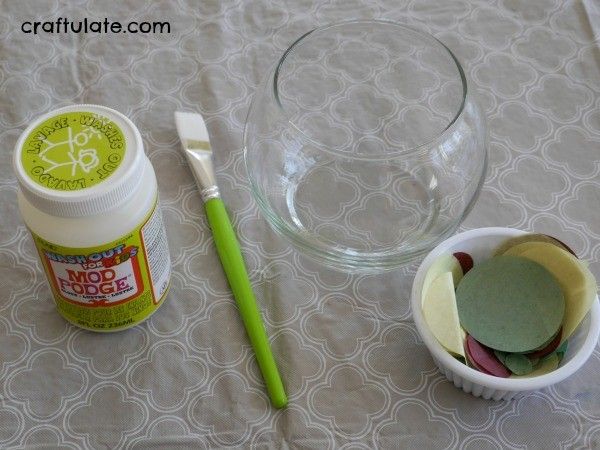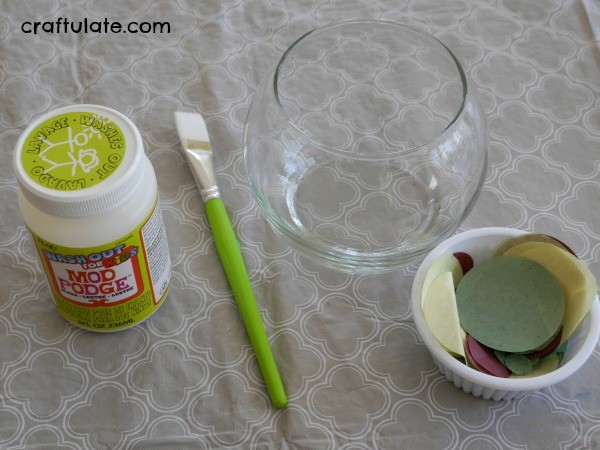 F very much enjoyed painting glue all over the glass – inside too despite telling him it wasn't necessary!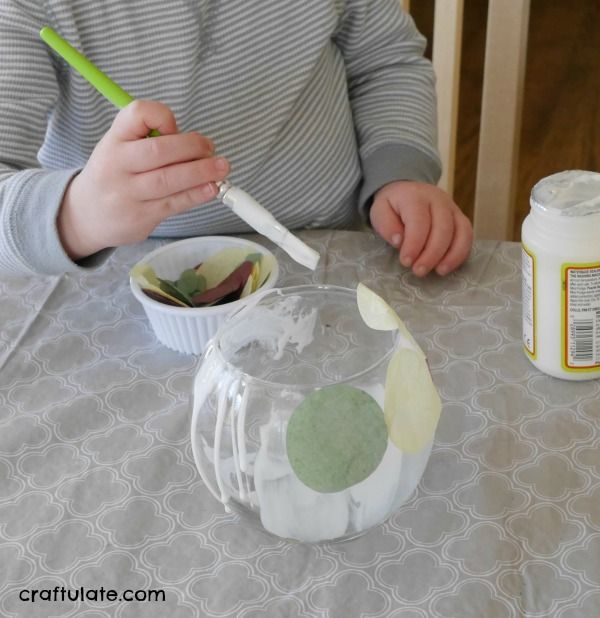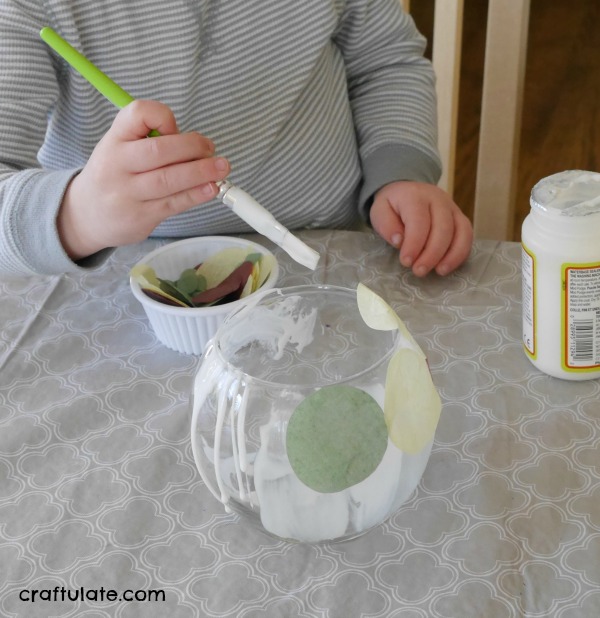 In fact, he loved the gluing so much he wanted to do the second glass too and showed no interest in placing the tissue paper. But your child might be more willing!! 🙂
After the glasses were covered, I applied another layer of Mod Podge and left it to dry.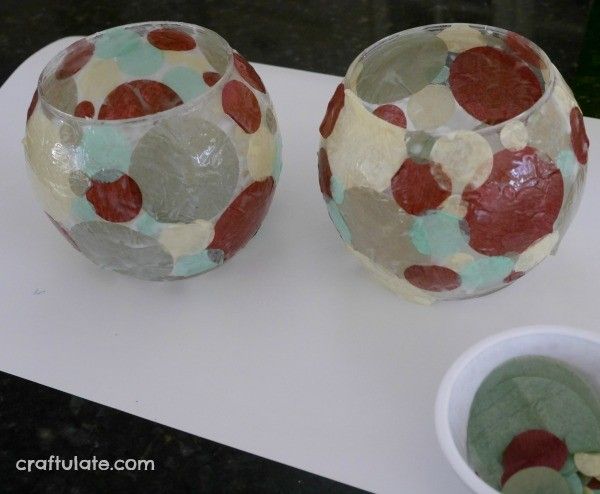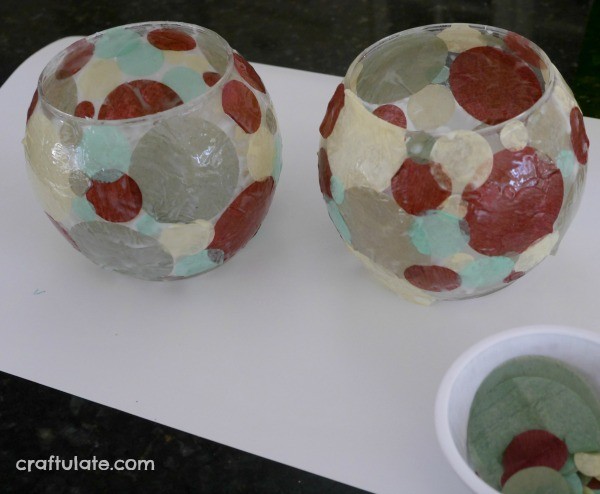 I thought I might add a layer of Sparkle Mod Podge but at the last minute changed to Outdoor Mod Podge – not that I am anticipating leaving the holders out in the rain but I thought it might be better than nothing! When that layer was dry I sprayed it with clear acrylic sealer.
The votive holders worked perfectly for the citronella tea lights.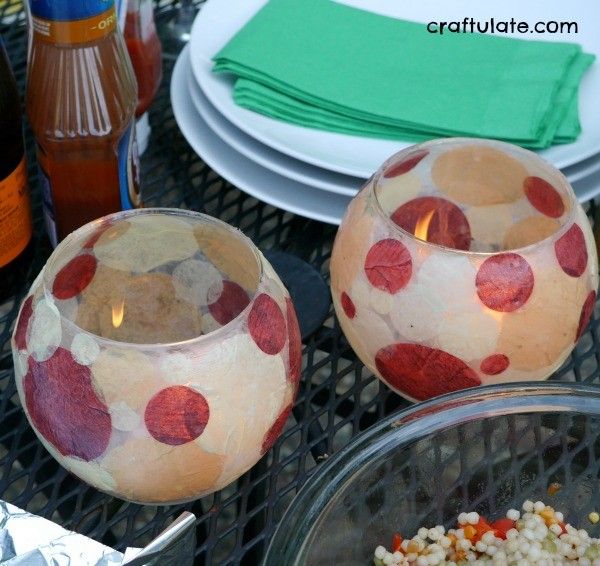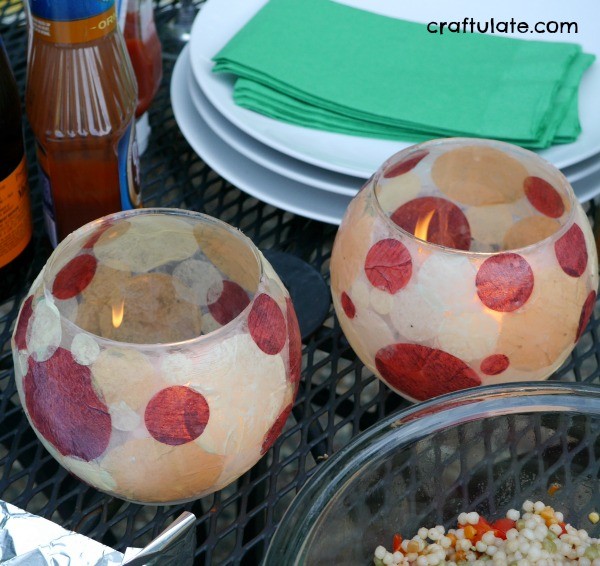 And they looked even more beautiful when it started to get dark!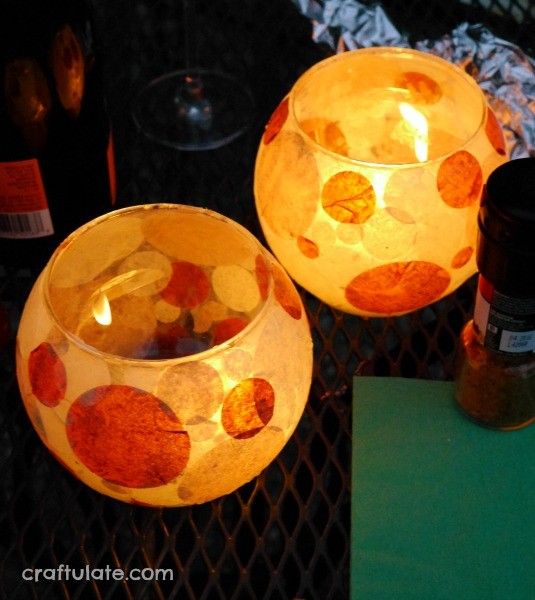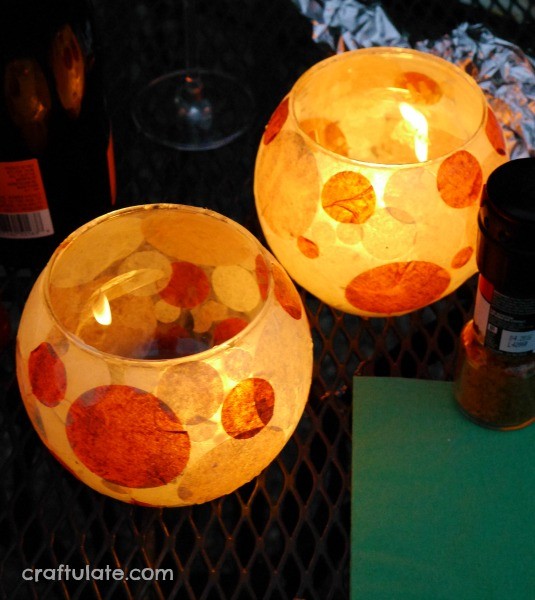 These would make great gifts and you could also use them indoors with normal candles or battery operated ones!