My son and I made this cardboard tube bird feeder craft for our new back yard!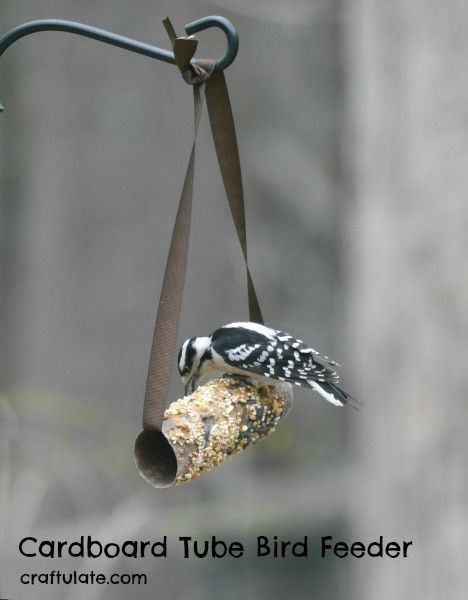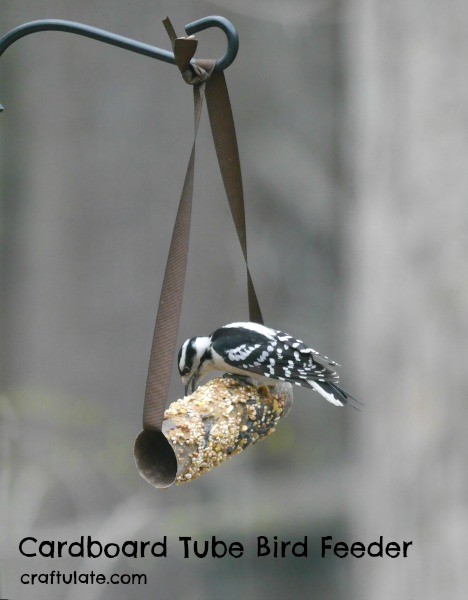 The following post contains affiliate links, which means that at no extra cost to you I can make a tiny bit of money to help support this blog. Thank you!
We are LOVING our new house, and especially our amazing back yard that leads straight onto a forest preserve. The wildlife is amazing – especially the birds! So my son and I made this simple bird feeder to try and entice them a little nearer to the house.
To make the feeder we used:
Empty cardboard tubes
Peanut butter (we used a reduced salt and sugar version which just seemed right, somehow!)
Kid-friendly knife
Bird seed
Tray or any shallow container
Ribbon
F and I spread the peanut butter all over the outside of the tube. Things got a little sticky!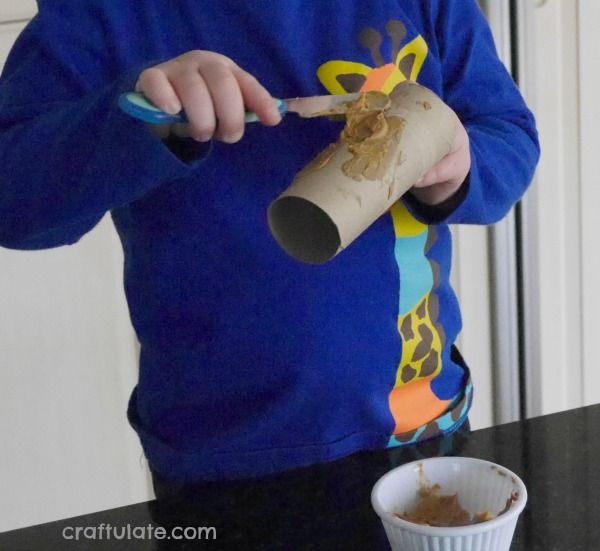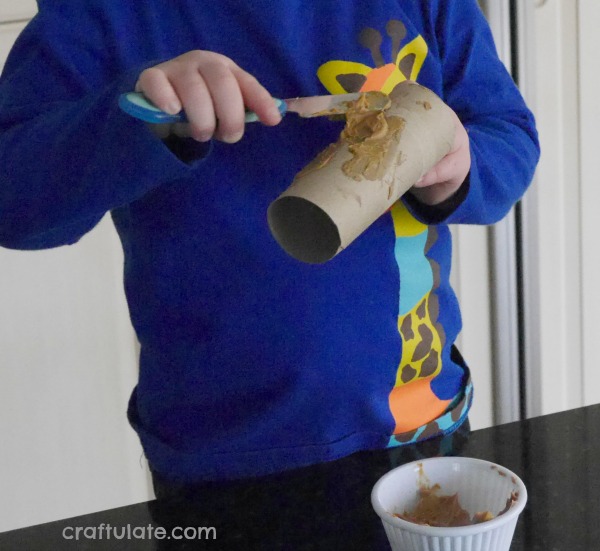 Then we poured some bird seed into the foil tray, and rolled the tube around in it, making sure all the bird seed stuck to the  butter.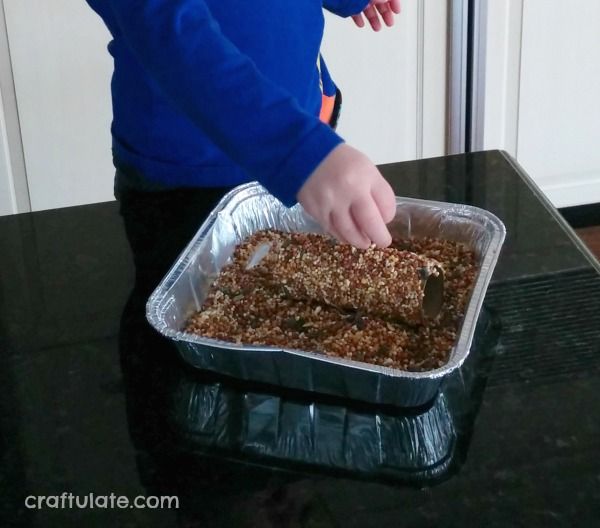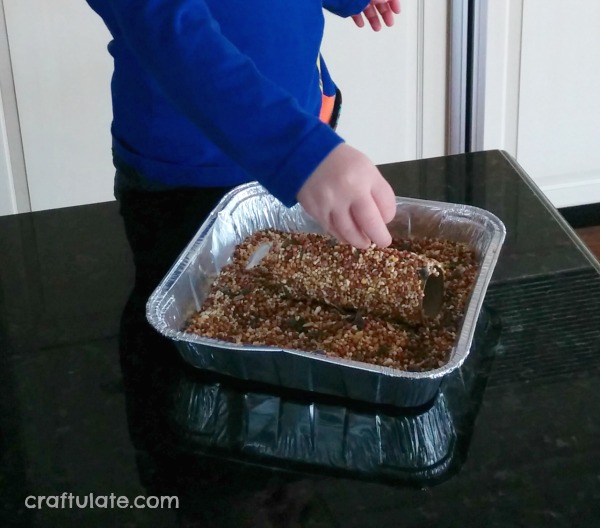 I threaded a ribbon through each tube and then tied them to a bird feeder. Soon it was popular with the Black-capped Chickadees.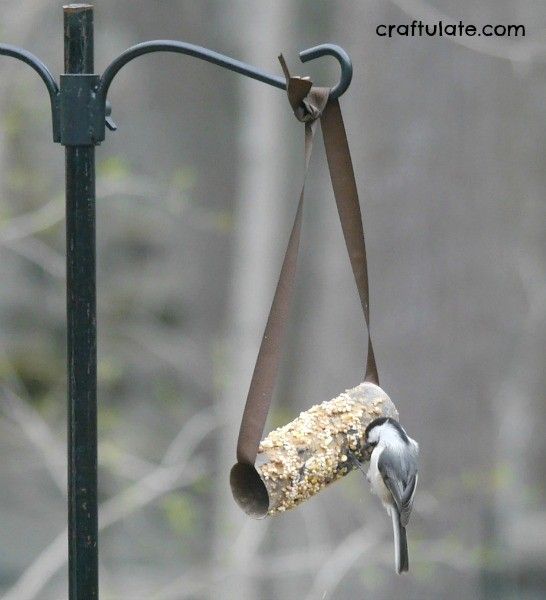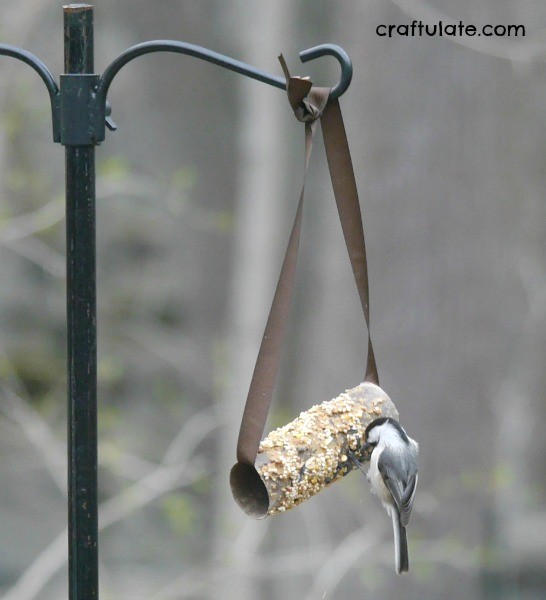 White-breasted Nuthatches also dined from the new feeder – and this beautiful female Downy Woodpecker stayed for ages!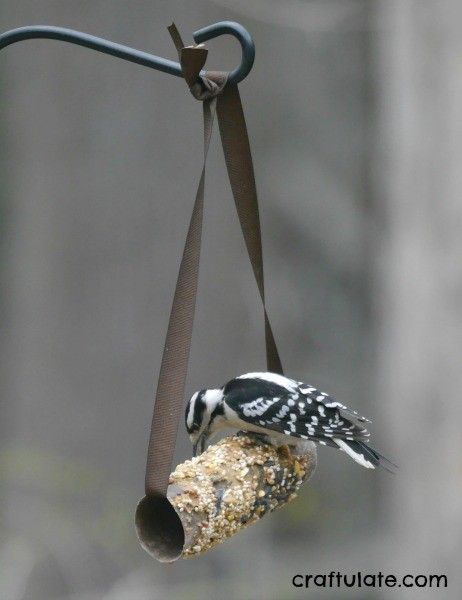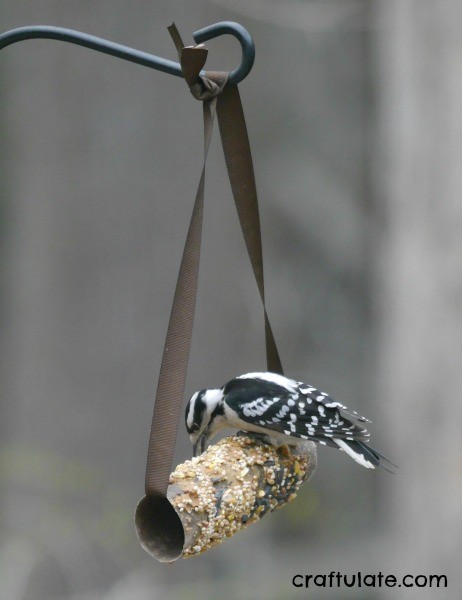 I've created a new Pinterest board to celebrate our new hobby!