Here's our celebration of the sunshine – a sunflower craft made from tissue paper balls.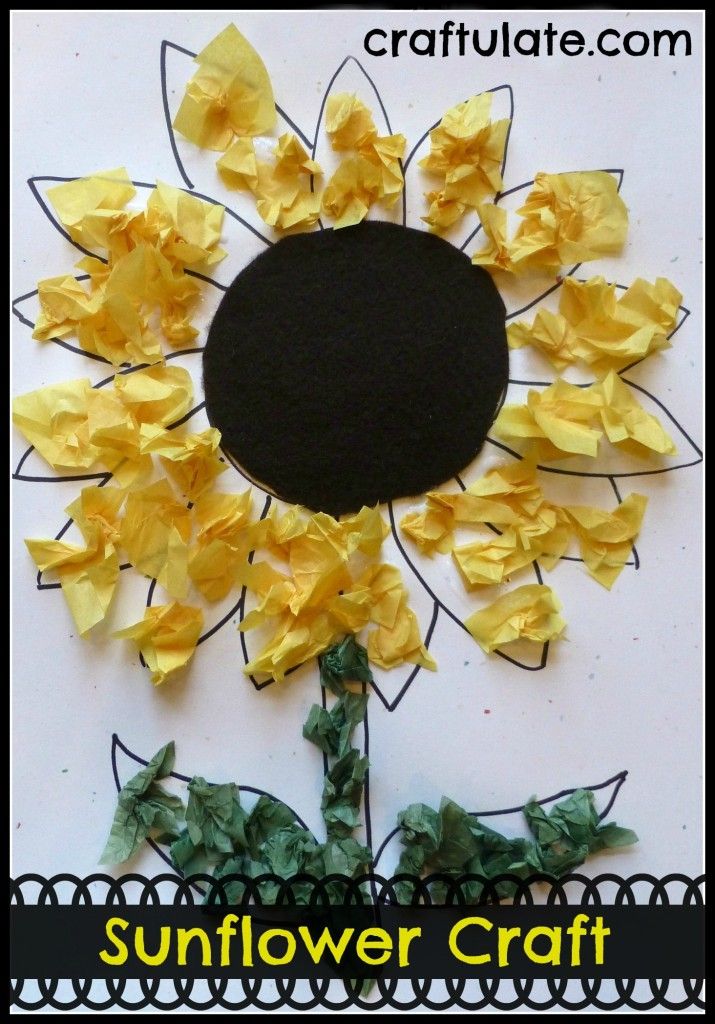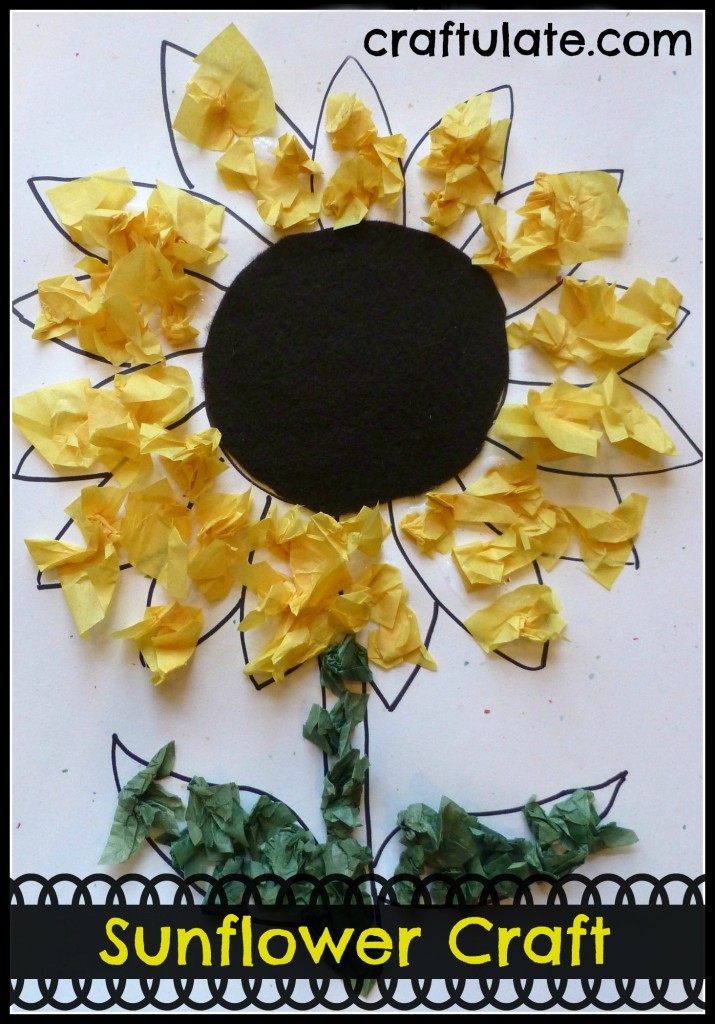 The following post contains affiliate links, which means that at no extra cost to you I can make a tiny bit of money to help support this blog. Thank you!
To prepare for this craft I drew an outline of a sunflower onto card, then cut up lots of tissue paper squares. This would be great fine motor skills practice for older children!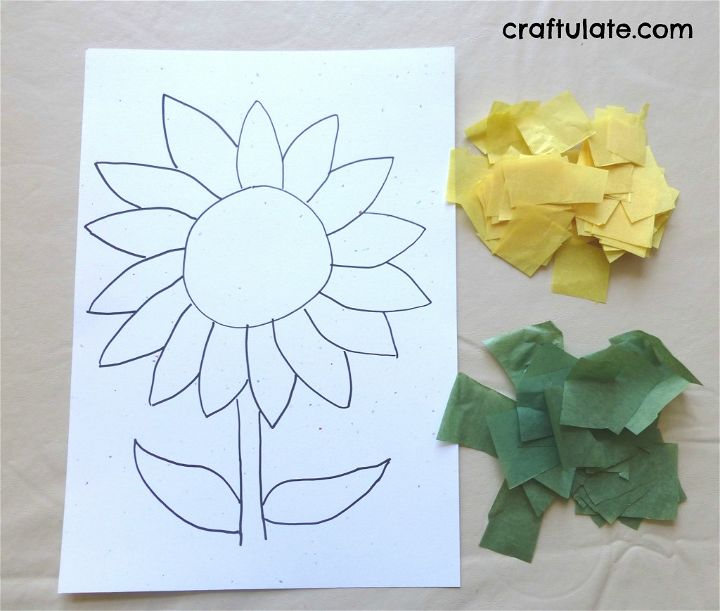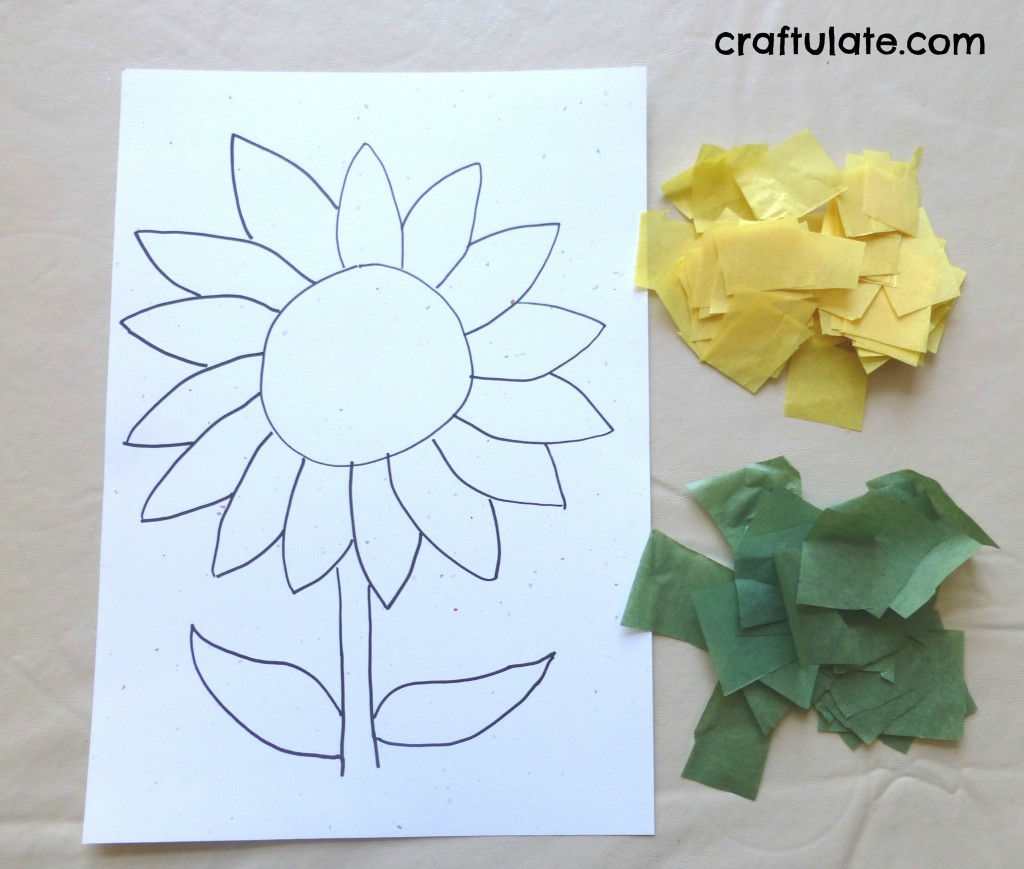 We started with the leaves and stem. I spread glue onto the relevant areas and showed my son how to screw the tissue paper up into little balls then stick them on.
After we had finished the green, F had had enough so I decided to continue another day. Also at this point I realised that I didn't have any brown tissue paper for the flower's centre, so I glued on some dark brown felt instead.
A couple of days later we resumed the project and glued on the yellow tissue paper. This was definitely a joint effort and he did need help finishing the flower. But he's only just turned 2, so an older child would be able to do more unaided.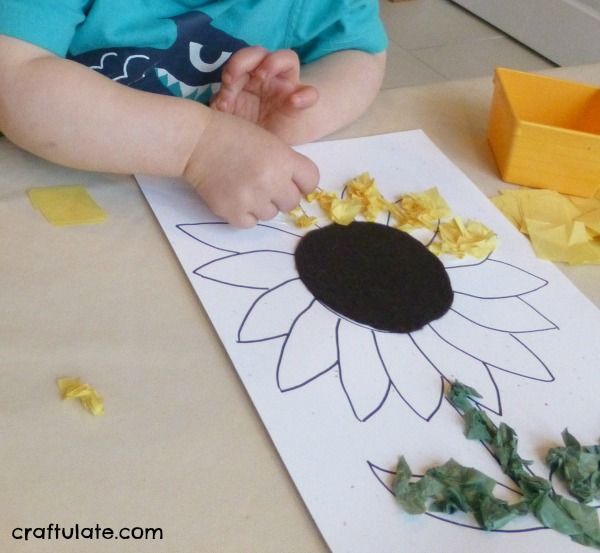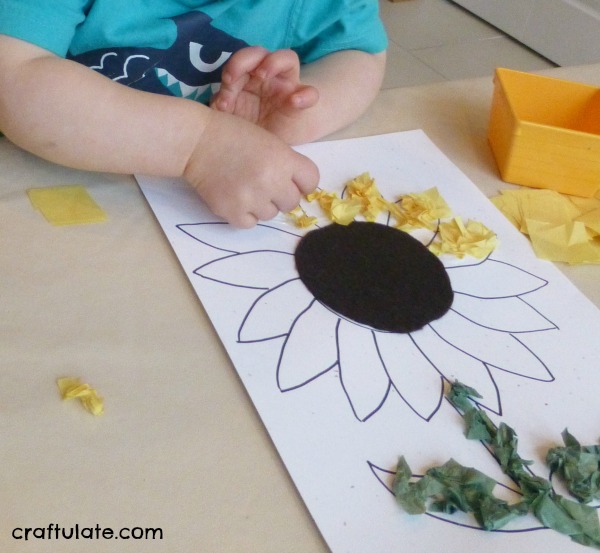 I like the textural contrast that the screwed up paper gives to this finished sunflower craft.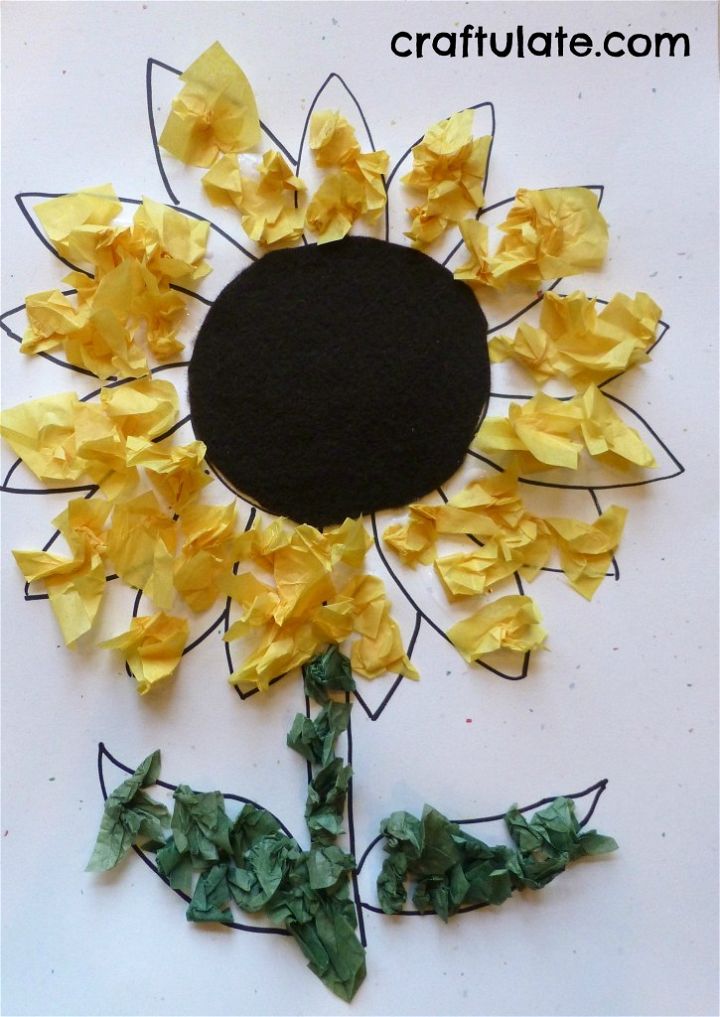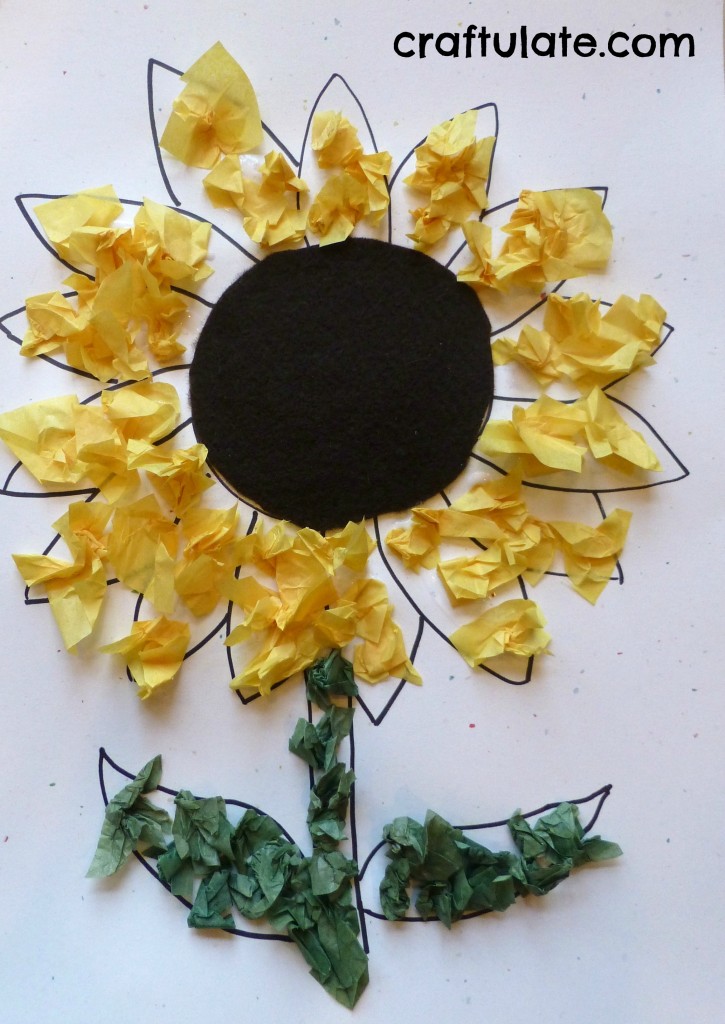 This activity was part of our Yellow Crafts and Activities week.