This jumping game is made by drawing chalk shapes outside. Join us for some gross motor fun!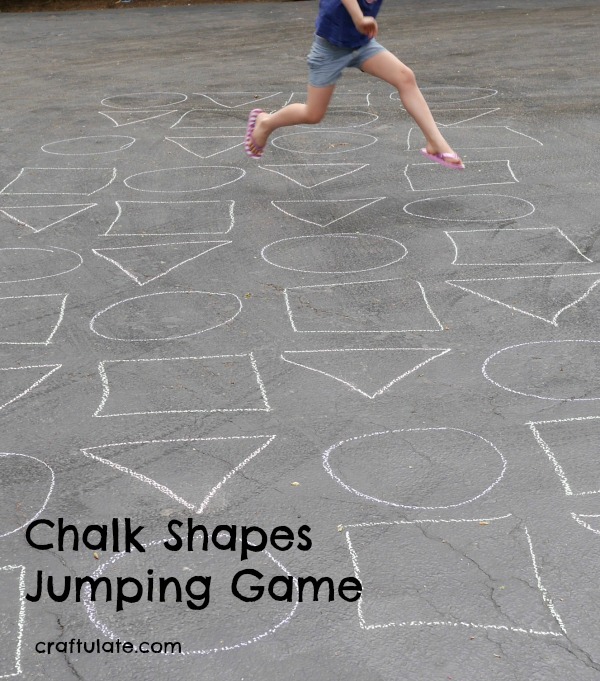 The following post contains affiliate links, which means that at no extra cost to you I can make a tiny bit of money to help support this blog. Thank you!
All you need for this activity need is some sidewalk chalk. Well, and a surface to draw the shapes onto! Draw shapes in a grid formation – a different shape for each child playing is a good starting point. You could also use different color chalk for each shape type (it doesn't show in the photos but this is what I did!). As you add rows, vary the order, making sure each row has at least one of each shape.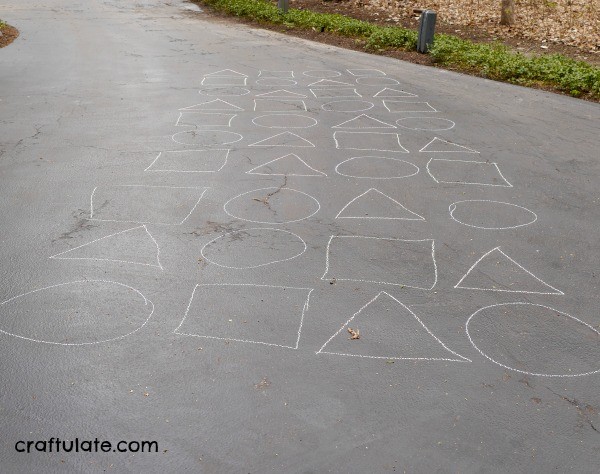 Invite the kids to choose a shape (no fighting, please!). Then they have to jump from one end of the grid to the other, but only staying on their shape. Repeat with everyone choosing a different shape.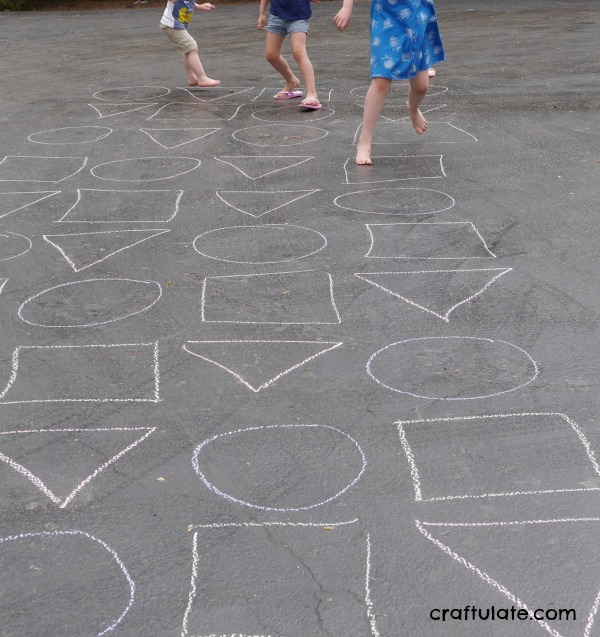 We played this with children aged 4-7, but we were able to make it harder for the older kids by insisting that they jump with both feet together. You could also suggest that they hop from shape to shape!
Although it has to be said that F (as the youngest) just did his own thing!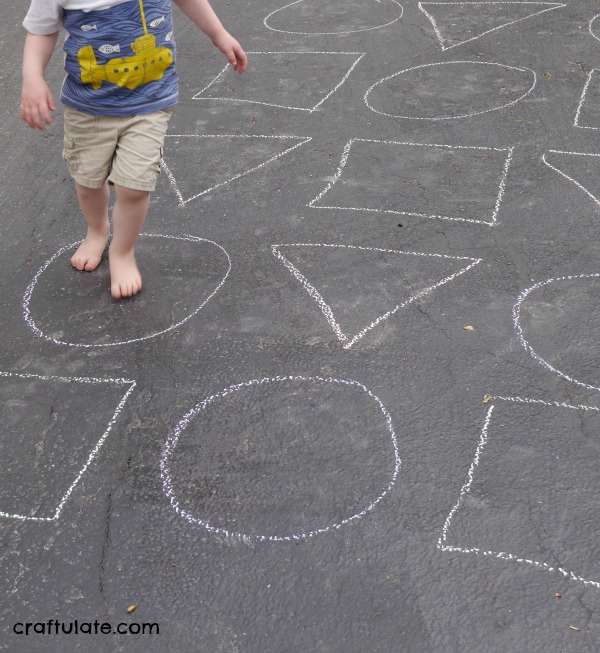 In fact all the kids played with these shapes in their own way.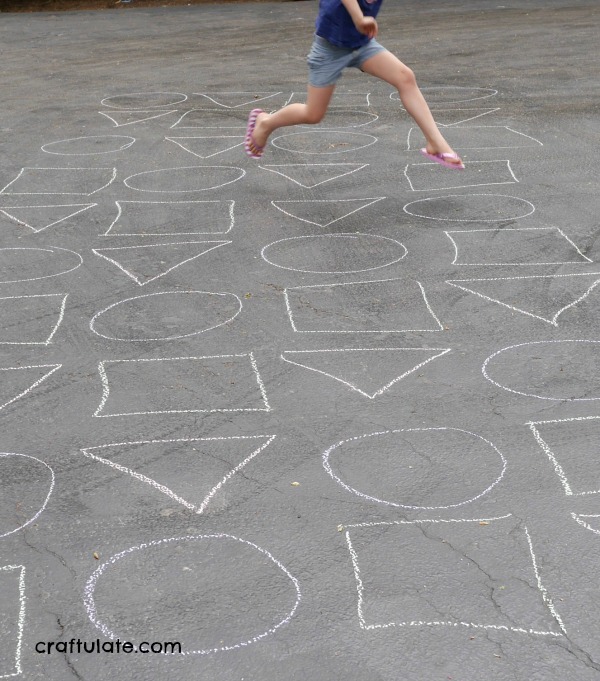 After they had exhausted all possibilities they asked for the sidewalk chalk and kept themselves busy with some driveway art!