This animal ring toss is a fun gross motor game with a farm theme.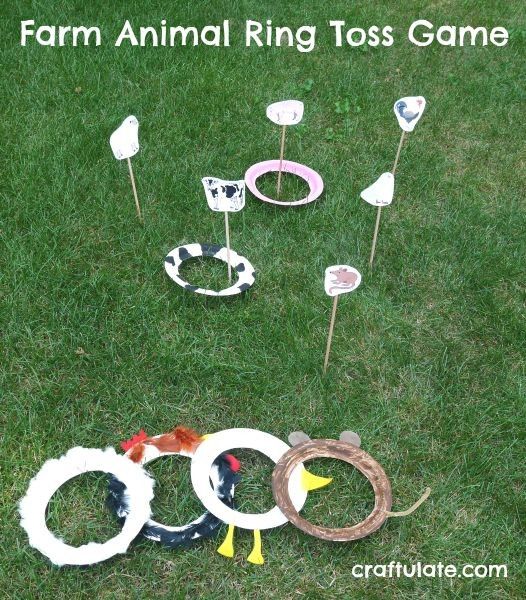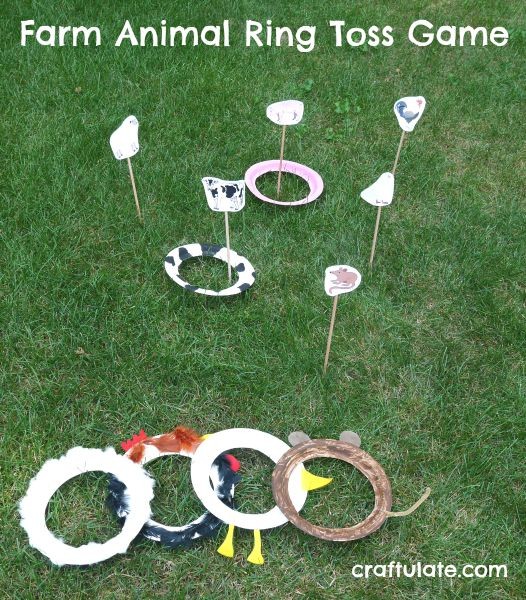 The following post contains affiliate links, which means that at no extra cost to you I can make a tiny bit of money to help support this blog. Thank you!
For this month's Book Club Play Date we are looking at Big Red Barn by Margaret Wise Brown.


The author is most famous for writing the children's classic book
Goodnight Moon
. Big Red Barn introduces all the animals, where you can find them, what they're doing, and what sound they make. It's a gentle, calming book that ends with all the animals (apart from the mice!) going to sleep in the barn.
I decided to make a game based around the animals in the book. We haven't done any organised gross motor games recently, so I thought I'd make a ring toss game from paper plates! I didn't think I could do all the animals from the book, so decided on just six. I wanted to make each ring represent an animal – adding an extra complication to the game to try and match it up to the right peg!
Cow – Black spots painted onto a white plate (even though the cow in the book is brown – sorry!)
Pig – Painted the plate pink, then added a pipe cleaner curly tail
Rooster – Black and brown feathers, then felt details
Mouse – Painted the plate brown, then added ears and tail
Goose – Yellow felt beak and feet
Sheep – cotton wool
As a collection they looked rather good!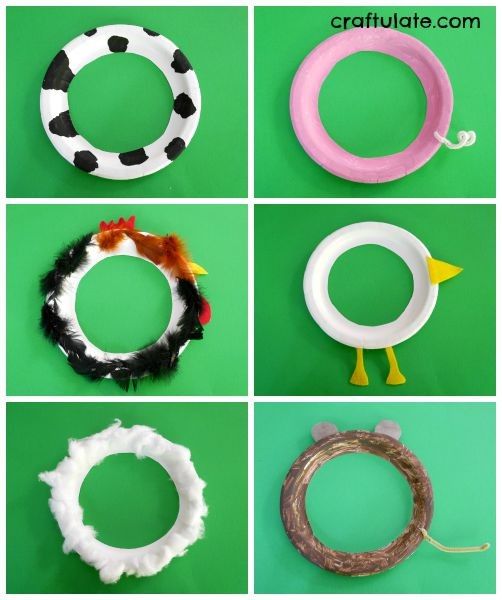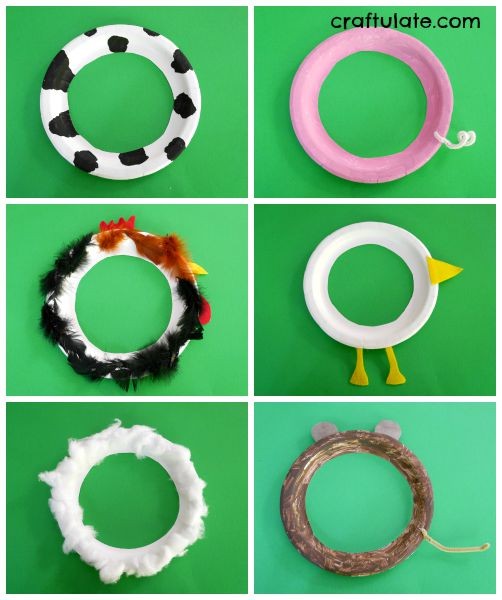 To make the pegs, I printed out some corresponding farm animal pictures from clker.com onto white card, cut them out and taped them to 12″ wooden dowels.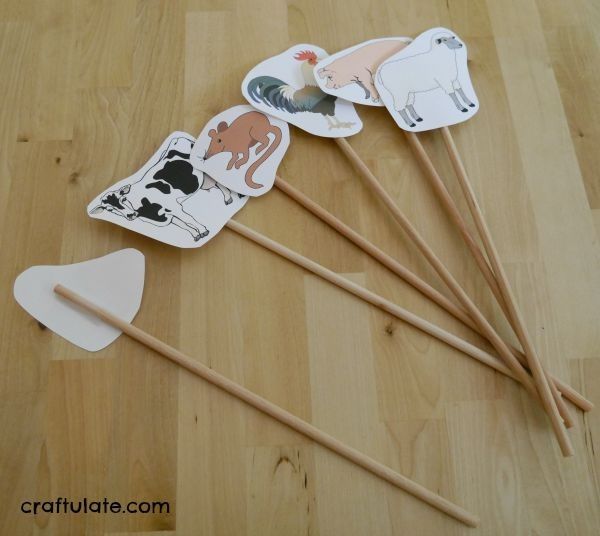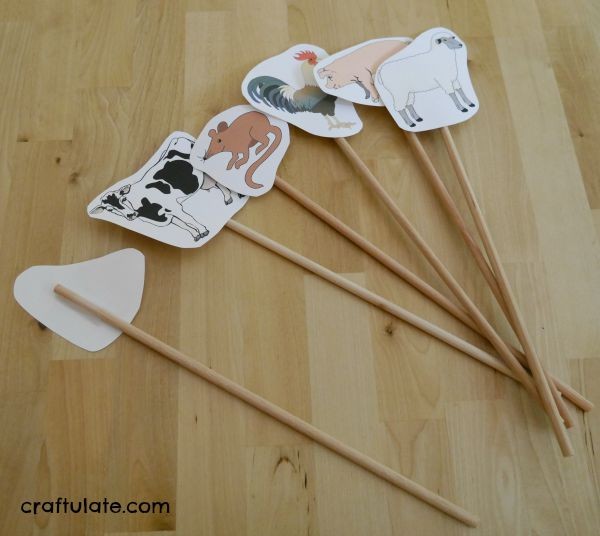 When we were ready to play, I pushed the pegs into the grass, and gave all the rings to my son.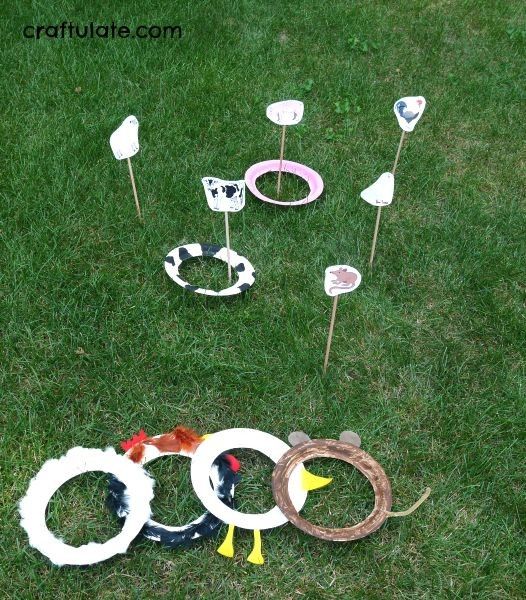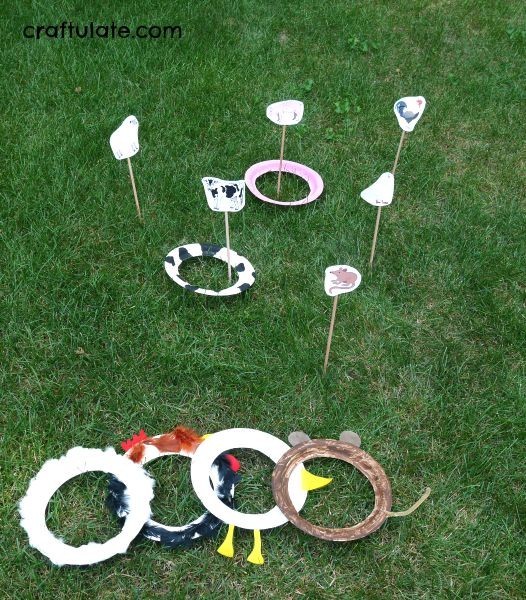 His is developing his throwing skills so he started out quite close to the pegs – but loved matching up the right ring with the right peg!
Once he had completed the game, he started all over again! He wasn't interested in standing a certain distance away  – but we'll work up to that!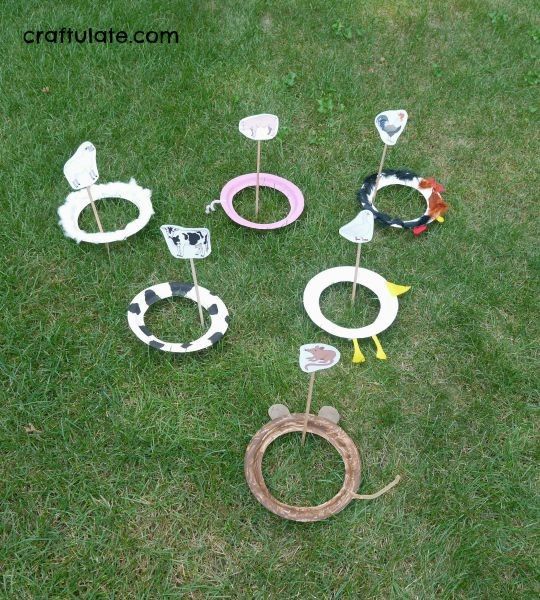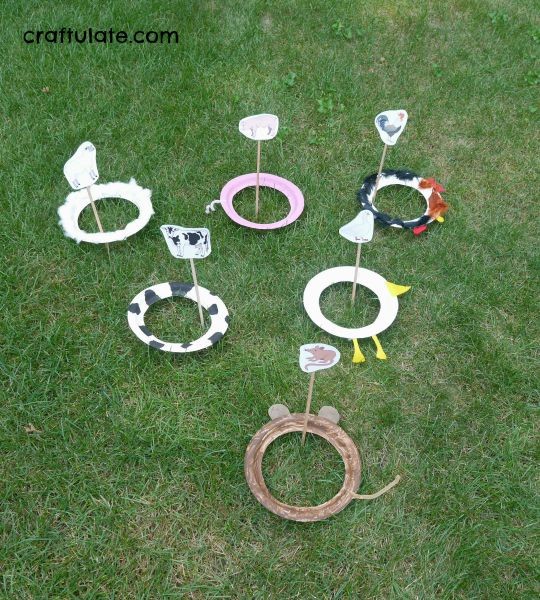 [bctt tweet="Farm Animal Ring Toss Game made from paper plates!"]
If you would like more farm themed activities, then check out the other Book Club Play Date activity ideas from my co-hosts!