Here are six different ways to play bean bag toss games with the kids! They will love this outdoor activity and it is great for working on gross motor skills!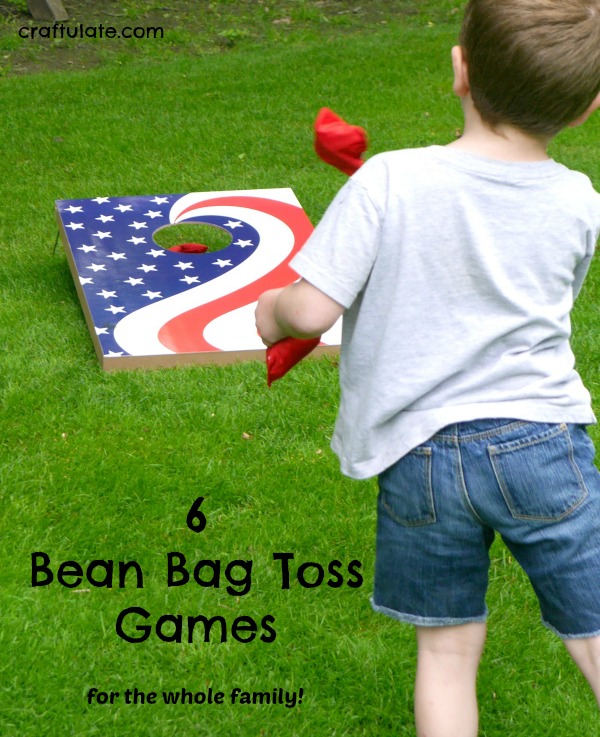 Disclosure: I was provided with these games from Oriental Trading free of charge in exchange for my fair and honest review. Please see my disclosure policy. This post also contains affiliate links, which means that at no extra cost to you I can make a tiny bit of money to help support this blog. Thank you!
If you live in America you probably won't need to read this explanation – but if you live elsewhere, you may not be familiar with this style of lawn game. Bean bag toss (or cornhole) is a very simple game that can be played by all ages. There is an angled platform with a hole at the highest end, and bean bags. The idea is to throw the bean bags from a certain distance and get them in the hole.
It's often played with two platforms, but for our home set-up we only have the one board – and I love this patriotic one from Oriental Trading – just perfect for Fourth of July!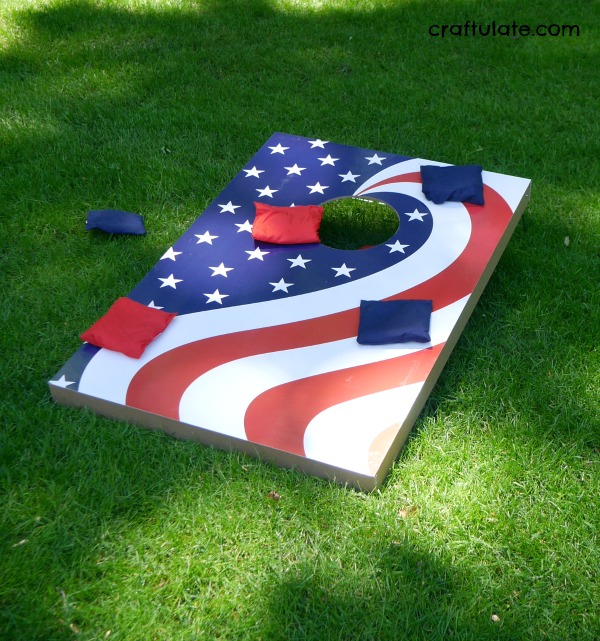 Officially, a bean bag that is thrown into the hole scores three points, while one on the platform scores one point. The first team or player to reach (or exceed) 21 is the winner. But you can also include a third scoring option where the bag is worth two points if it is on the platform hanging over the hole, but has not fallen through the hole.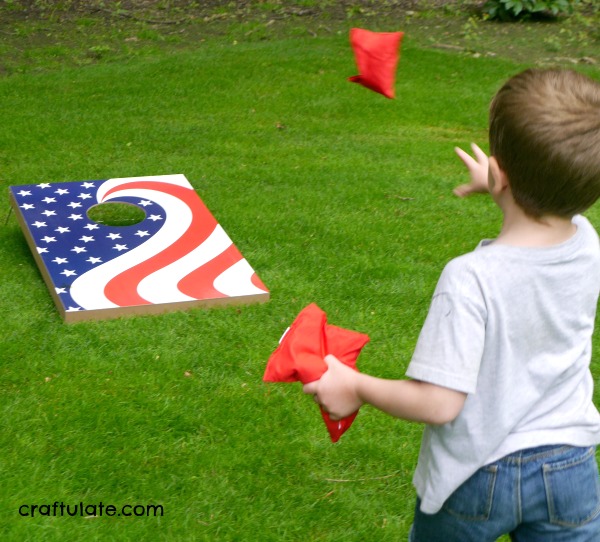 But here are some other ways to play that may appeal to your kids!
Highest score wins – set a certain amount of bean bags to be thrown (ten would be a good number), then add up the score using the system mentioned above.
Longest toss – everyone throws from the same spot, and gradually moves back in turn to see who can get the bag in the hole from the greatest distance.
Aim for an exact score – players have to throw bean bags to add up to a certain score (21 is traditional). Anyone who throws over 21 is out of the game.
Speed test – if you have two cornhole platforms, race to win!
Super simple – count one point for every bag that goes in the hole, zero for anything else.
Age challenge – if playing with mixed ages, the youngest person gets to stand nearest the platform, and everyone is graded backwards according to age.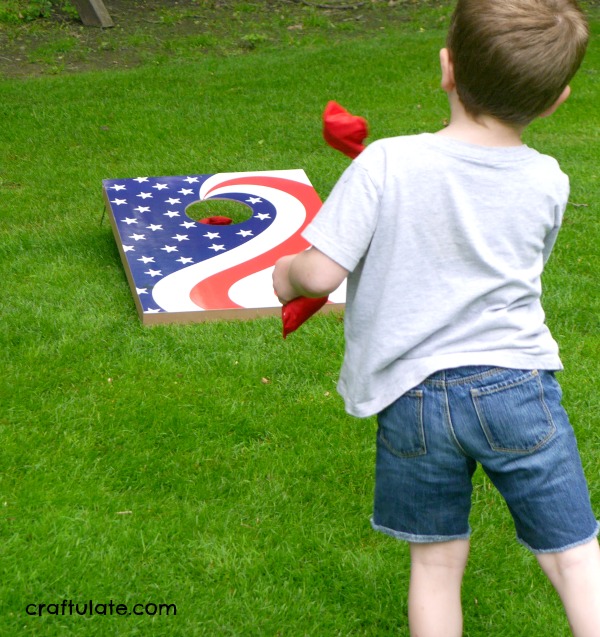 Looking for other outdoor games for the summer? We also tried this giant ring toss game…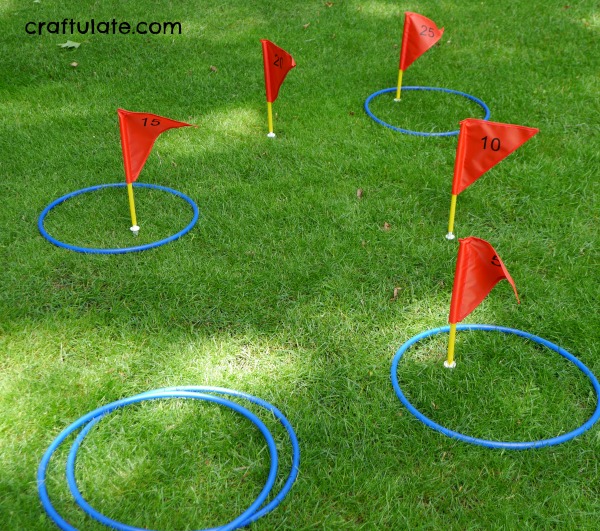 … and this fantastic outdoor fun and games set which is AMAZING value!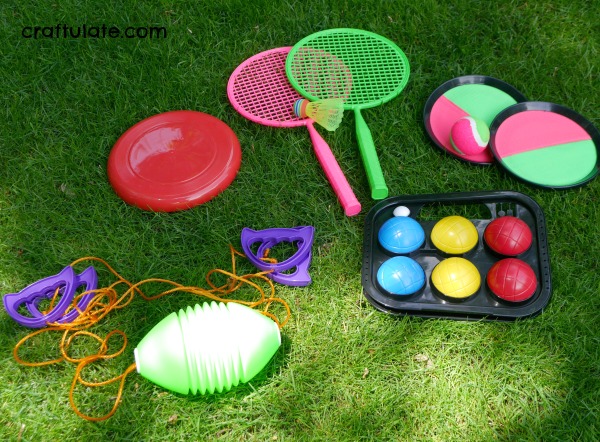 Head on over to Oriental Trading for all your outdoor gaming supplies and MUCH more!
6 Bean Bag Toss Games - great for working on #grossmotor skills!
Click To Tweet