This is the sixth in my series about Learning Colours, based on the animals in the book Brown Bear, Brown Bear What Do You See? For more information on the series, please see here.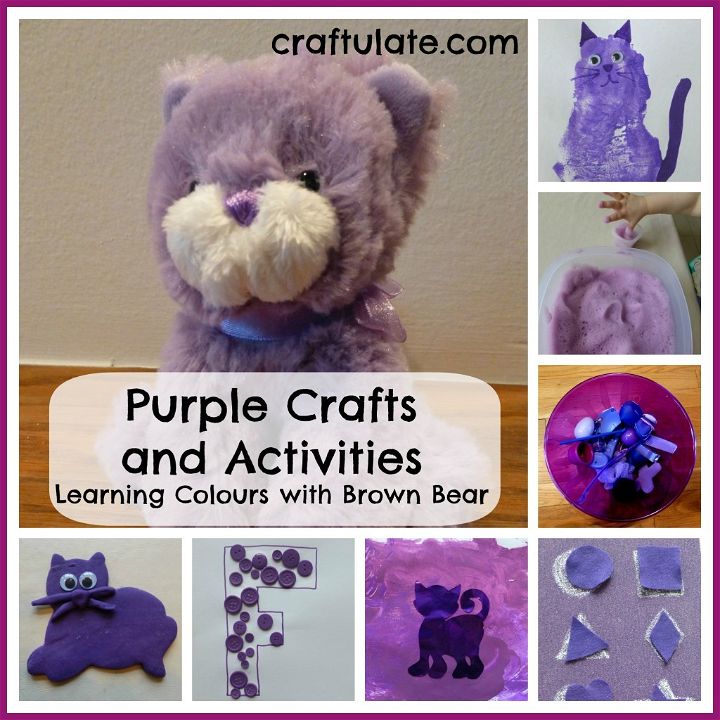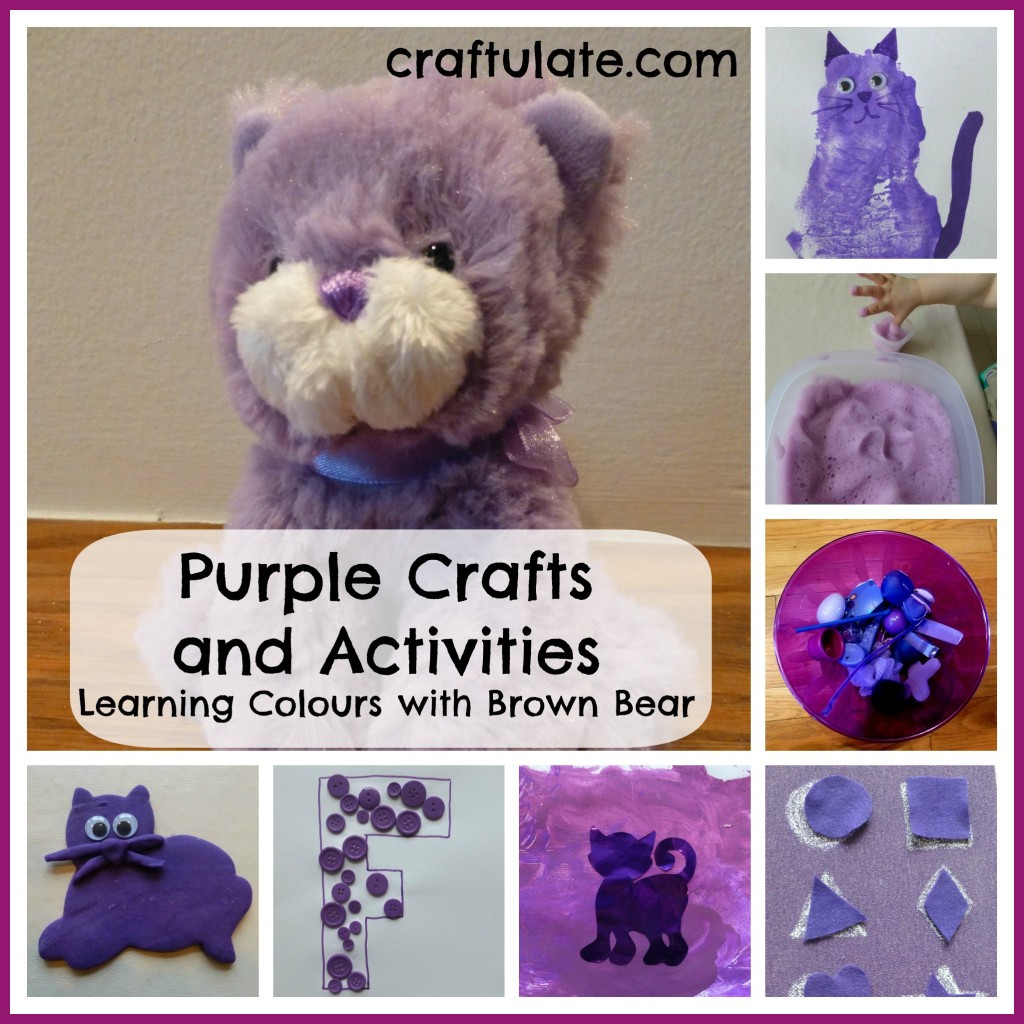 The following post contains affiliate links, which means that at no extra cost to you I can make a tiny bit of money to help support this blog. Thank you!
This week we focused on the purple cat, and also on other purple crafts and activities.
Drawing and Painting with Purple
I provided F with a cat picture and a variety of purple drawing tools.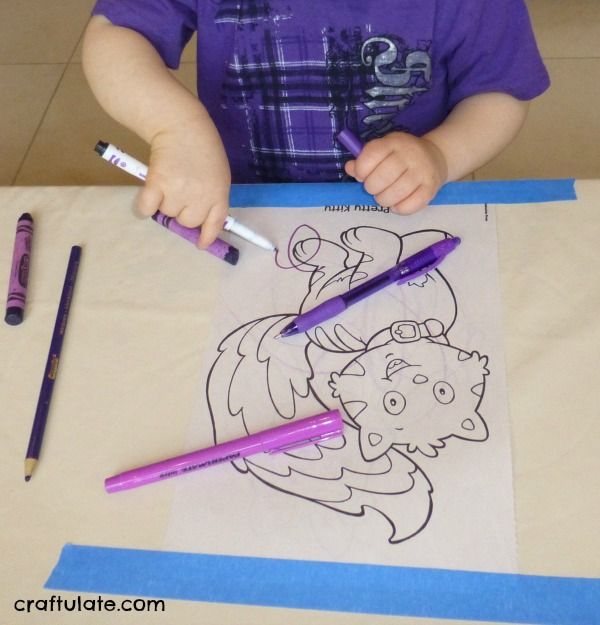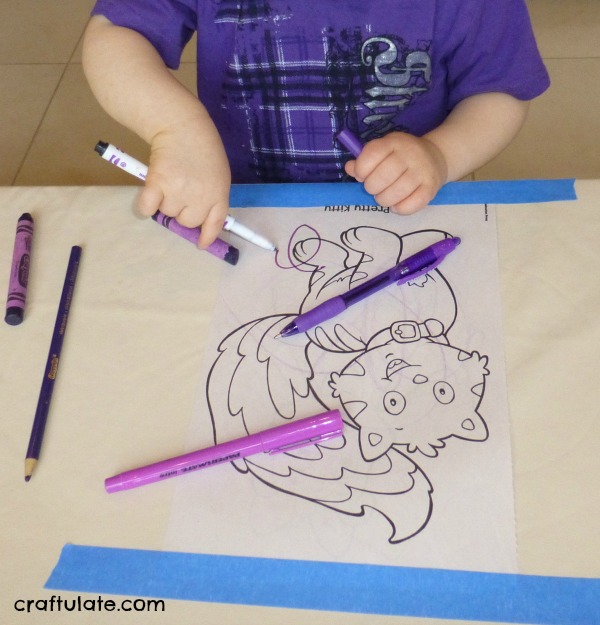 We also did some purple painting. I added a shiny purple cat to the finished artwork.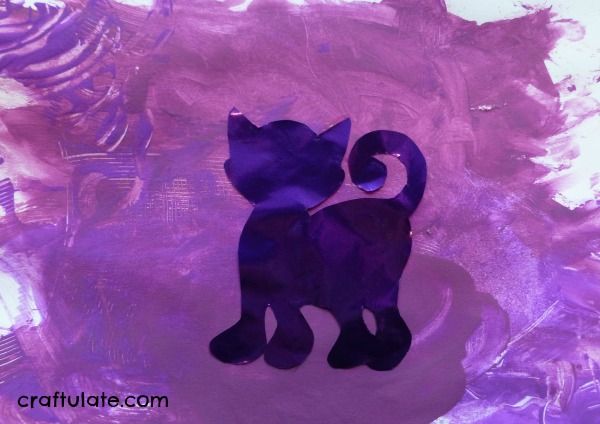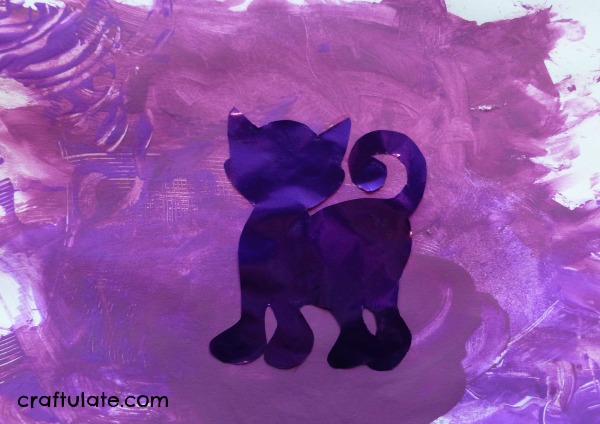 Using a cat-shaped sponge we made some purple prints, which I later outlined with a marker.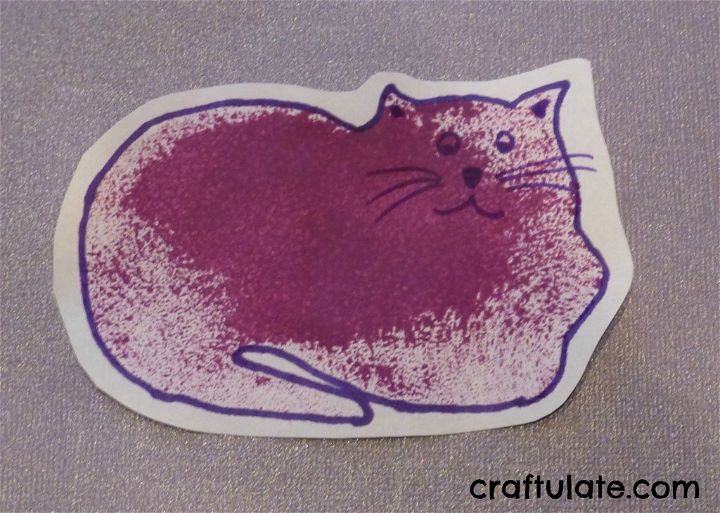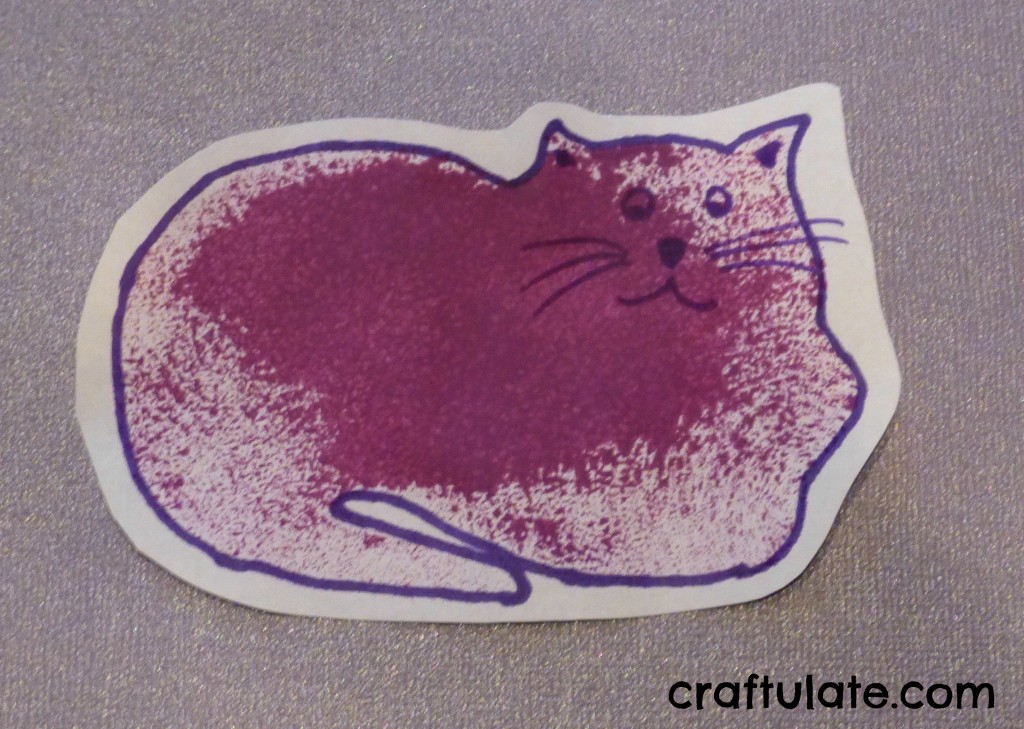 Another day we did more purple painting by mixing red and blue paints.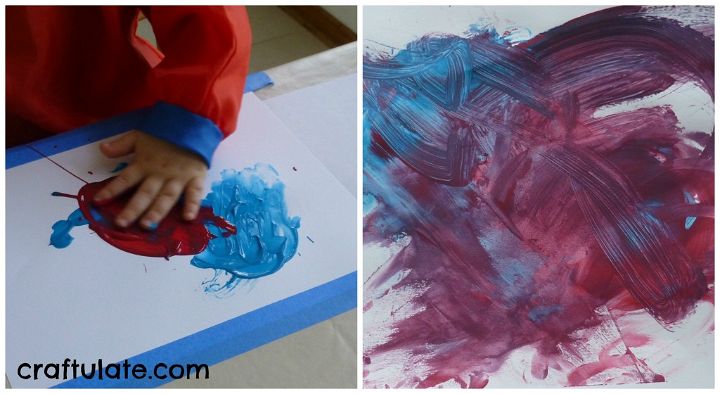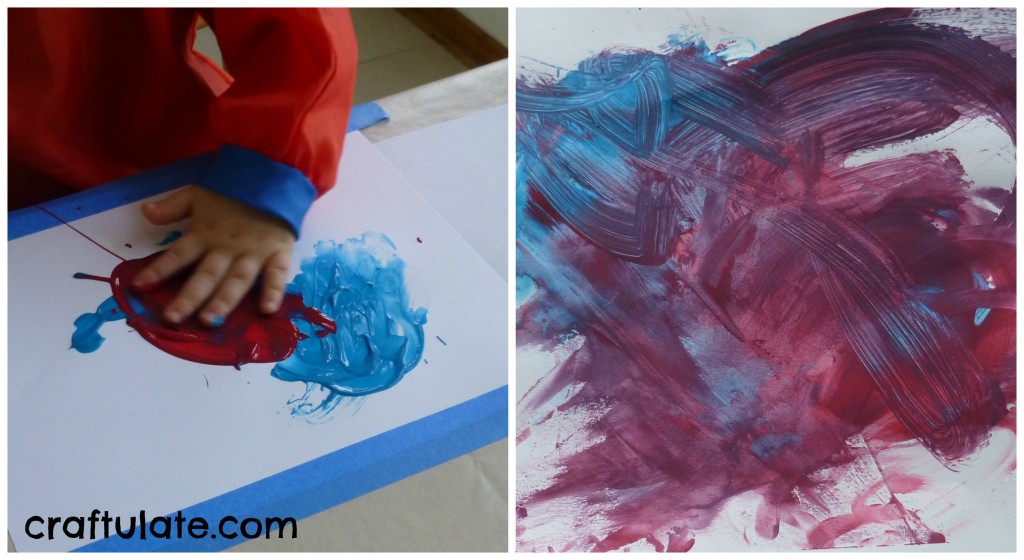 Purple Foamy Sensory Bin
See here for how we had some purple foamy fun!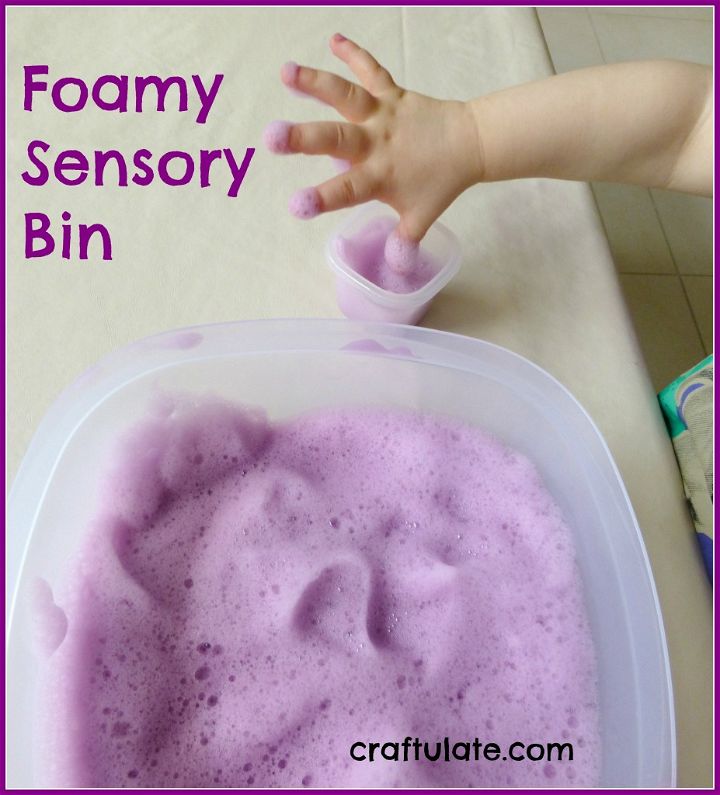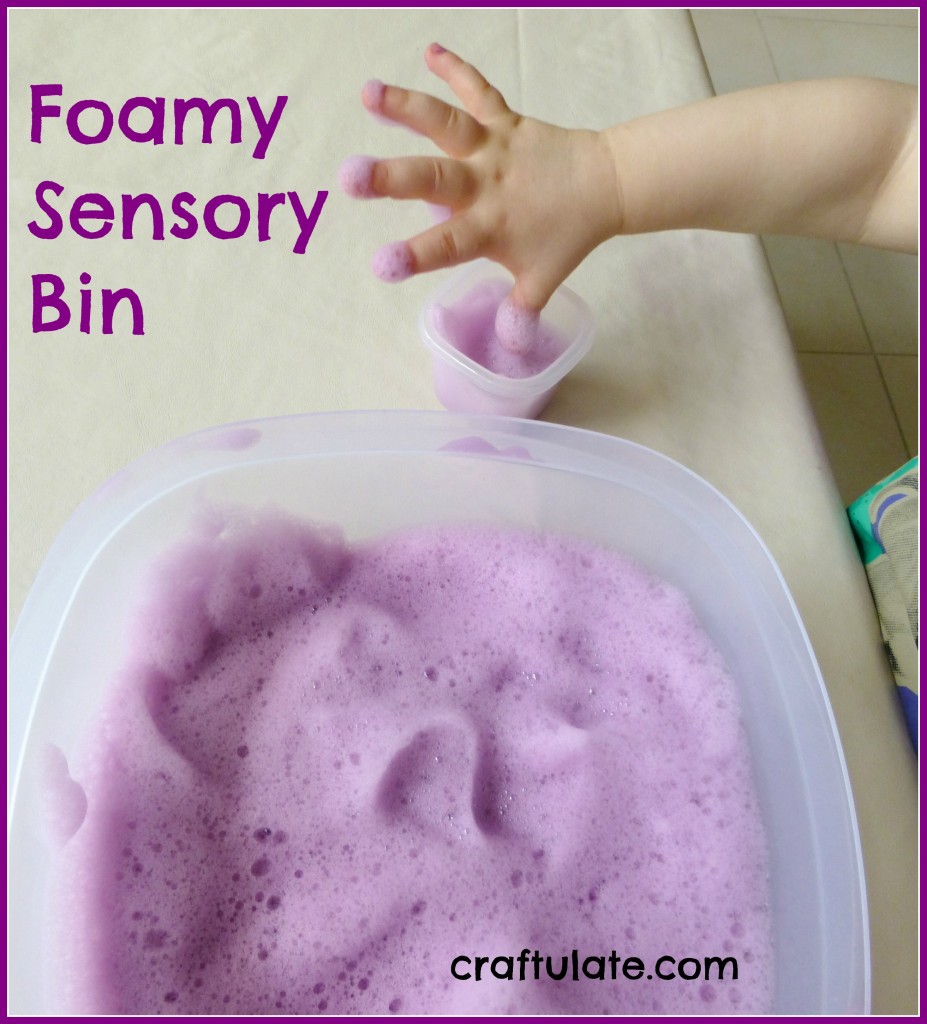 Purple Play Dough
I made up two batches of purple play dough using the usual idiot-proof recipe.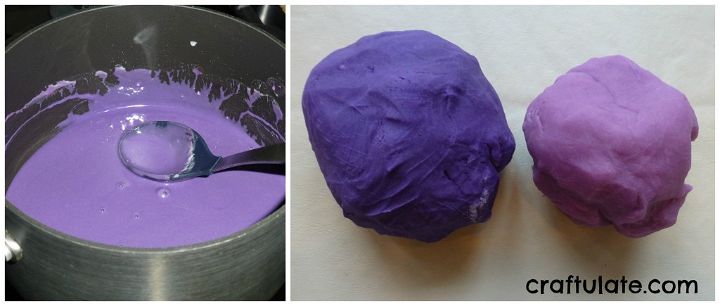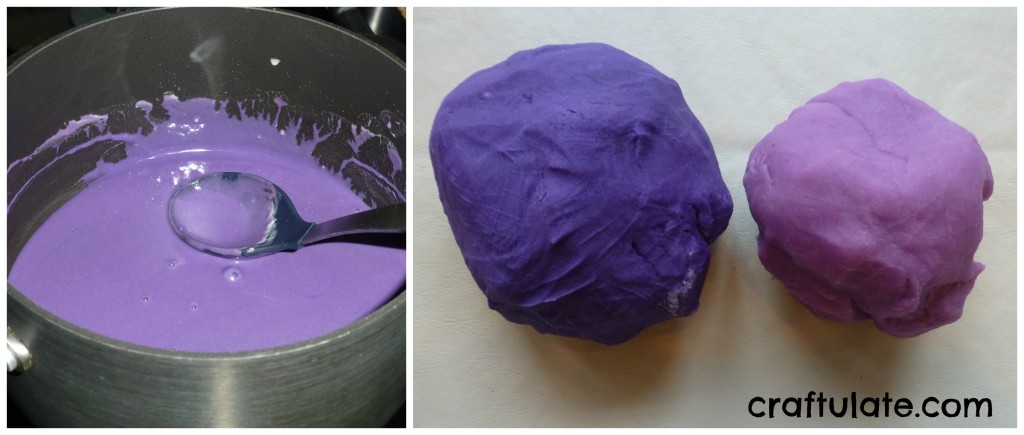 We got all the usual tools out plus some purple cookie cutters. We made a purple cat.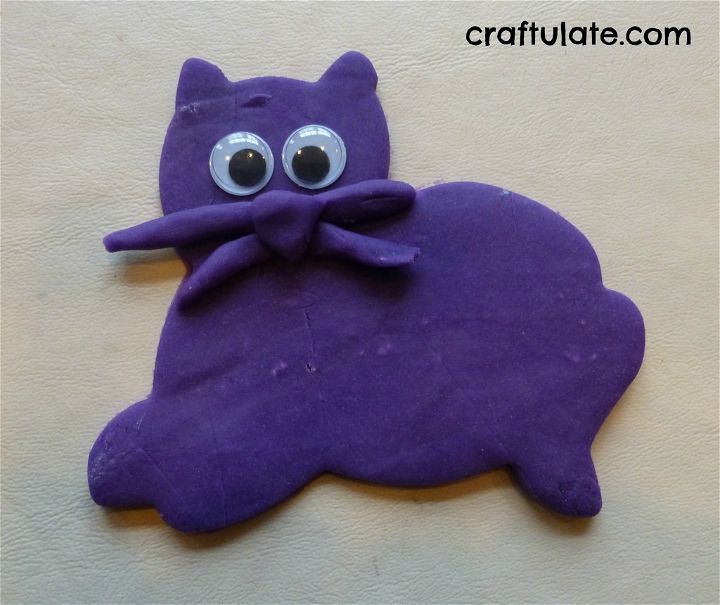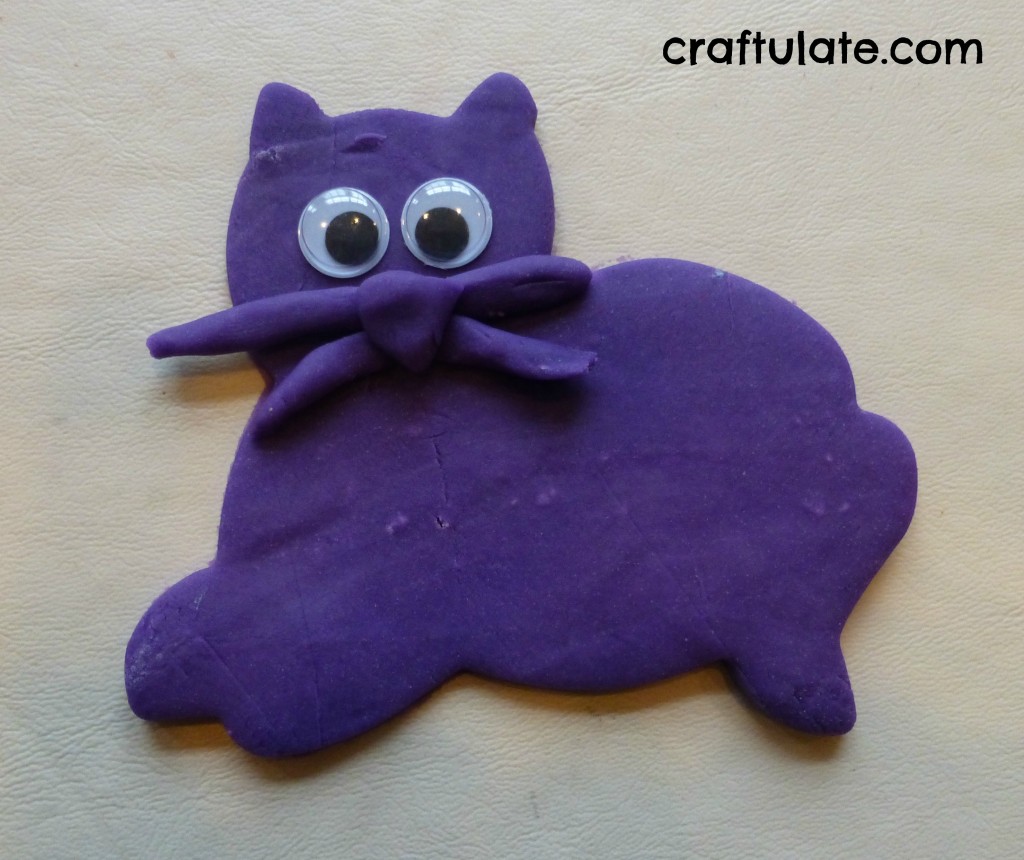 We also made two types of octopus – which, as everyone knows, are purple! 🙂 We made one using a cookie cutter, and one using F's beloved dough press.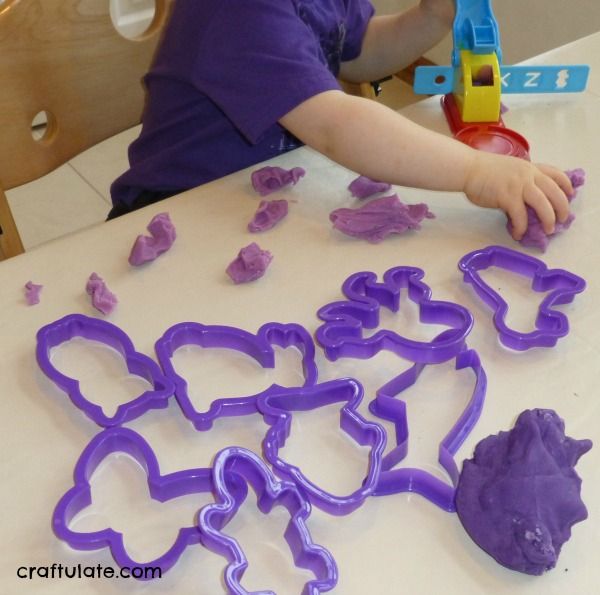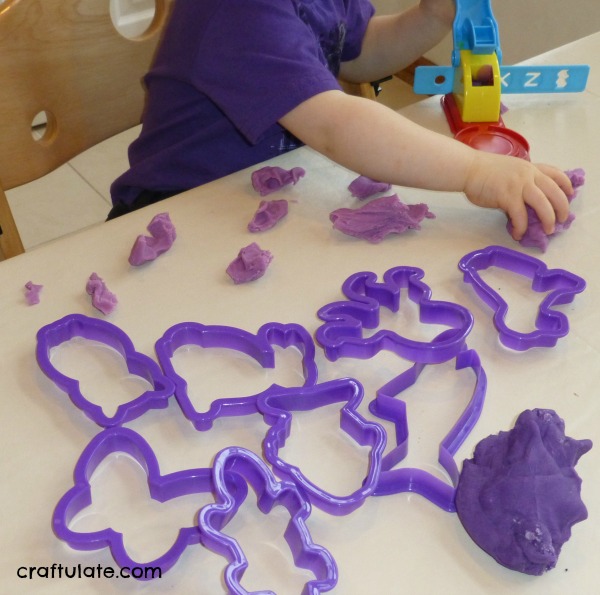 Pom Pom Number Boards
I made some number boards for F to place purple pom poms onto, to help him learn to count. See here for this activity and for the FREE printables.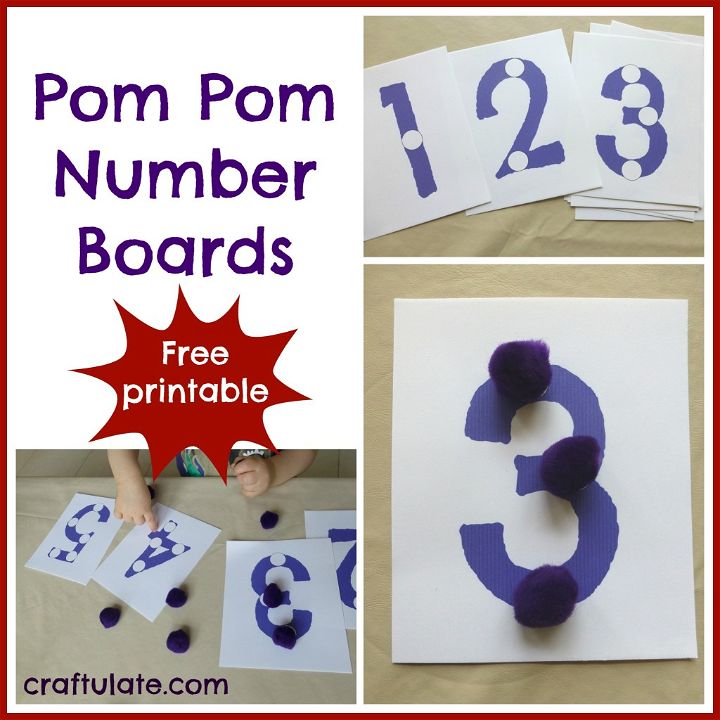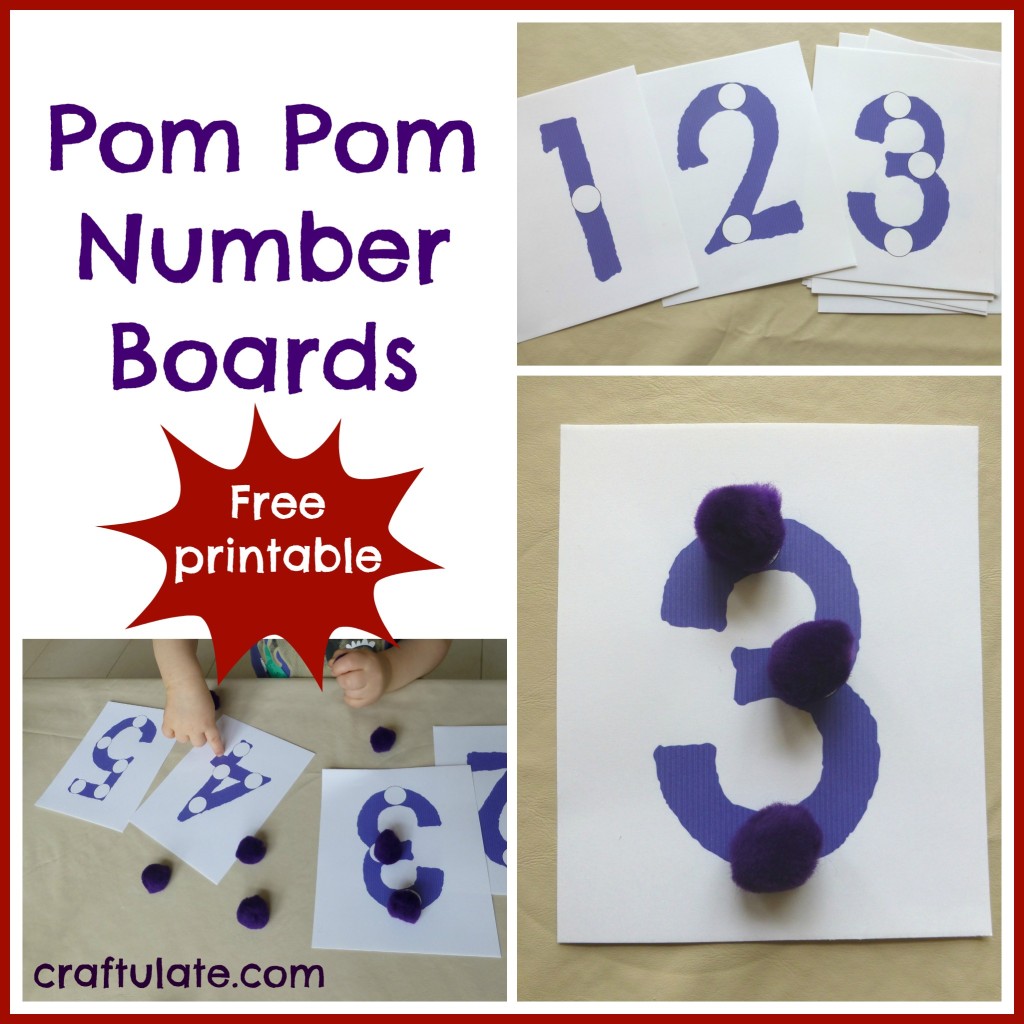 Purple Button Art
I drew the letter "F" onto a piece of card. You could also draw shapes, numbers or animals! I spread some glue inside the letter and gave F a bowl of purple buttons to place. This would make a really simple but effective piece of wall art – especially if it was framed!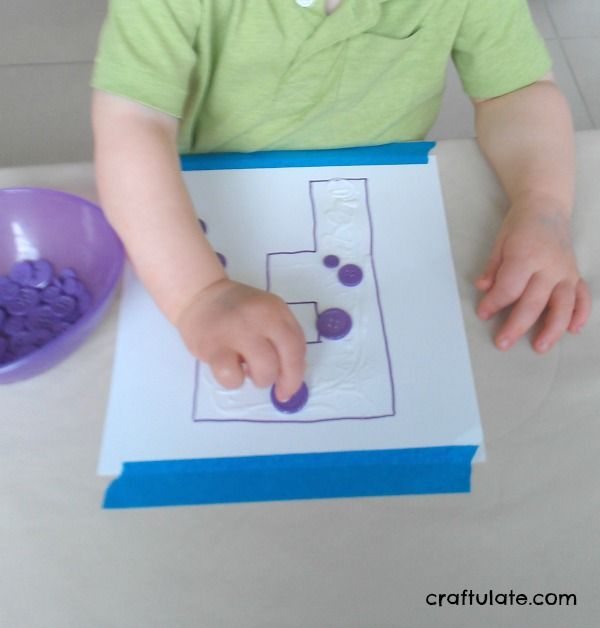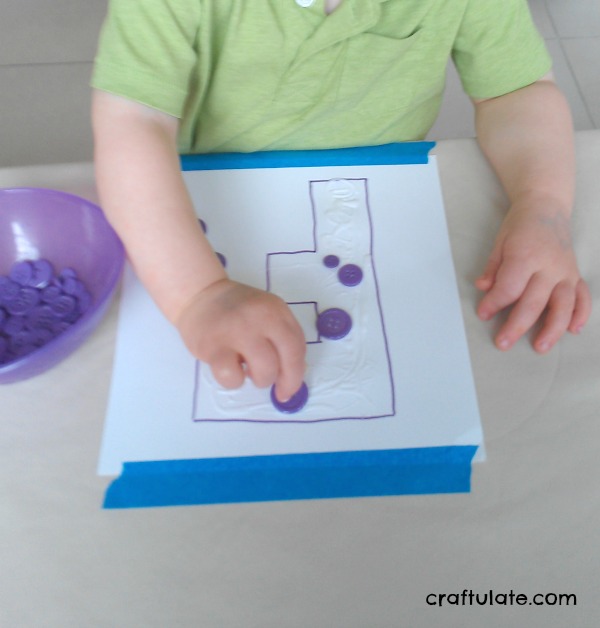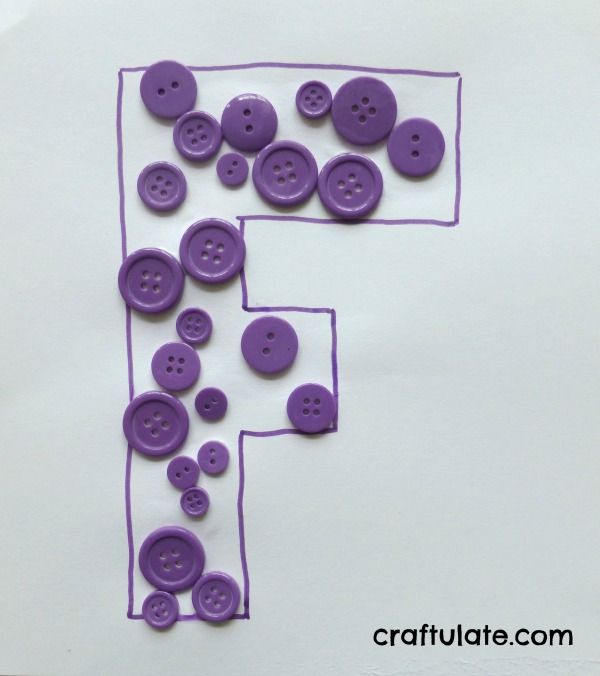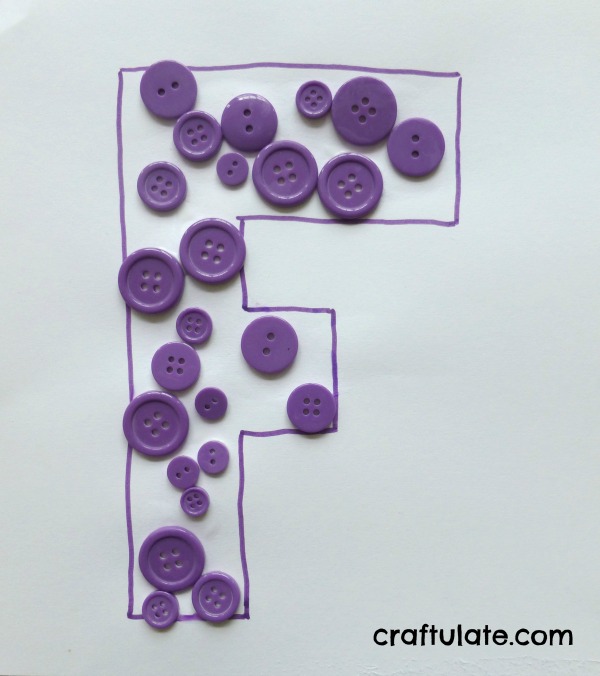 Sandpaper and Felt Shape Matching Board
This shape match board was quick to prepare and had some nice textural contrast. Oh, and my husband kindly provided purple sandpaper for the activity. 🙂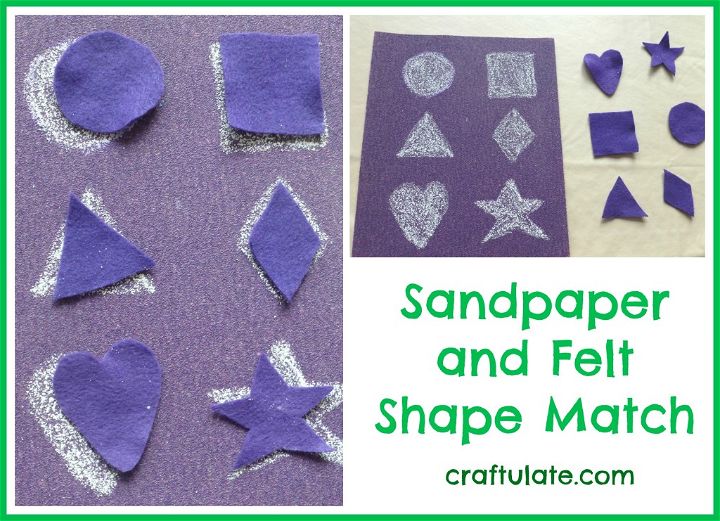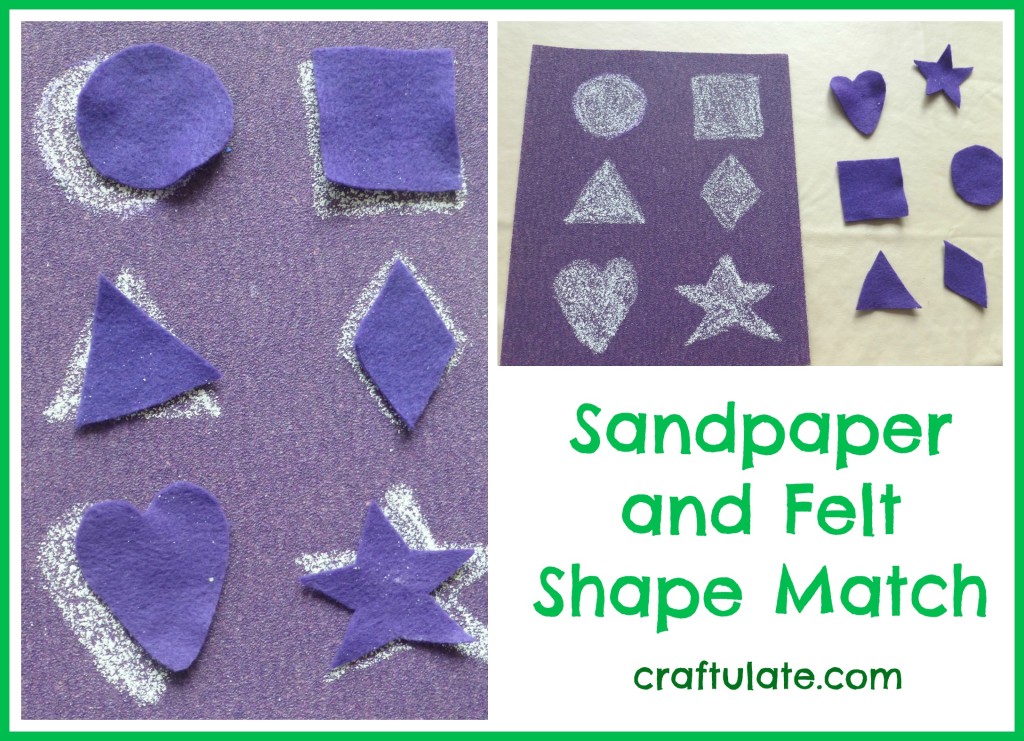 Footprint Cat
I painted F's foot and pressed it onto some paper. We weren't doing painting at the time – so I was rather catching him unawares. Sometimes it's better that way!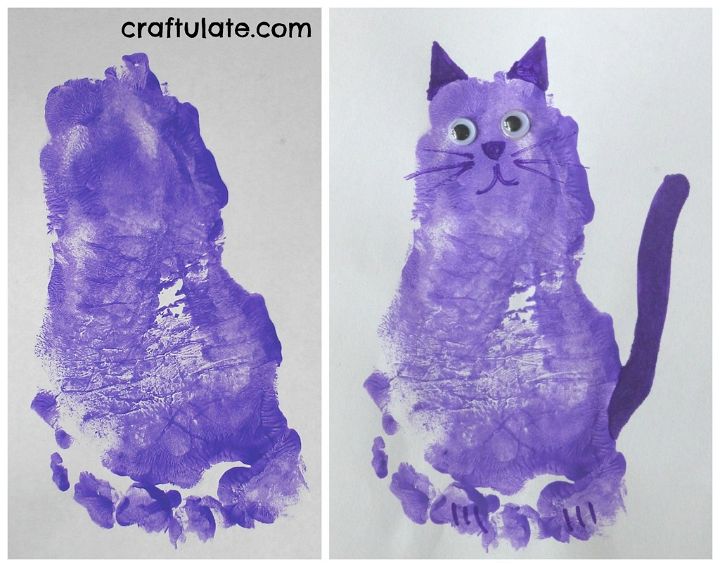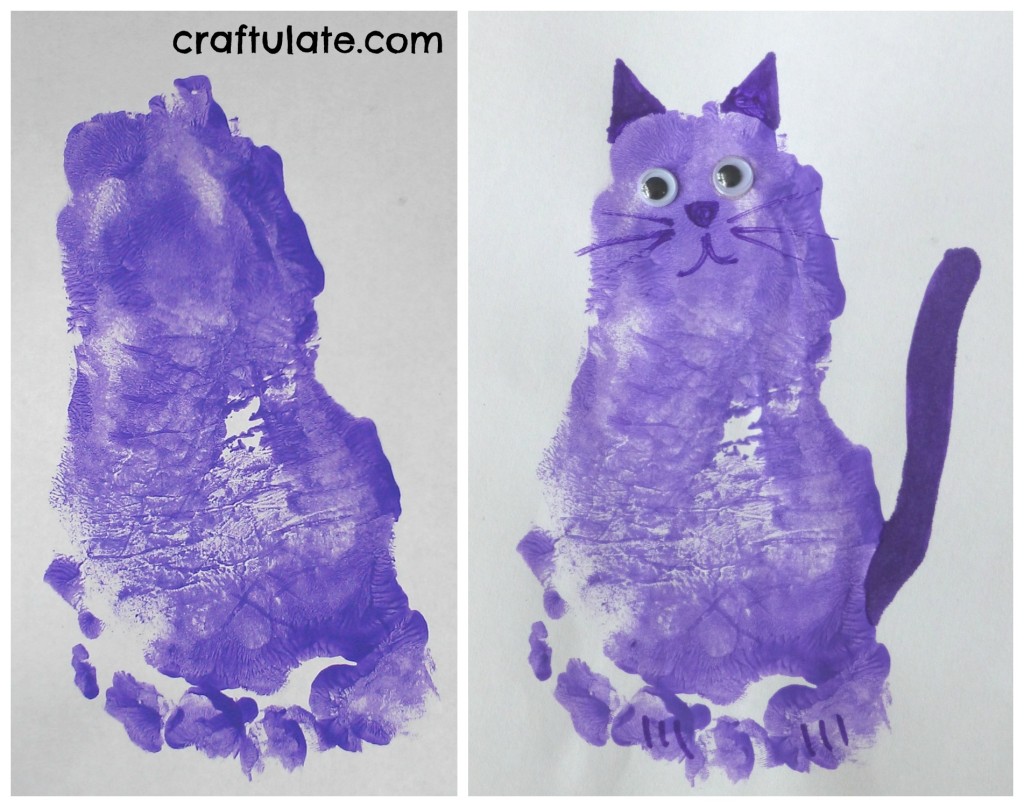 Purple Container of Purple Stuff
I put together a container for F filled with interesting purple items. I thought that it would be pretty hard to find enough purple items but I managed!