This sandpaper and felt shape match game is perfect for toddlers!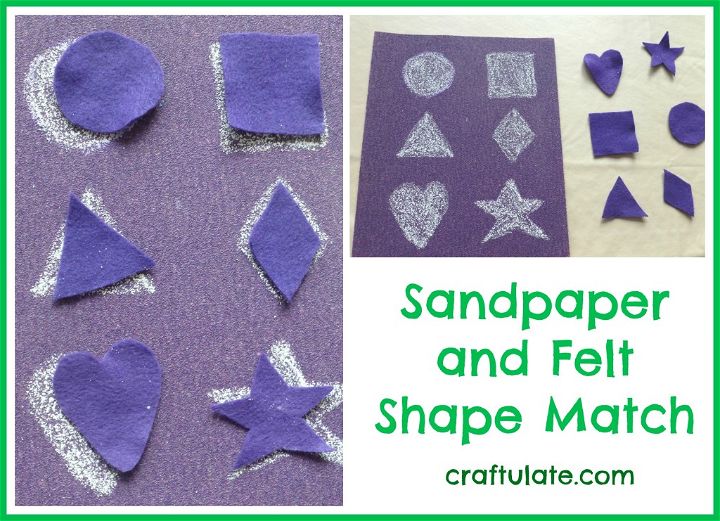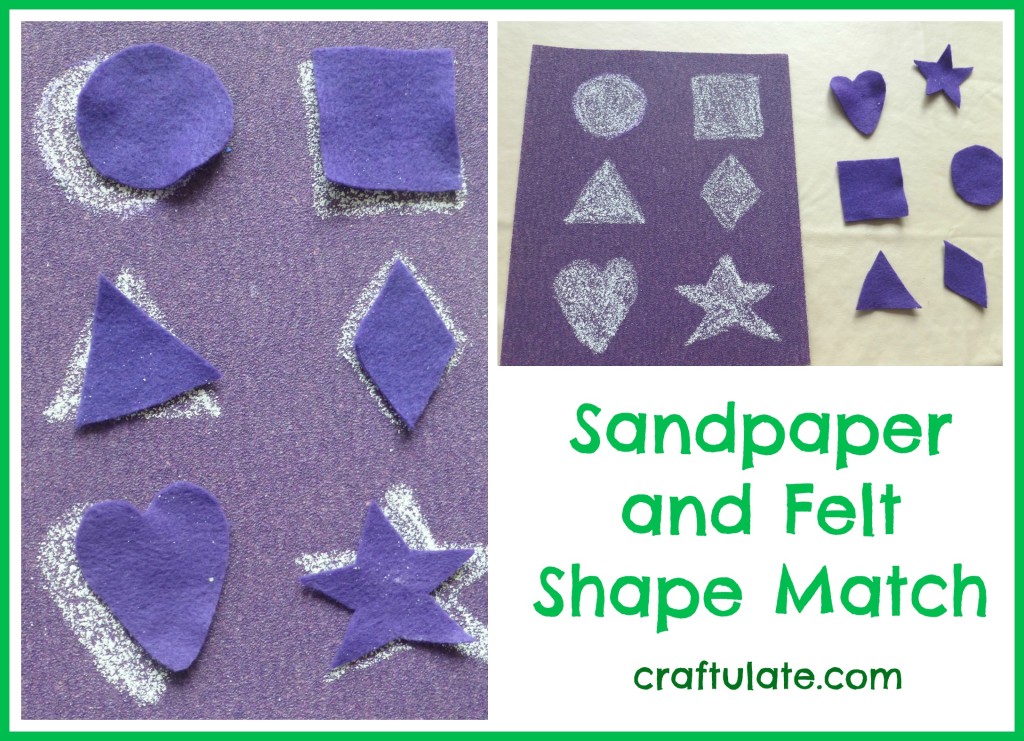 The following post contains affiliate links, which means that at no extra cost to you I can make a tiny bit of money to help support this blog. Thank you!
I was inspired by No Time for Flashcards to create this simple shape match board. Felt slightly sticks to sandpaper like a kind of weak velcro. Sandpaper was a new texture for F so this activity was a good mix of sensory and education.
I cut six shapes out of felt, then placed them on the sandpaper and drew around them with crayon. My sandpaper was purple so I used white crayon. Better not to use markers as it will probably ruin them! Then I filled in the shapes on the sandpaper.
I gave the board and felt to F and he immediately found the felt circle and matched it up.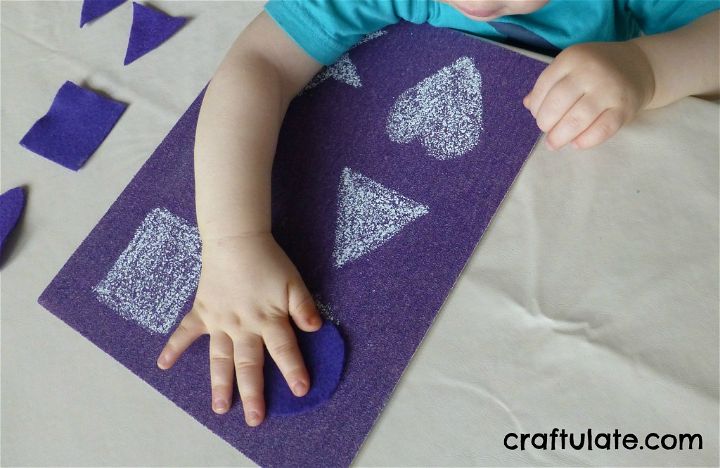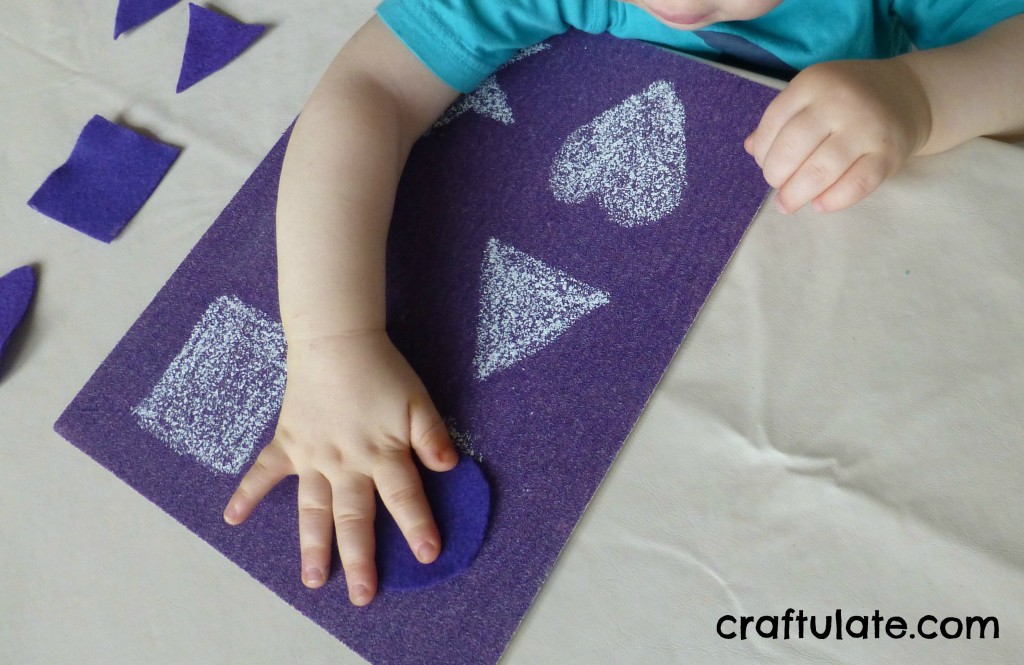 He then proceeded to match up the shapes, struggling slightly with the positioning of the diamond. He was also quite fascinated by the texture of the sandpaper.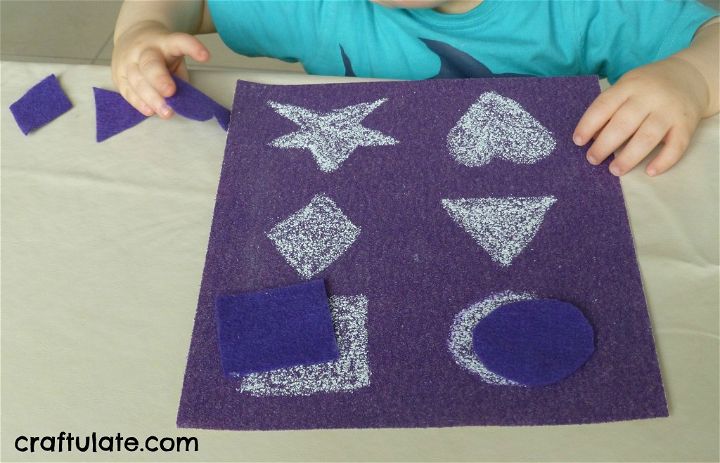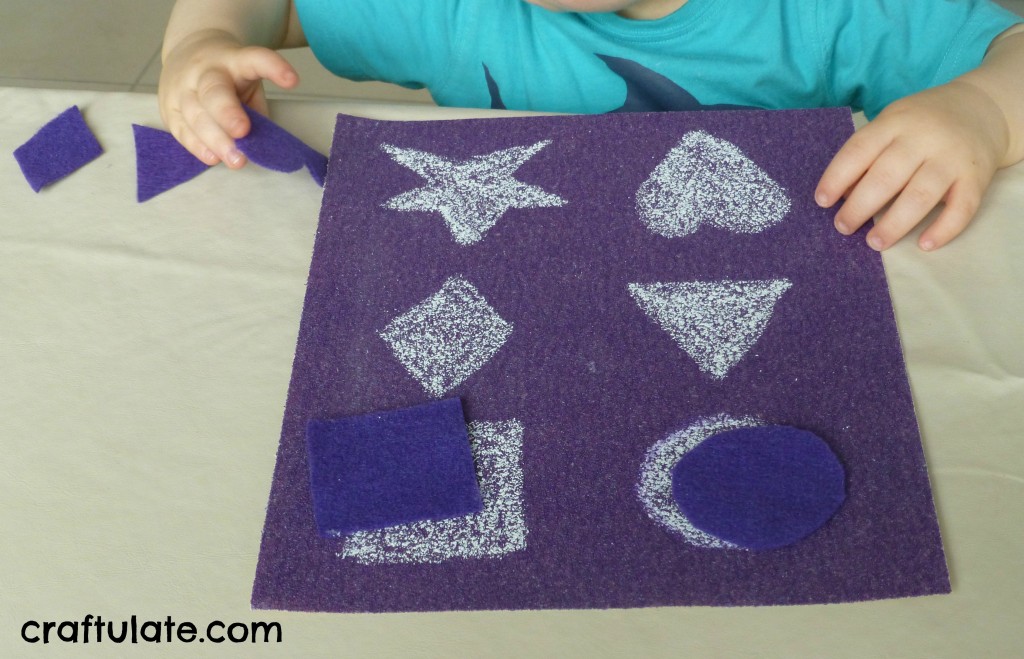 He then checked the positioning of a few of the shapes, and it was completed!
The shapes I chose happen to fit with a song that F plays on his toy laptop, so I sang this while we did this activity:
Clickety clack, tap tap tap
Pressing on the keys
Seeing shapes, all around
That look a lot like these:Circle, square, triangle,
Diamond, heart and star,
Look for shapes all around
See them near and far.
This activity was part of our Purple Crafts and Activities week.