Dish soap (washing-up liquid), water, food colouring and a food processor. Instant foam for a foamy sensory bin!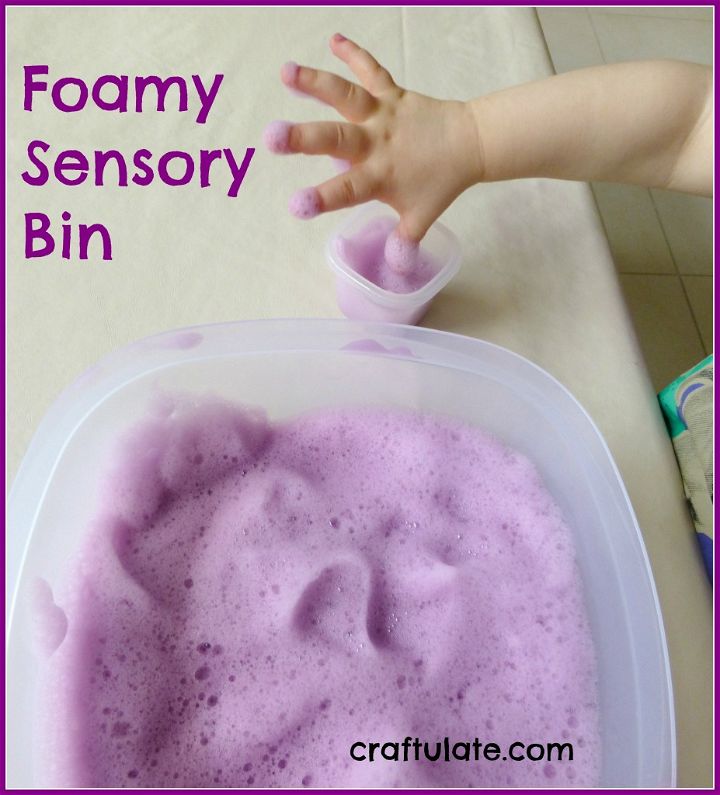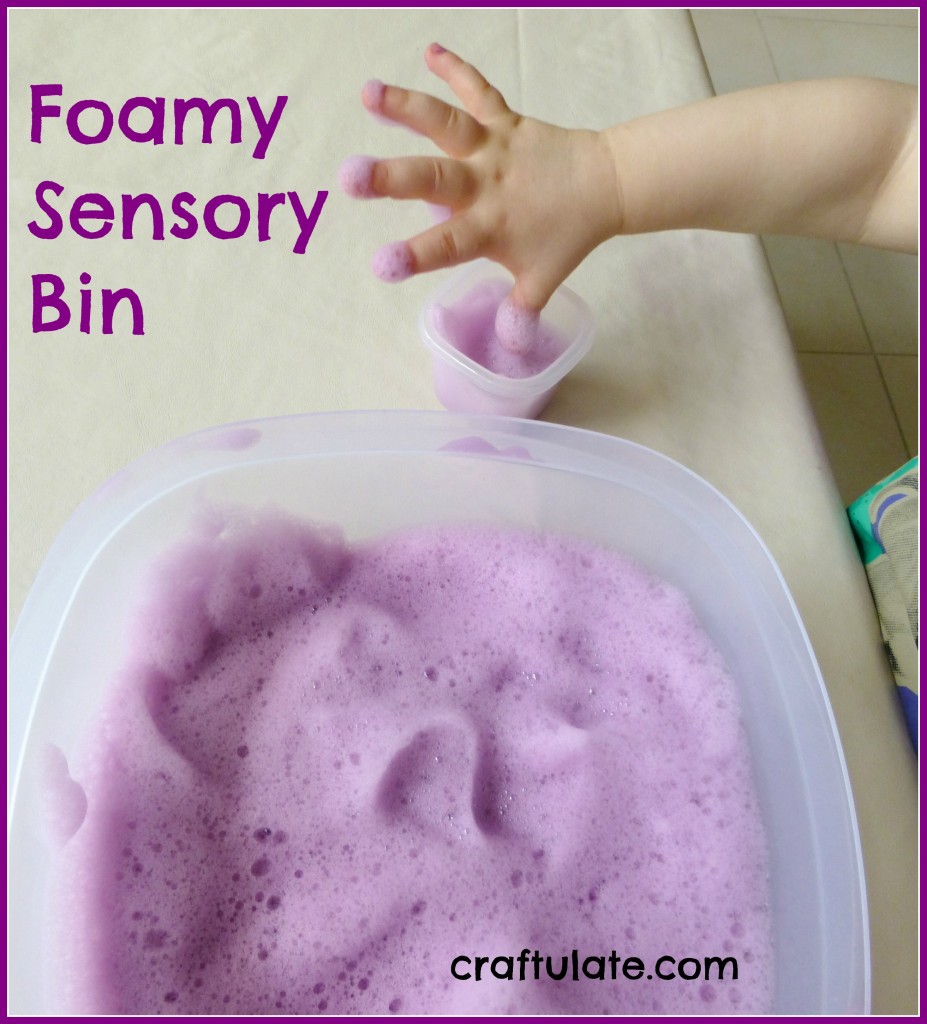 The following post contains affiliate links, which means that at no extra cost to you I can make a tiny bit of money to help support this blog. Thank you!
In a food processor I added a little water – perhaps ¼ cup or so, a squirt (technical term) of dish soap, and some drops of purple food colouring. I whizzed it up until it had a "firm" texture – sort of like whipping cream to stiff peaks.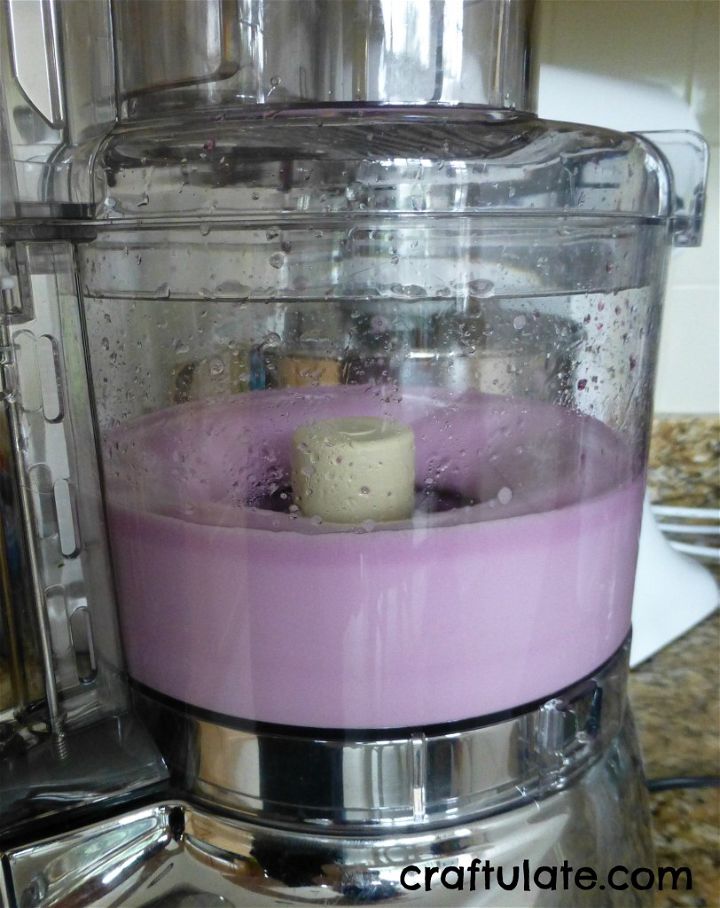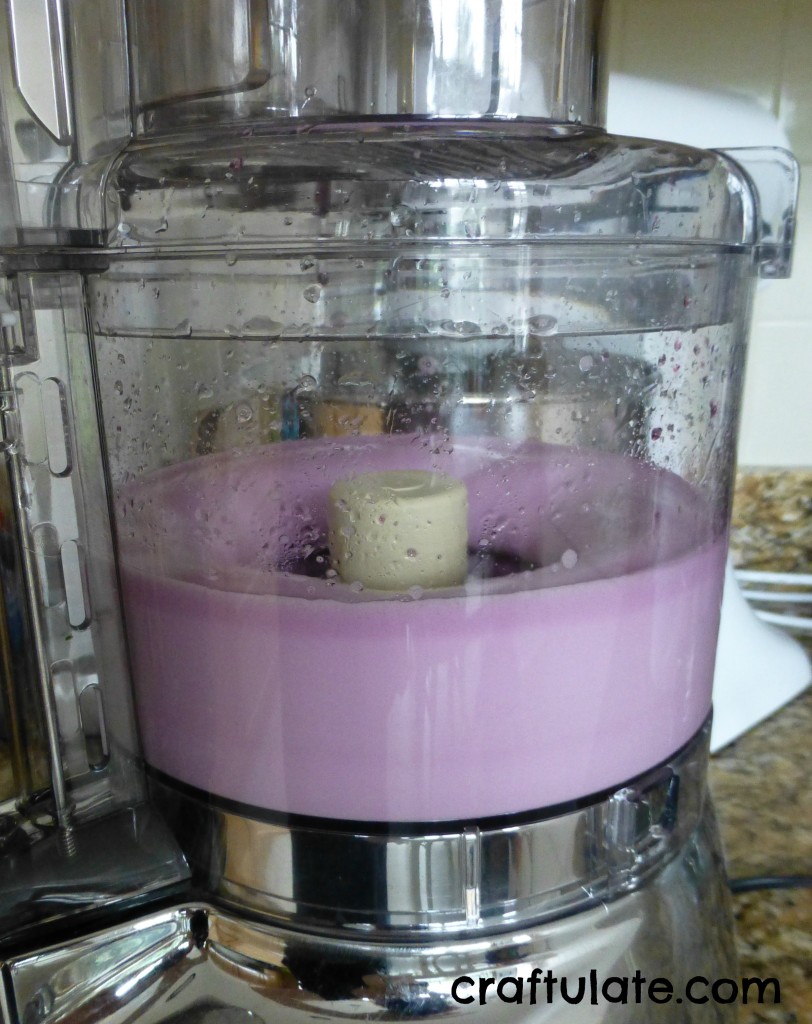 Then I put it in a container for F with a spoon, whisk and little dish.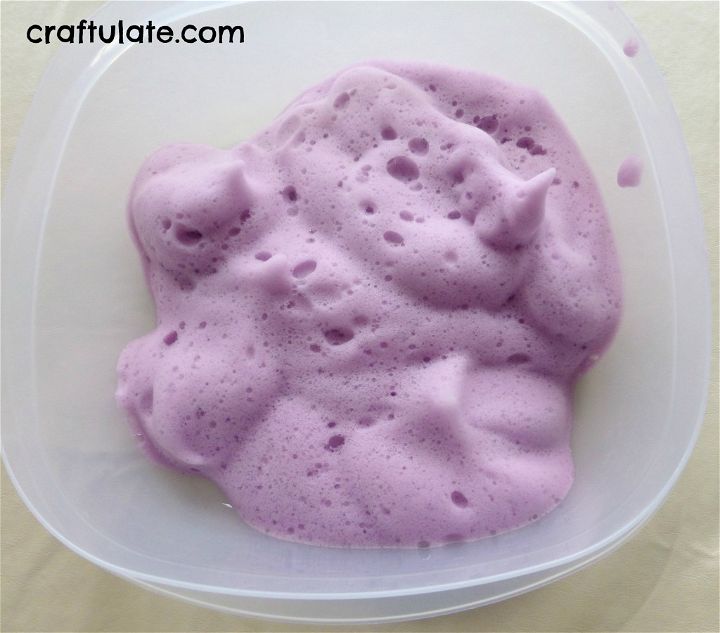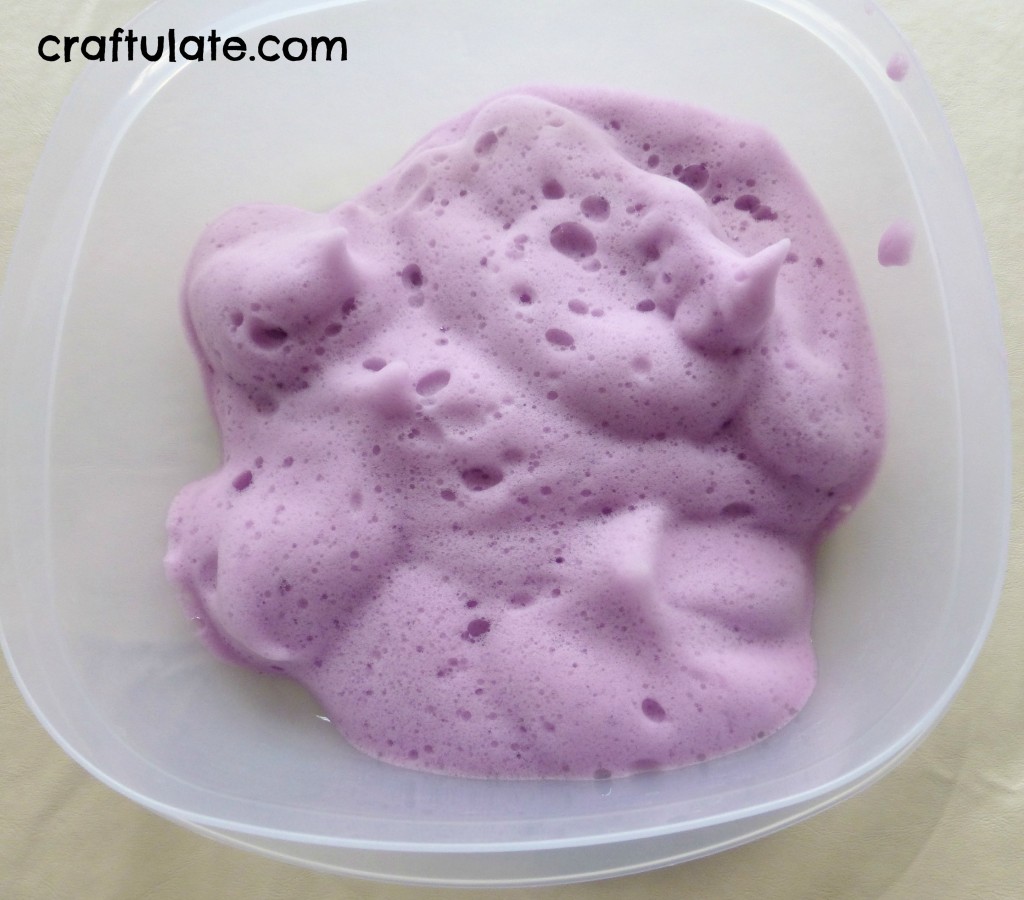 He happily stirred the foam around with the spoon and whisk for some time, transferring it into the dish.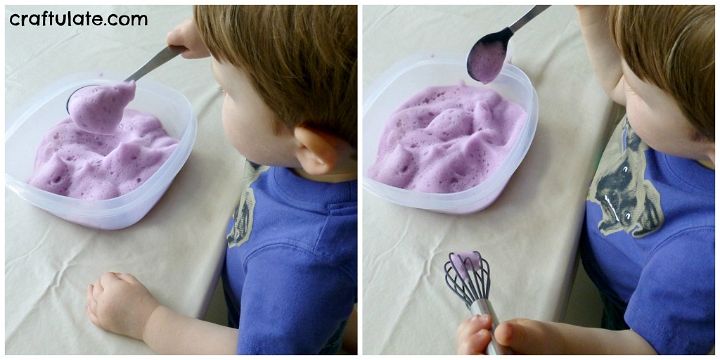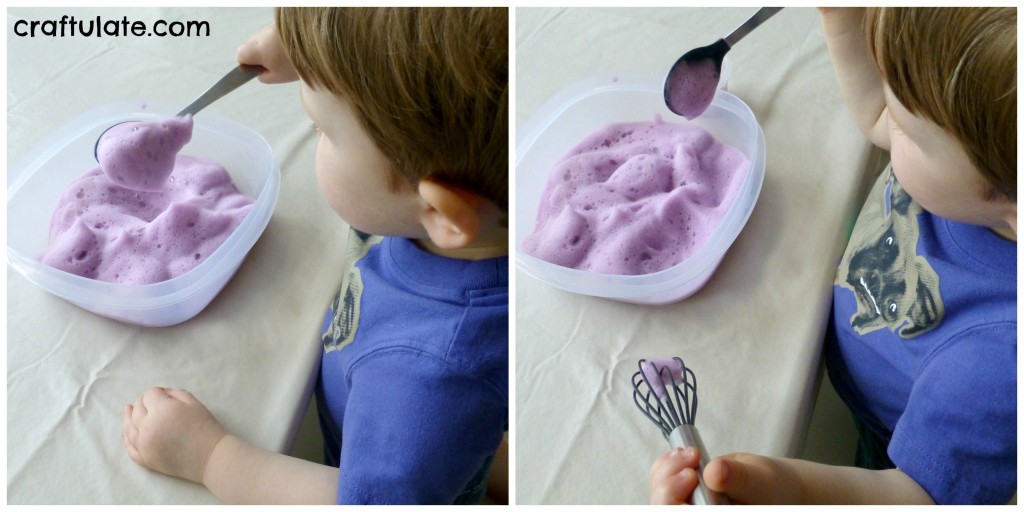 More scooping and whisking…



After a while he was brave enough to poke his finger into it, then his whole hand.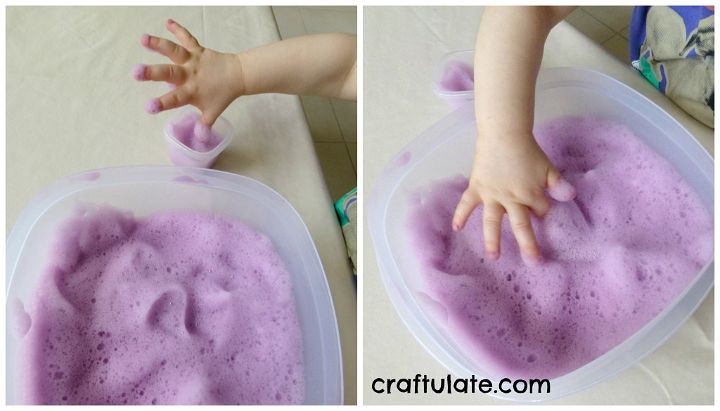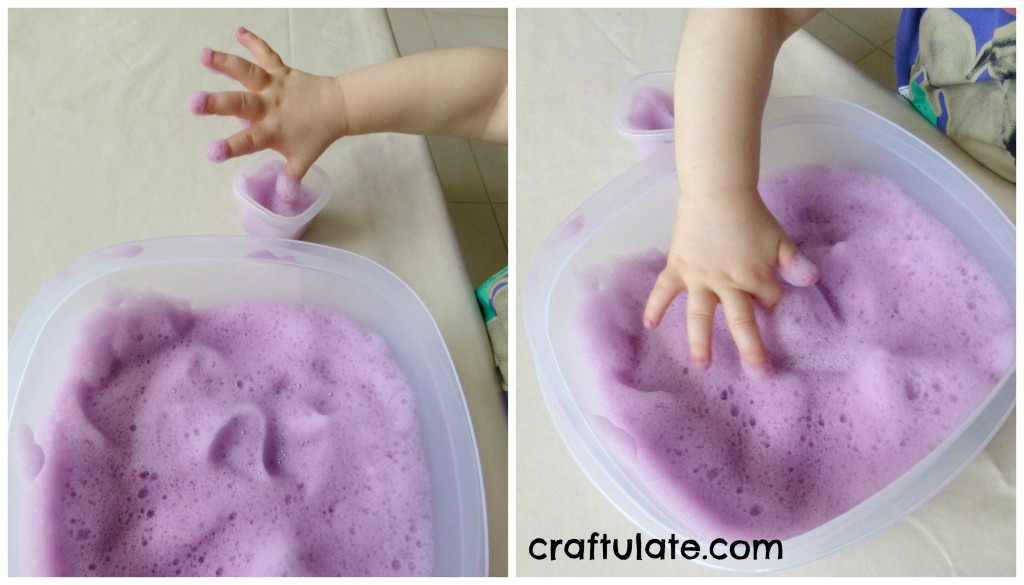 He played some more and then went off to get a cup. He spooned the foam into it and then tried to pour it out. He really got into it!
Note: I wanted this foam to be a bright purple colour – but the dye transfers really easily, so make sure you do this activity where it won't stain anything. F and I both had pinky-purple fingers for the rest of the day! Nothing else was harmed, probably because F was being quite cautious. However, when we do this again I think we'll take it outside!
This activity is part of our Purple Crafts and Activities week.