Grass is all around us. So why not celebrate it with these great summery grass crafts?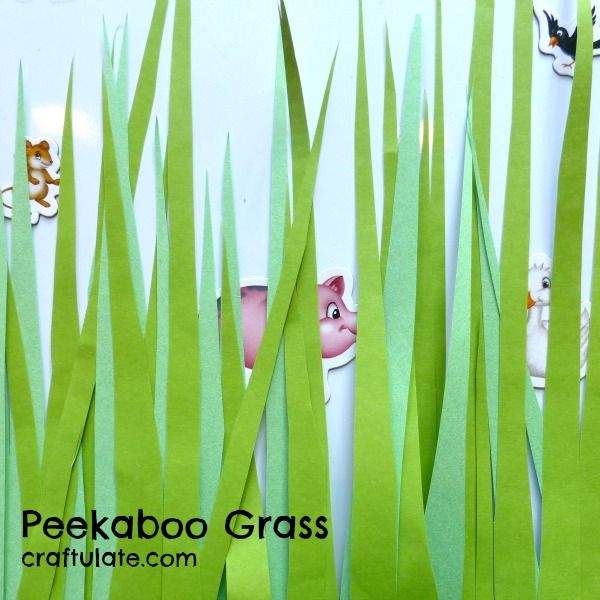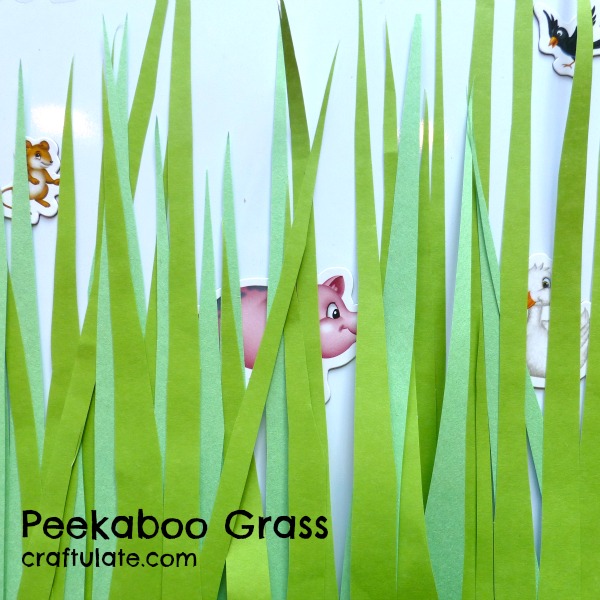 This post contains affiliate links, which means that at no extra cost to you I can make a tiny bit of money to help support this blog. Thank you!
These would be perfect activities to tie in with the book In the Tall Tall Grass.
Peekaboo Grass
I used two types of green paper and made loads of scissor cuts to resemble grass. This would be great scissor practice for older kids! I kept all the pieces that I cut out as individual blades of grass. I glued all the paper grass to a length of card, building them up in layers.
I glued a few pieces of magnetic tape to the back of the card so that it could stick to a magnetic surface (presentation board, dishwasher, fridge etc).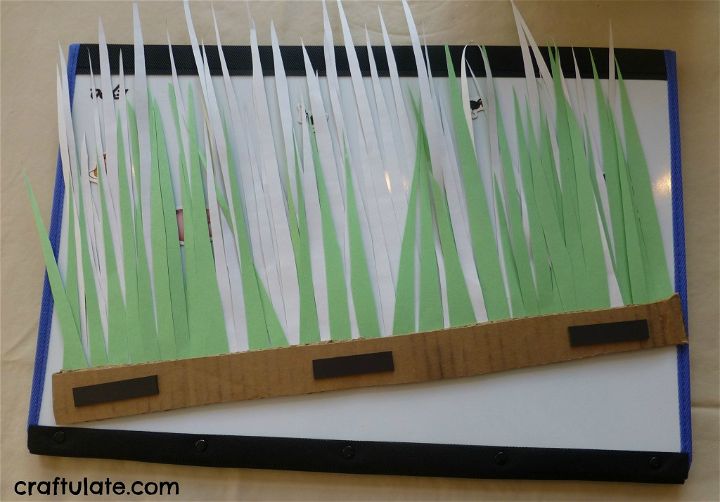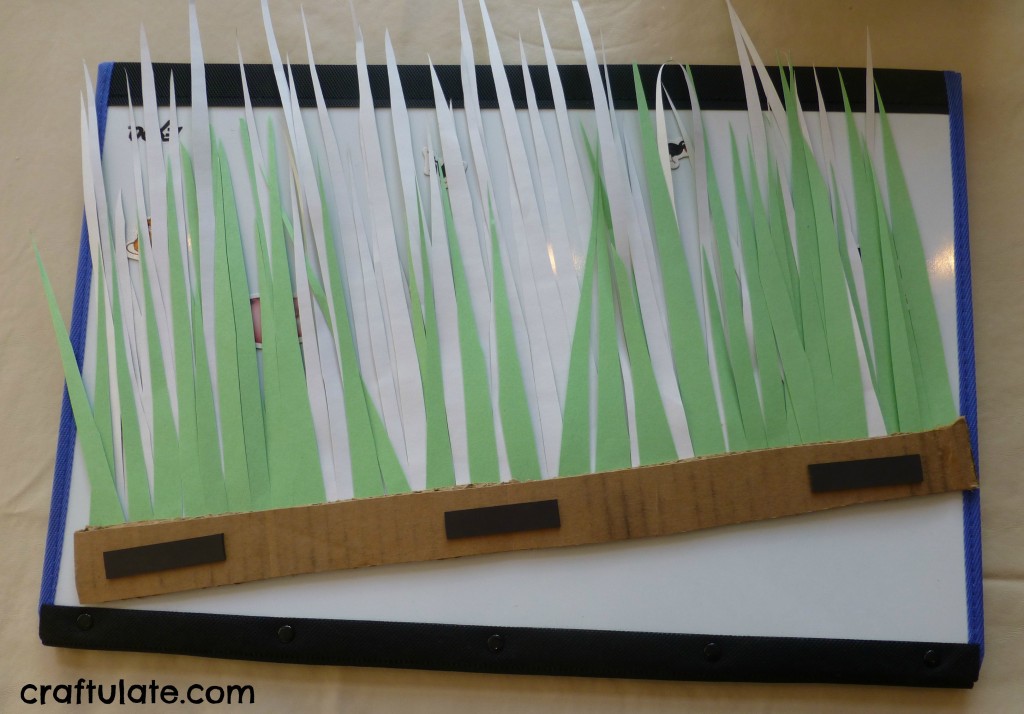 Then I hid various farm animals behind the grass for F to find and identify. Safari animals would also be great for this.
Another day I hid some magnetic fabric alphabet letters behind the grass using the vertical surface of the dishwasher. The grass made from construction paper held up to this much better – the thinner paper rolled down.
But we also used the letters and grass on the magnetic board with the grass the other way up.
While we were in a grass mood – we also made this Grass and Leaf Collage!
On a walk to the park we collected some grass and leaves. Back at home we made a lovely fresh green collage using Contact paper.
I taped the collage to the window as a suncatcher but couldn't quite capture the bright green colours, so it has come out more like a nature silhouette.
These activities were part of our Green Crafts and Activities week.