This is the fifth in my series about Learning Colours, based on the animals in the book Brown Bear, Brown Bear What Do You See? For more information on the series, please see here.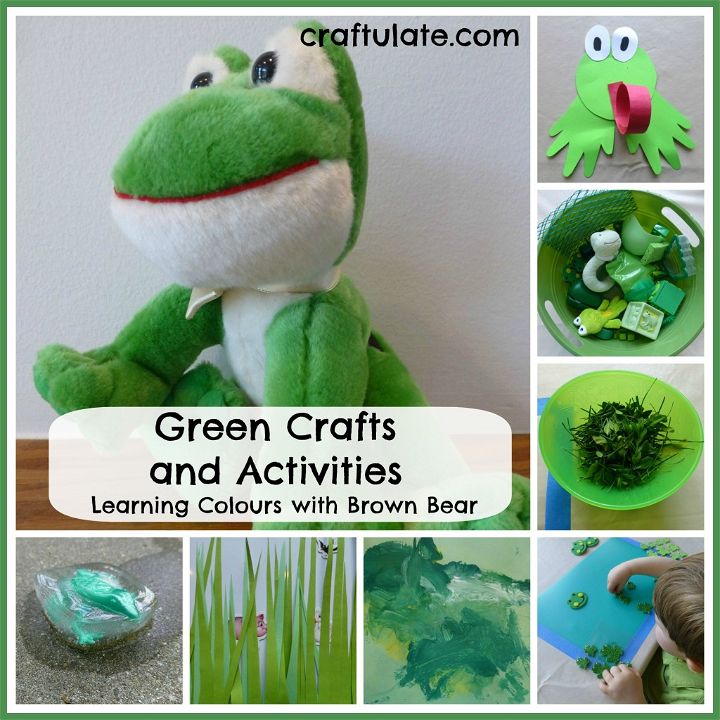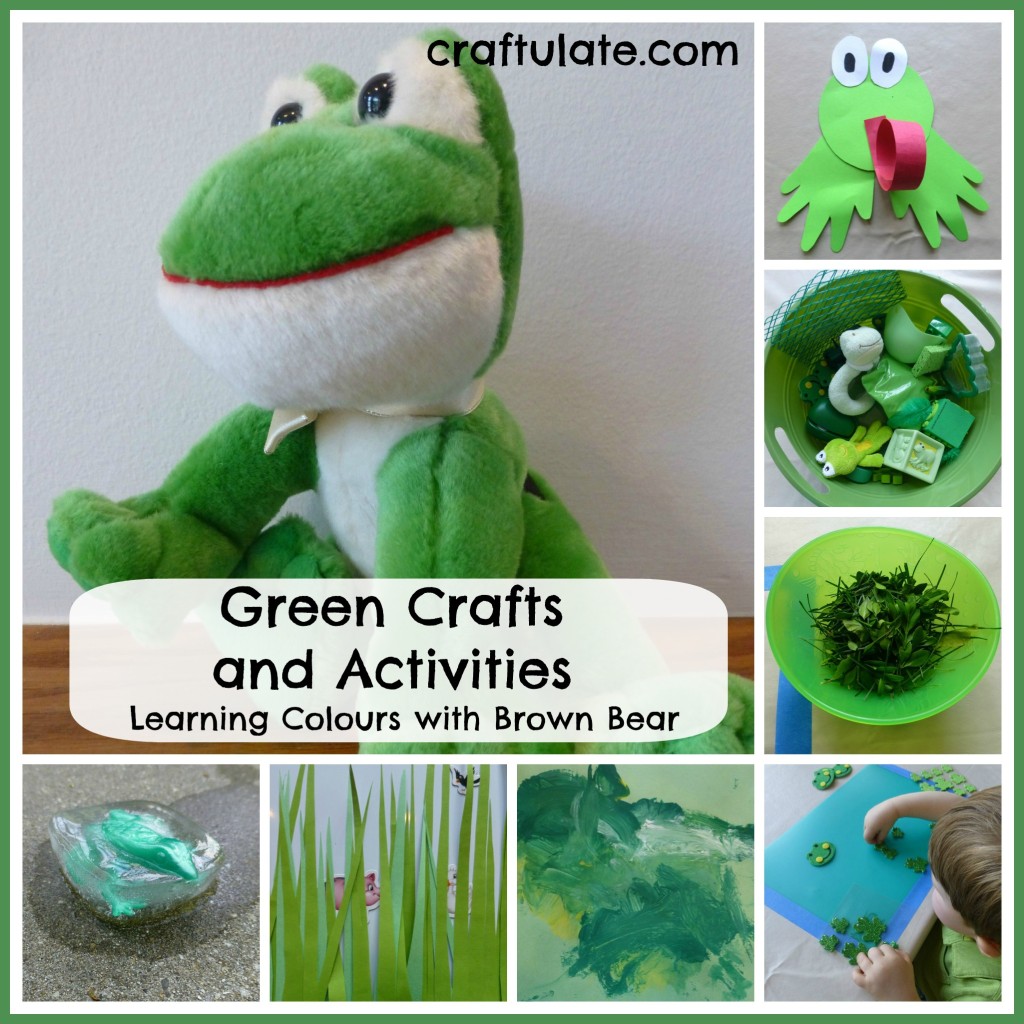 The following post contains affiliate links, which means that at no extra cost to you I can make a tiny bit of money to help support this blog. Thank you!
This week we focused on the green frog, and also on other green crafts.
Drawing and Painting with Green
Instead of our usual blank canvas for the weekly crayon and pencil drawing, F "coloured-in" a cute picture of a frog.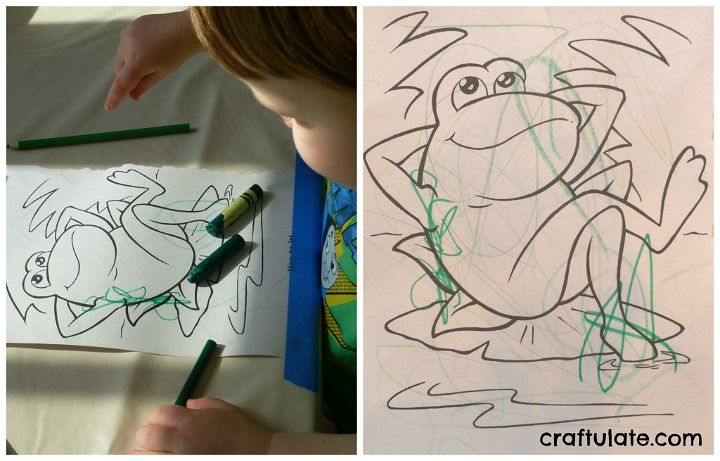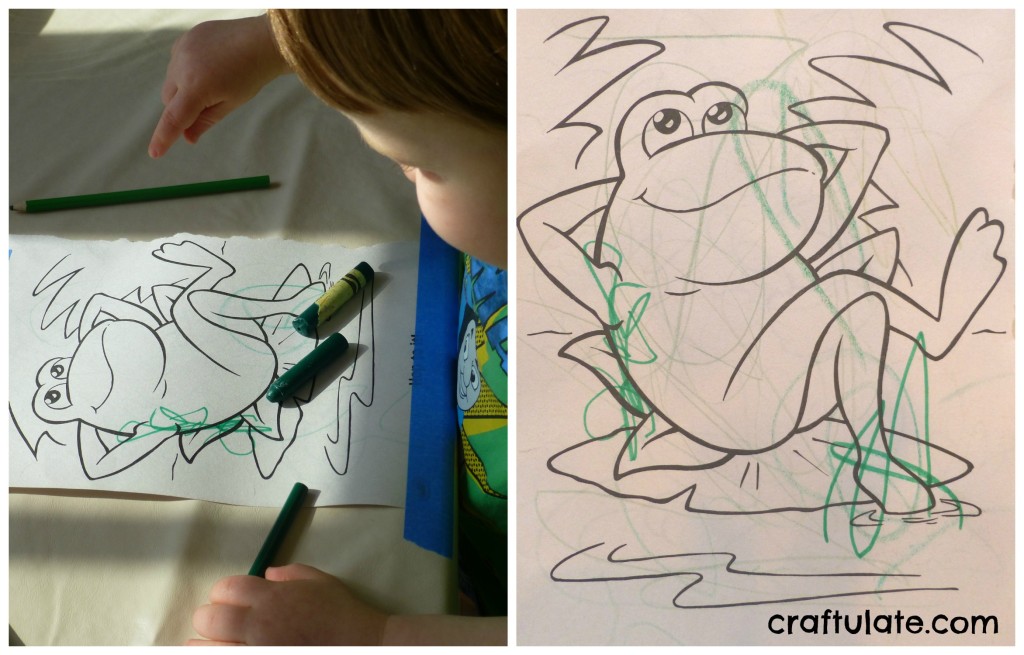 We also did some green painting on green construction paper, adding a little white and yellow paint for variety.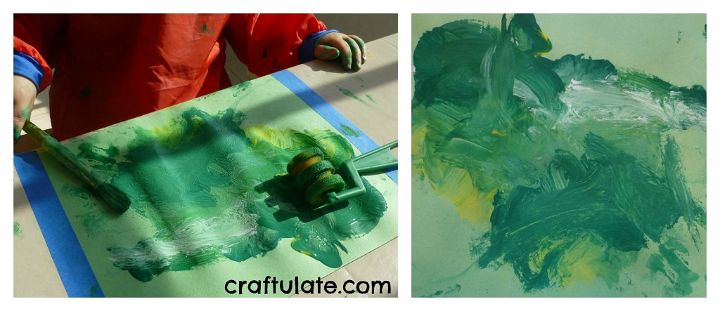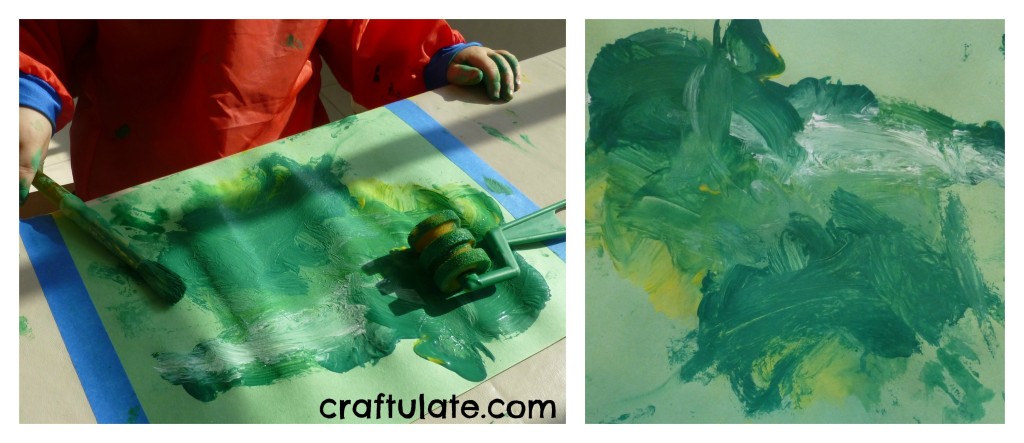 Peekaboo Grass (and a fresh grass collage)
Lots of animals hide in the grass – see here for our magnetic grass game! We also made a collage from fresh grass.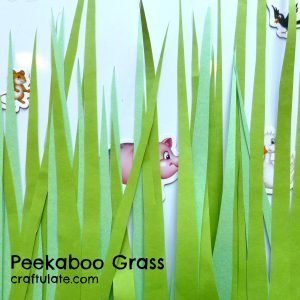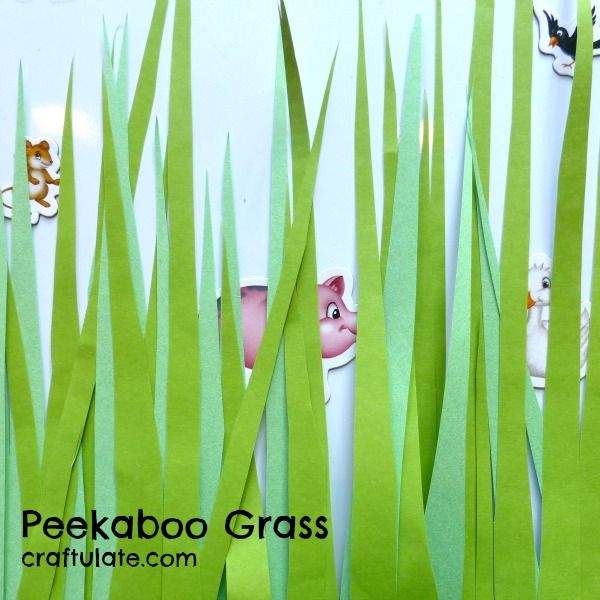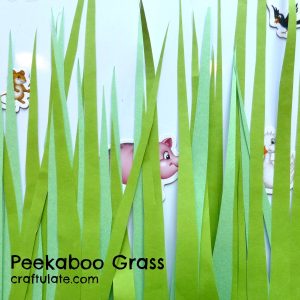 Handprint Frog
Using the handprint template I made for the lobster craft a few weeks ago, I cut out two handprints plus a circle from green cardstock. Then I cut two eyes from white card, and a long tongue from pink construction paper. I curled the tongue around a pencil and added glue dots to the body parts.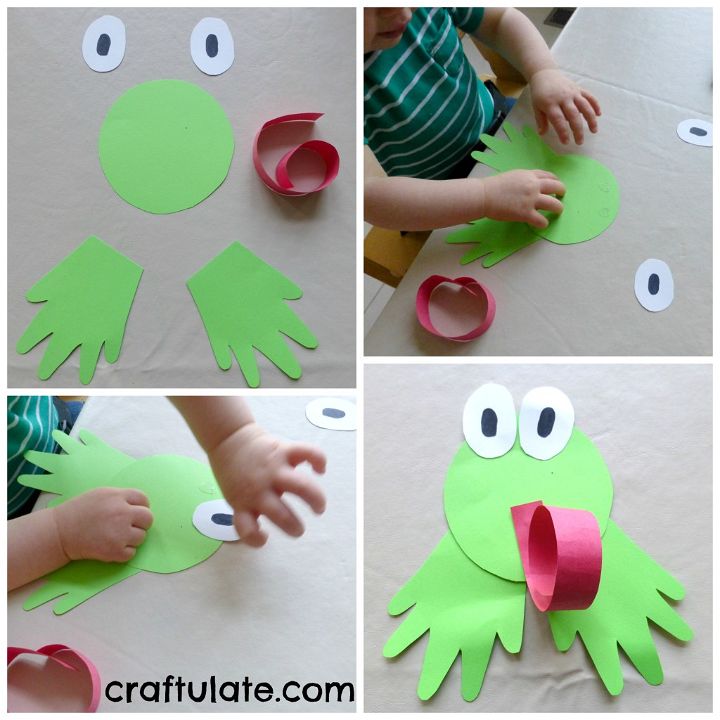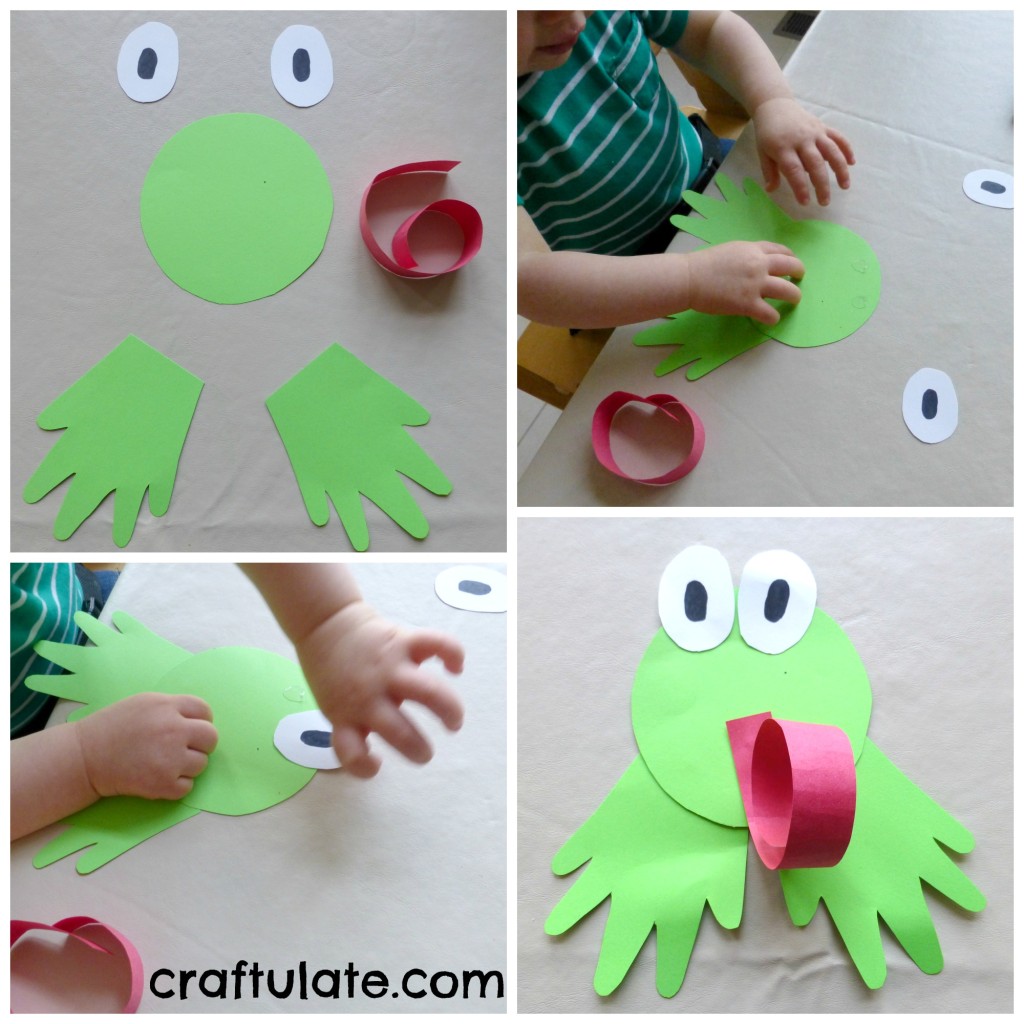 Frog Cubes
What do you get if you freeze little toy frogs in ice cube trays? Frog Cubes! Find out why we did this here.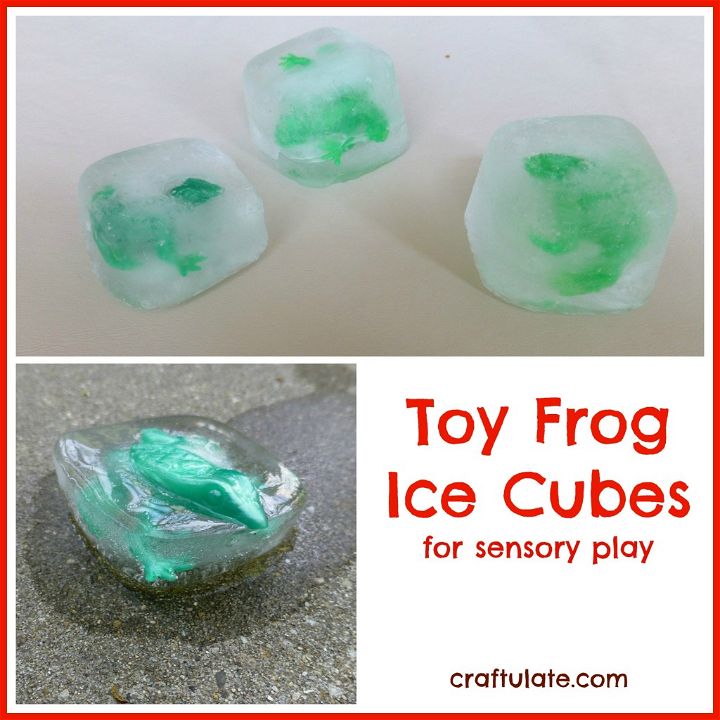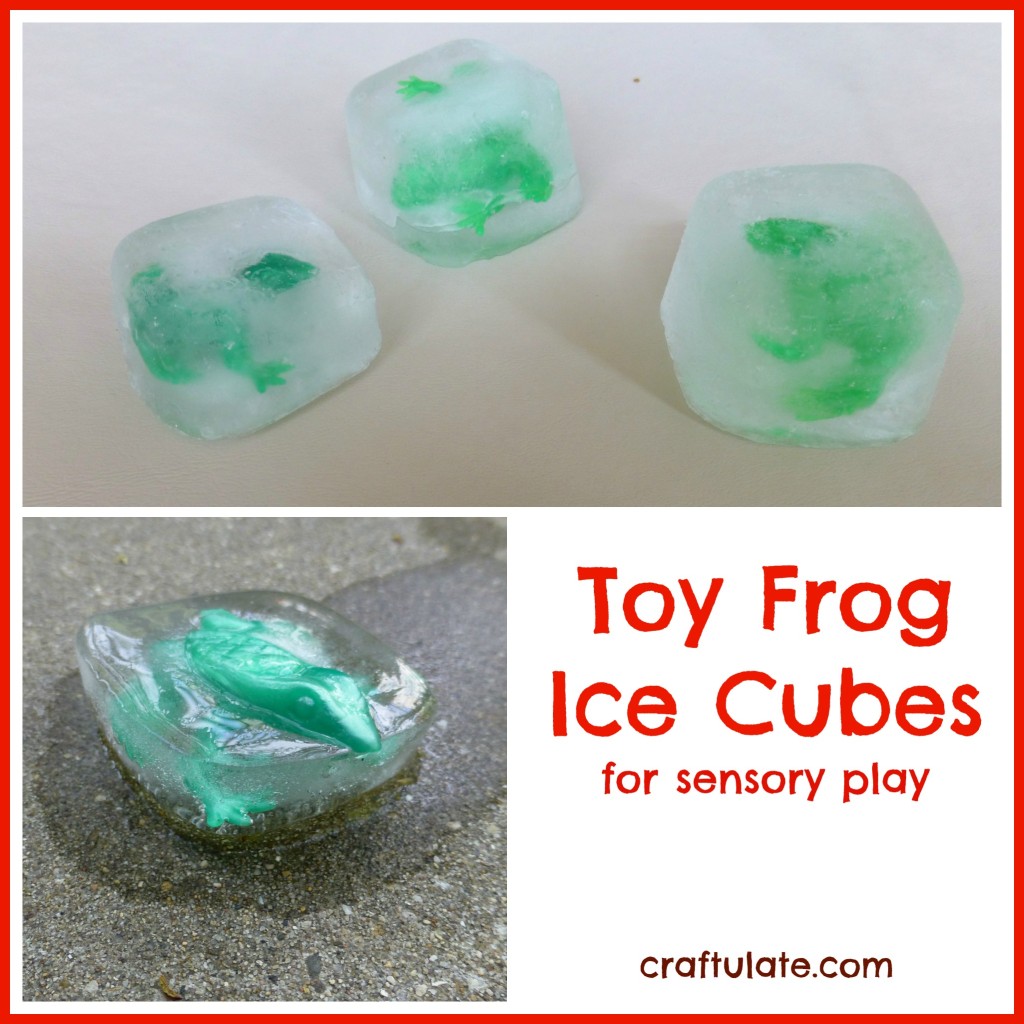 Sticker Collage
We made a green frog sticker collage! I taped a green plastic chopping board as the base for the collage, because this meant that F could reposition the stickers easily.



Green Container of Green Stuff
I put together a container for F filled with a variety of green items.