These paper punch snowflakes are a wonderful winter craft for kids!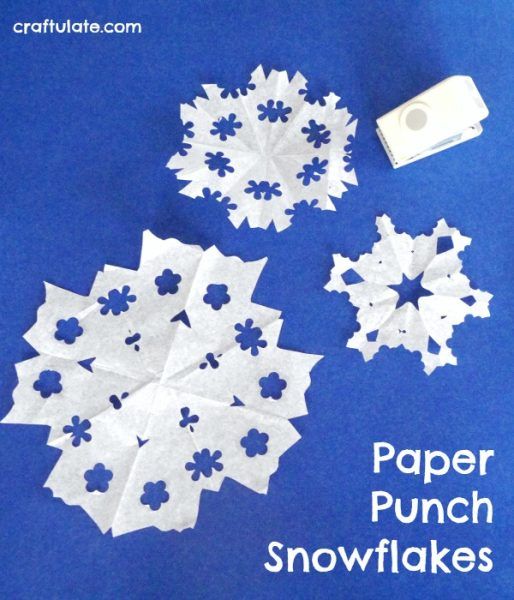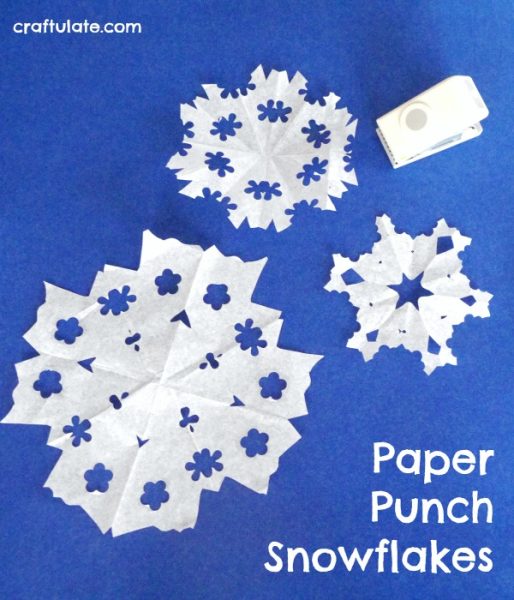 The following post contains affiliate links, which means that at no extra cost to you I can make a tiny bit of money to help support this blog. Thank you!
We've made so many snowflake crafts over the years, including cards for toddlers to make, cupcake liner snowflakes, mess free snowflake art, tissue paper snowflake art – and more! It feels like a real winter ritual to pull out the snowflake paper punches and make something!
This year I decided to try something different – making folded snowflakes from tissue paper, but using paper punches instead of scissors to make the designs. We folded up some squares of paper (you can find a printable PDF tutorial HERE) and set out some paper punches. We used a small ½" round punch, and two different small flower punches.
F had his cousin staying with us so the two of them happily got punching one morning. It was essential to use tissue paper otherwise the punches would not have gone through the folds of regular paper easily.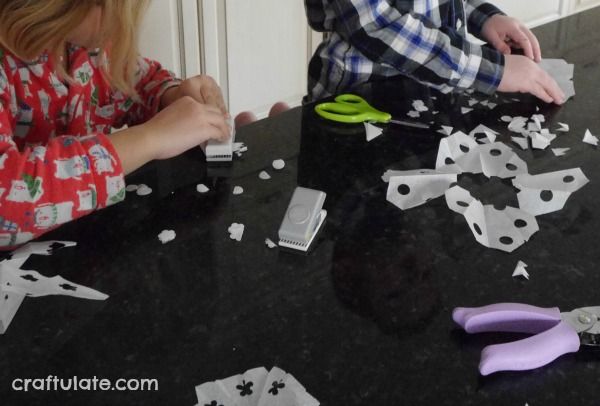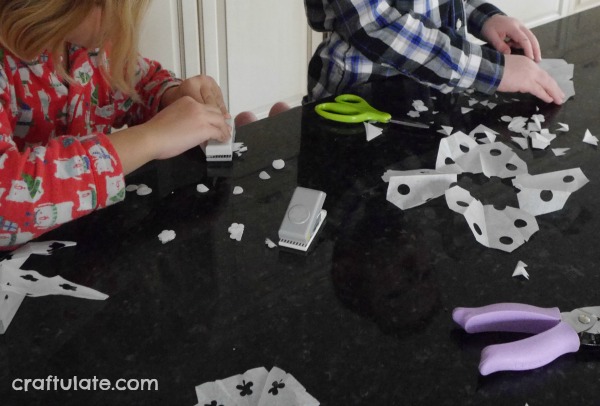 Then they opened up each one to reveal their punched design!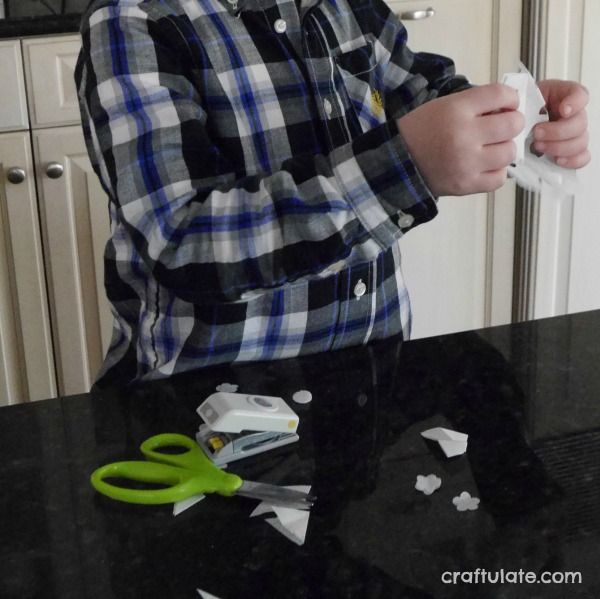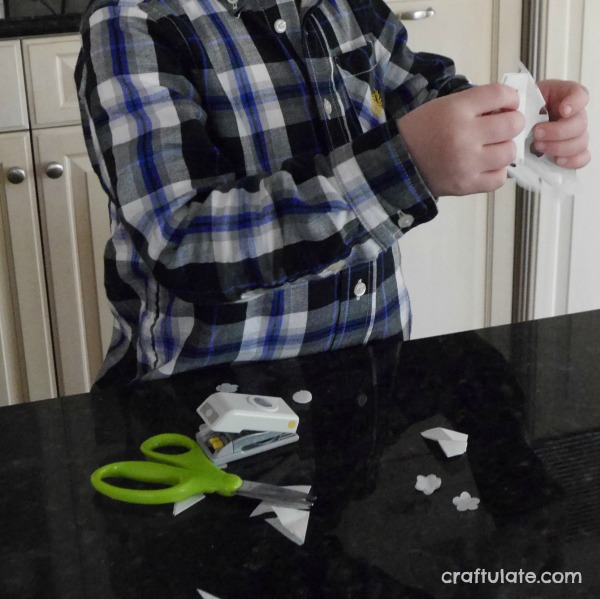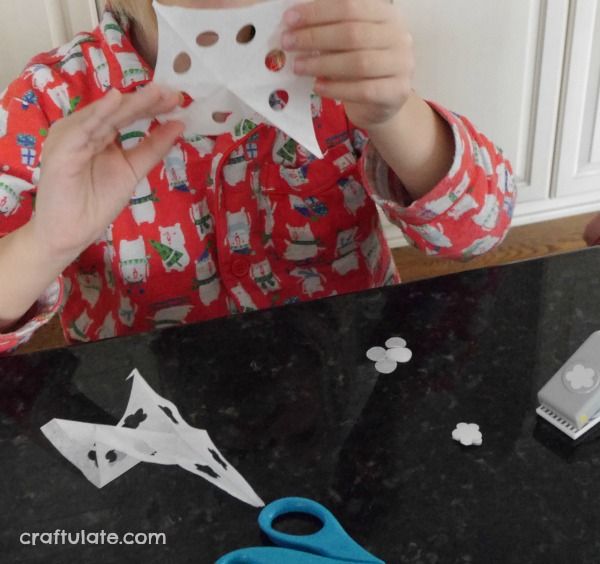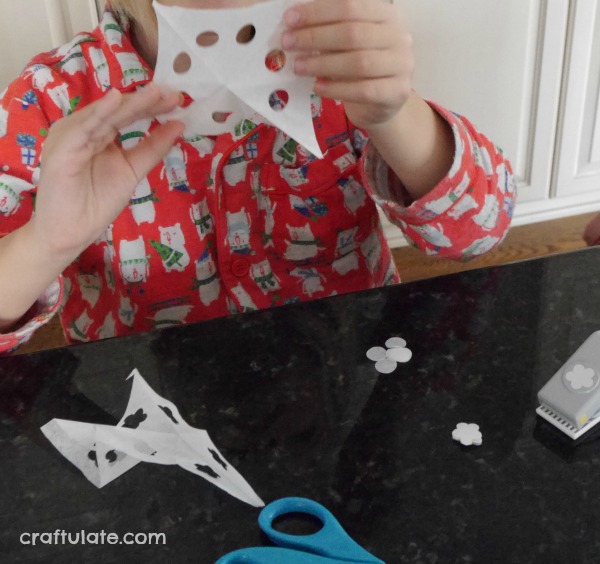 They used child-safe scissors too for different combinations, and made several designs each. They weren't all perfect, especially when my son decided that he was going to fold his own!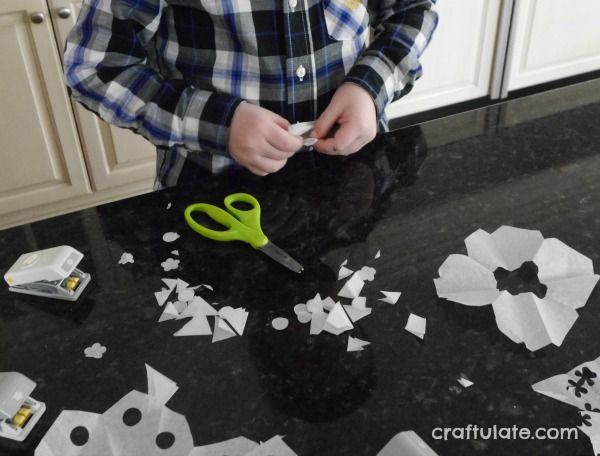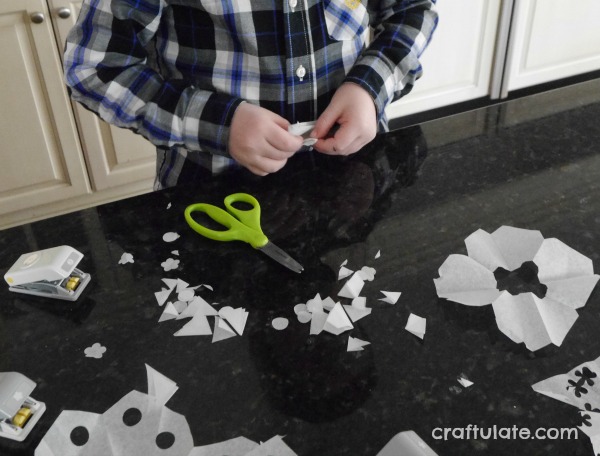 I do find that children are really drawn to paper punches, and it was a lovely calm activity to do one winter's morning. Here are some of the best of the snowflakes!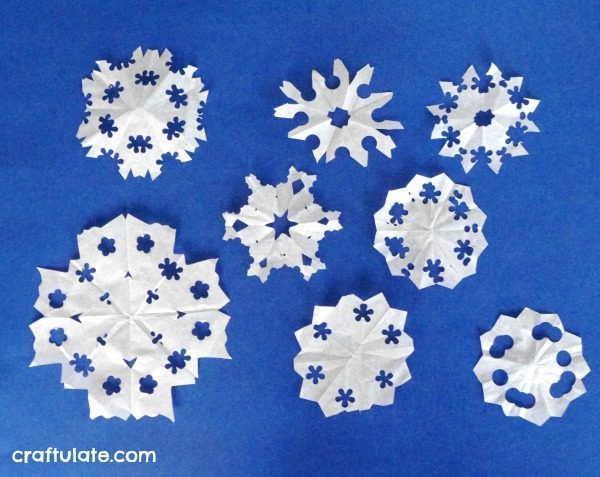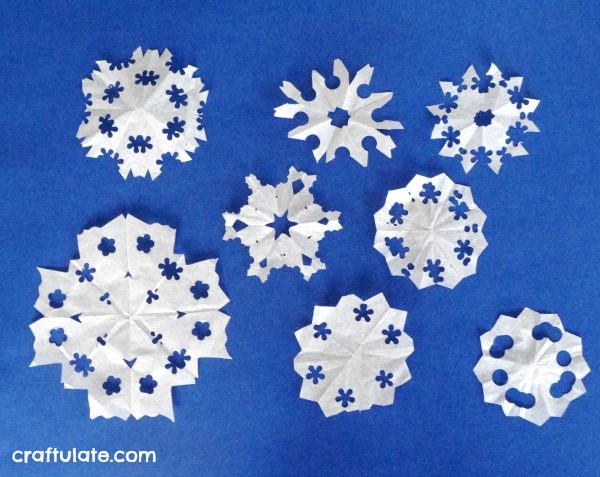 [bctt tweet="Paper Punch Snowflakes – a winter craft for kids to make #kidscrafts #craftsforkids" username="craftulate"]