No glue or paint is needed for this snowflake art – it is mess free!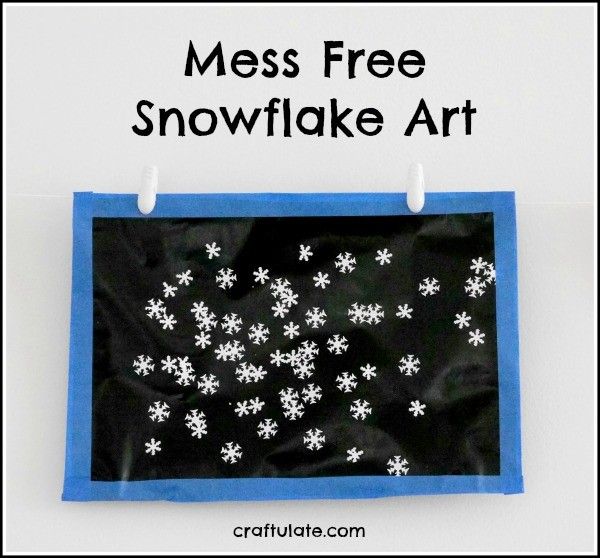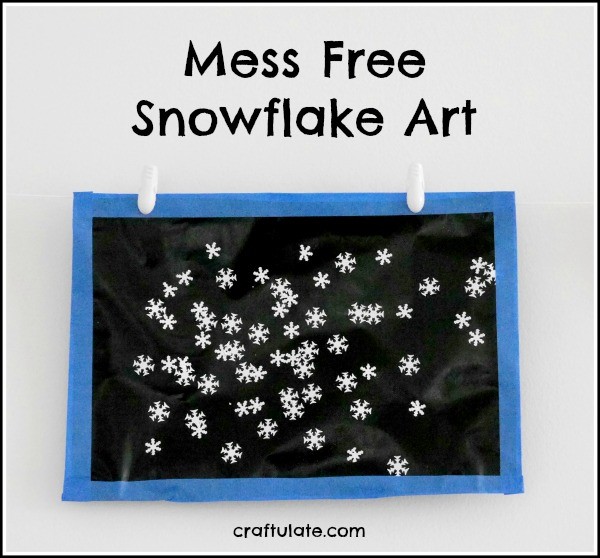 The following post contains affiliate links, which means that at no extra cost to you I can make a tiny bit of money to help support this blog. Thank you!
To make this artwork we used:
white paper
snowflake-shaped paper punch (like this one)
tape
Start by showing your child how to make tiny snowflakes. It will work their fine motor skills to position the paper and push down on the punch. F loved doing this and grabbed the mini circle punch too – but we didn't use those in the final artwork! And yes, I do have two mini snowflake paper punches. 🙂 You might need to have some scissors handy too so that you can cut off the edges for easy punching.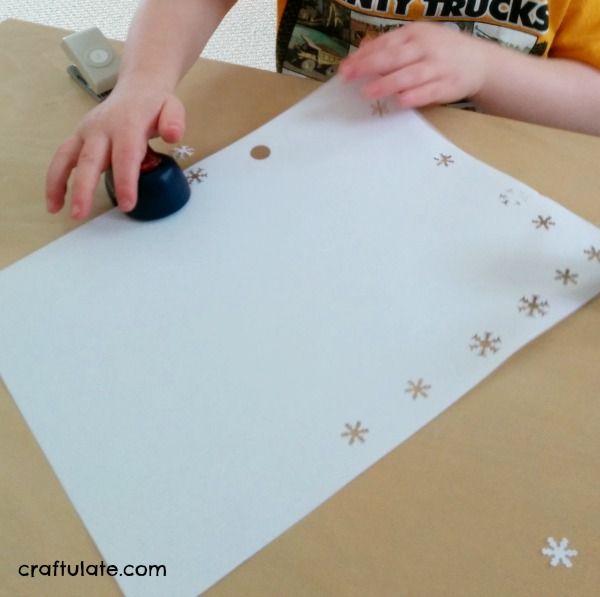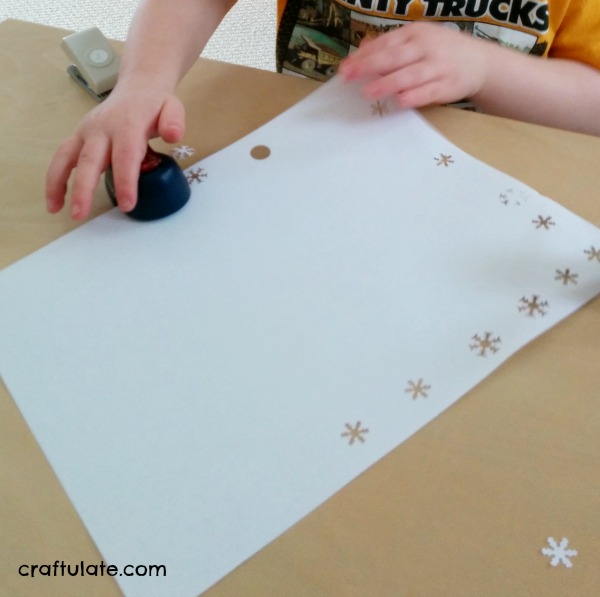 Once he had punched out loads of snowflakes, we moved into the kitchen where I had taped down a piece of black contact paper, sticky side up. F positioned the snowflakes carefully onto the sticky paper (no photos due to new-camera-fail, sorry!).
This was so easy to make! The only slightly tricky thing is what to do with it next – because the areas with no snowflakes will remain sticky. You could carefully cover it in clear contact paper, although I didn't attempt it as I *knew* I would get wrinkles! All F's artwork gets displayed in rotation on a "washing line", so I just put some tape all around the edges to stop the paper curling, and hung it up on the line. That way it is out of reach!
I love how the black background gives the artwork a lovely snow-at-night feel!