This paper plate heart suncatcher is a wonderful craft for kids to make for Valentine's Day!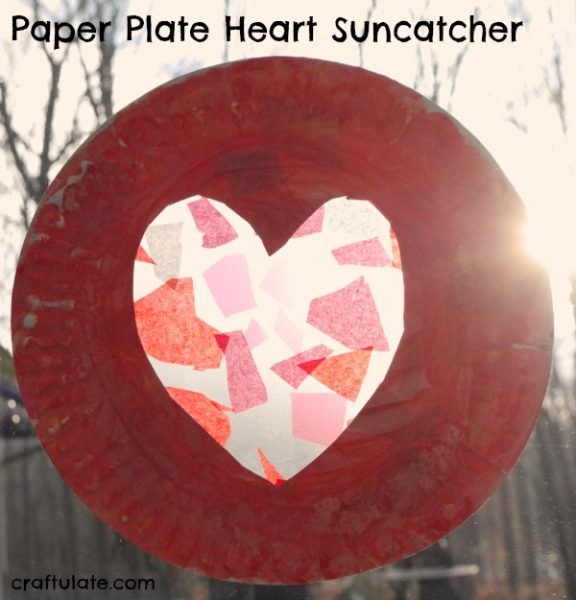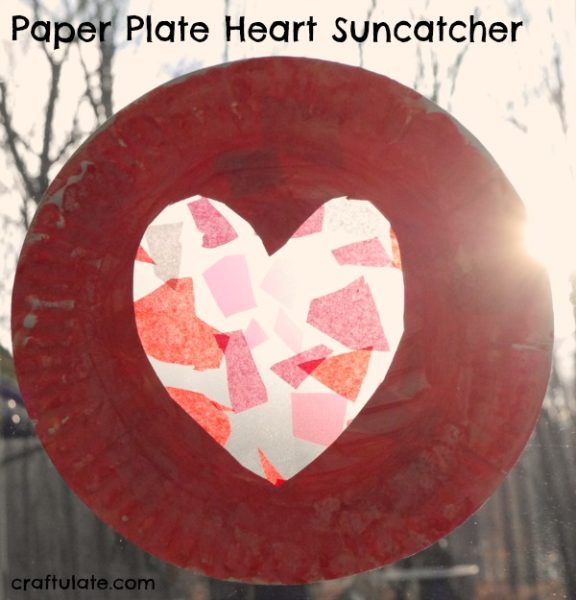 The following post contains affiliate links, which means that at no extra cost to you I can make a tiny bit of money to help support this blog. Thank you!
This adorable heart suncatcher is easy to make for kids of all ages! Here's the materials that you need:
Start by coloring the paper plates in red and/or pink. We used dot markers as they covered the plate fast and dried quickly.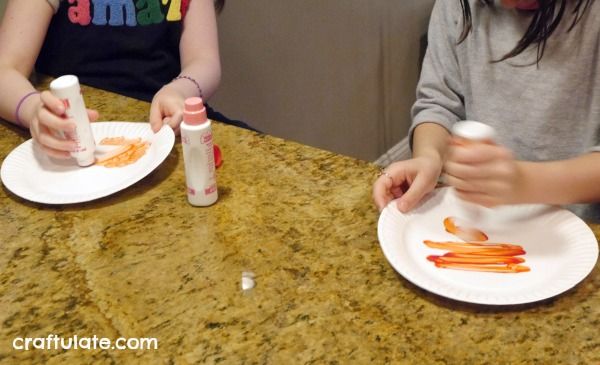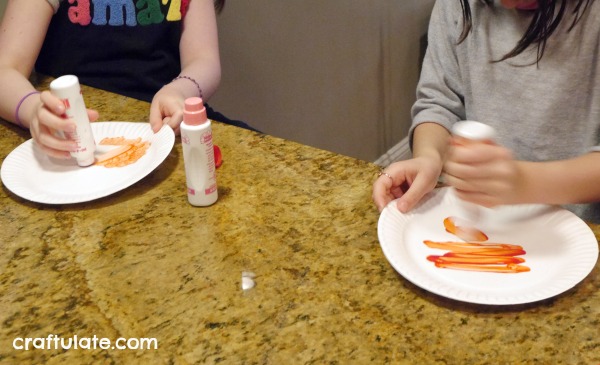 While the paint or ink is drying, make a collage using Contact paper and tissue paper (a technique we've used many times before – it is perfect for toddlers!). Cut a piece of Contact paper no larger than the plate, peel off the backing, and place it on the table sticky-side-up. Tape it into place to stop it shifting.
Ask your child to cut up the tissue paper into small pieces (or you can prepare this in advance for younger children). We actually had a piece of red cello sneak into the mix – which worked really well!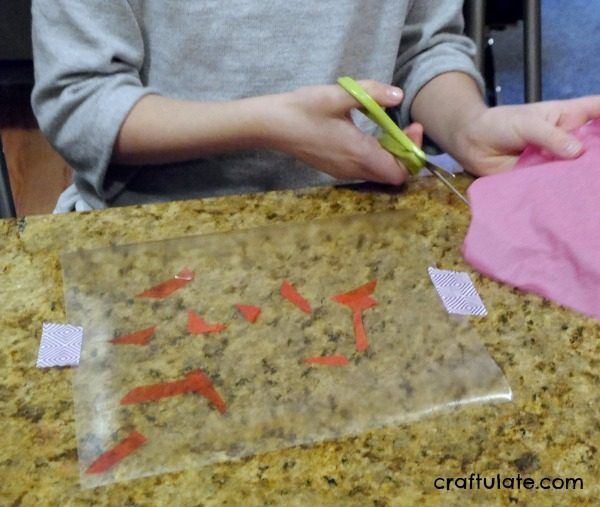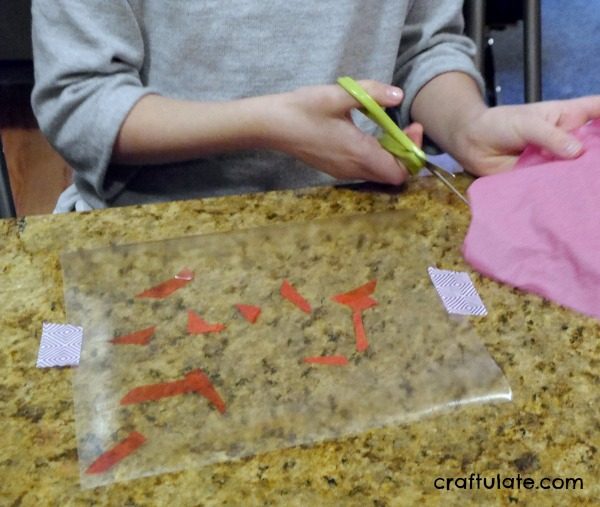 Scatter the tissue paper all over the sticky paper to form a collage.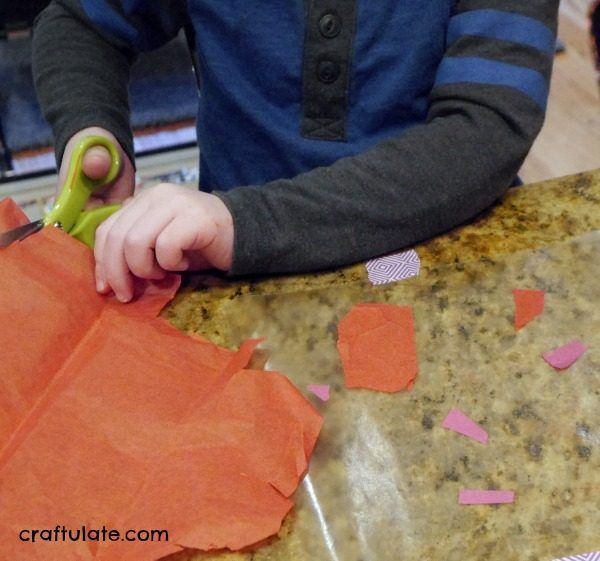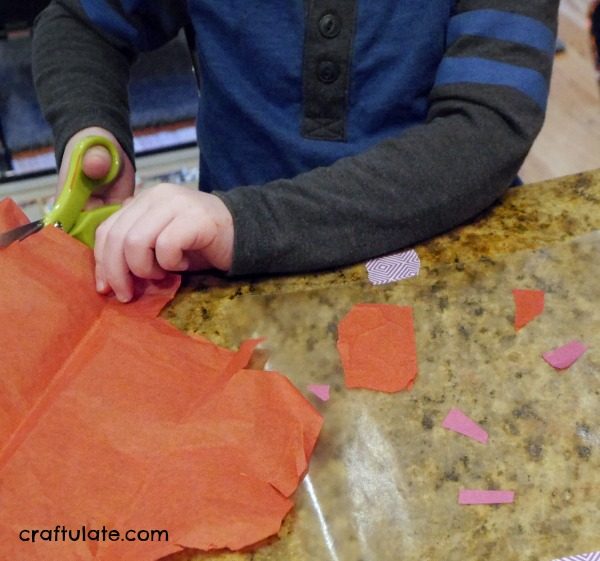 When the plate has dried, flip it over and ask your child to draw a large heart shape on the back. Then cut out the heart – you'll need to start them off by piercing the plate with the scissors in the center, but depending on their age they should be able to cut out the rest.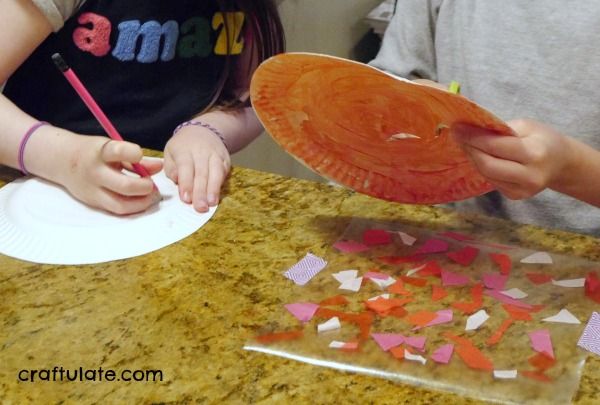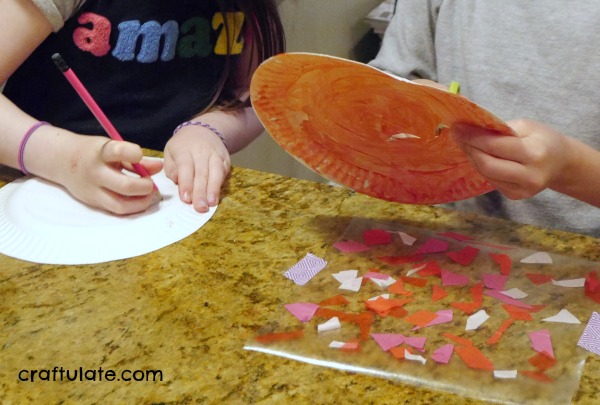 Place the collage sticky side down onto the back of the paper plate, covering the heart-shaped gap. Trim the edges and tape down to secure it.
Flip the plate back over and ta-da! A pretty heart suncatcher that is perfect for Valentine's Day!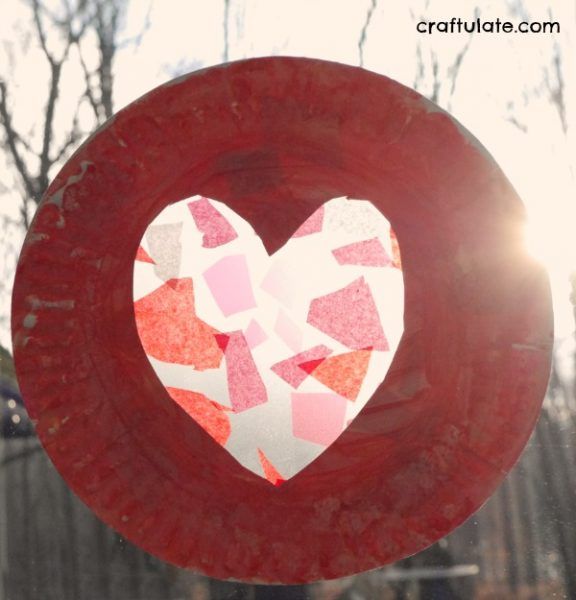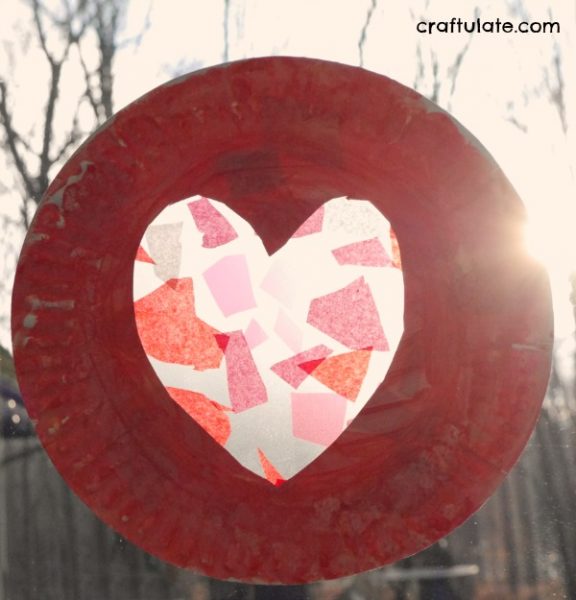 Place it up at the window to catch any winter sunshine!
[bctt tweet="Paper Plate Heart Suncatcher – a fun crafts for kids of all ages for Valentine's Day! #kidscraft" username="craftulate"]