This paper plate dog is a fun craft for kids to make AND to play with afterwards. Check out the waggling ears!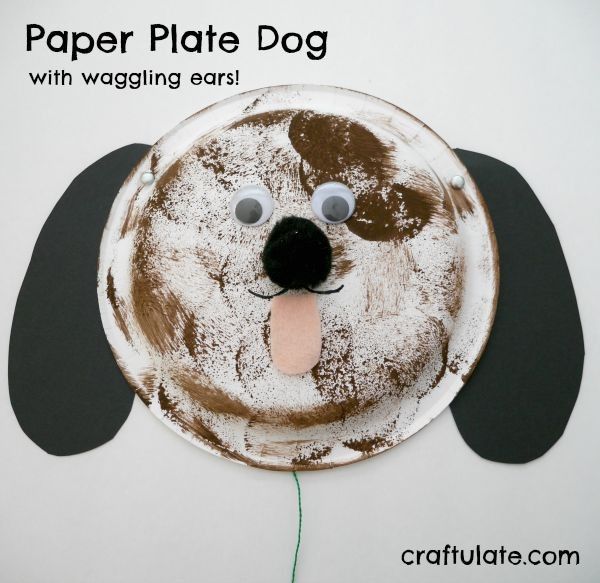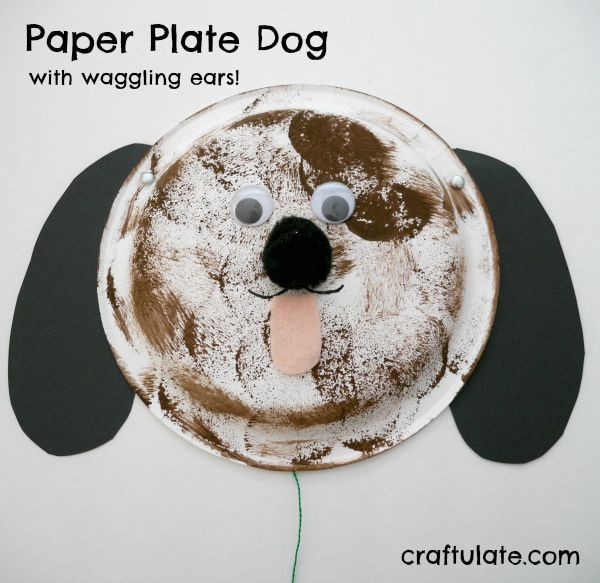 The following post contains affiliate links, which means that at no extra cost to you I can make a tiny bit of money to help support this blog. Thank you!
One of my son's favorite books right now is Dogs, Dogs! which is all about – well you guessed it – dogs!


The book features a different dog on each page, with a different emotion – happy dog, stubborn dog, pretty dog, lazy dog etc. And the very last page is a mirror asking the child what kind of dog they are. I decided to use his love of dogs to make a cute craft with my son. It's a little similar to our
flapping owl puppet
– but this time we used a paper plate for the head.
To make this puppet you'll need:
White paper plate
Black and/or brown paint
Sponge (optional)
Large black pom pom
Scissors
Large googly eyes
Glue
Marker pen
Brads (paper fasteners)
String or thread
Turn the paper plate over and invite your child to paint the plate. My son and I both made a dog – he used brown and black paint, I just used brown. The paint can be applied any way you like but we used a sponge to get an interesting texture which was almost fur-like.
When the paint has dried, use a marker pen to draw on a mouth, then set out the glue, pom poms, eyes and a tongue-shape cut from the pink felt. To assist my son I made mine in advance, so he could use mine as a guide but still do it his own way.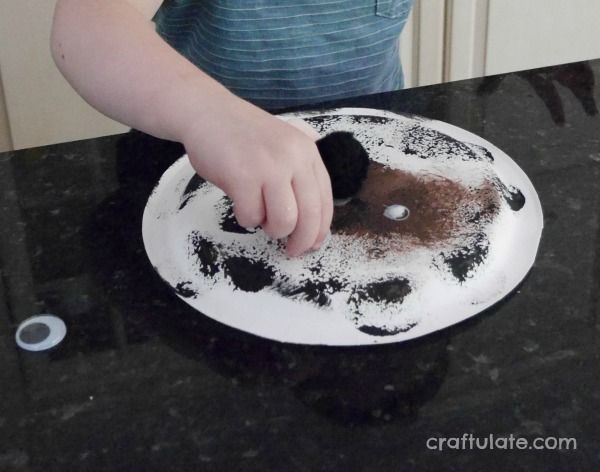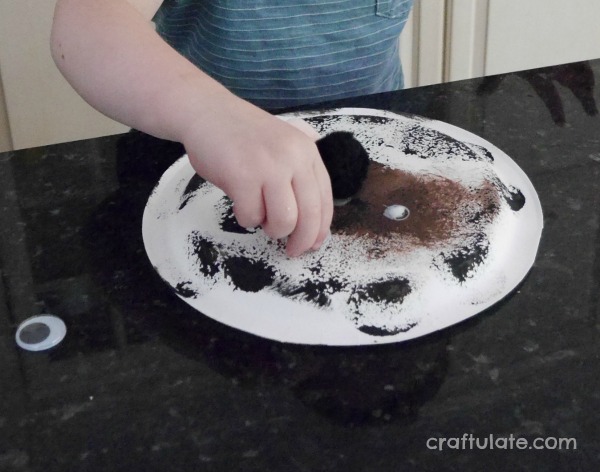 Cut two ear shapes from the black card. You will need to do this part for your child. Use the craft knife to cut two holes as shown in the top of each ear.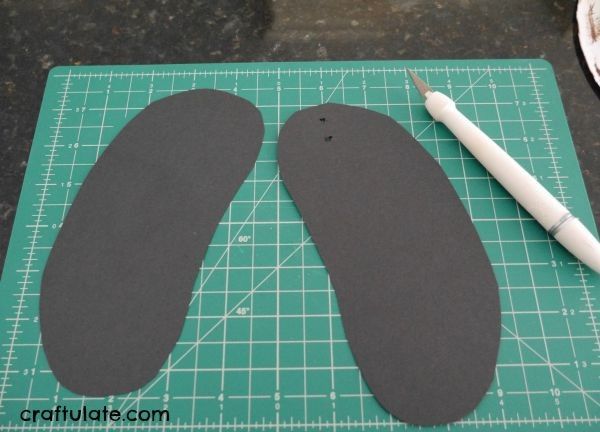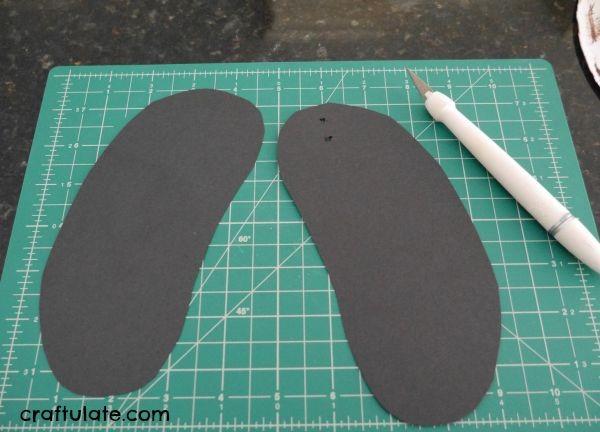 Push the brad through the plate from the front, then push it through the lower hole in one of the ears.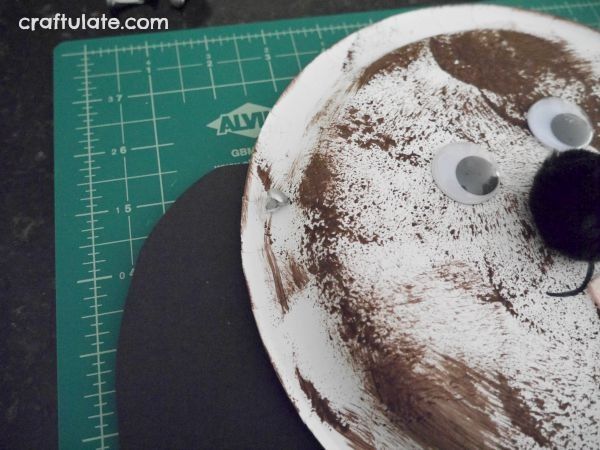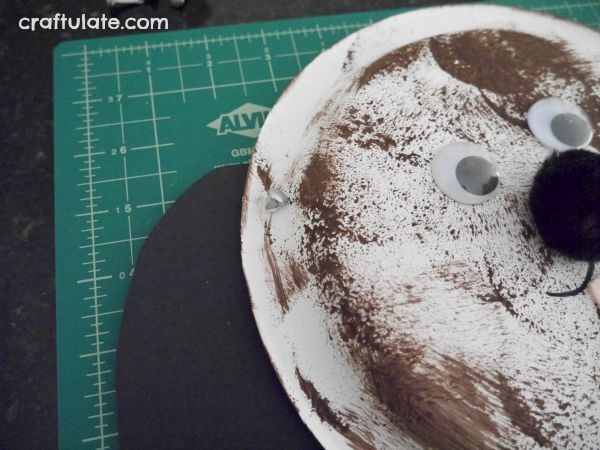 Open up the brad, then repeat on the other side of the dog's head with the second ear. Turn the plate over and thread the string through one of the upper holes in the ear piece, and tie a knot.
Make sure the ears are in the "down" position, and tie the other end of the string to the opposite ear, making sure the string is reasonably taut between the two ears.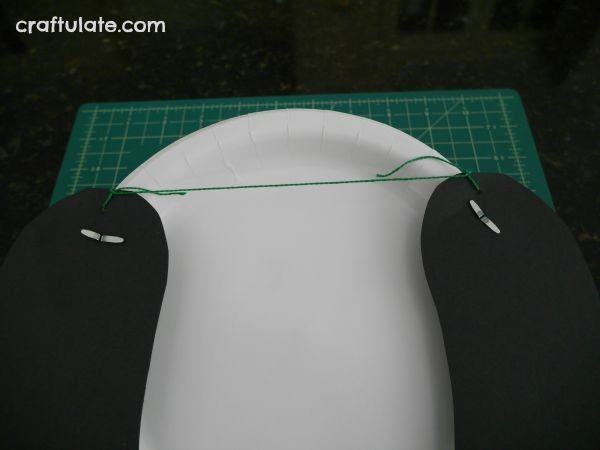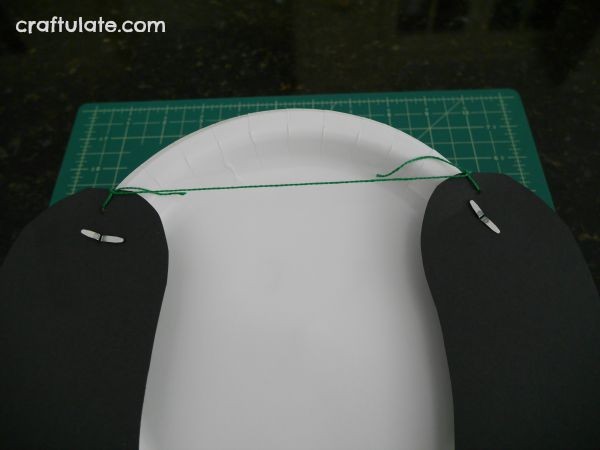 Then add a second piece of string to the centre of the string connecting the two ears.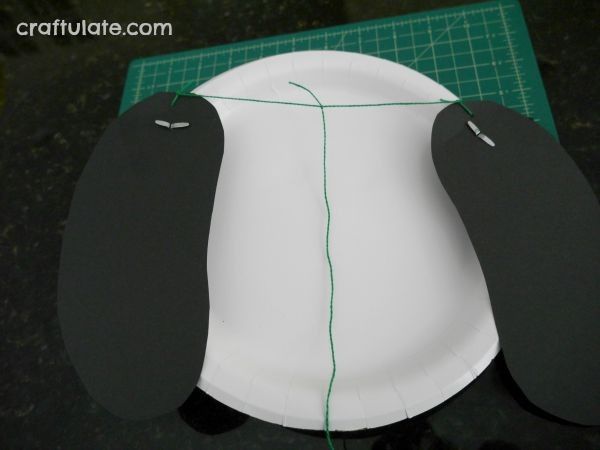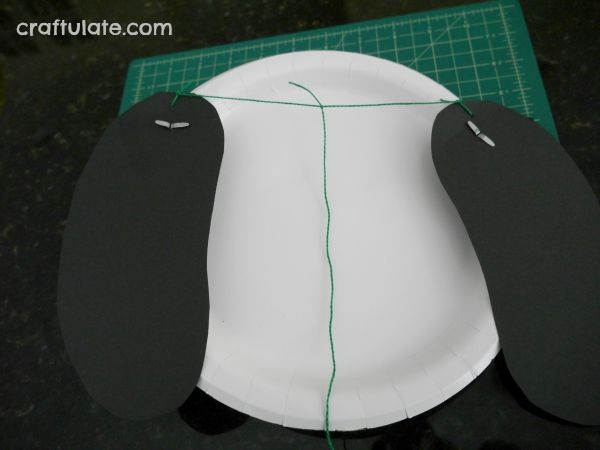 And if all this seems a bit tricky, this video might help – watch from around 0.48 to see how to do the puppet part.
Finished!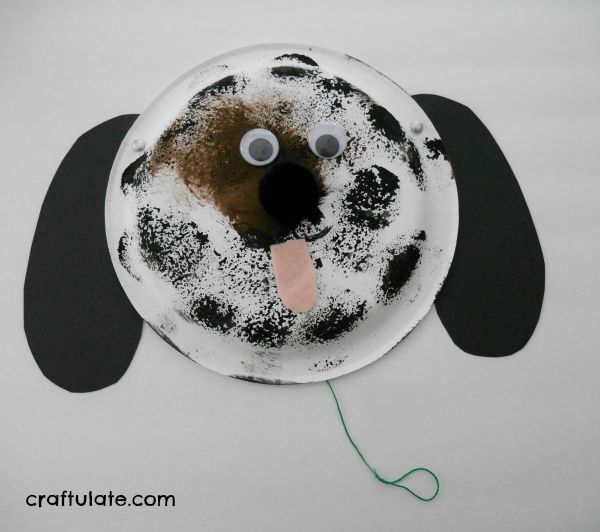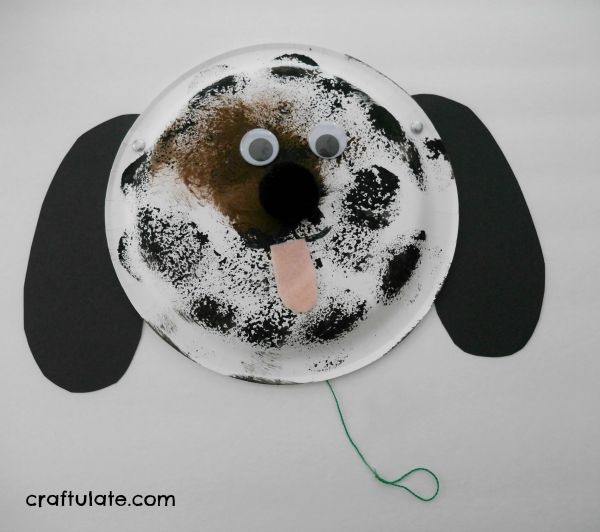 And F gets to try out the puppet mechanism!