These craft stick animal puppets are super cute! Kids will love this fun and creative craft.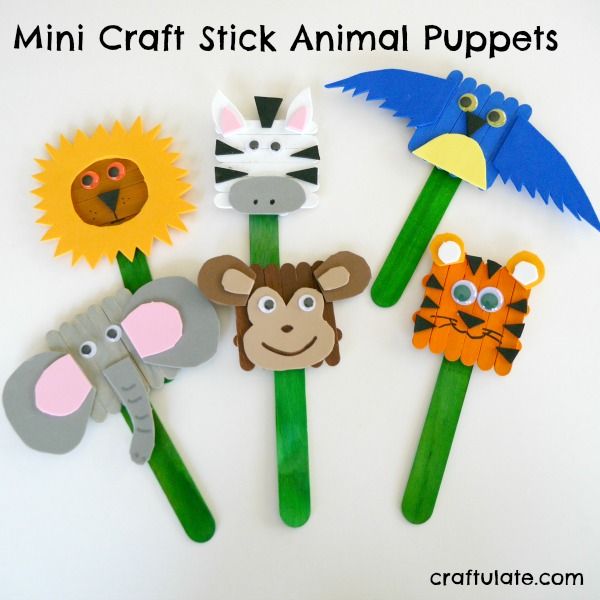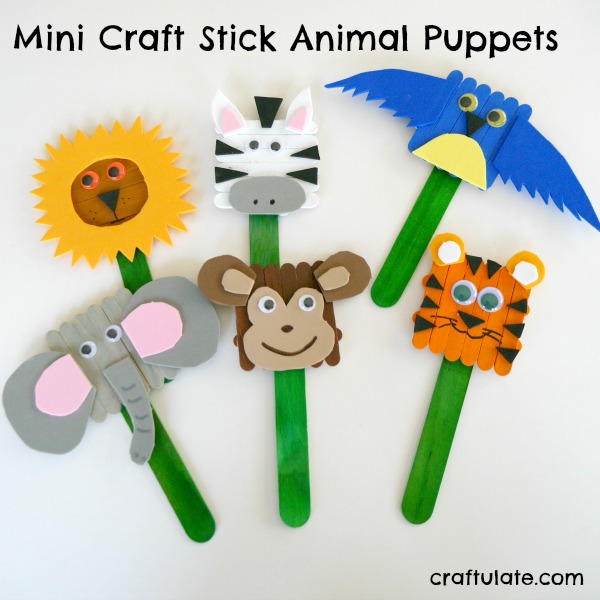 The following post contains affiliate links, which means that at no extra cost to you I can make a tiny bit of money to help support this blog. Thank you!
We have made several projects with craft sticks, including photo puzzles, magnets for forming letters and shapes, and they even formed the supports for our R2-D2 craft! But as soon as I received these MINI craft sticks from our friends at craftprojectideas.com – I was just over flowing with new ideas!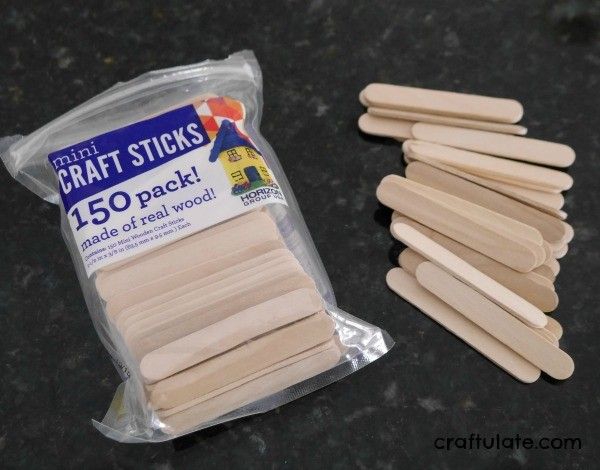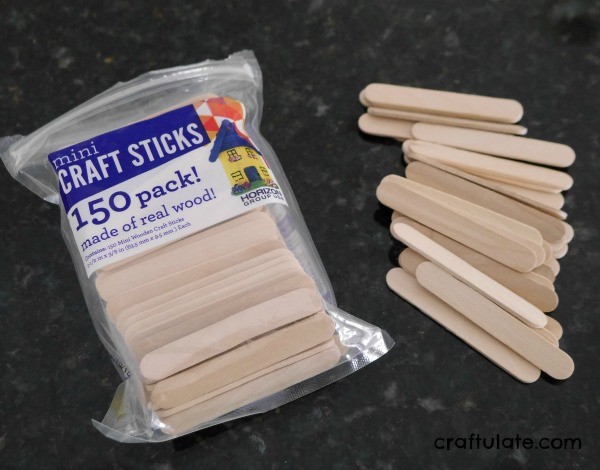 I realised that it had been a while since we made any animal crafts – as much as my son loves trains, cars, (and most recently) anything to do with outer space – he also loves animals! But he also loves being silly – and puppets really help with  that! To make this craft we used:
To make the base of each puppet, I used eight mini craft sticks: six lined up together vertically, and then two glued horizontally to hold them in place. I prepared these in advance and let the glue dry.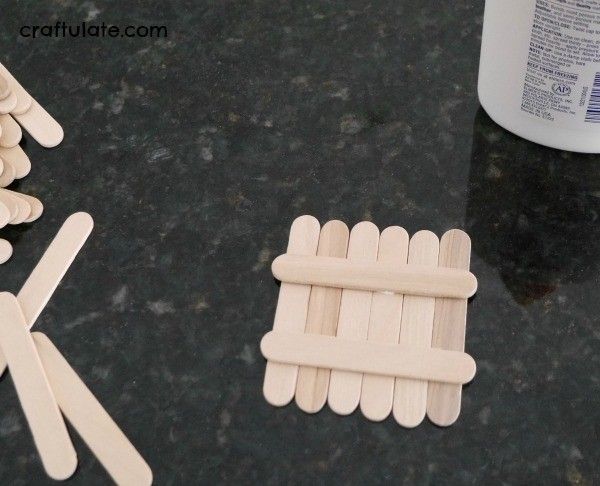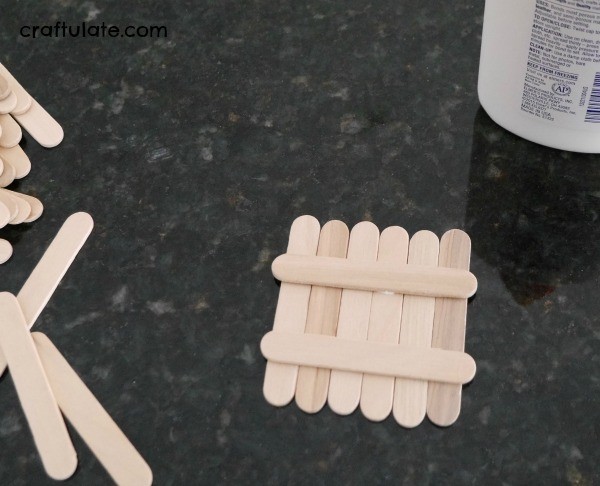 Then it was time to flip them over and paint! I suggested to my son that we make jungle animals: a lion, zebra, elephant, monkey and a macaw. I had made six puppet bases, so let him decide what the last animal should be – he chose a tiger! So we painted each base in the appropriate colour: white for zebra, grey for elephant, blue for macaw (although you could also do a red version!), brown for monkey, orange for tiger and orange/brown for lion.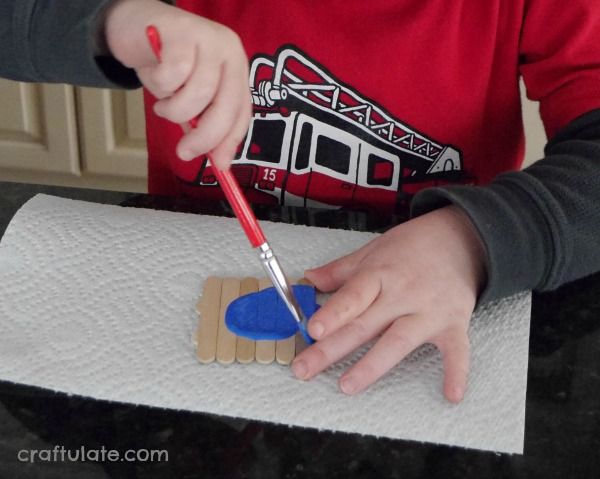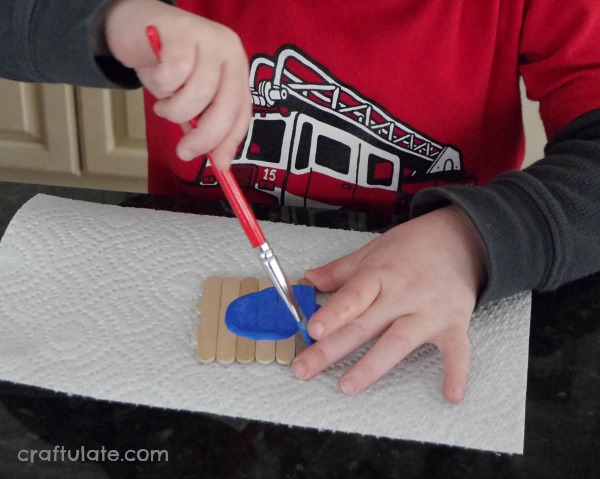 While the paint was drying I cut various elements from adhesive craft foam. I'll be honest – this does take a little while if you're making several animals! But I enjoyed preparing the elements for my son to put together. Oh and if you don't have adhesive craft foam then of course regular craft foam or card would be good alternatives.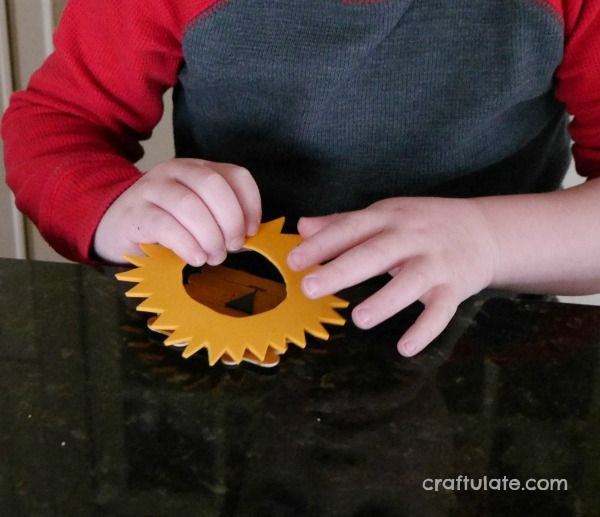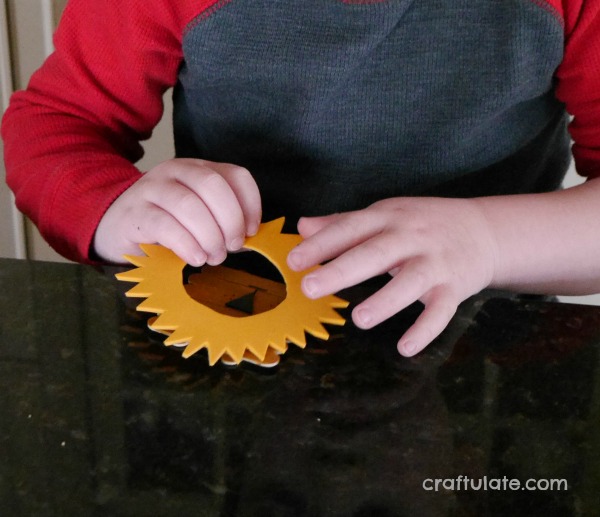 The finished puppets looks super cute!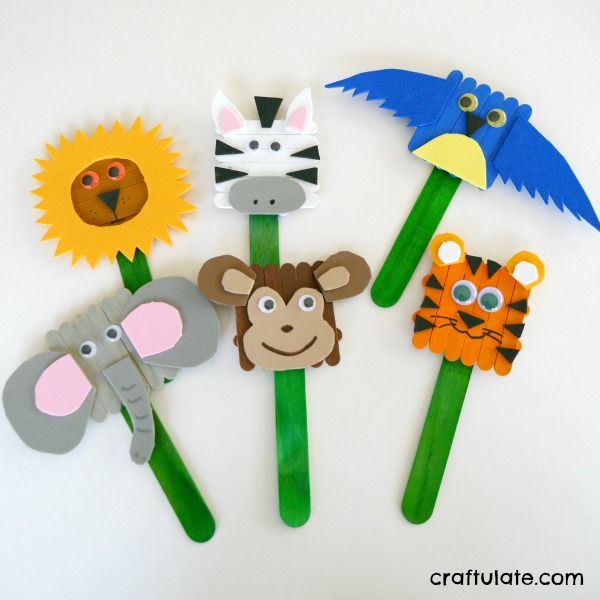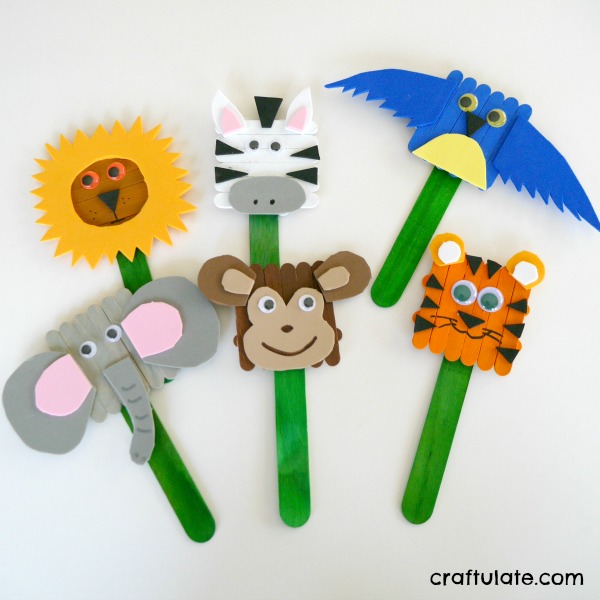 [bctt tweet="Mini Craft Stick Animal Puppets – a fun craft for kids to make! #kidscrafts"]
F enjoyed making the puppets speak to each other. He wanted to know what food each of the animals ate and we found a meal for them all so that they didn't go hungry.
Note: After repeated play some of the adhesive craft foam pieces did fall off – but were easily glued back on!