This R2-D2 craft is made from a cardboard tube, half a plastic egg and some craft sticks!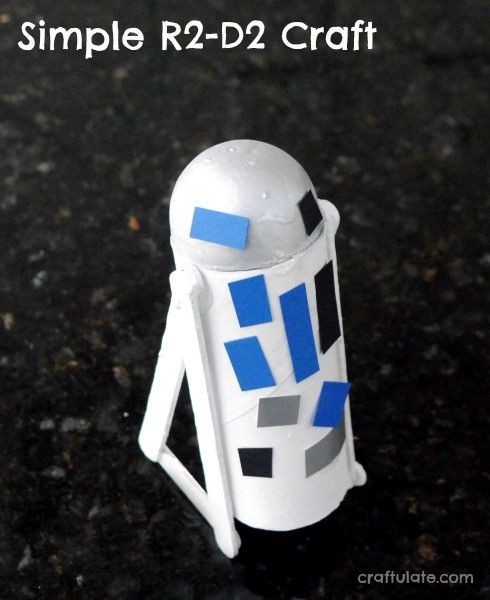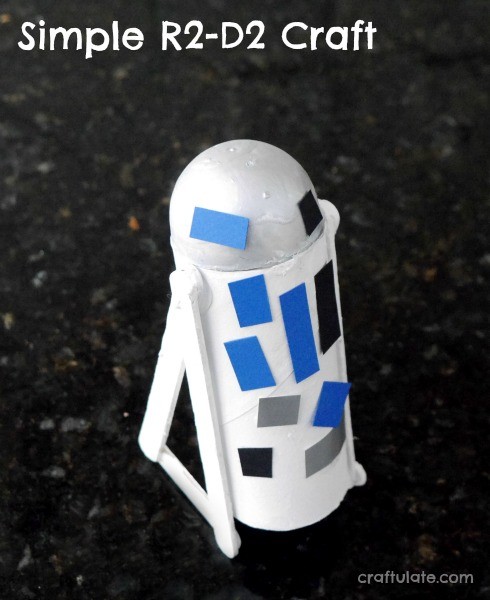 The following post contains affiliate links, which means that at no extra cost to you I can make a tiny bit of money to help support this blog. Thank you!
Do your kids love Star Wars? We have been watching some of the movies with our 4.5 year old and although he finds some parts scary – he is fascinated by the droids! He is constantly pretending to be R2-D2 and C-3PO and asking everyone else to pretend, too! So here we go – our first Craftulate Star Wars craft!
Cardboard tube
The lower half of a plastic egg
5 craft sticks
White and silver paint
Black, silver and blue paper or card
Glue stick
To prepare the craft for painting, break one of the craft sticks in half. Then form two triangles, each with two long sticks and one short stick. Use a hot glue gun or white craft glue to glue them together.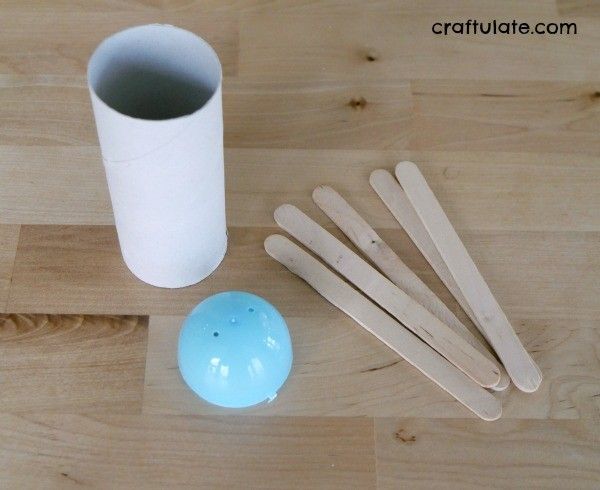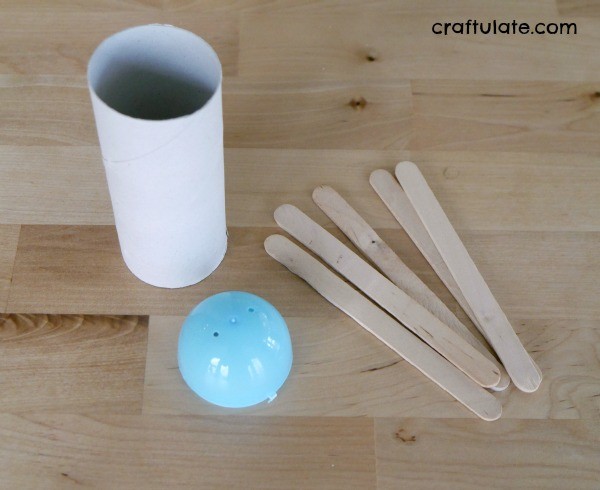 When they are dry, invite your child to paint them white, along with the cardboard tube.
Paint the plastic egg silver (we used a base of white acrylic then some silver watercolor paint). Then leave everything to dry.
Assembly is best done with a hot glue gun, and as we only have a high temp one this was a job for me! Note to self: it is probably time to see if F can handle a low temp glue gun! Attach the two triangles on either side of the body so that the droid stands flat and doesn't wobble. Then attach the "head".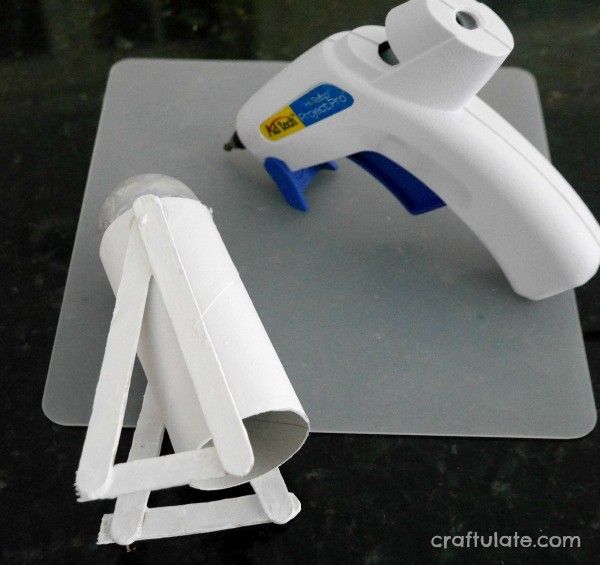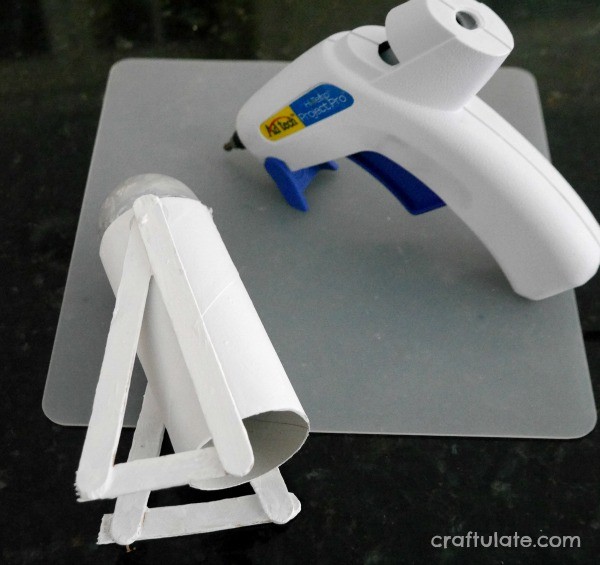 Cut the coloured paper up into tiny rectangles and squares, and ask your child to attach them with a glue stick.
Ta-da! It's R2-D2!!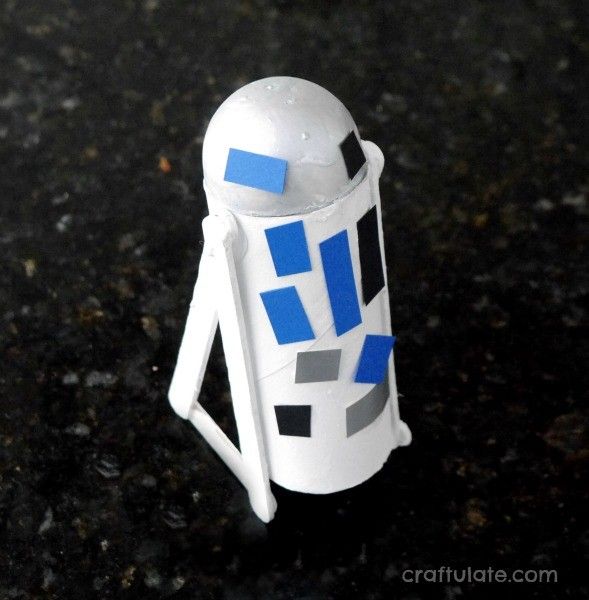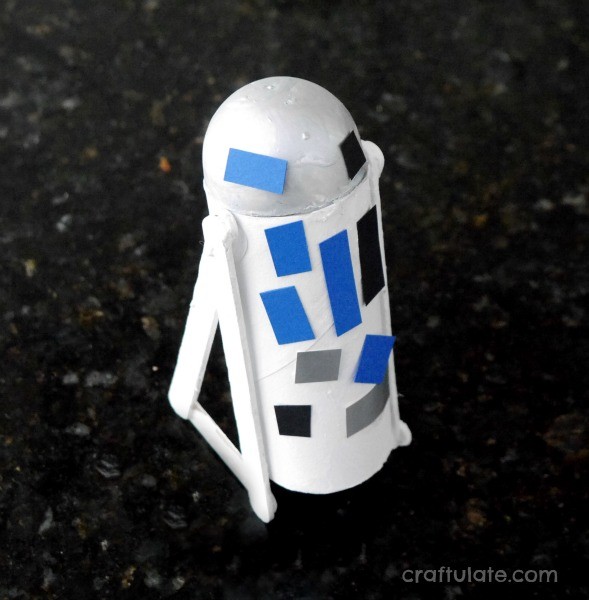 [bctt tweet="Make this #r2d2 #craft with the #kids ! #starwars"]
Now I really should mention that moments after completion, my son raided the recyclables box, found a gold metallic marker pen and instructed me on how to make C-3PO! How cute is this?!?