These craft stick magnets are easy to make and have so many fun uses!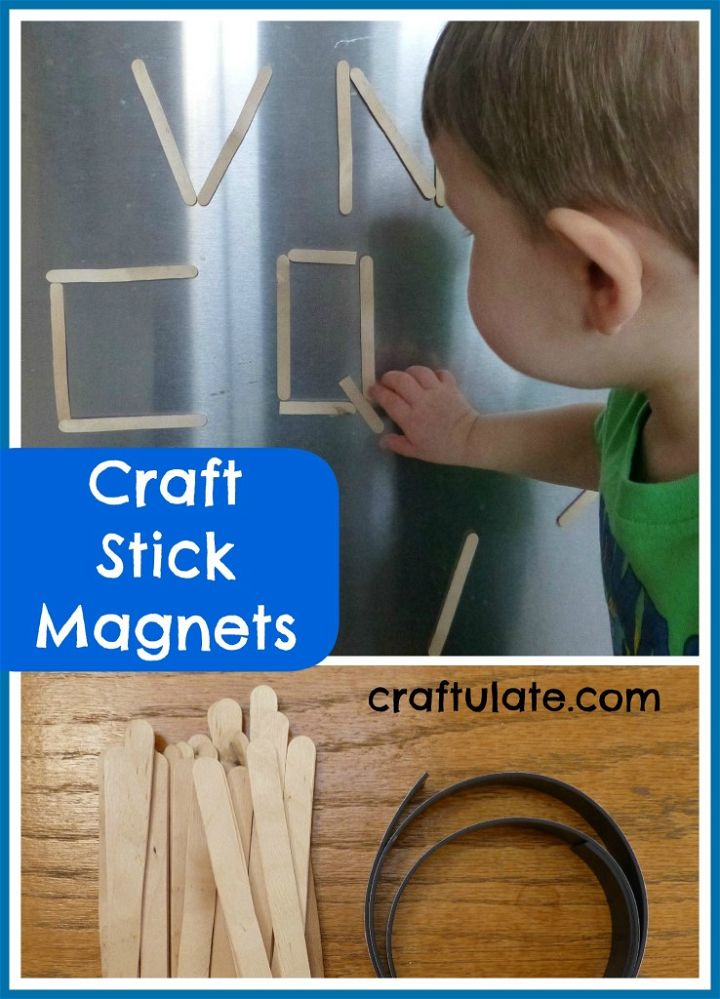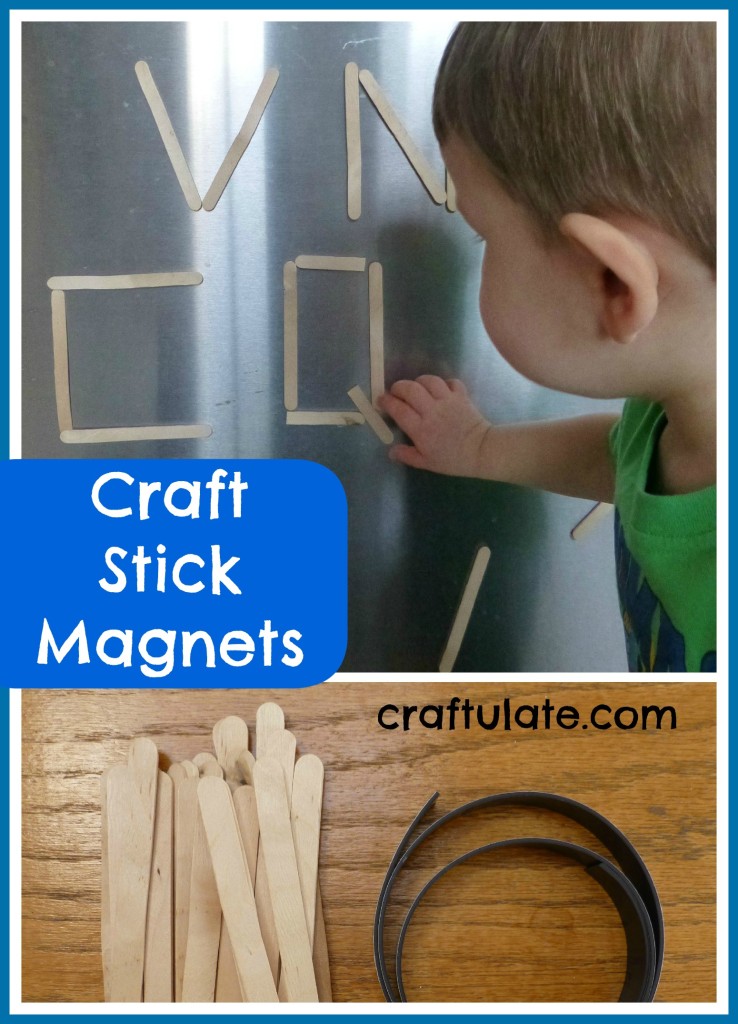 The following post contains affiliate links, which means that at no extra cost to you I can make a tiny bit of money to help support this blog. Thank you!
For these magnetic craft sticks I just used adhesive magnetic tape and plain craft sticks – although colored sticks would be great too!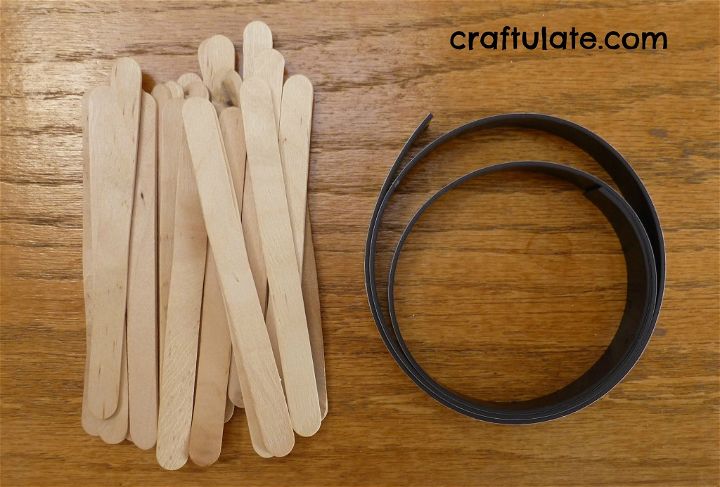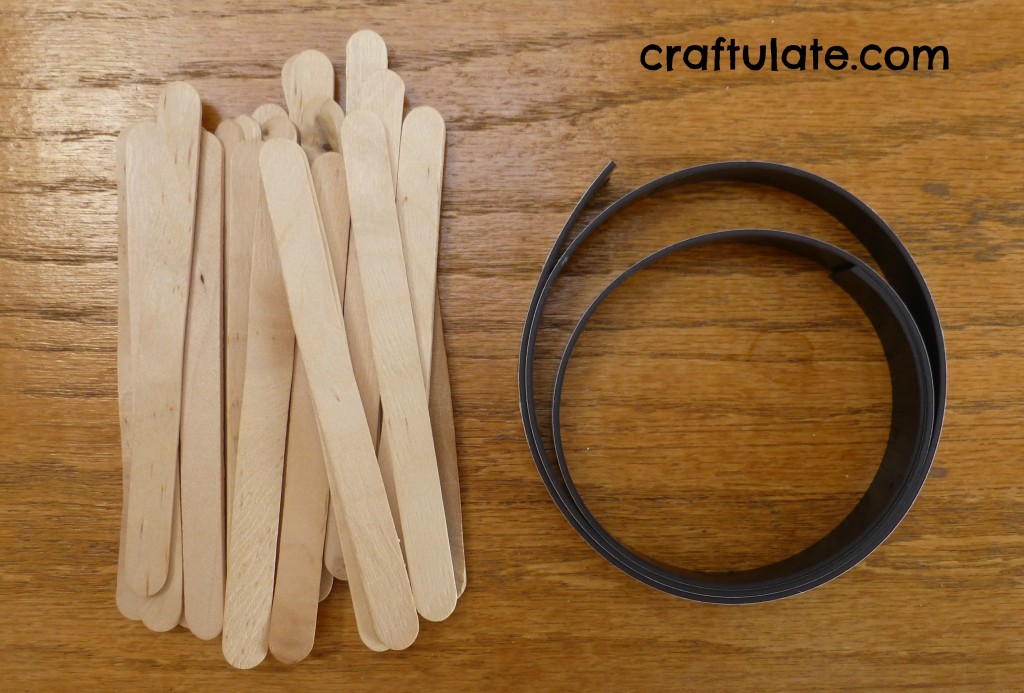 I cut pieces of tape in half length-ways, and stuck them onto some plain craft sticks. I also cut some sticks in half so we would have some variation.
I really need to get myself a magnetic board because when I made the Magnetic Fabric Alphabet I discovered that the only place magnets will stick to is the dishwasher. Which can sometimes be inconvenient.
Anyway, I gave them to F and we started to make some shapes.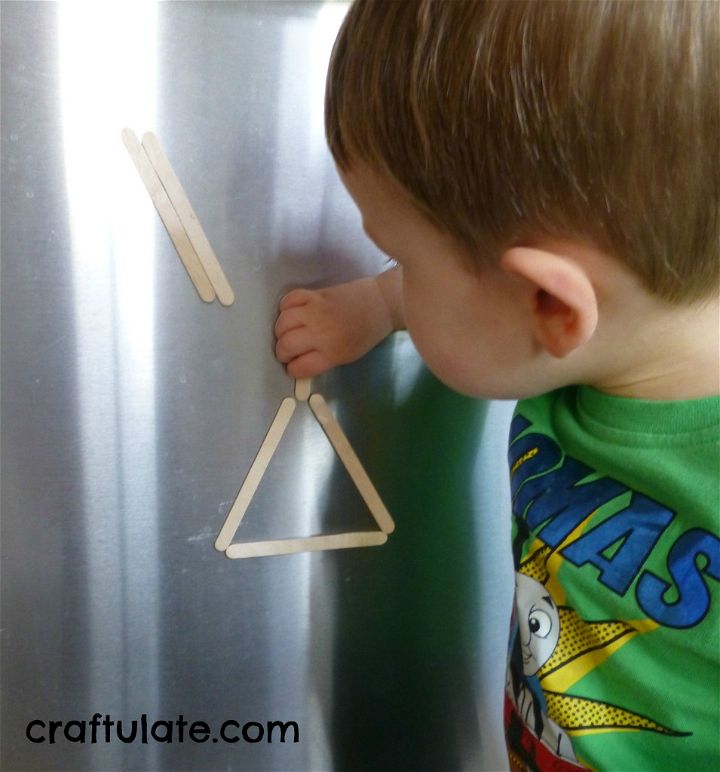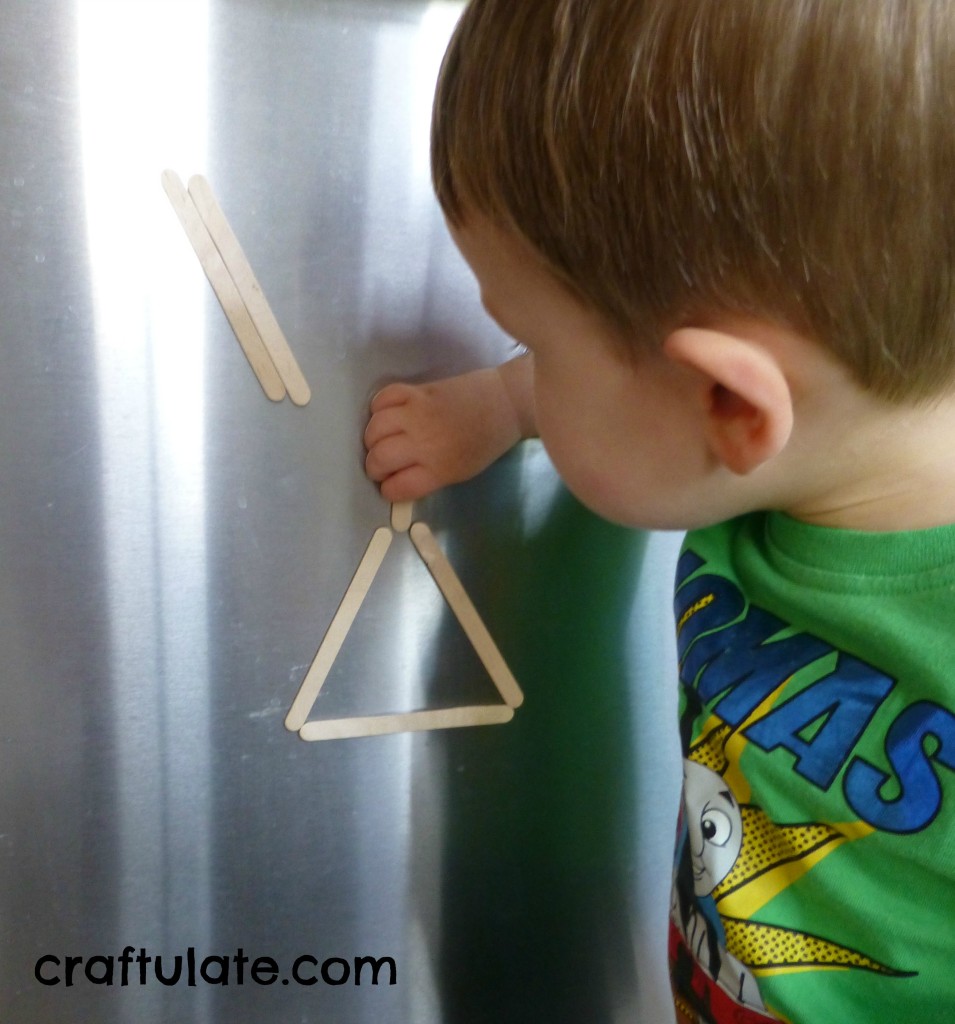 We soon moved onto making some letters, F's favourite thing at the moment. Well, other than trains…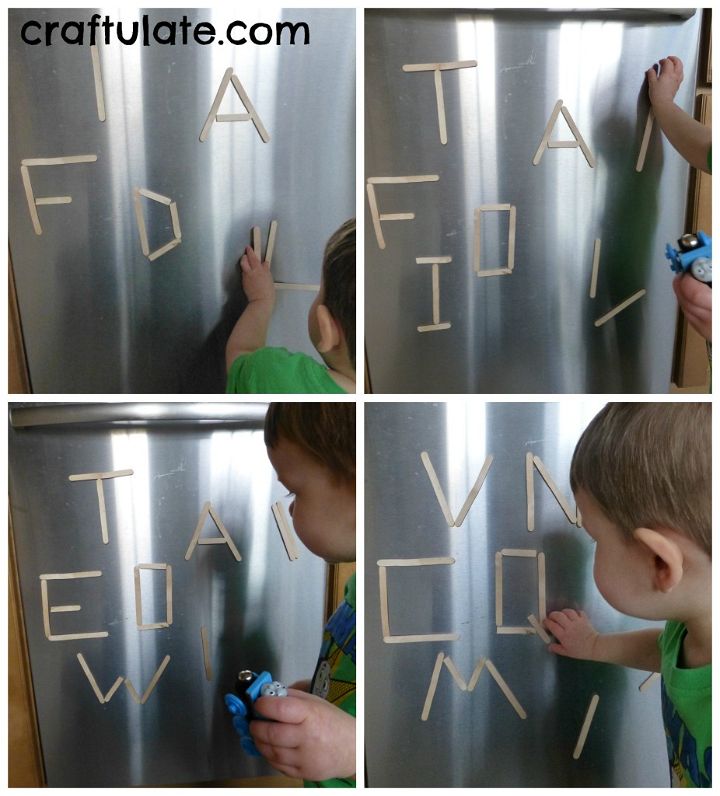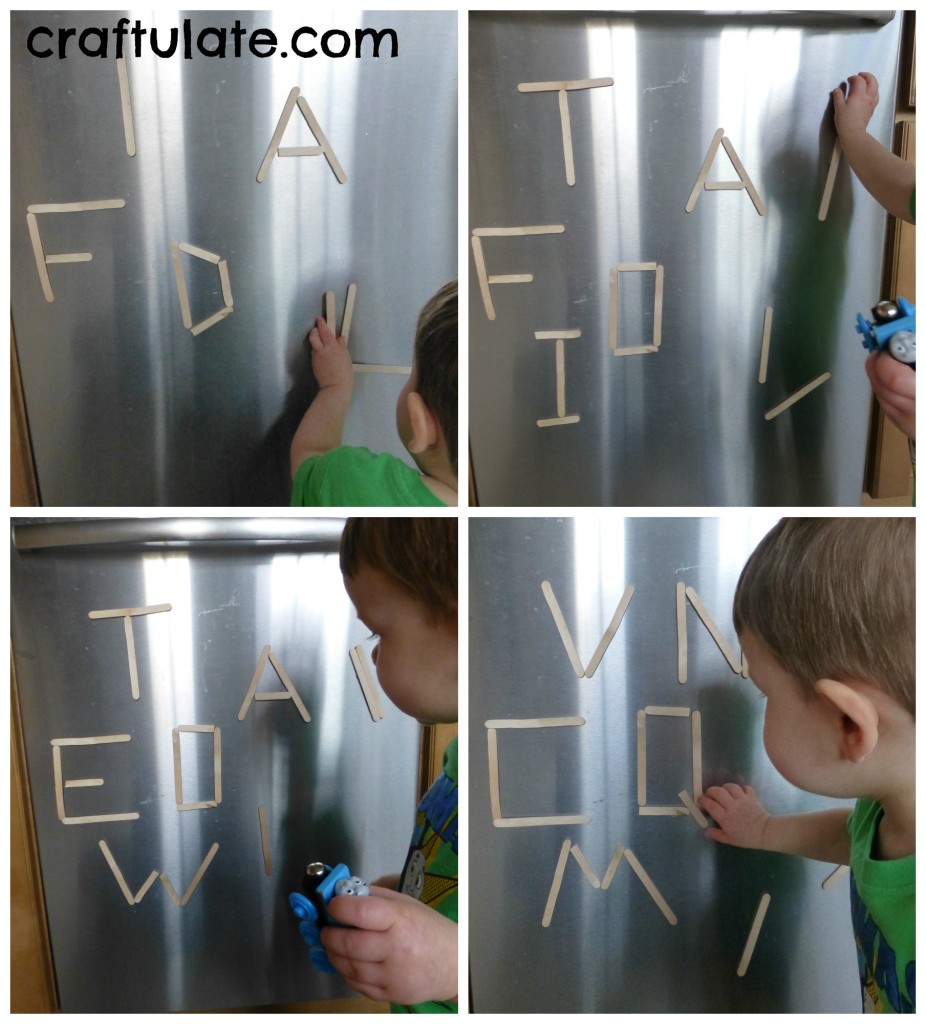 After a while he got out his Fabric Alphabet and played with everything together.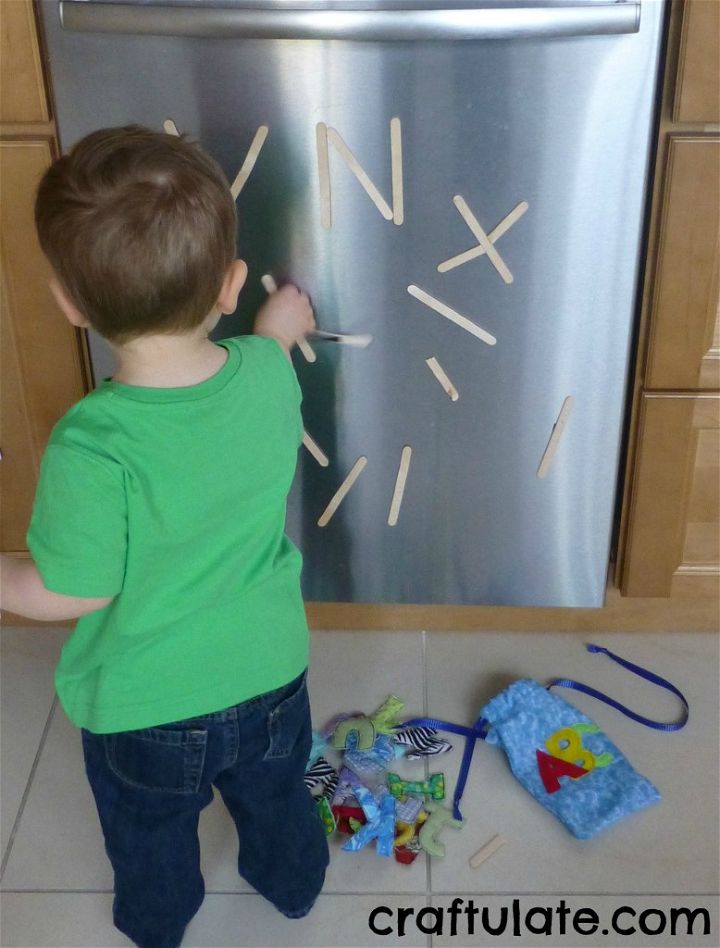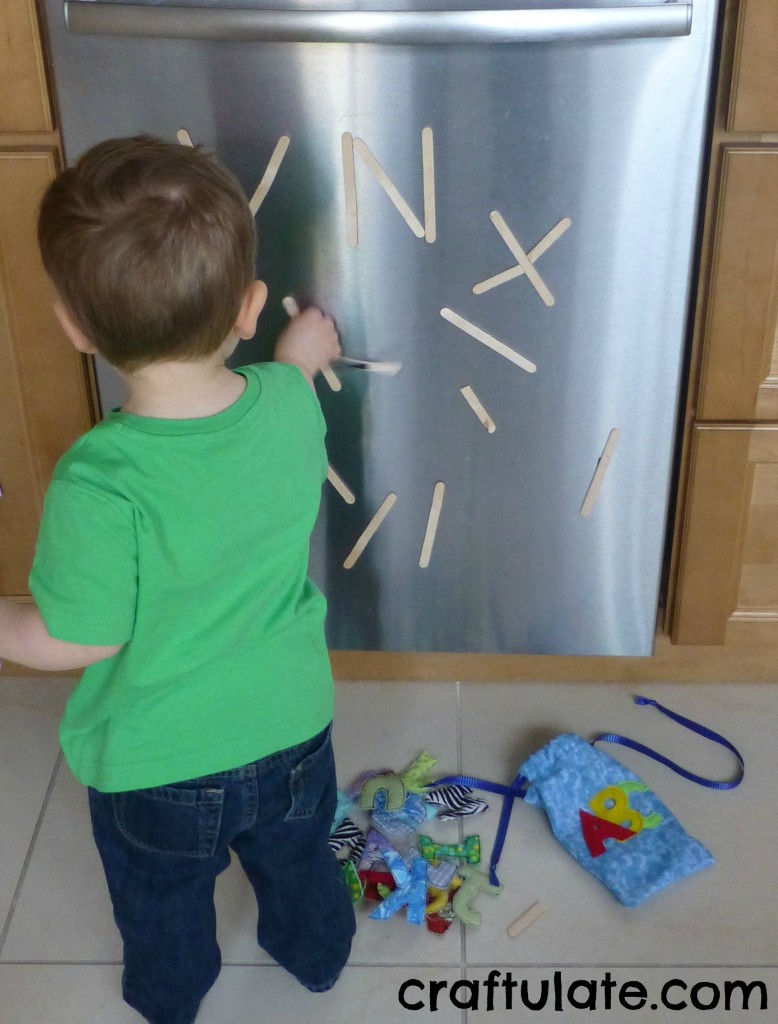 Another day he played with the magnets by himself and this was his finished masterpiece.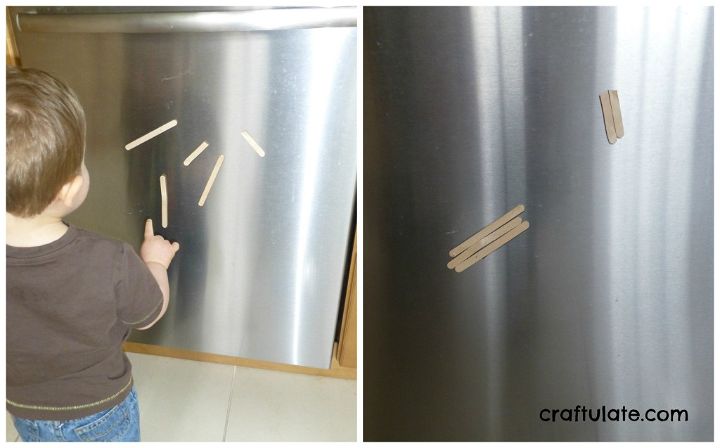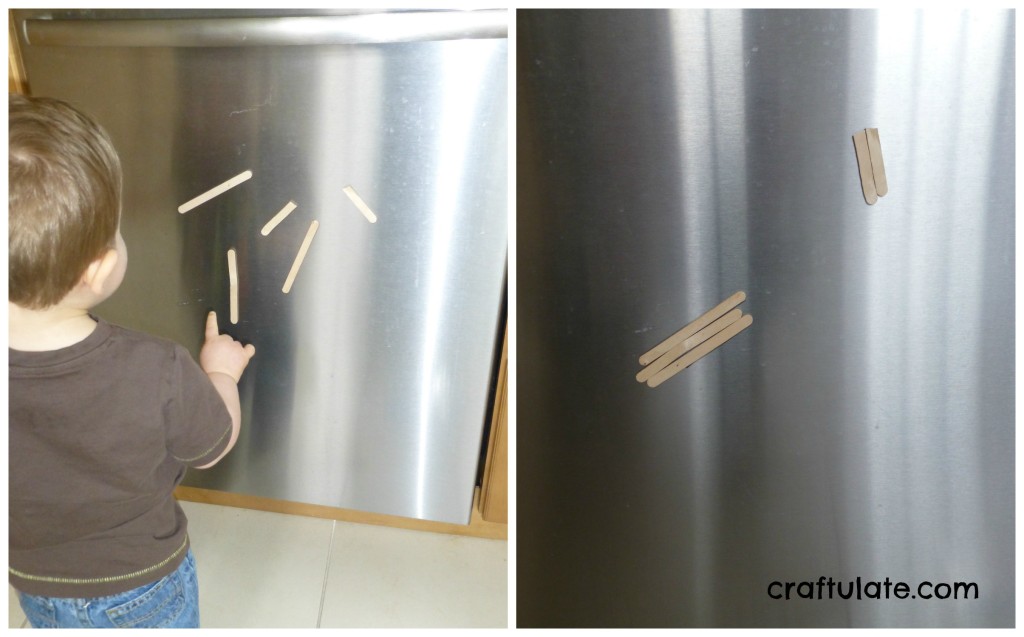 I think we'll have these for a long time and get many uses out of them – especially if I can find more magnetic surfaces!
****UPDATE****
Five months on and he is still playing with these sticks. And left to his own devices he still hasn't got very crazy with his designs!