Ships, ferries, arks, yachts, tankers and tugs – yes, it's Boat Week!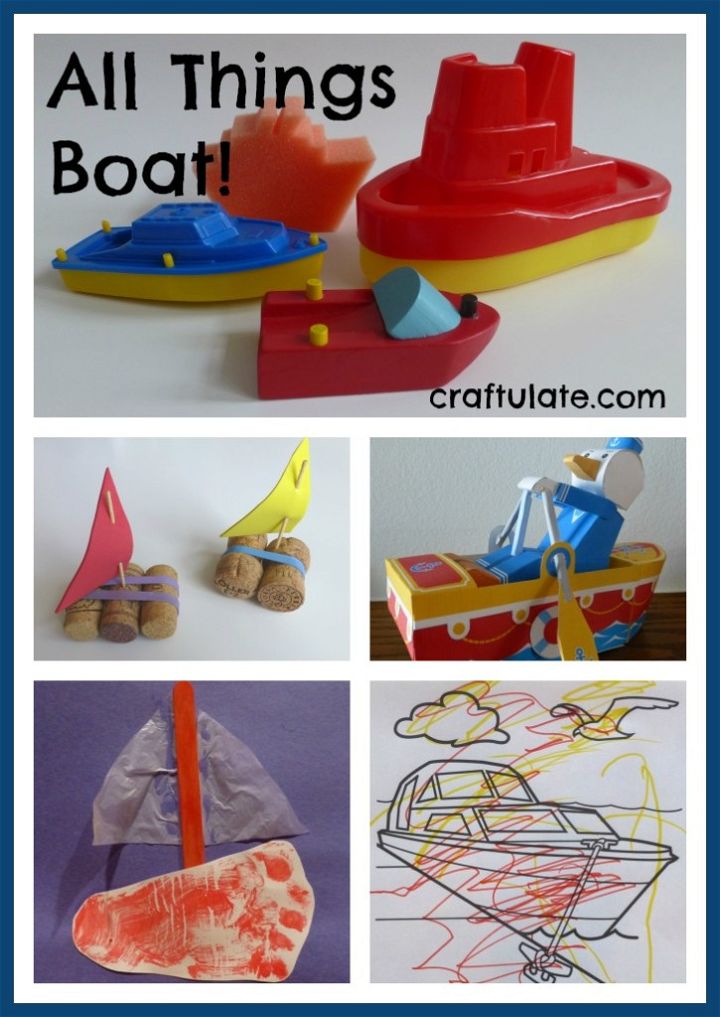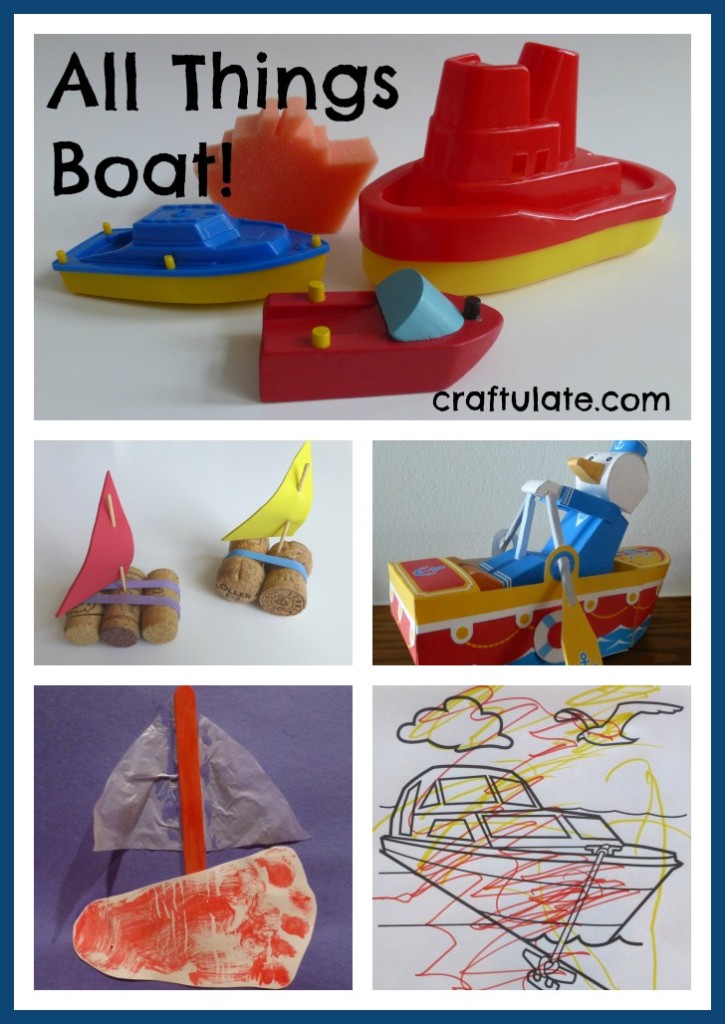 The following post contains affiliate links, which means that at no extra cost to you I can make a tiny bit of money to help support this blog. Thank you!
Boat Art and Crafts
Boat Collage
I cut out some photos of boats from one of my husband's sailing magazines. Then I put various shades of blue construction and tissue paper through the shredder. I spread glue all over a piece of white cardstock and invited F to add the shredded paper. Then we added the boat photos to the "water".



Finished!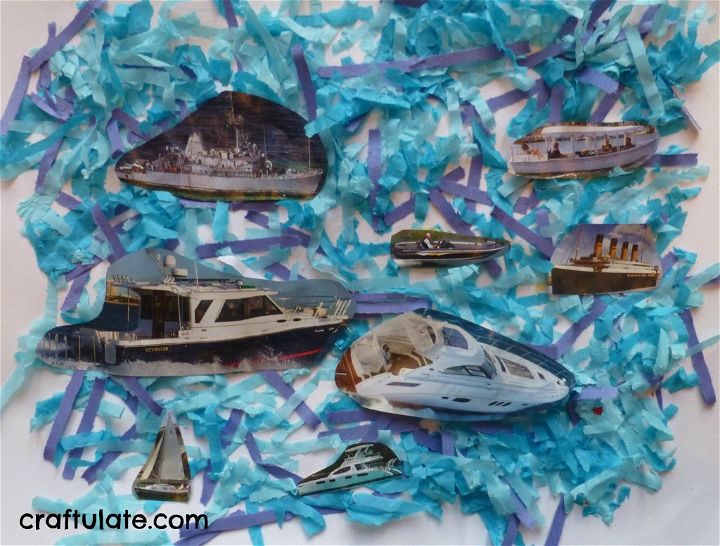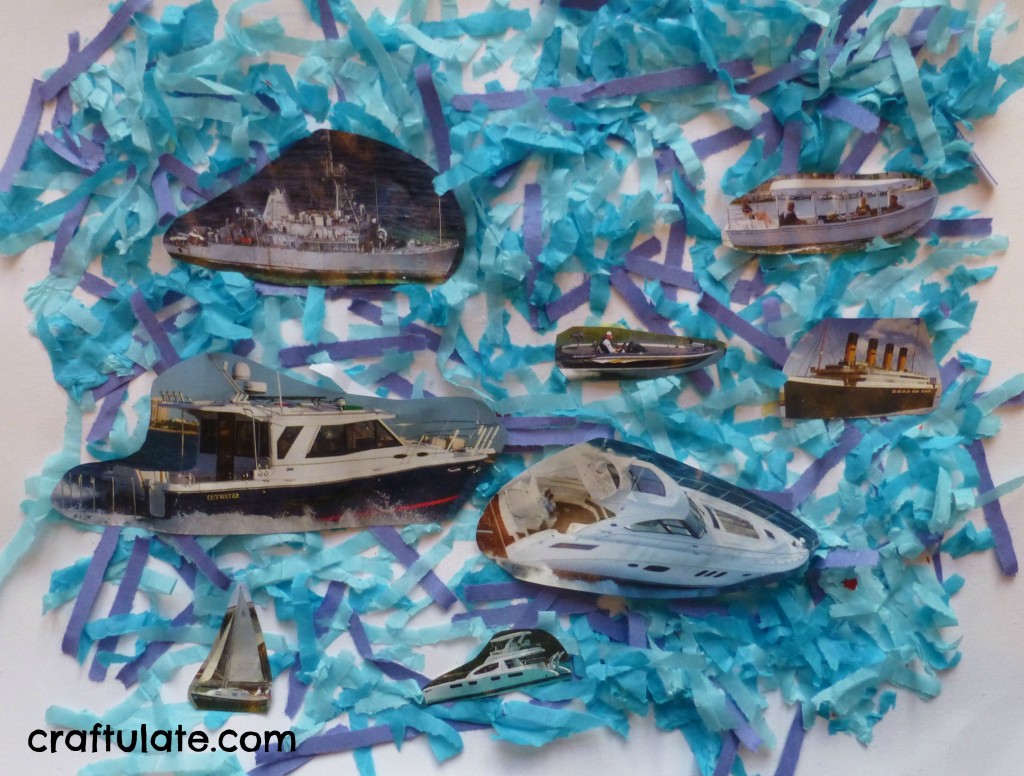 Boat Footprint
I painted F's foot red (it always tickles him so we do this in giggles) then made a print on white card. I glued the footprint to some blue construction paper and added a red craft stick for a mast and triangles cut from a white plastic grocery bag for the sails.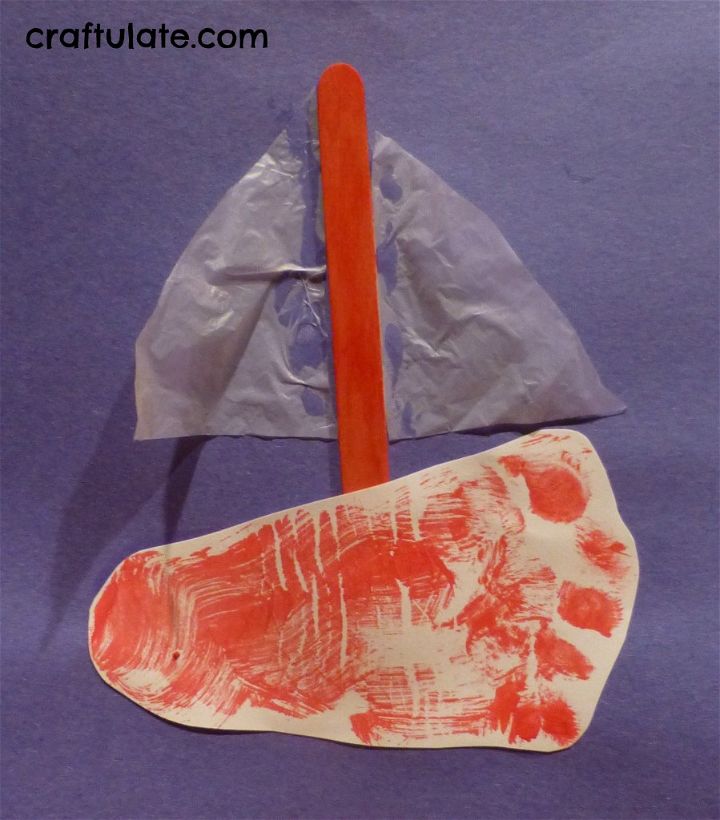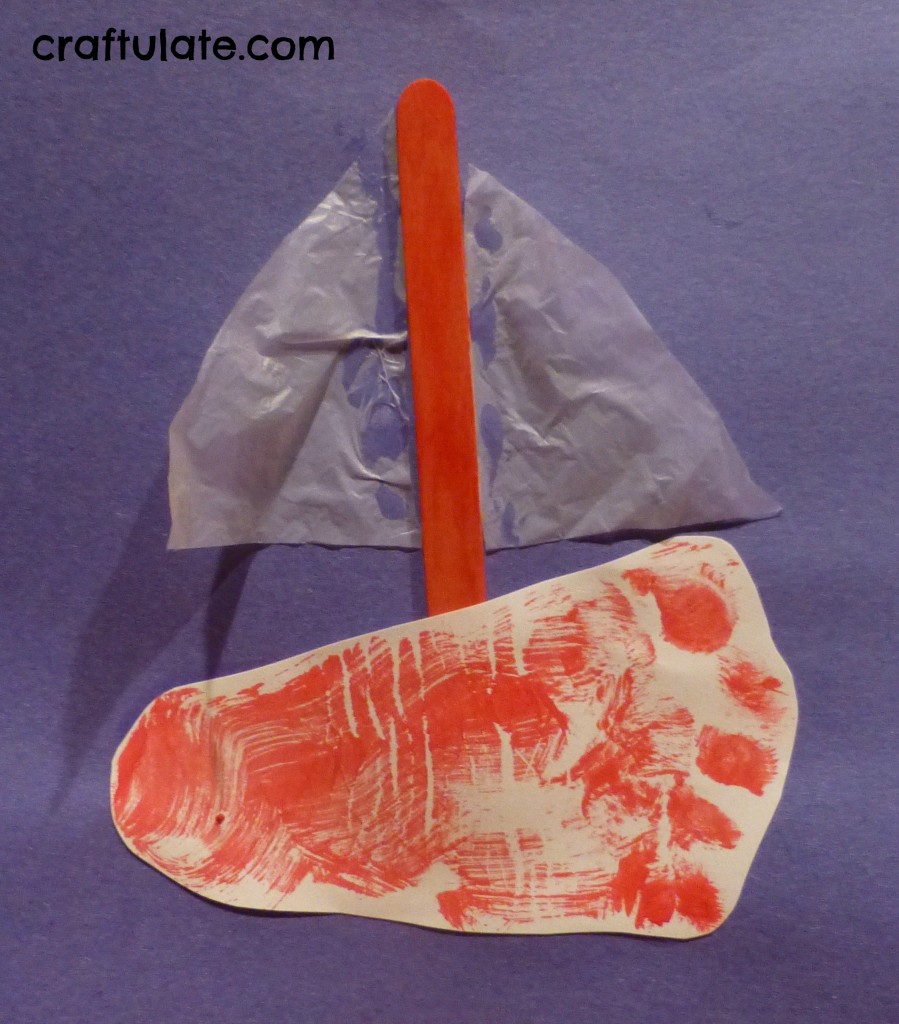 Homemade Boats
I wanted to make a homemade boat with F and we got rather carried away – we made FIVE boats!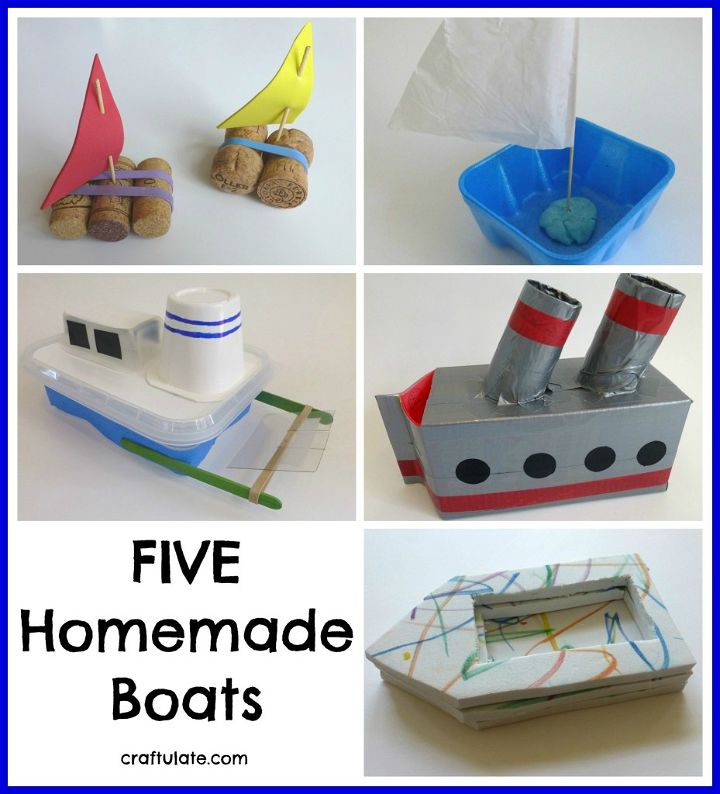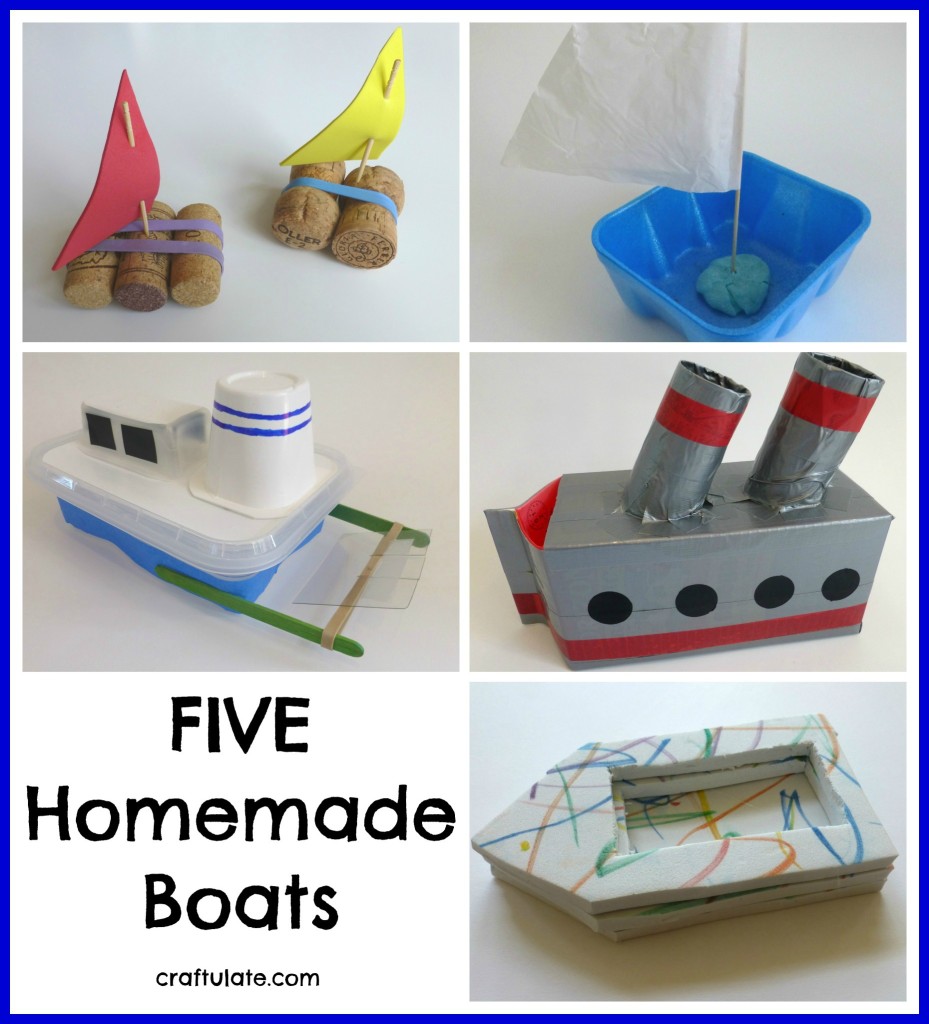 Colouring
F coloured in two boat pictures that I printed out.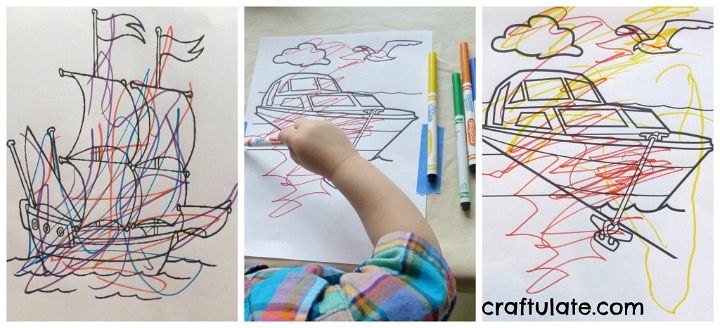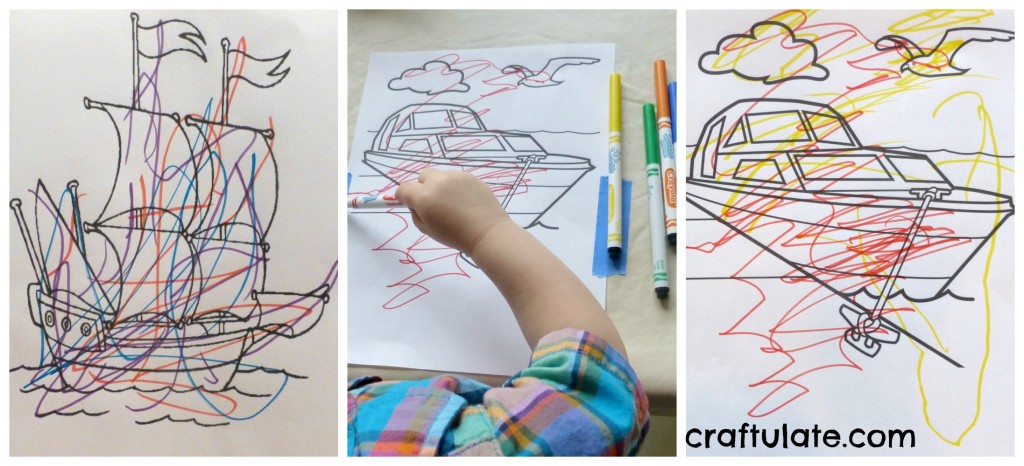 Seagull Sailor Papercraft
Despite requiring 37 different parts to make this rowing seagull toy from Canon Creative Park, I just couldn't resist! This is definitely a craft for adults to make but it is SO awesome!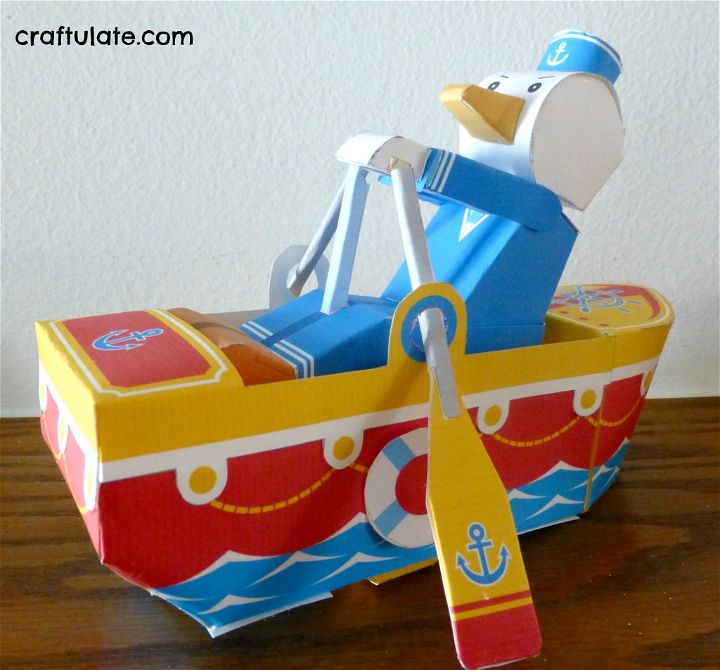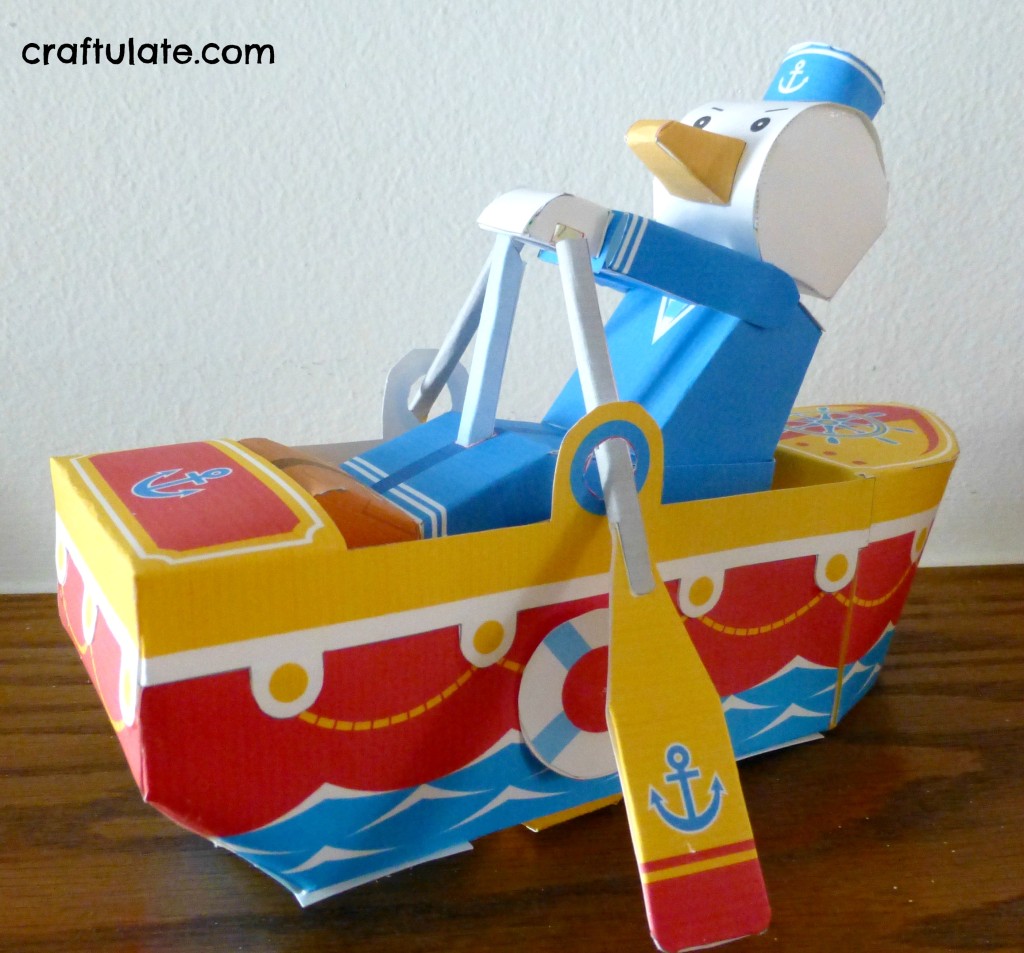 When you push the boat back and forth the seagull "rows"! I don't have a video but you get the idea on the Canon site.
Pirate Galleon
We couldn't cover all things boat without featuring a pirate galleon! See here for our craft and lots more pirate activities.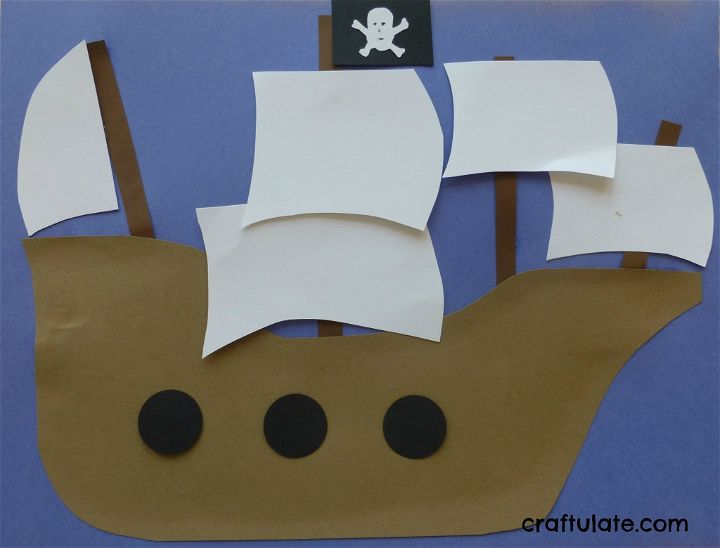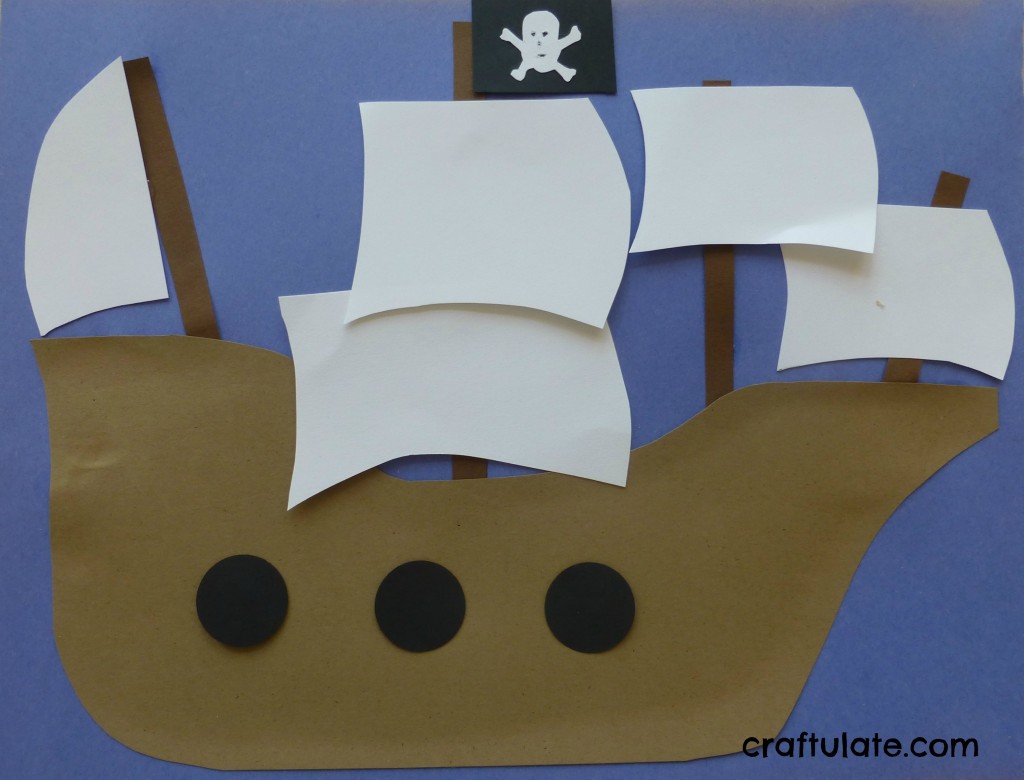 Boat Activities
Sailboat Trip
Taking a toddler on a sailboat is not a calm and relaxing experience, but F did fairly well! He loved looking around and was very intrigued by the water… I just wish he hadn't wanted to throw himself in it so often!
Boat-themed Park
We are lucky enough to have a boat-themed playground near our house. There are two main climbing areas with many slides, bridges and even a crow's nest! There is also a boat-shaped sandbox.

Boats in the Bath
We did LOTS lots of boat-play in the bath this week!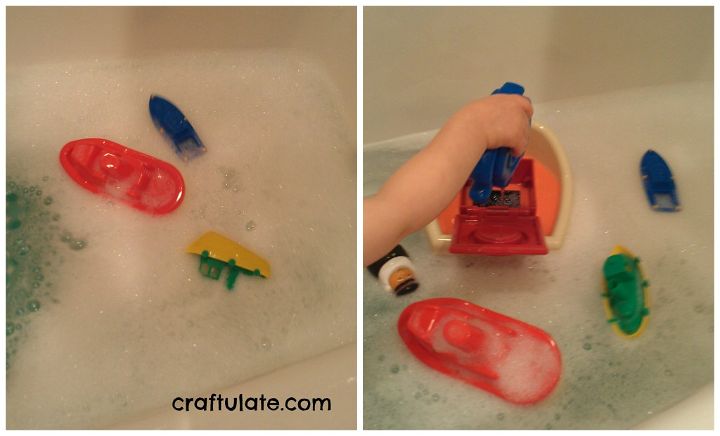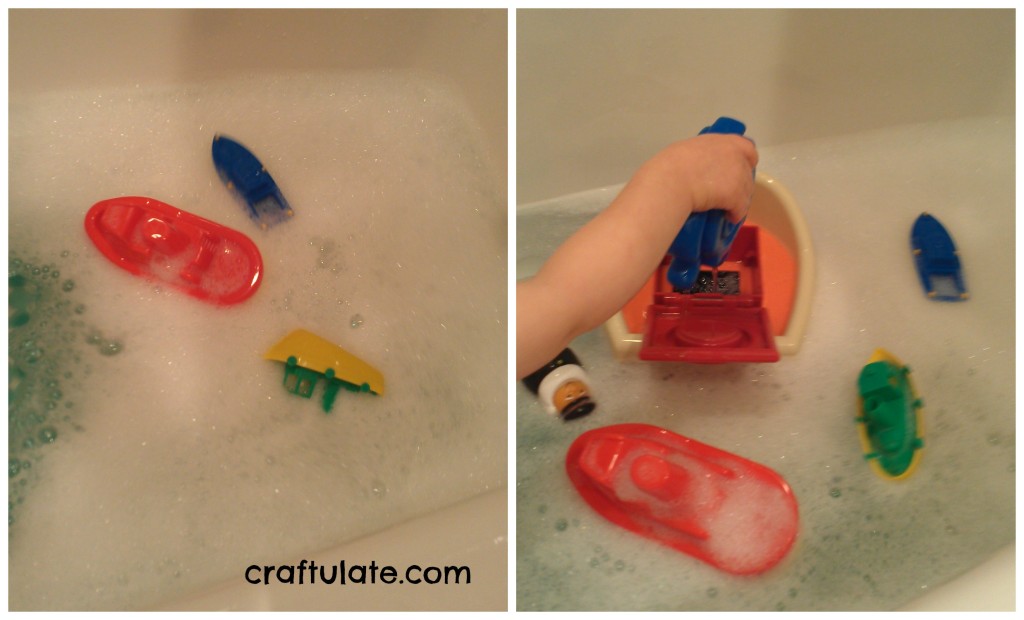 Boat Books
Boats by Byron Barton
This cute book has eye-catching illustrations and features a rowboat, sailboat, motorboat, cruise ship and many more.
Busy Boats by Tony Mitton
The rhyming text of Busy Boats flows really well and is great to read.
Tiny Rockers: Boat by Justine Smith
The boat on the front cover of this book rocks from side to side. The pages inside contain a textured sail, a houseboat flap, shiny sea and a sliding motor boat.
Boat Kindle Apps
Animals' Boat for toddlers
This is a super simple app – with animals lurking in the portholes of an ark-type boat. When you press them they pop out and make a noise – it really makes F giggle! It can be a little bit slow to load but is currently free, so I don't like to complain!
Check out the rest our our transportation series!