March comes in like a lion and goes out like a lamb? We can do that! Here are some lion crafts for toddlers. We also made some  lamb crafts!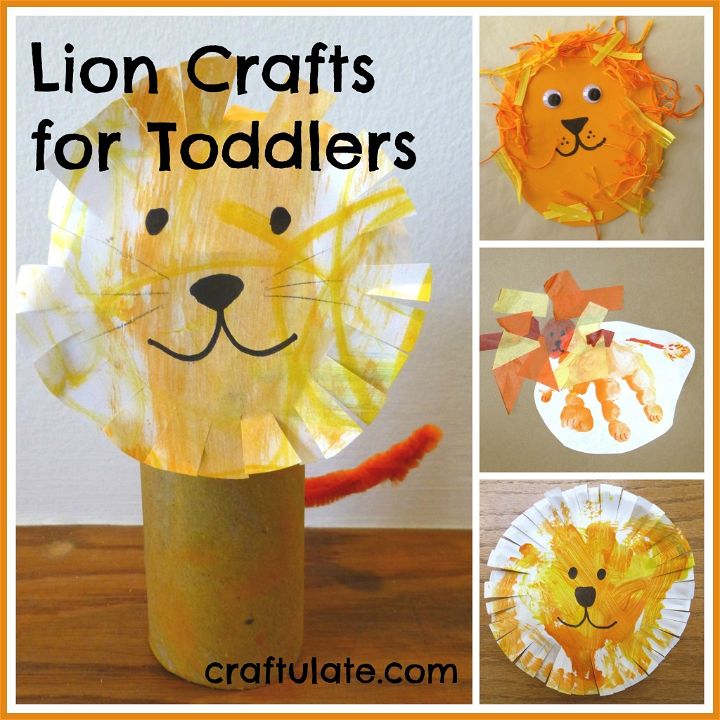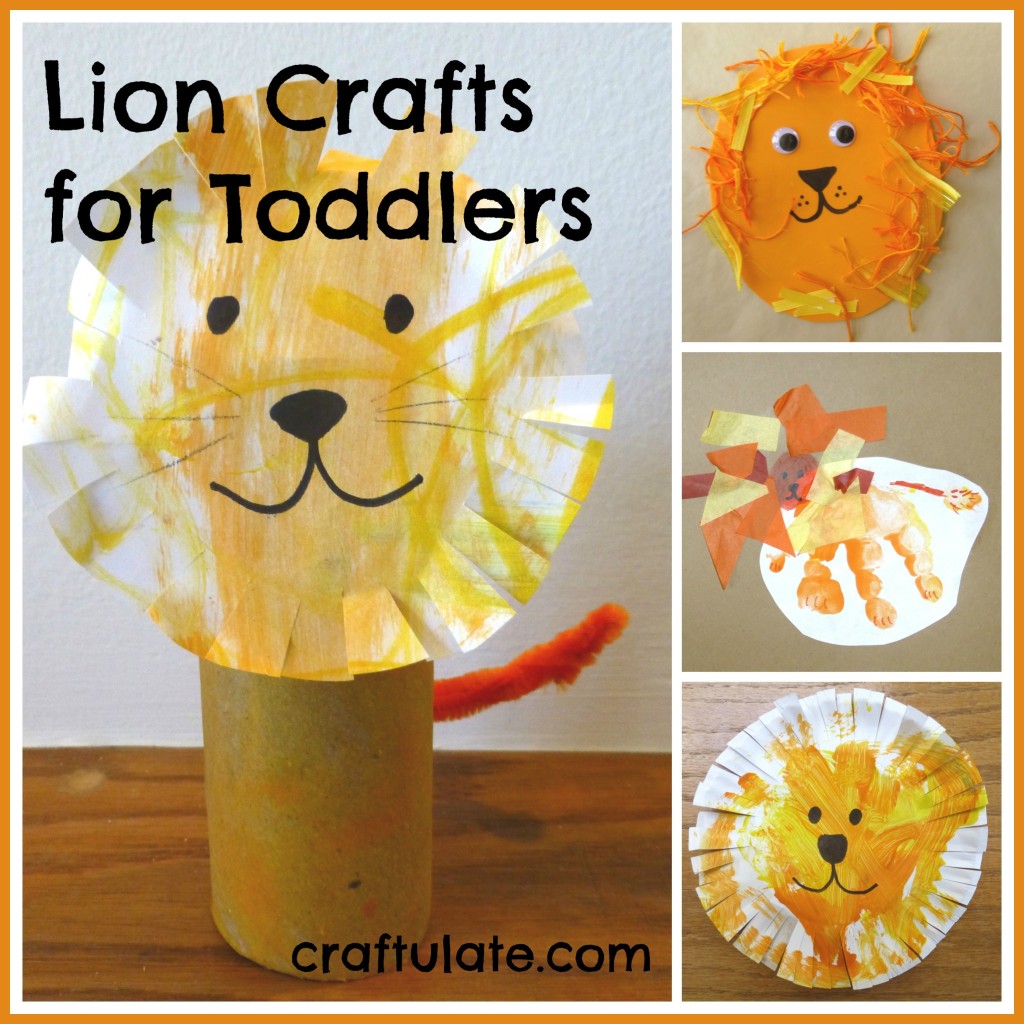 The following post contains affiliate links, which means that at no extra cost to you I can make a tiny bit of money to help support this blog. Thank you!
Cardboard Tube Lion
I gave F some yellow and orange paint and an empty toilet paper tube, and he had a good attempt at trying to paint it.
Then he finished off by doing random painting on paper using the same paint. I then gave him a yellow marker to scribble over the paint and make the mane.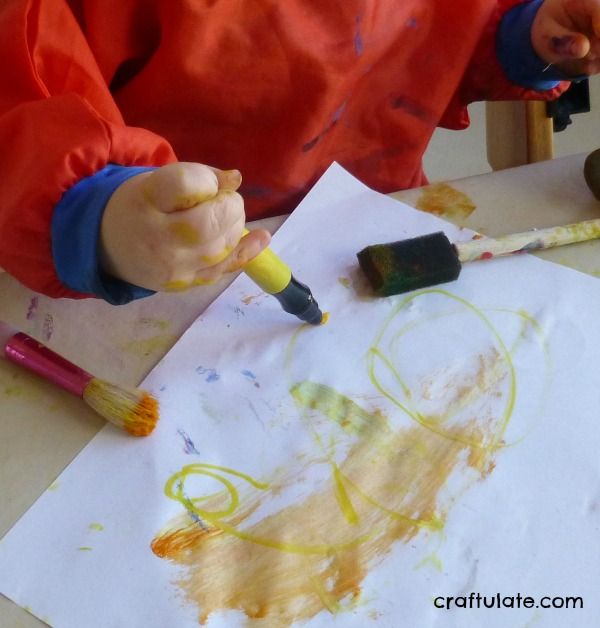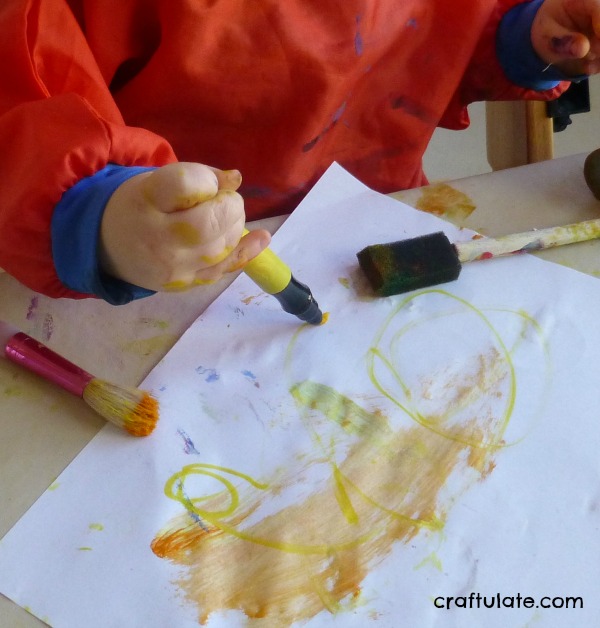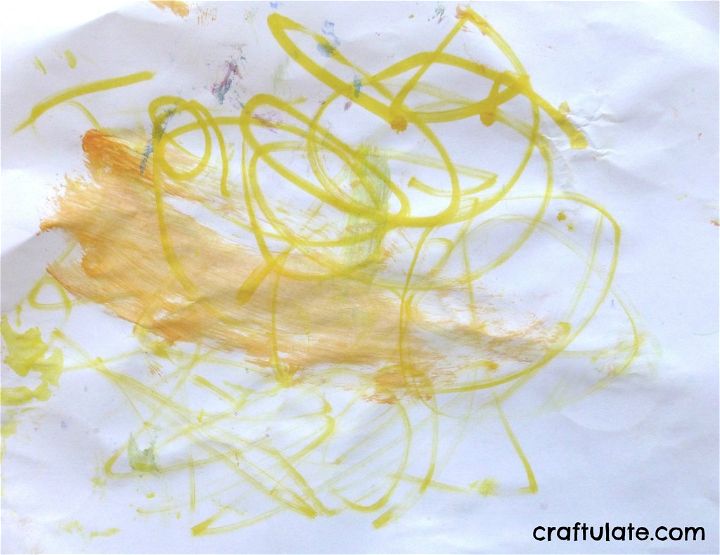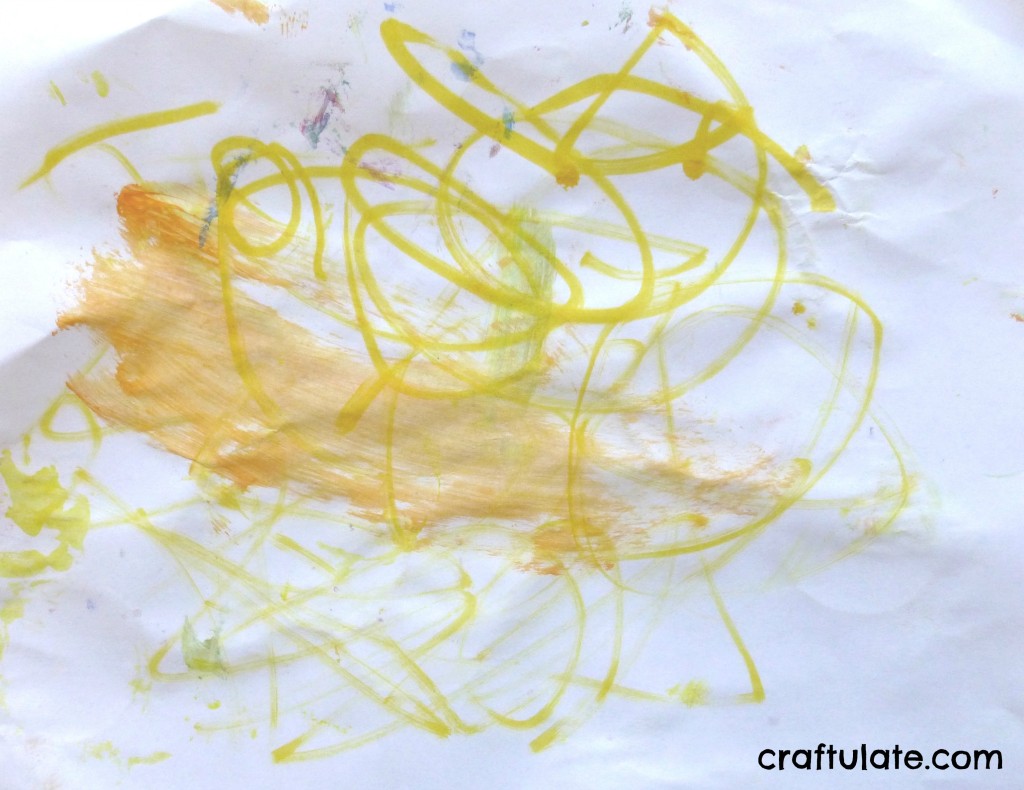 Once it had dried, I cut out the head shape, drew on some features and taped it to the tube. I made scissor cuts around the edge then ruffled them to create texture. I punched a hole in the base of the tube at the back and threaded an orange pipe cleaner through for a tail.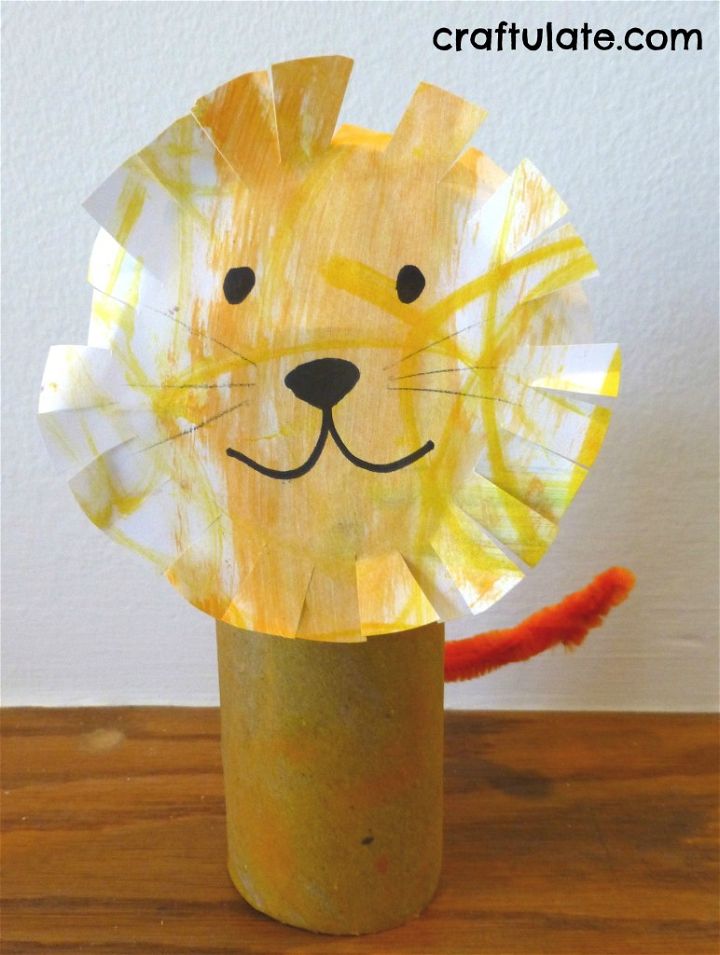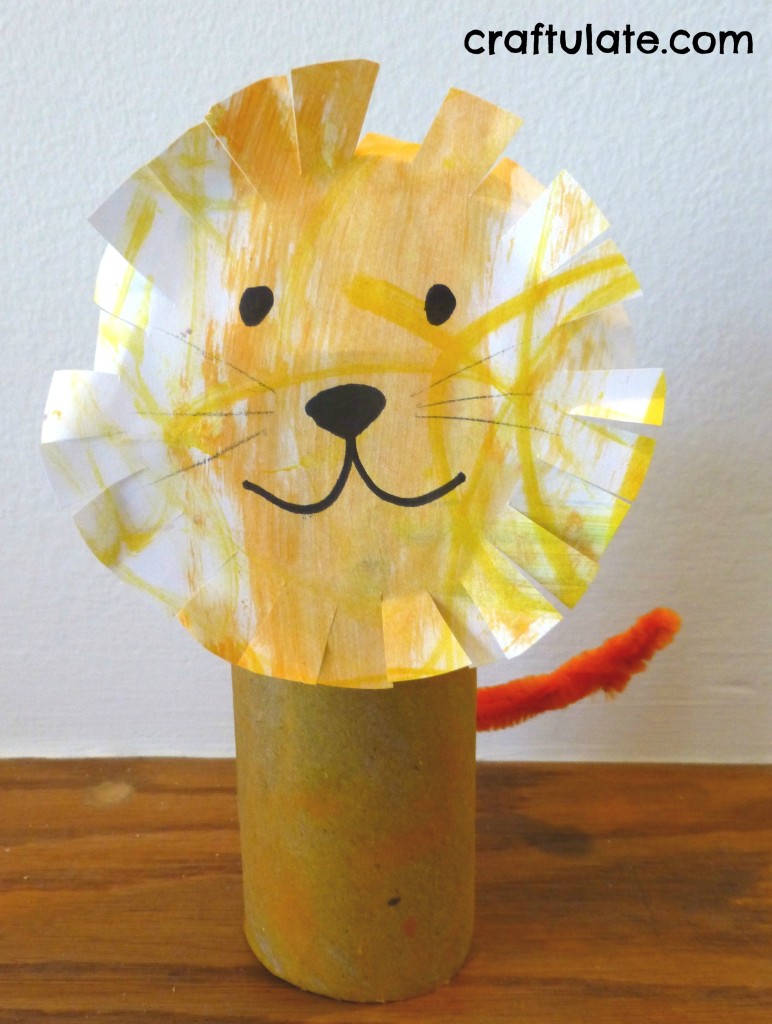 Paper Plate Lion
After painting in the above activity, I kept the paper plate we had used as a paint tray. After the paint had dried, I made scissor cuts around the edge to make a mane, and added facial features. Older children could practice their scissor skills with this activity.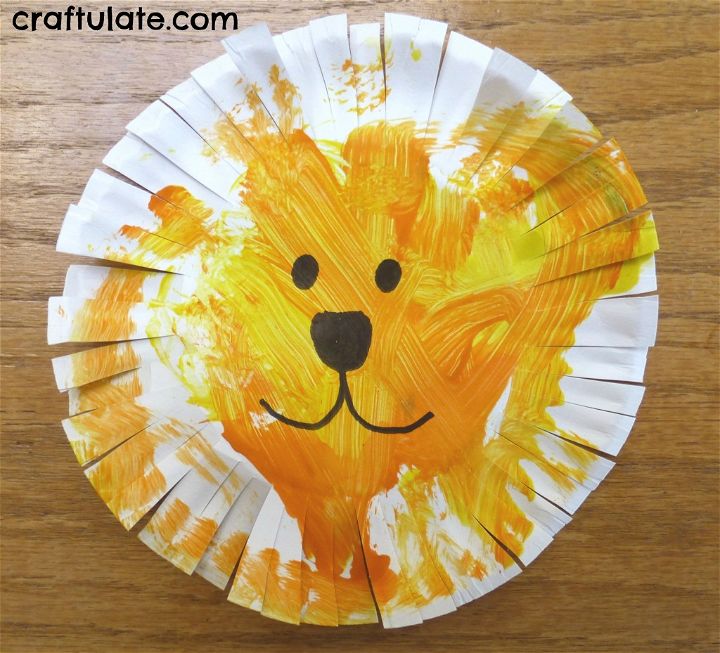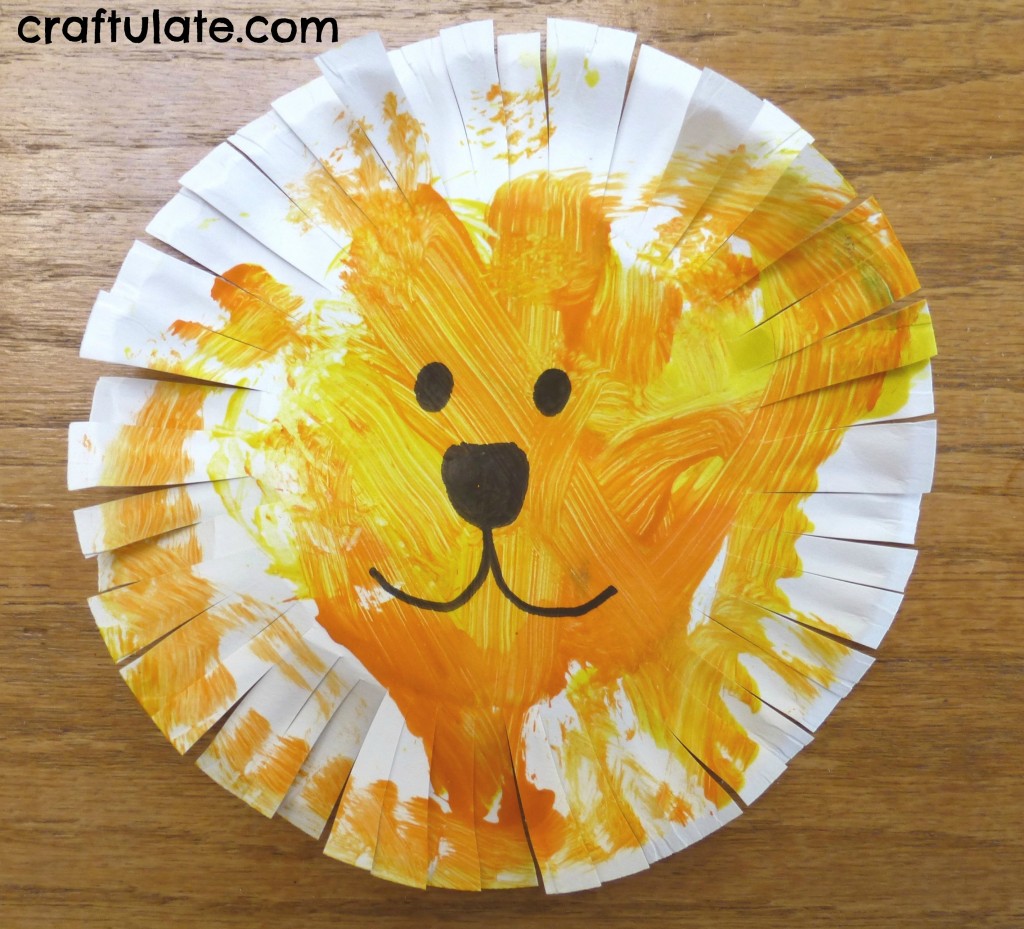 Later I taped a craft stick to the plate to make it into a mask!
Craft Foam, Ribbon and Thread Lion
I cut out a lion head shape from orange craft foam, and provided small strands of yellow and orange ribbon and embroidery thread.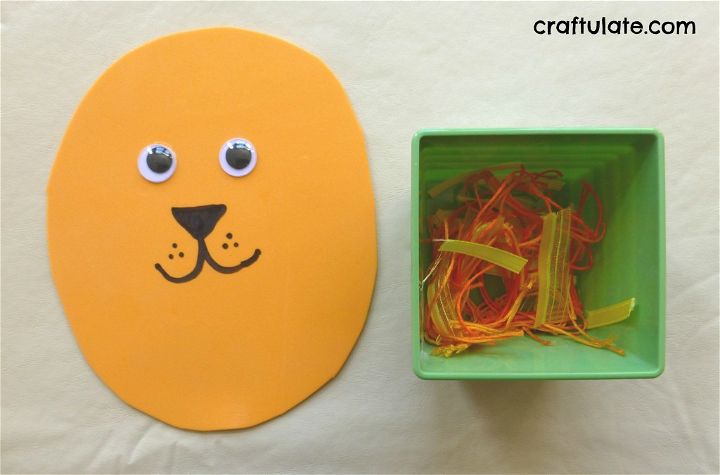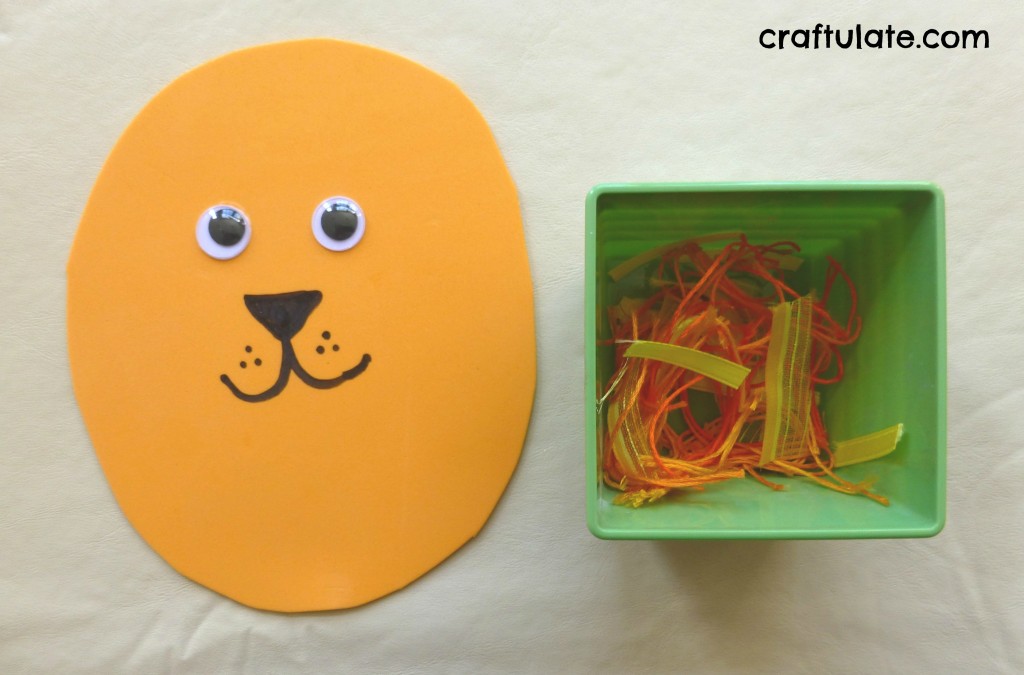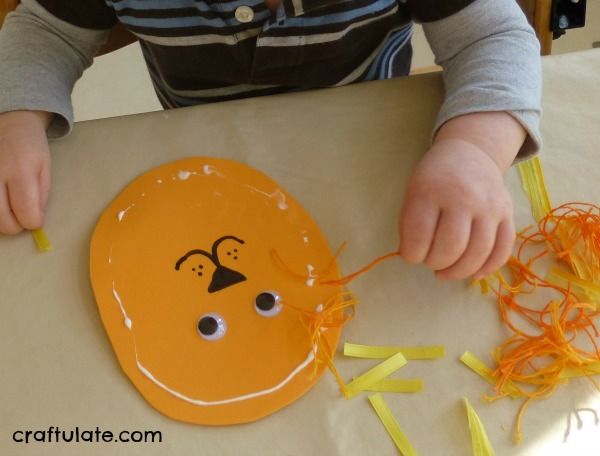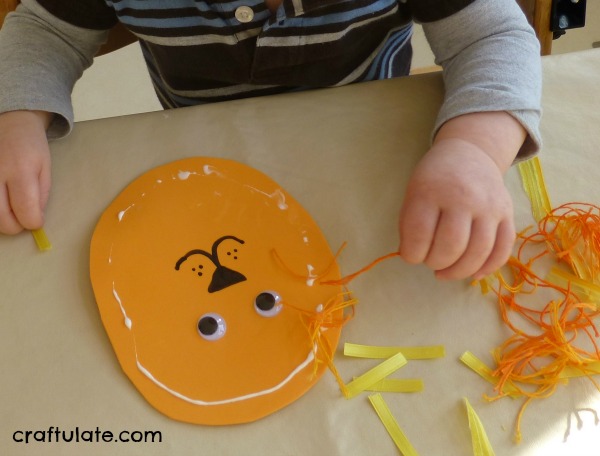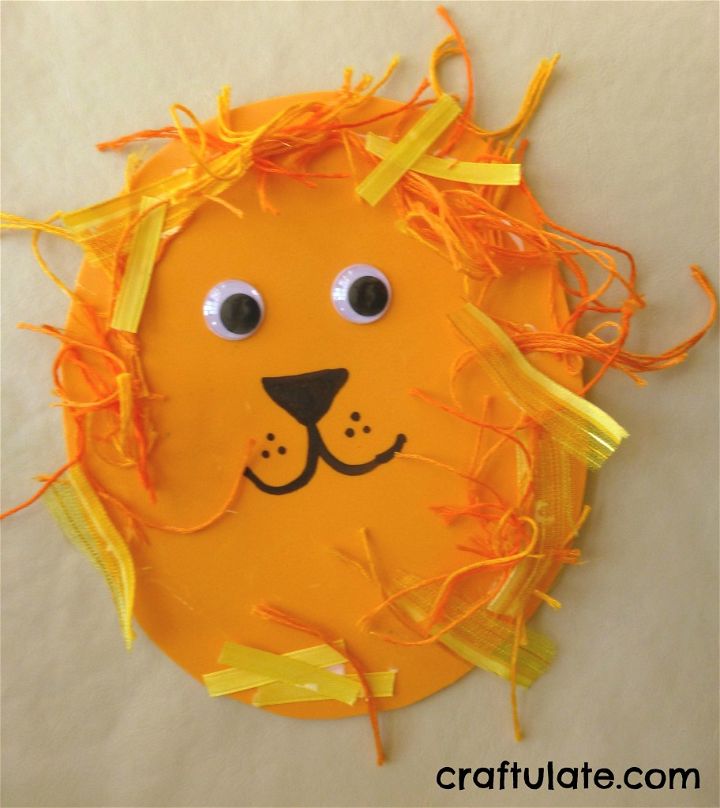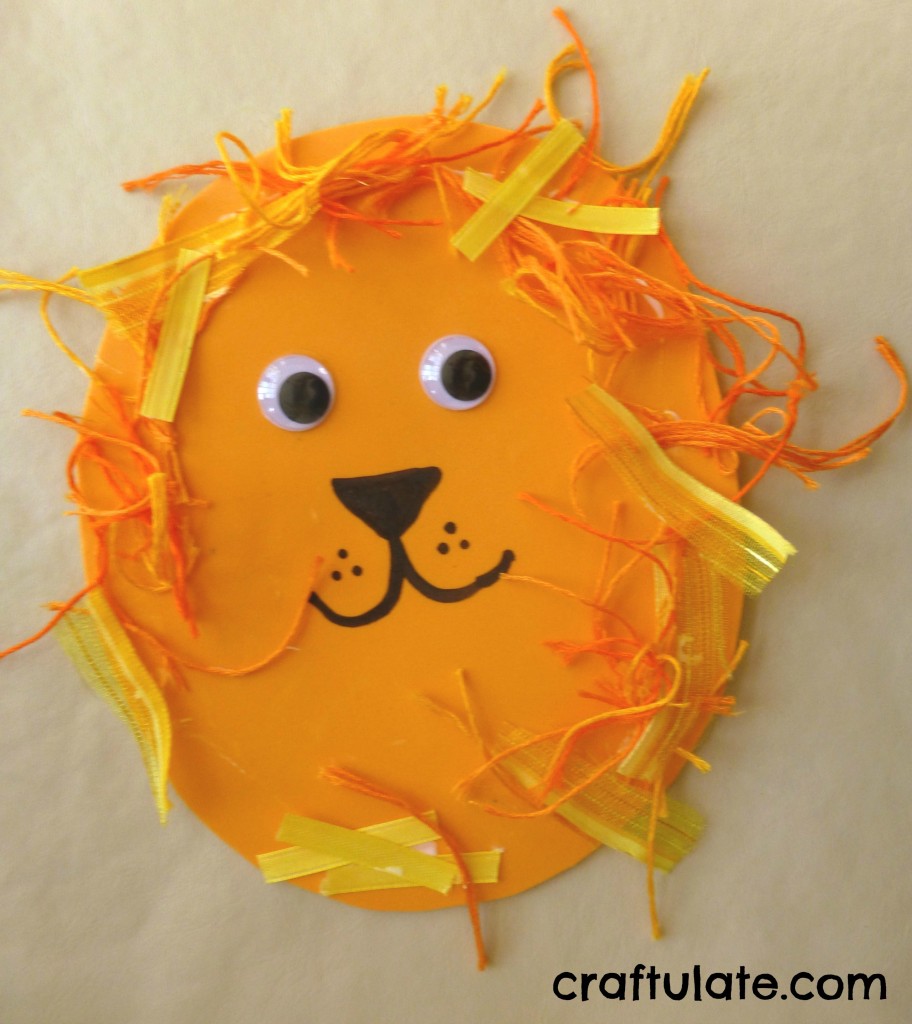 This craft was different from the two above as I made it clear to F what we were making as we did it, rather than make the finished product without him.
Tissue Paper and Handprint Lion
While painting with orange paint we made some handprints. After the paint had dried we glued on tissue paper pieces to make a mane.