Following on from our recent Lion crafts… March comes in like a lion and goes out like a lamb! Here are five easy lamb crafts for toddlers and young children.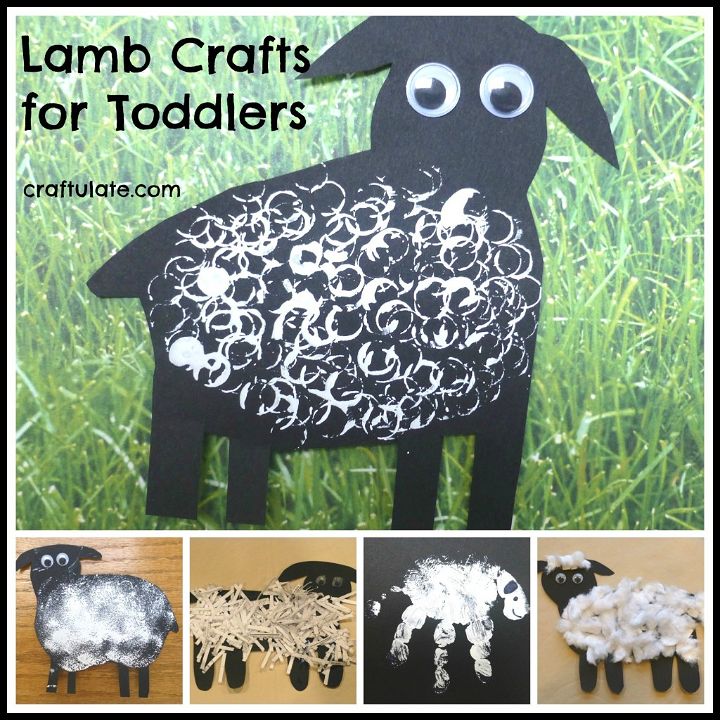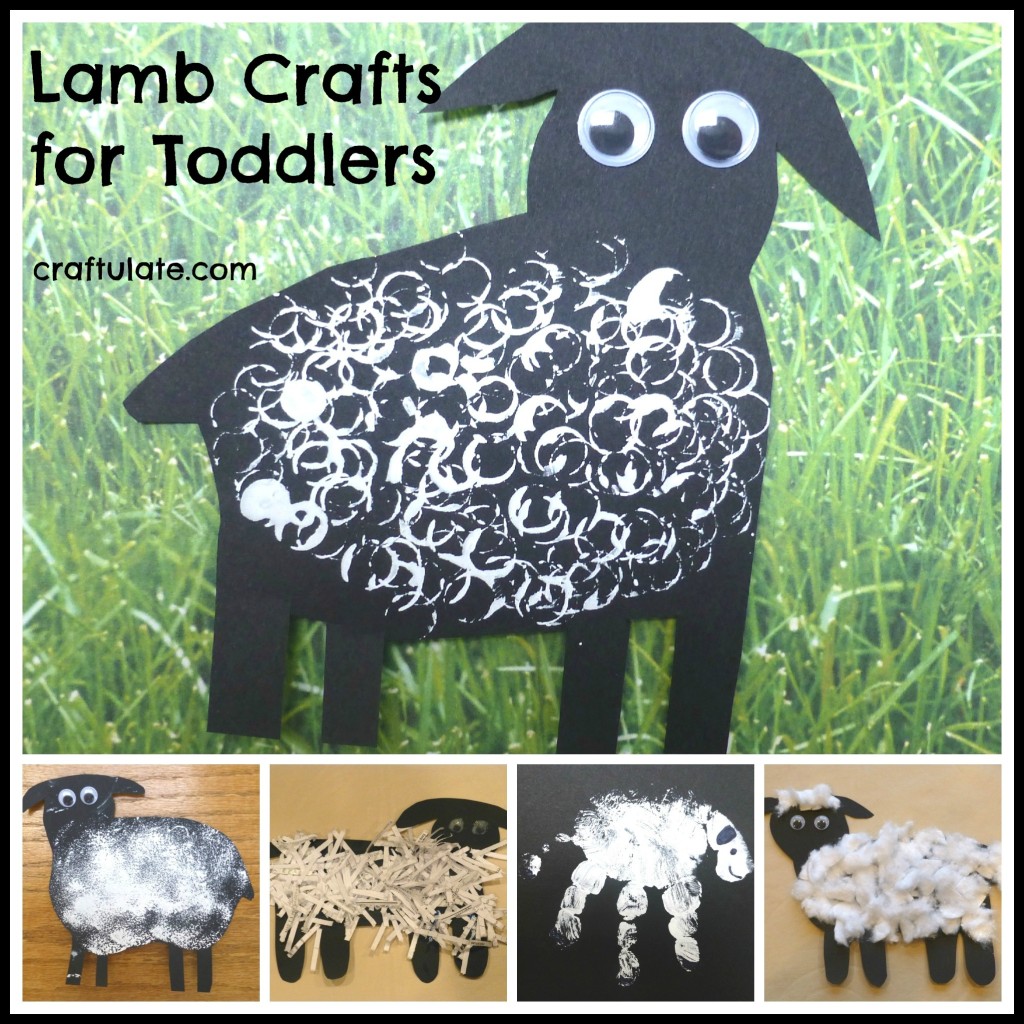 The following post contains affiliate links, which means that at no extra cost to you I can make a tiny bit of money to help support this blog. Thank you!
Cotton Wool Lamb
This craft is a real classic! I actually used cotton rounds that I pulled apart, partly because I think the finished effect looks better than cotton wool balls, but also because this was all I had at home! 🙂
I cut out a lamb shape from black cardstock and glued on some googly eyes. Then I applied glue to the lamb's body and top of the head, and gave it to F with the cotton wool.
He wasn't keen on the texture of the cotton wool to start with, so we completed this lamb together.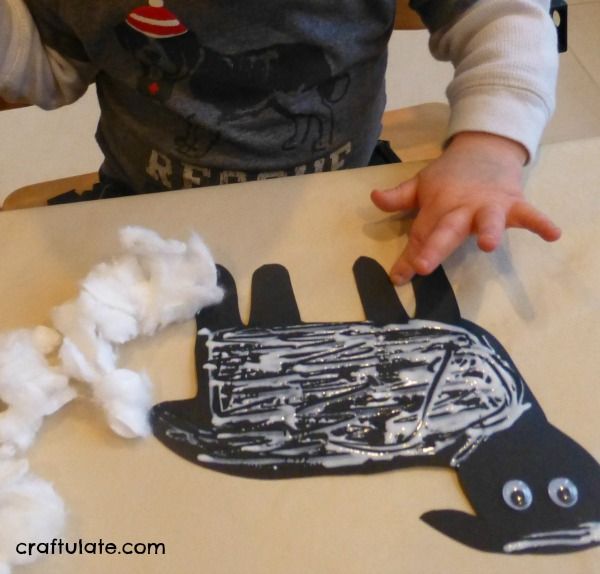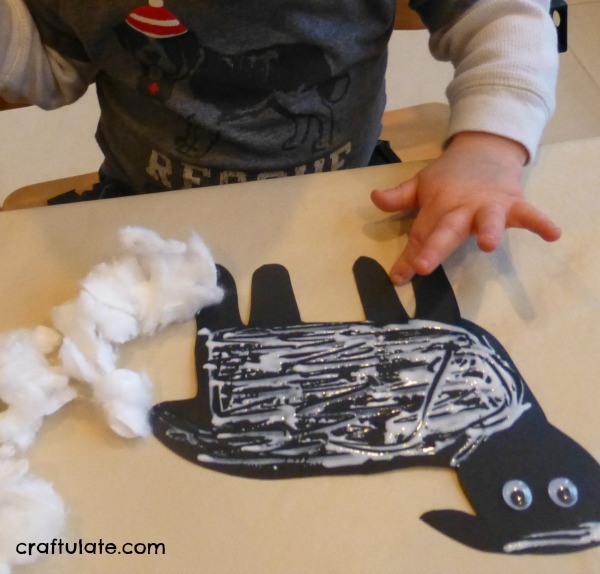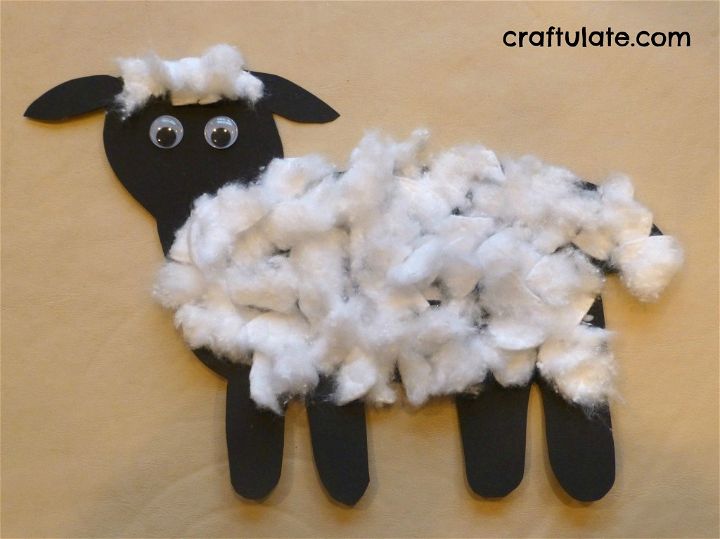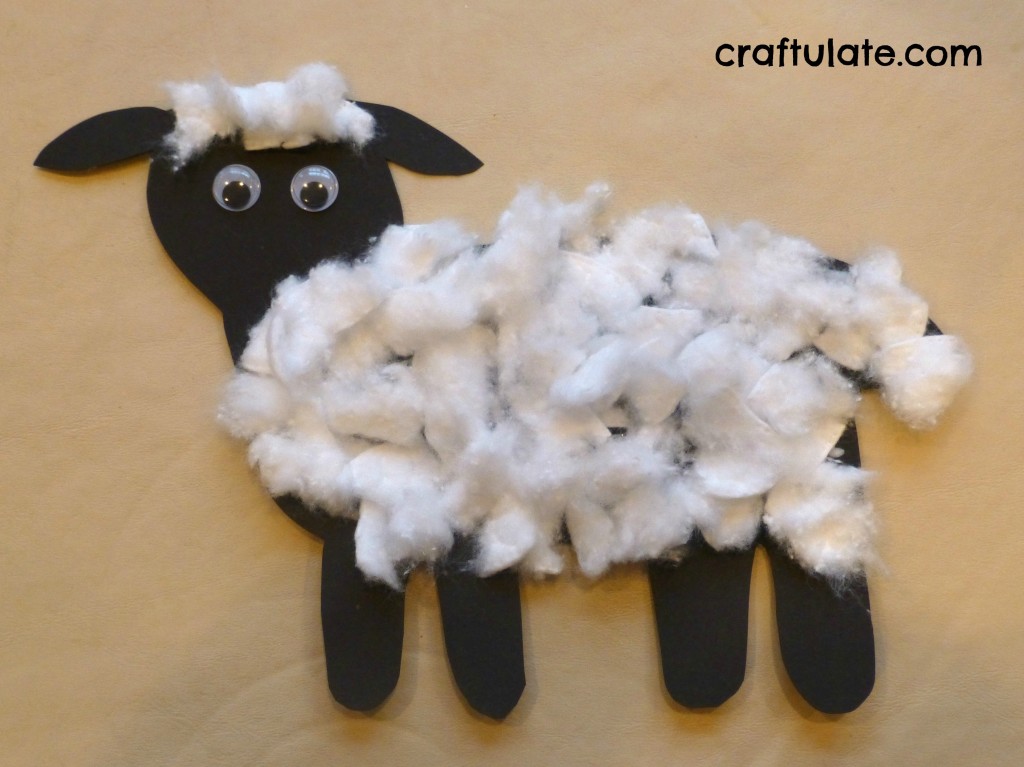 Straw-print Lamb
I gave F some white paint, black card and a straw, and showed him how to make stamps from the end of the straw.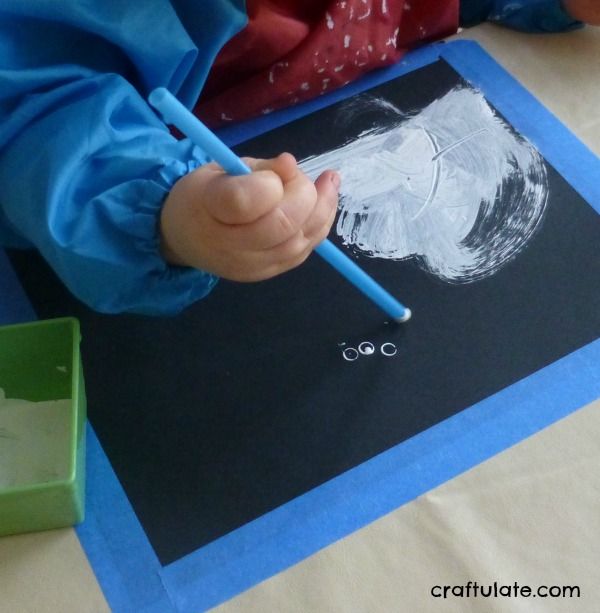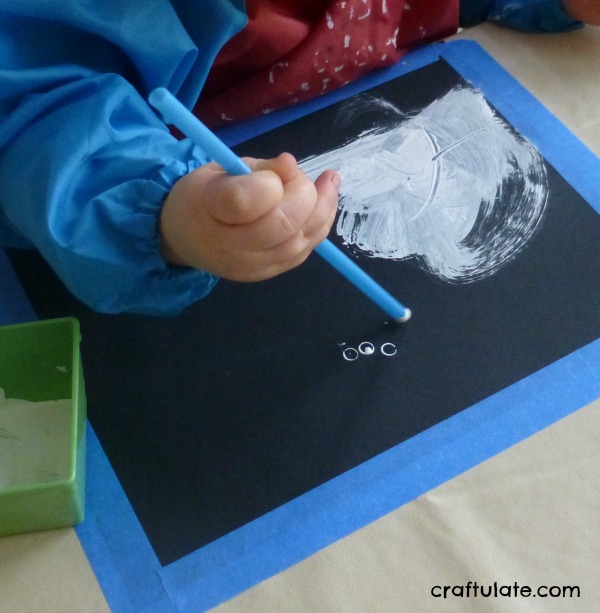 After they had dried I cut them out, added googly eyes and mounted them on grass effect paper. We made one each; F's is the first one.
Handprint Lamb
During the painting session above, F made a handprint onto black card. After it had dried I added features.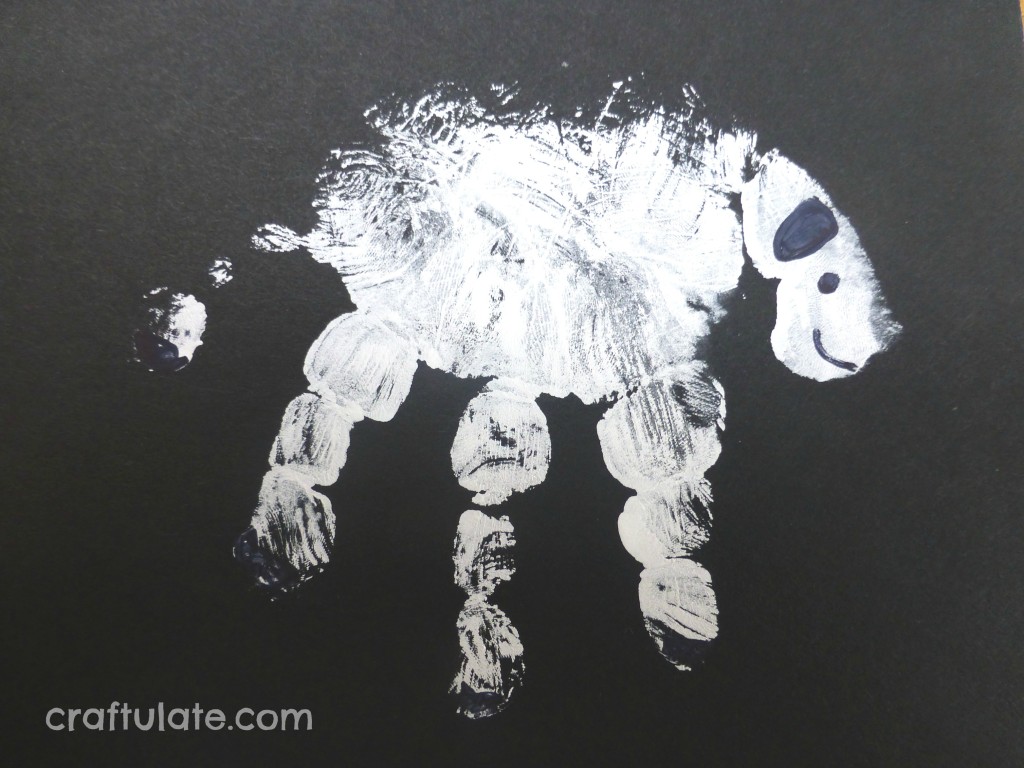 Note – I should have used paper or card that wasn't black, as the black features don't show up so well. Like a lot of handprint art you have to use your imagination a little, but that's part of the fun! This would also make a great base for adding cotton wool etc.
Sponge-print Lamb
As a quick bonus activity with leftover white paint, we also made some stamps with a round sponge.
Shredded Paper Lamb
This was very similar to the cotton wool lamb above, but instead we used shredded paper. F liked this much more than the cotton wool, and happily piled the shredded paper onto the glue.
I didn't have any googly eyes to hand (yes I know, utter fail) so I drew the eyes on with crayons.