This fishbowl craft uses a range of interesting techniques and textures.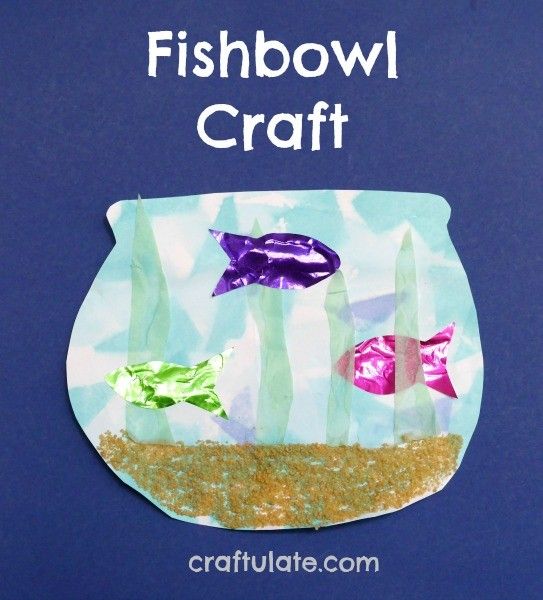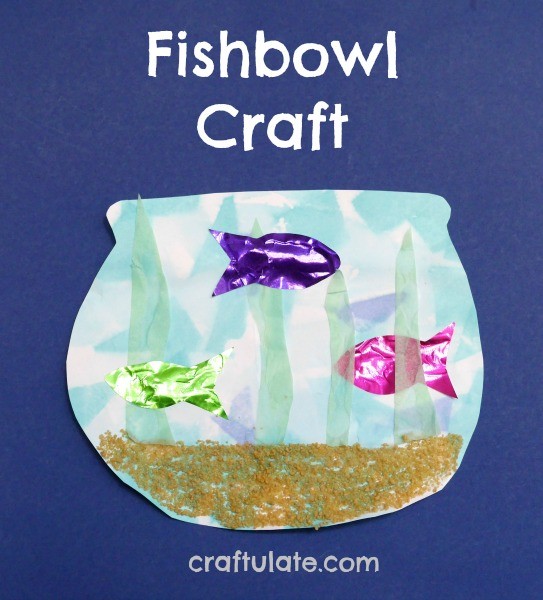 The following post contains affiliate links, which means that at no extra cost to you I can make a tiny bit of money to help support this blog. Thank you!
This activity is one of the crafts featured in my new book – 50 Animal Crafts for Little Kids! If you like this one, check out the other 49!!!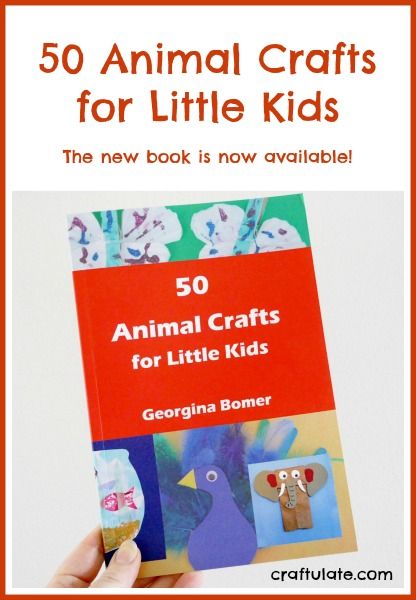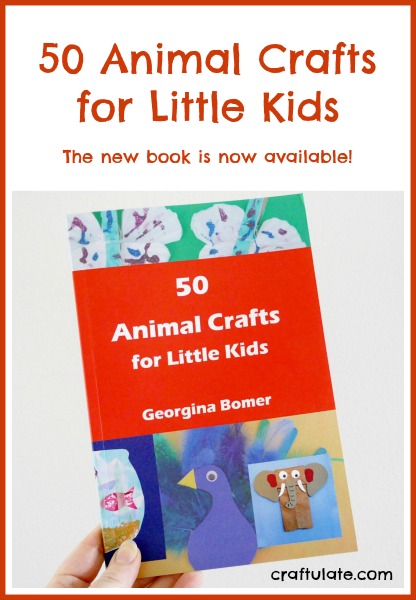 To make this cute fishbowl craft, we used the following materials:
The first stage of this craft is to make the background for the fishbowl. This involves "gluing" pieces of tissue paper to card with water – a technique we have used previously. Fill the card with the tissue paper, brushing water all over, and leave to dry.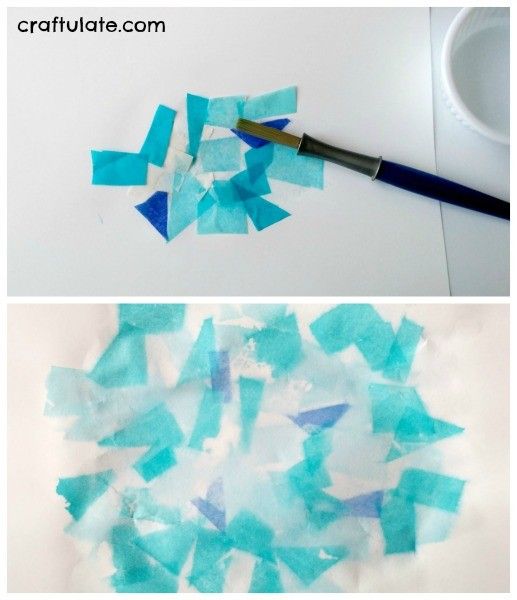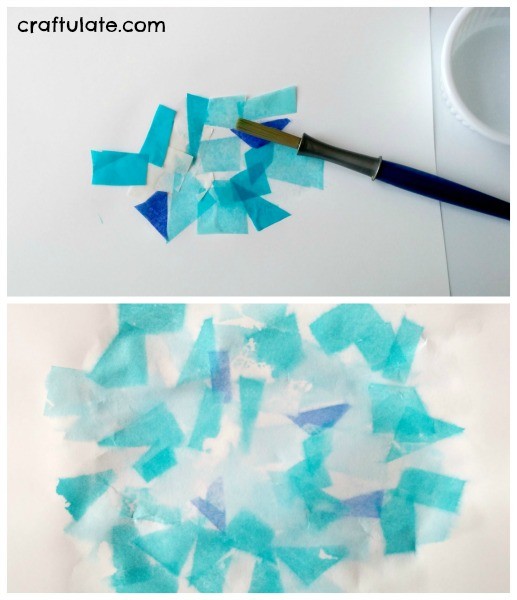 When the tissue paper is dry, it will flake off, staining the card with the dye. Cut the card into a fishbowl shape.
Spread glue onto the base of the fishbowl and sprinkle grains all over the glue.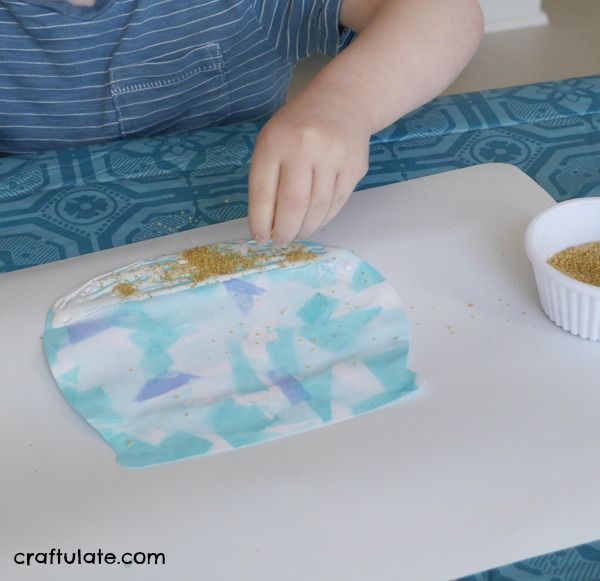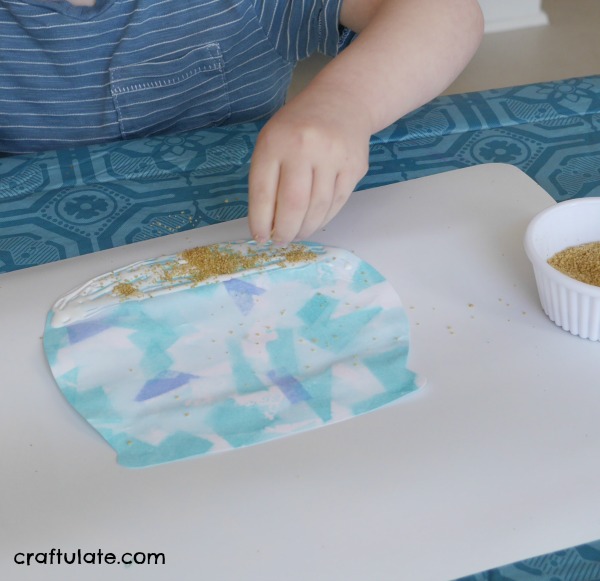 Cut strips of green tissue paper and glue them on, and add fish cut from the metallic paper. If you don't have the special shiny paper then you could use any other paper or card.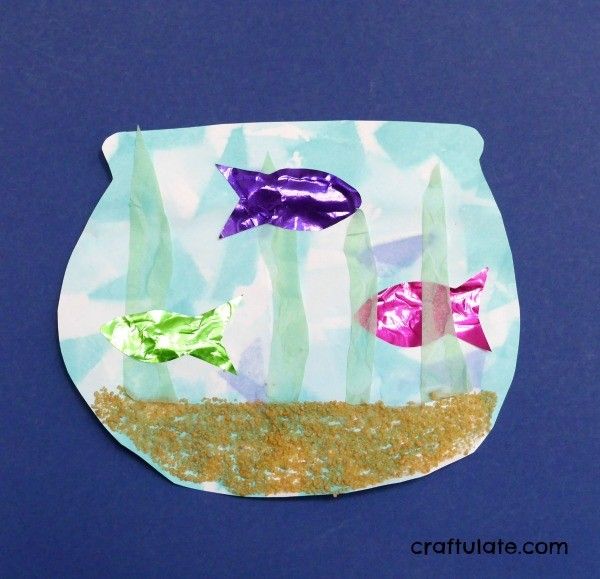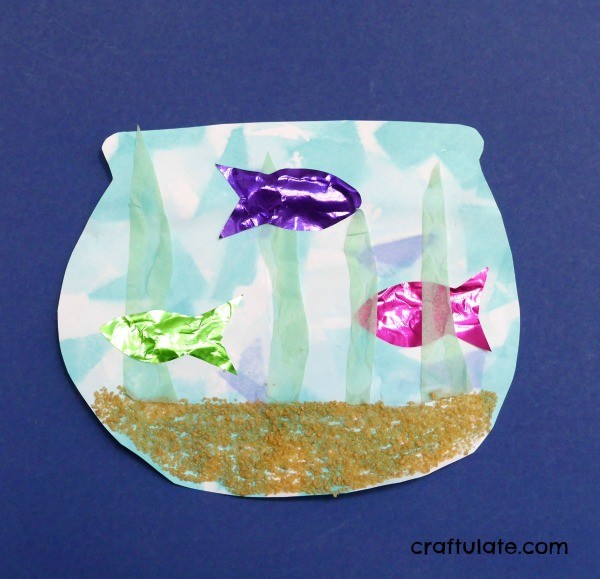 Note: if the grains start to fall off then brush an extra layer of glue over the top to secure them.