Using tissue paper and water is a really fun way to create artwork!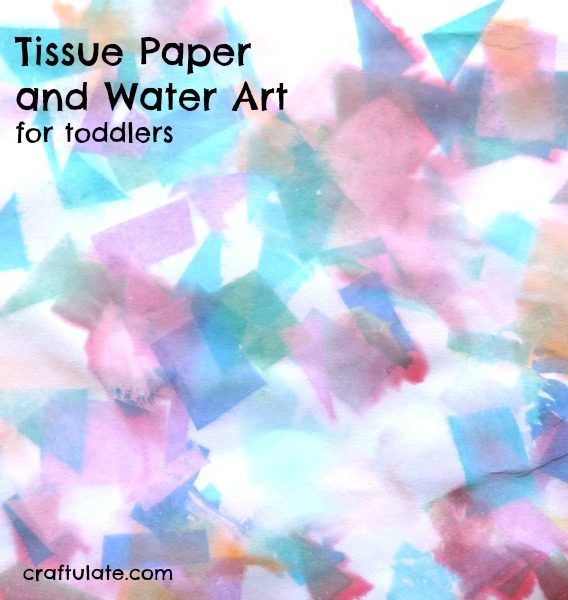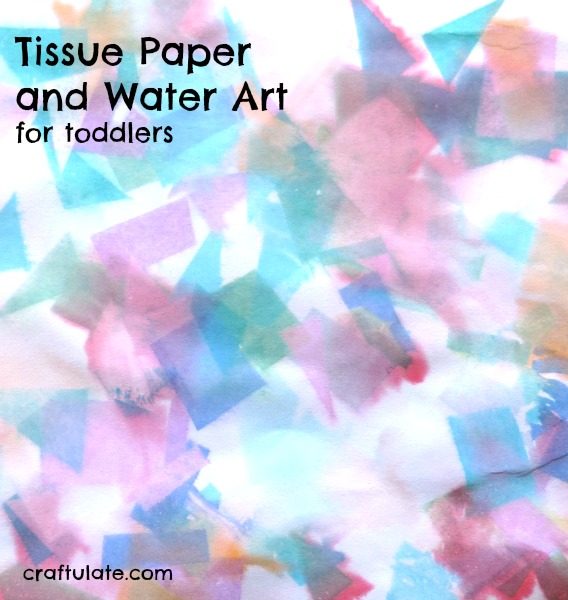 The following post contains affiliate links, which means that at no extra cost to you I can make a tiny bit of money to help support this blog. Thank you!
In advance of the activity I prepared lots of tissue paper pieces by cutting them up into different shapes. Older children can help tear or cut up the paper.
I provided F with a brush, a little water, some white card and the tissue paper pieces. I showed him how to stick the tissue paper to the card by brushing on some water.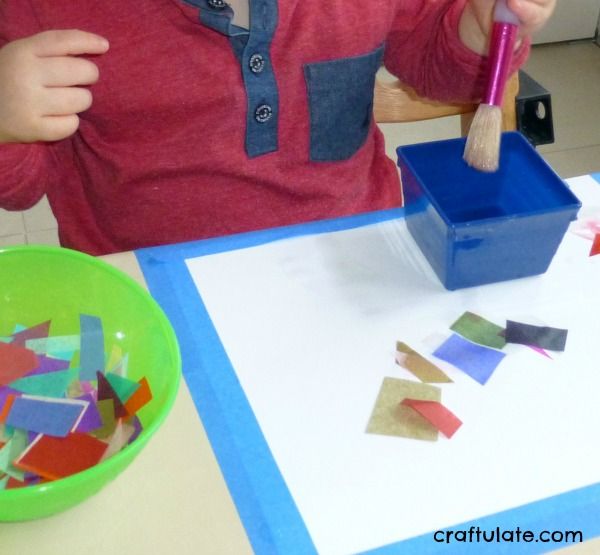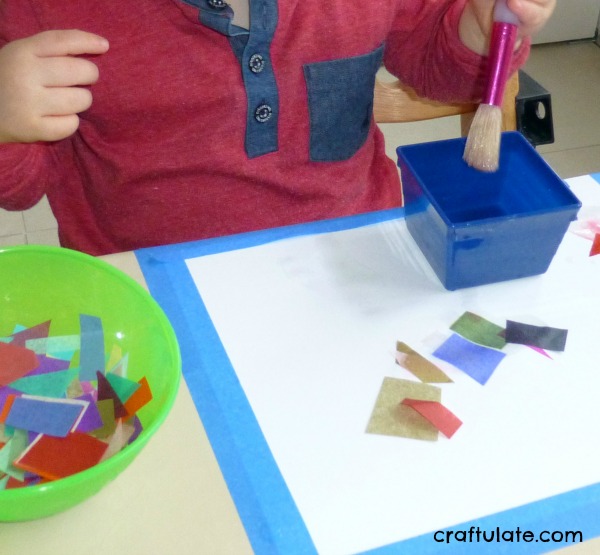 He quite liked doing this for a while, until the inevitable happened and the water bowl got knocked over. I quickly cleared up the excess on the table, and spread the rest of the water around the card. Now the tissue paper could be added anywhere! This worked fine although I had to be careful how I handled the card as some areas were pretty soggy. Also some of the dye started to leak through onto the table (we had a vinyl tablecloth underneath, so no harm done) but you might want to make sure you have something protecting your table.
Then we left it to dry overnight. By the next morning the tissue paper pieces were starting to peel off, and F helped me take these off. The pieces left the dye on the card, creating some unusual artwork.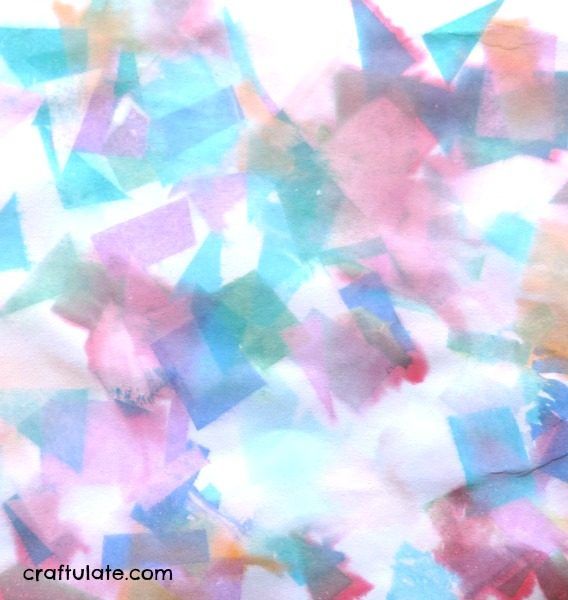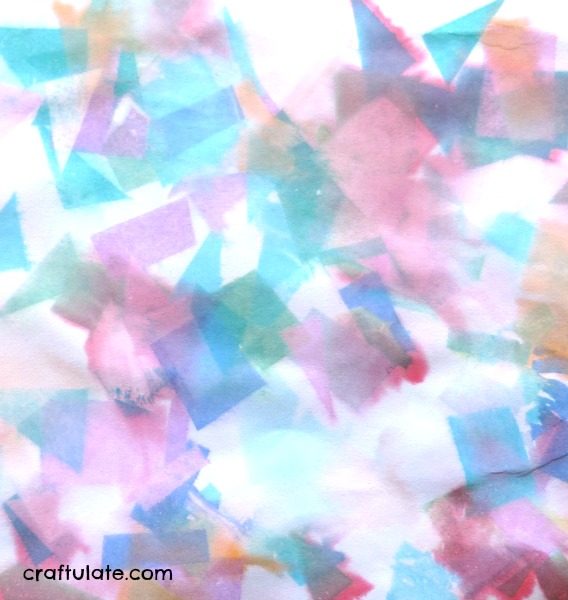 Note – the tissue paper bundle that I used included some metallic gold and silver paper. The colour didn't run from these pieces at all!



This activity was inspired by  The Imagination Tree .