These fine motor food preparation ideas all work on different skills. Your child will have an extra incentive if they get to eat the food after they have prepared it!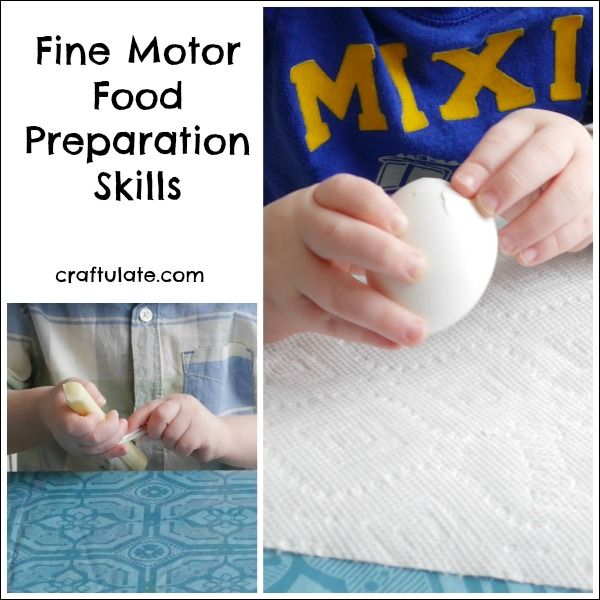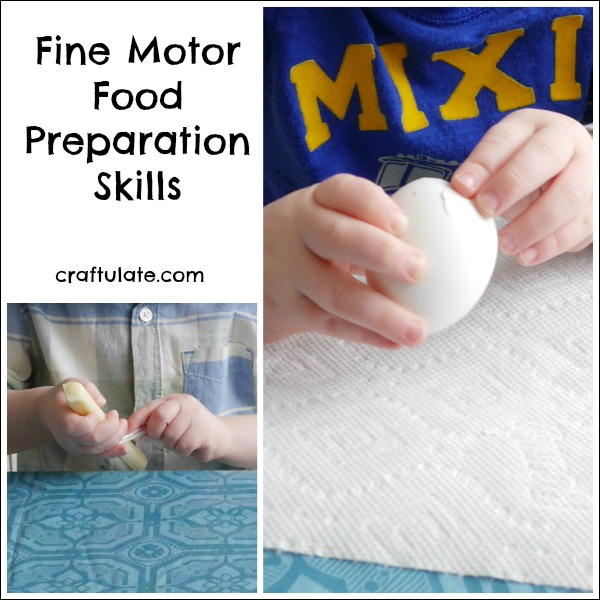 The following post contains affiliate links, which means that at no extra cost to you I can make a tiny bit of money to help support this blog. Thank you!
Do your children enjoy food in pouches? In our house they're called "squeezies" – not only is it great fine motor practice to unscrew the caps, the kids have to squeeze the pouches to get every last drop! Bonus activity? Let them screw the caps back on!
Cheese sticks – especially string cheese – works on pincer grip. I open the package just a little way for F, then he does the rest.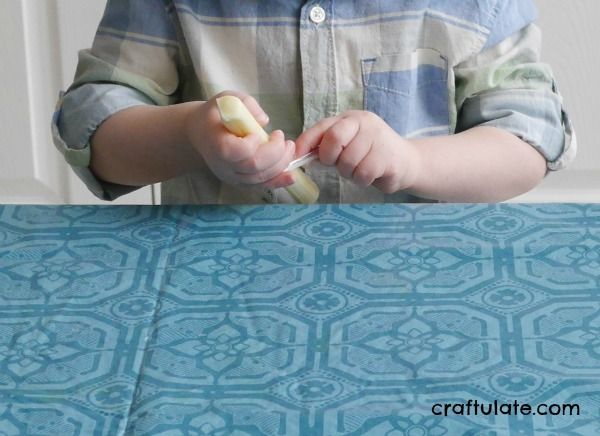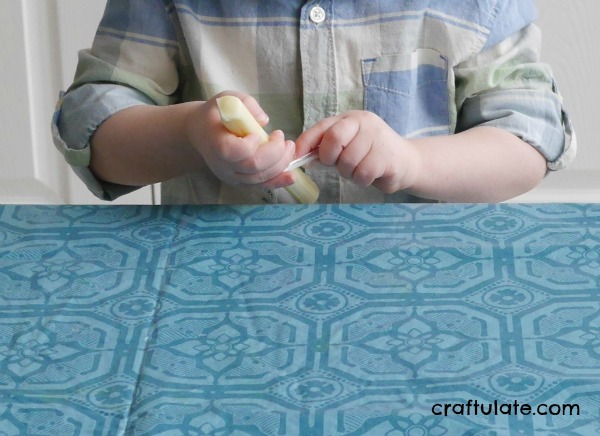 So many kids love Babybel cheese – and it comes in lots of varieties these days! Opening the individually wrapped packets really works on fine motor skills – pinching at the wrapper to get it removed, then peeling the tear strip around the cheese (they'll need to pull quite hard!) and finally separating the two halves to get at the cheese.
It is all too easy to prepare all our kids' food for them, but like with the cheese above – sometimes it is fun to let them try! Peeling a hard boiled egg needs patience as well as excellent fine motor skills.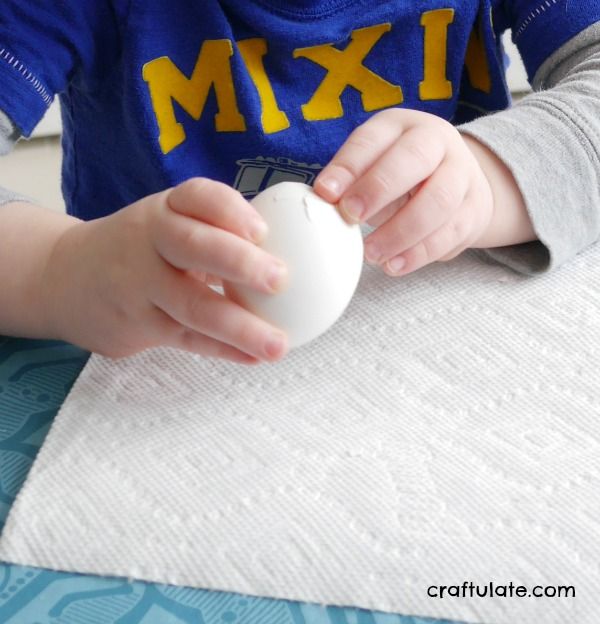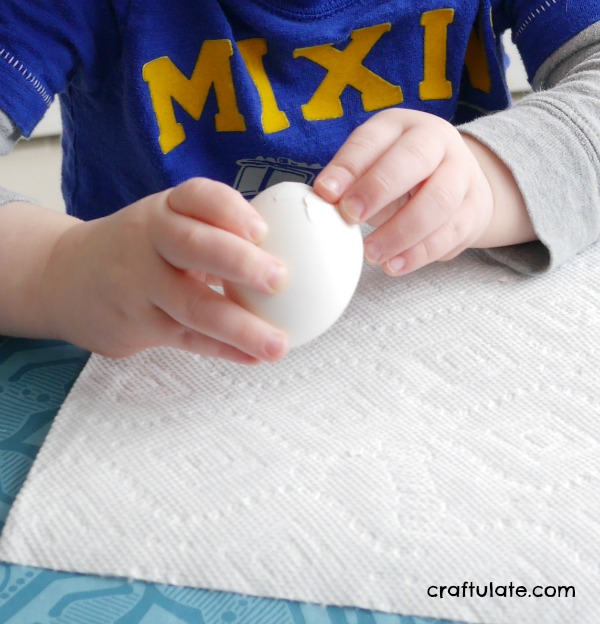 Are you doing some baking? Ask your child to place the cupcake liners like my son did when we made rainbow cupcakes. Those things are fiddly!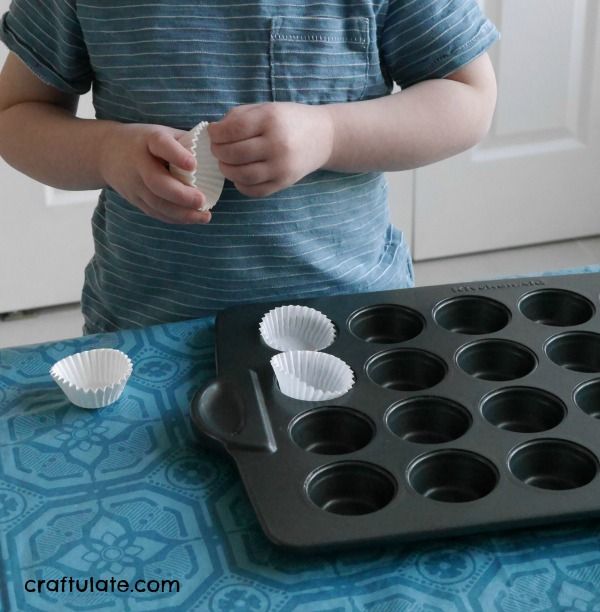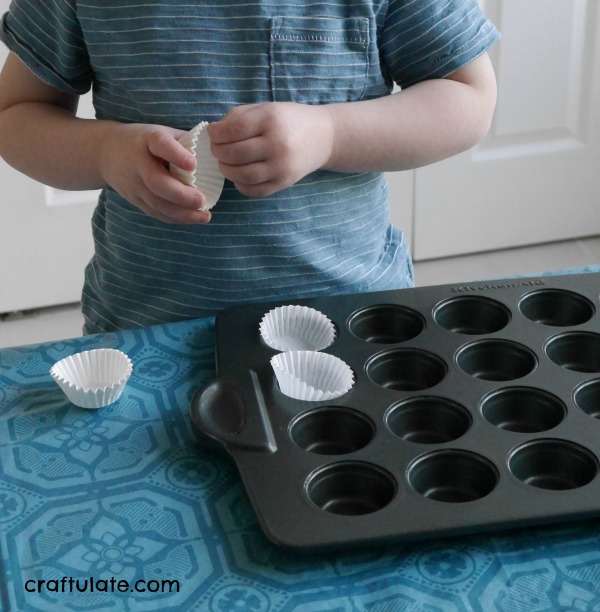 Think about all the snacks and food you provide and see if you could get your kids to help. Lids and caps to open, plastic food clips to undo (we used these in our fine motor unwrapping activity!), measuring ingredients, foil or plastic-wrap covered items to unwrap, and many more! If your child can use scissors then they could help with other tasks such as cutting open packages or snipping herbs like chives. And as your child gets older you'll want to introduce a knife – we're not quite there yet but I've got my eye on this one from Curious Chef!
Here are some ideas from my co-hosts for working fine motor skills into kitchen activities:
And if you'd like more fine motor play activities, check out these other fab posts: