This train track dominoes activity works on fine motor practice and engineering skills, as well as being great fun for kids!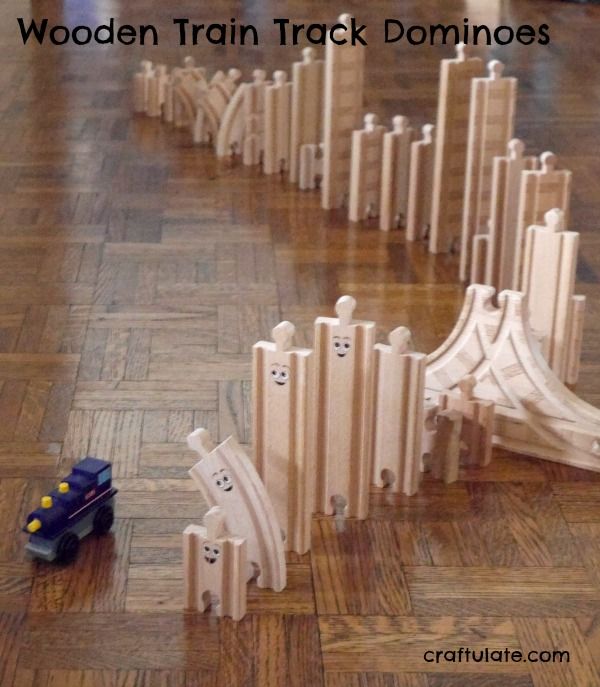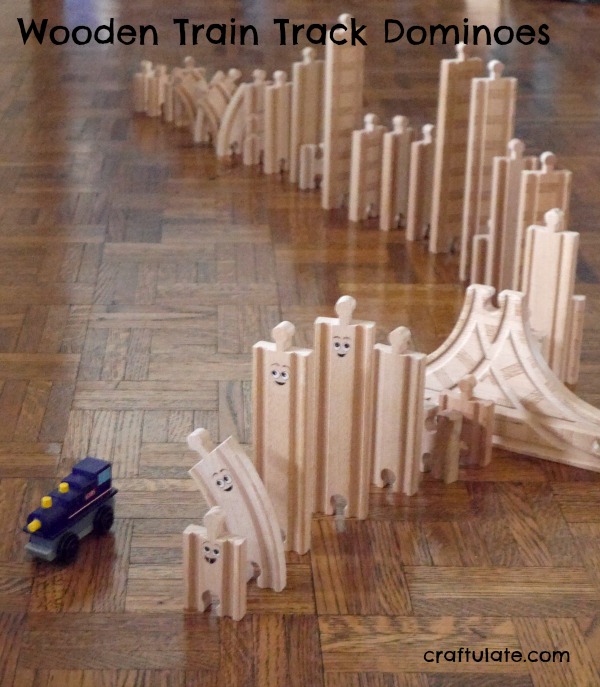 Disclosure: I was provided with this book from The Innovation Press free of charge in exchange for my fair and honest review. Please see my disclosure policy. This post also contains affiliate links, which means that at no extra cost to you I can make a tiny bit of money to help support this blog. Thank you!
This activity was 100% inspired by my son's current obsession: the new book Old Tracks, New Tricks!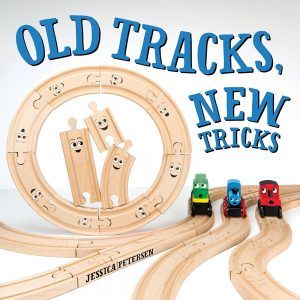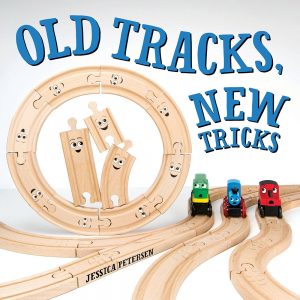 You may remember that I mentioned it a couple of days ago in our collection of Top Ten Train Books! It's a wonderful story about three pieces of wooden track that start doing tricks in order to get a child's attention at a toy shop, and my son just loves it!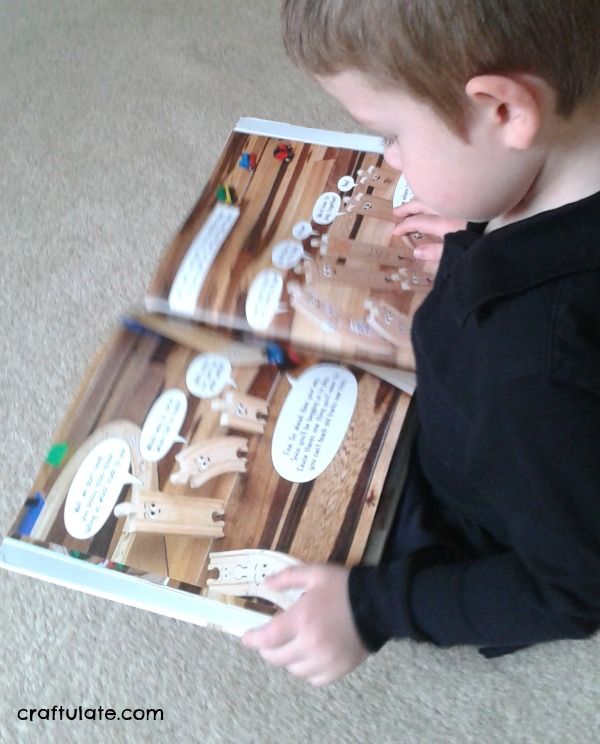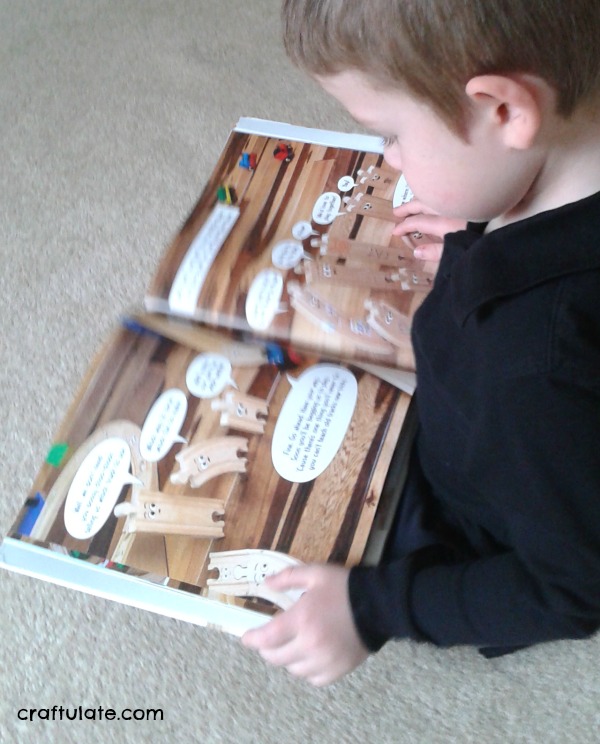 After the story finishes, the author has included loads of activity ideas – which is fantastic for making the train track characters come alive! The first activity we tried was to make a flying train (although the version in the book is MUCH better!).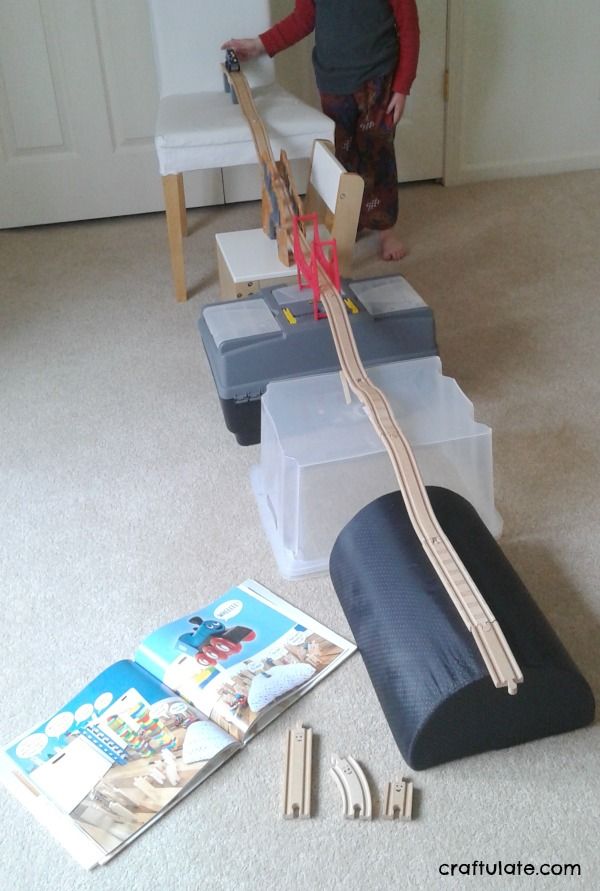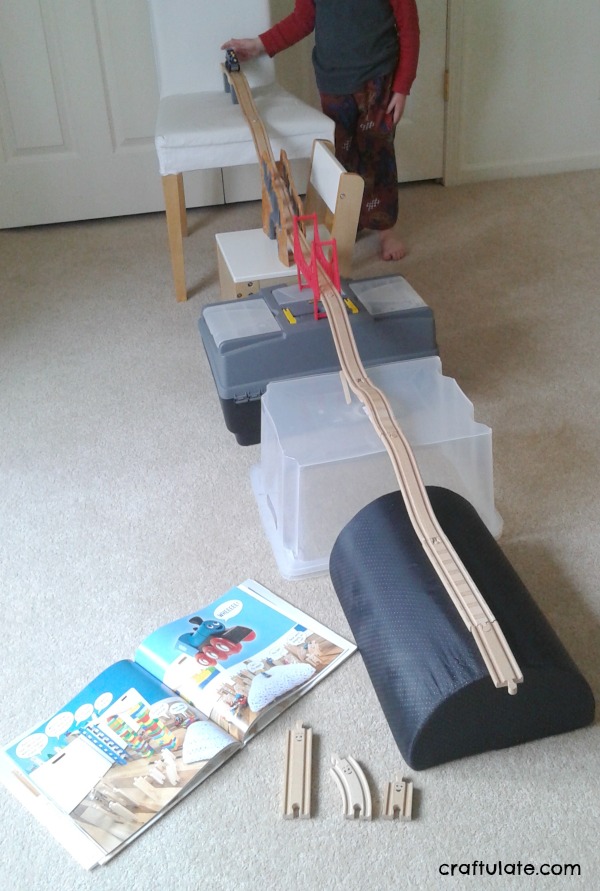 We've tried several more since then but the one that my son really wanted to try was train track dominoes! The lighting wasn't great for photography in our hallway – but it was the only non-carpeted space big enough, so that's where we headed.
It turns out that there is more to the activity than first appeared. There is a fine motor skills aspect to it; the child needs good hand-eye coordination to place each piece without knocking them all down.
Secondly, there are building and engineering skills required. For example, not all the track pieces will stand up on one end. And the pieces have to be placed carefully so that when they fall, they knock down the next one – and when the tracks are all different shapes and sizes that isn't as easy as it looks!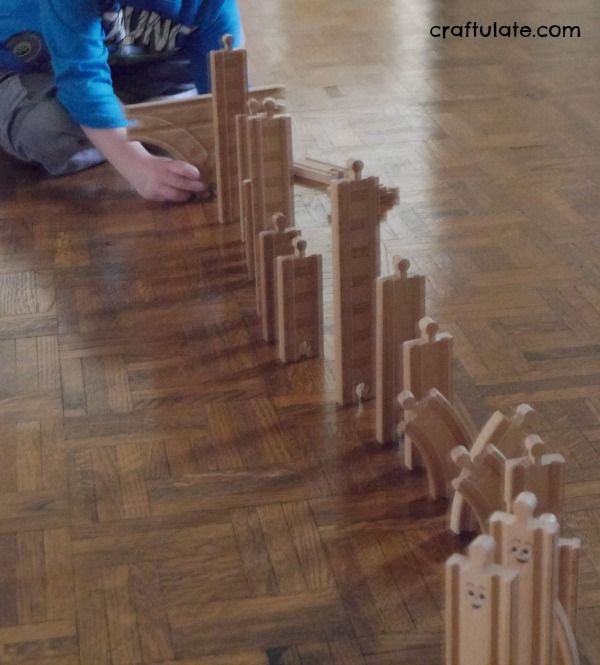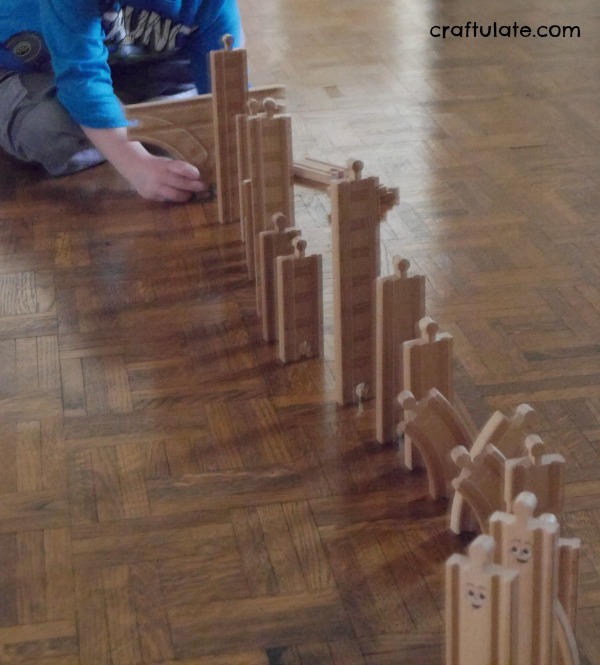 And lastly, it was great fun for both me AND my son! He used a train to start off the dominoes, which I thought was a nice touch.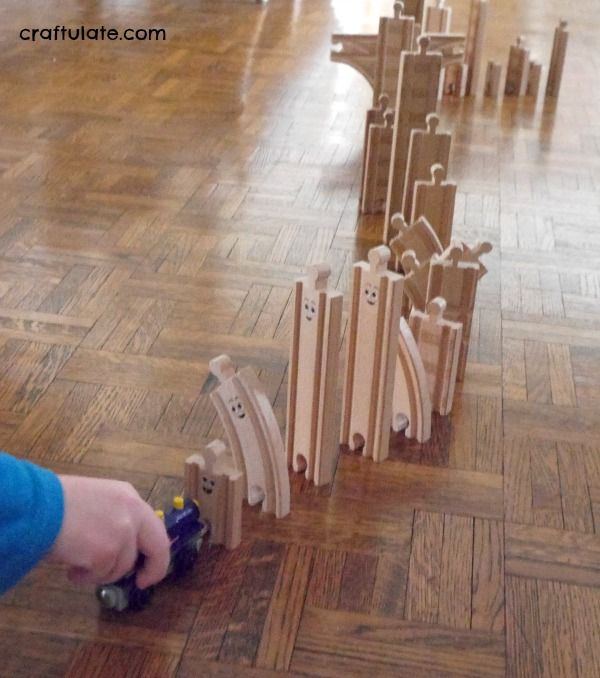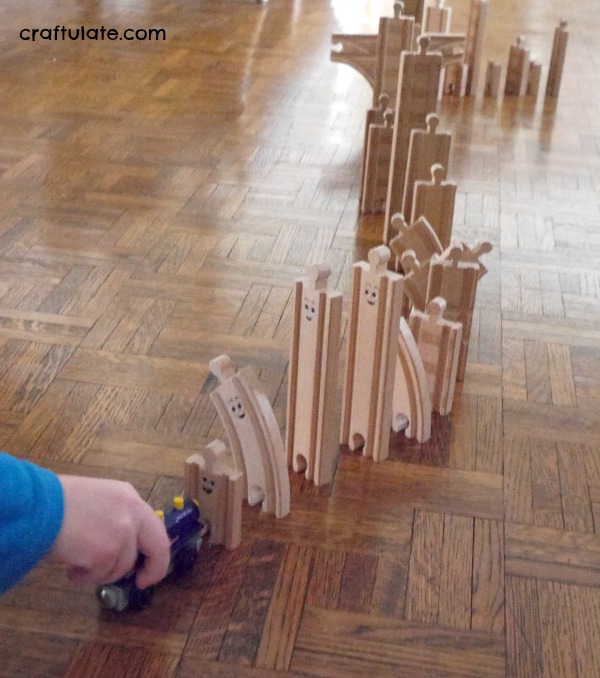 And of course our new train characters (Tracky, Tinker, Trixie, and um, their new friend Terry) were always at the start of each line!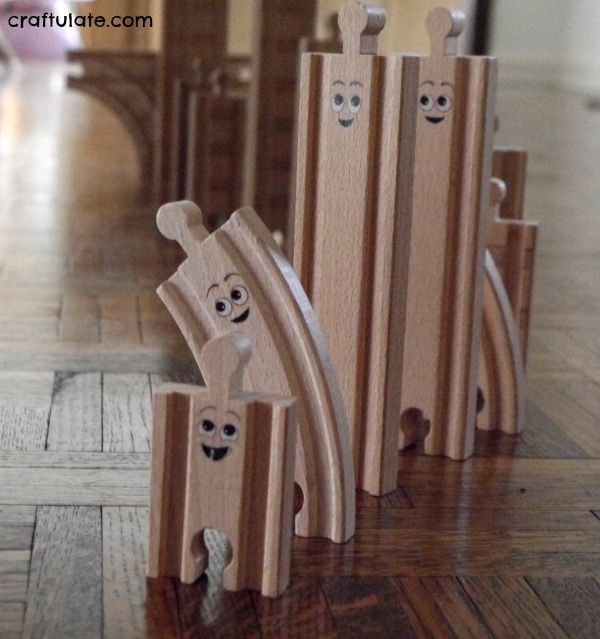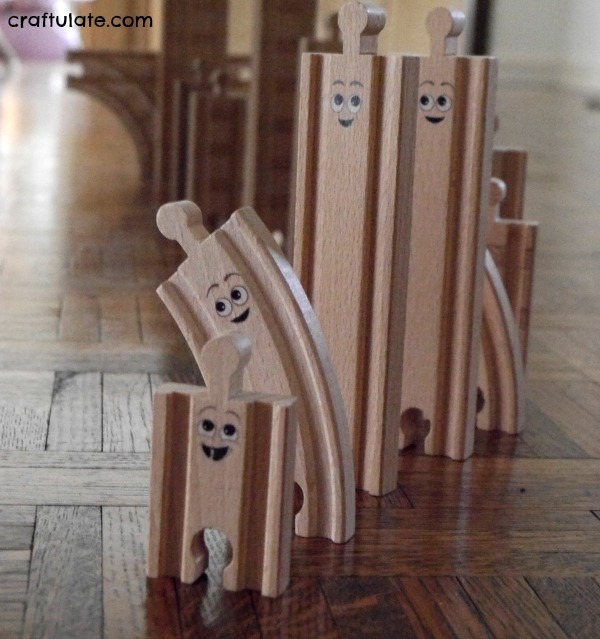 When my son lines up regular dominoes (or sometimes he uses Jenga pieces!) he gets really creative with split lines, curves and sometimes going up and down obstacles. I can't wait to see what he creates next with the wooden track!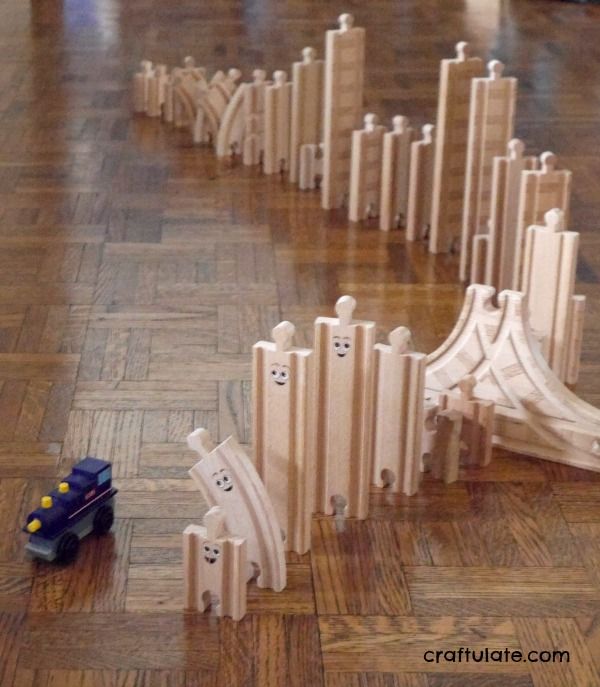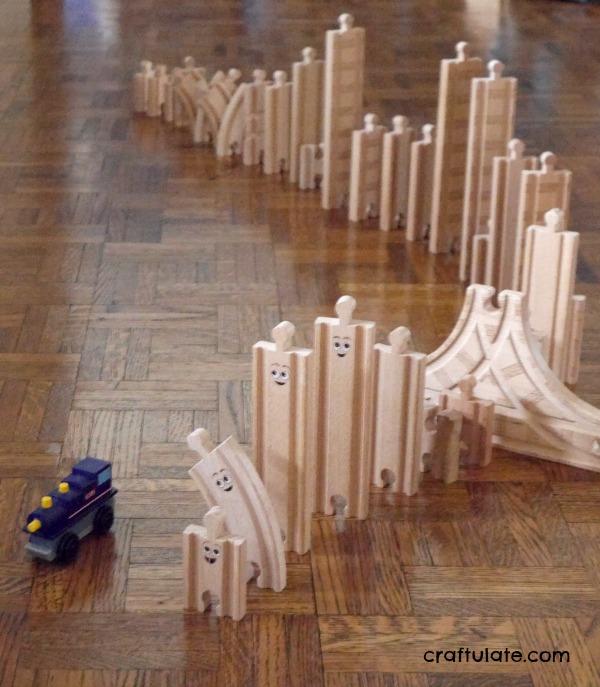 [bctt tweet="Wooden Train Track Dominoes #kidsactivities #finemotor" username="craftulate"]