Cutting hearts is a great activity for kids to try on Valentine's Day – and it works on some basic scissor skills, too!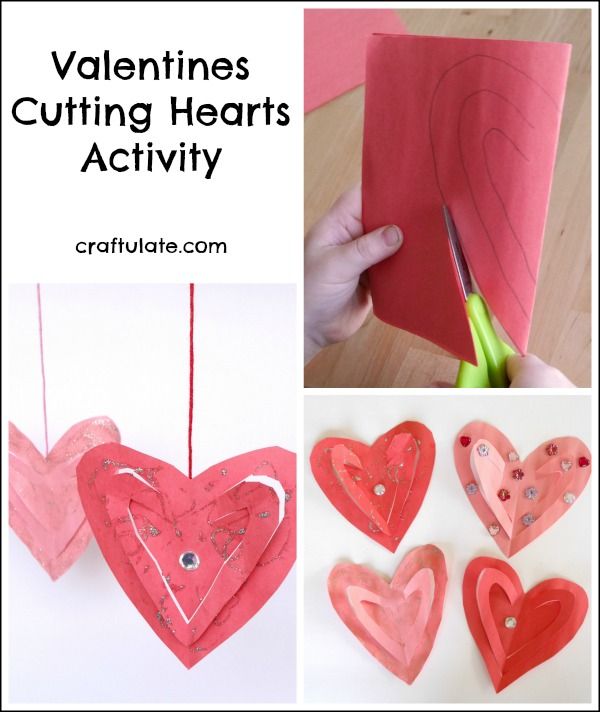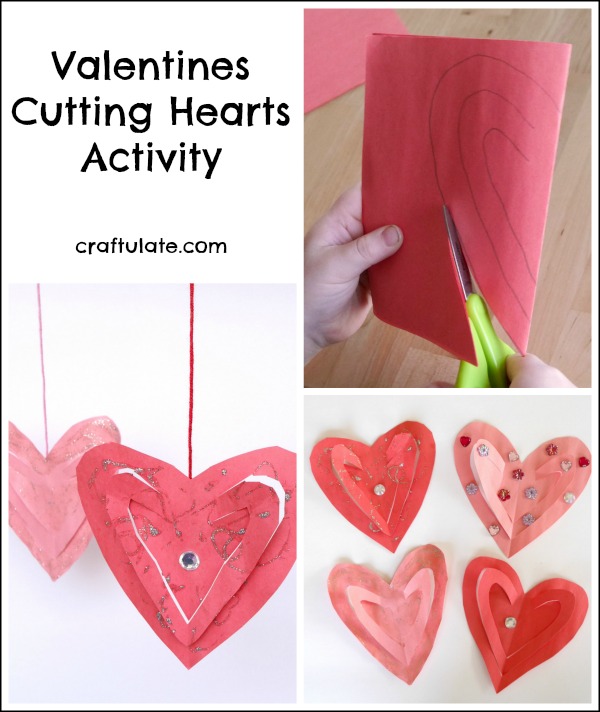 The following post contains affiliate links, which means that at no extra cost to you I can make a tiny bit of money to help support this blog. Thank you!
Here's a super easy cutting activity that kids will love to do this Valentine's Day! It really doesn't need much set-up, and there are lots of things you could do with the hearts! We decided to hang ours up – but you could turn them into cards (either on their own or by gluing them onto another piece of card), create a collage or poster, use them to decorate gifts – and more!
We used:
Pink and red construction paper
Pencil
Scissors
Glitter Glue *
Hearts and Flowers adhesive acrylic jewels*
Friendship Thread*
Tape
*Thanks to our friends over at craftprojectideas.com for these items – they really made the hearts sparkle!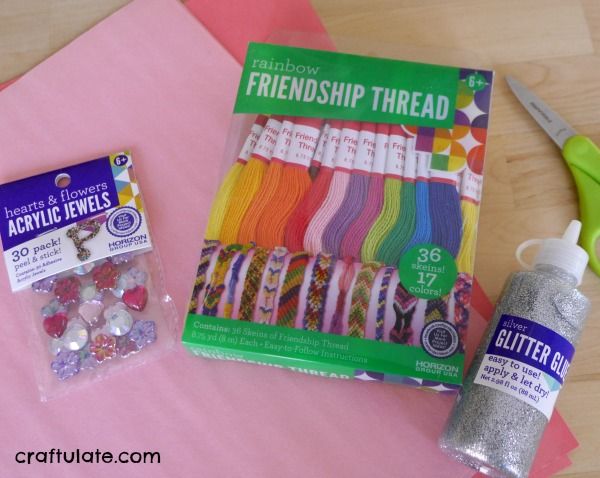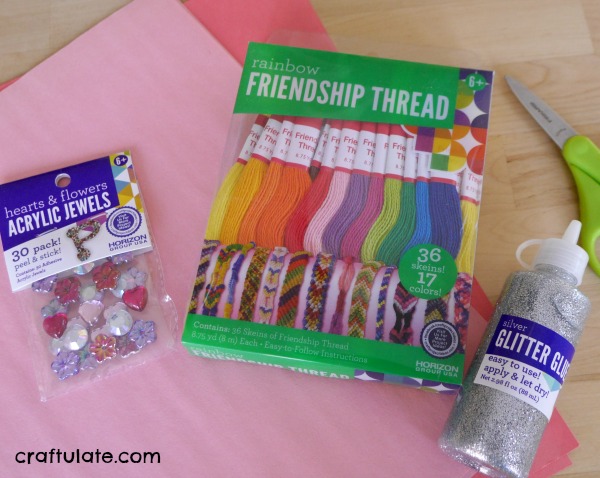 I used a whole sheet of construction paper to demonstrate how to make them, but I actually prefer the smaller hearts, made from half a piece of paper. Start by folding the paper in half, and drawing half a heart on it, so that the fold becomes the middle of the heart.
Add two extra lines parallel to the first heart BUT not reaching the edge at the top – this is important otherwise your heart will fall apart.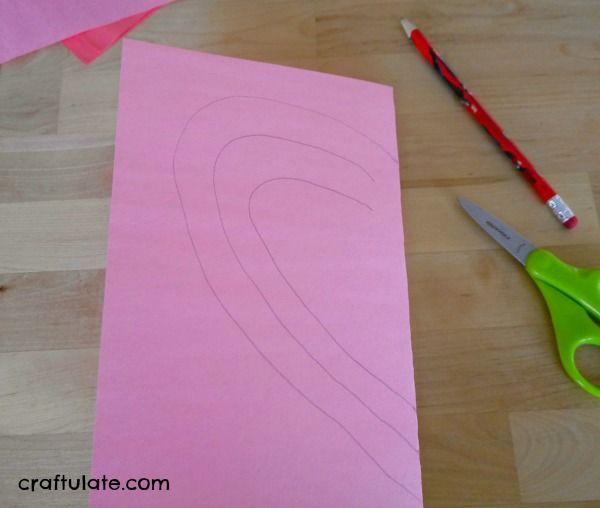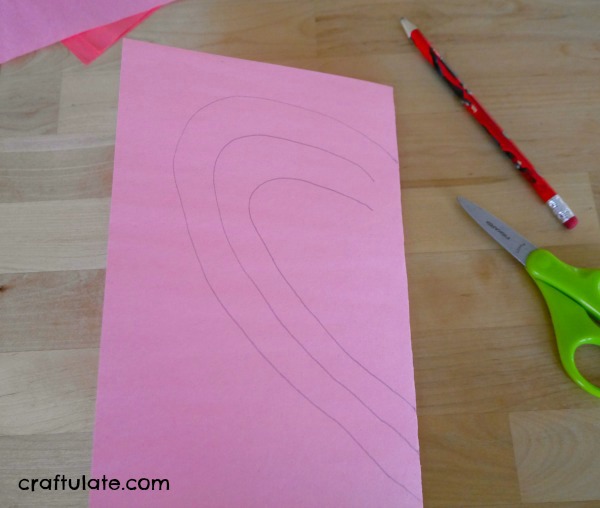 Cut along each pencil line, then open it out and you have a pretty heart!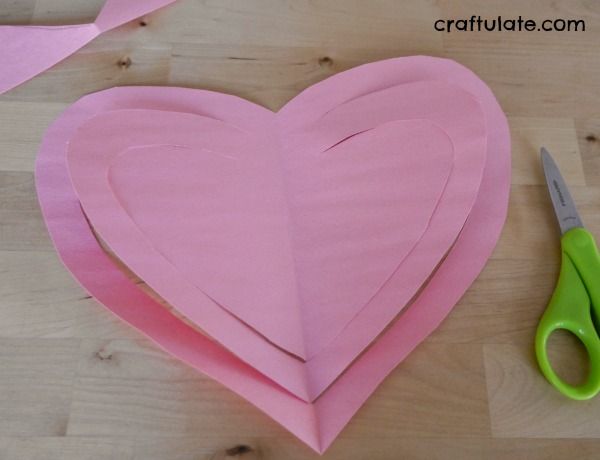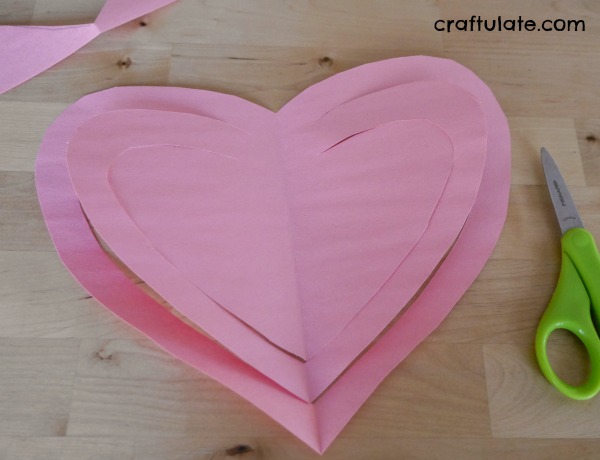 My son thought these looked very cool – much more interesting than a regular heart!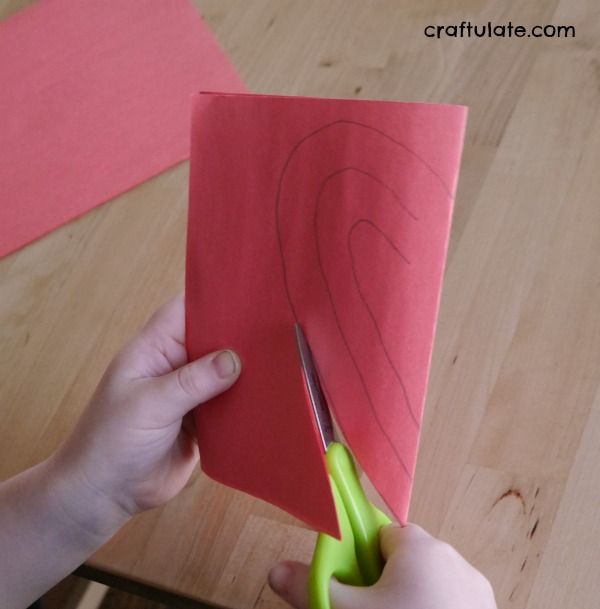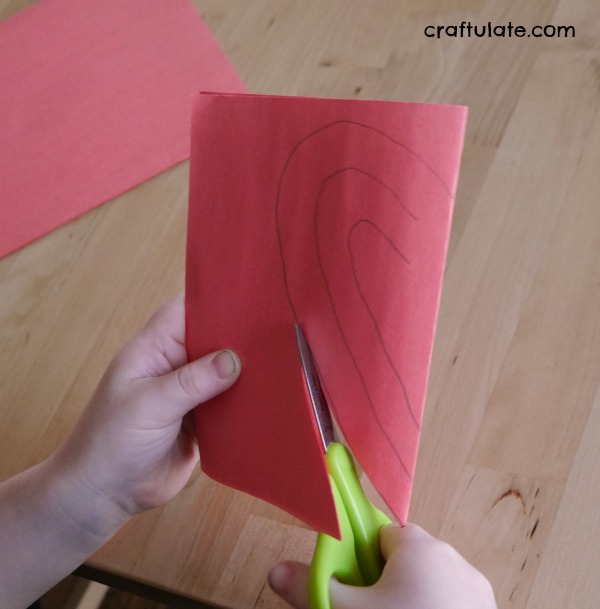 When we'd cut out several hearts, we used the glitter glue and jewels to add some decorations.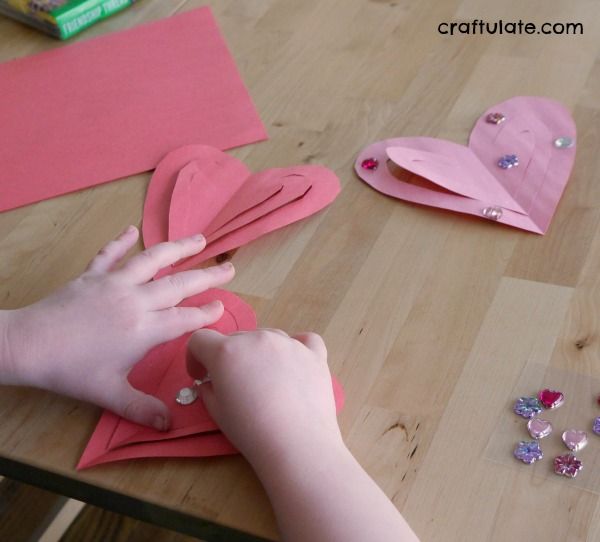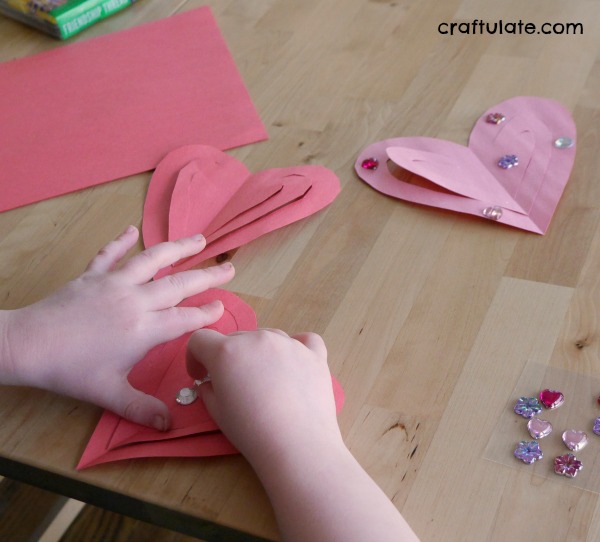 Our finished designs!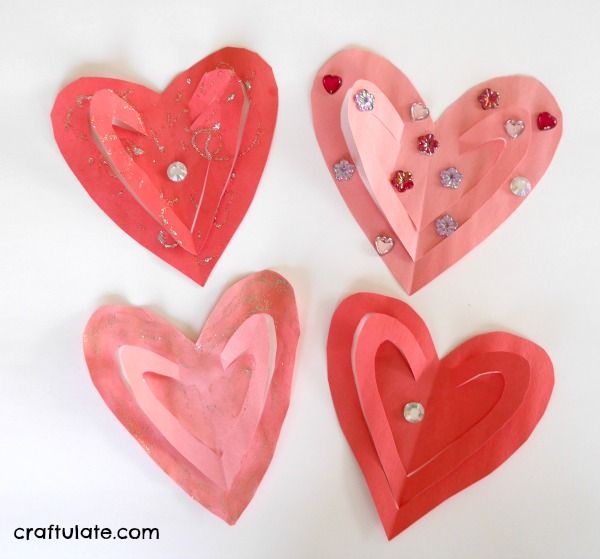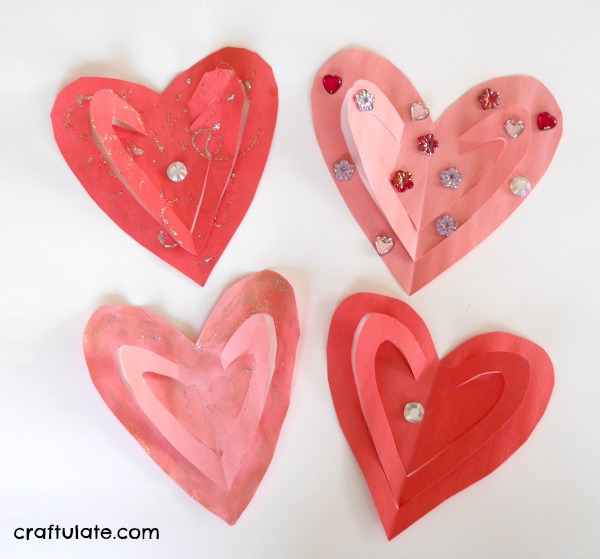 When the glitter glue had dried, I taped some lengths of thread to the back of the hearts to suspend them. So pretty!!!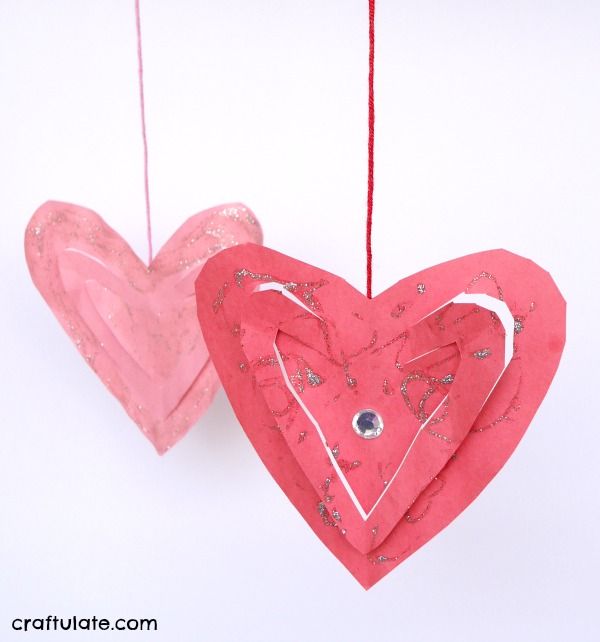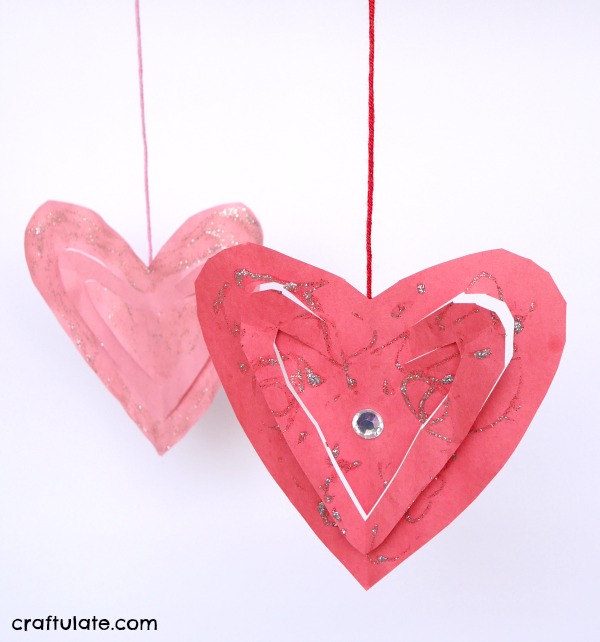 [bctt tweet="Valentines Cutting Hearts Activity #kidscrafts #finemotor" username="craftulate"]