These rainbow cupcakes were made from a standard white cake mix and look so pretty!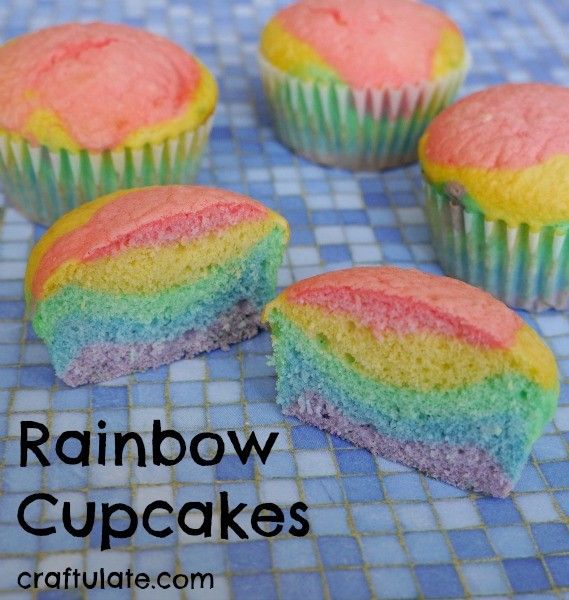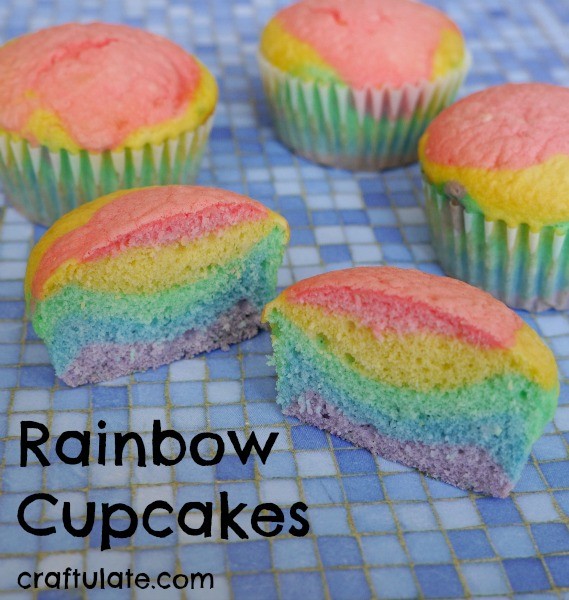 The following post contains affiliate links, which means that at no extra cost to you I can make a tiny bit of money to help support this blog. Thank you!
My son's eyes lit up when I suggested we make cupcakes. Then I mentioned we would be making rainbow cupcakes. He wasn't so sure. But I managed to convince him!
After preheating the oven my son helped me place all the mini cupcake liners into the baking pan – this was fiddly work!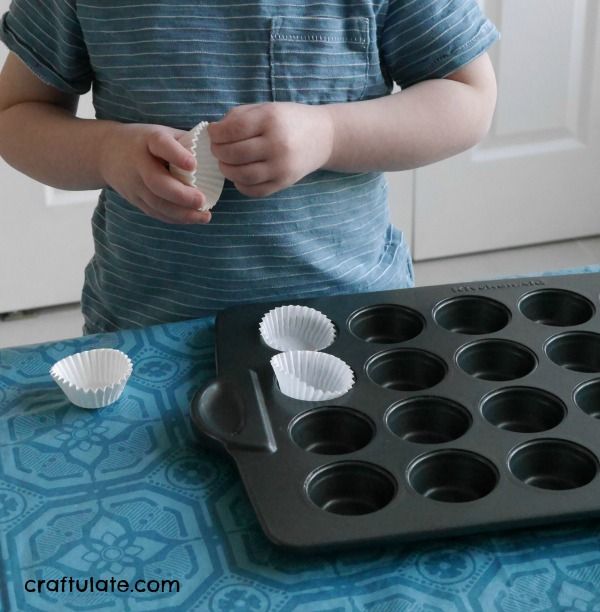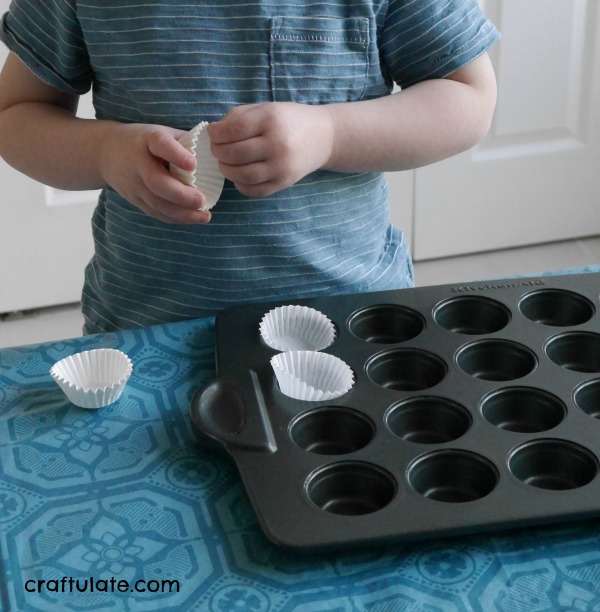 To make these rainbow cupcakes we used a regular white cupcake mix then added food dye to it! F helped me make the cake mix in the stand mixer – we used apple sauce instead of oil because, well, why wouldn't you?!?
Once the mixture was smooth, I divided it into five bowls. I added a few drops of food dye to each one, and F got mixing and stirring.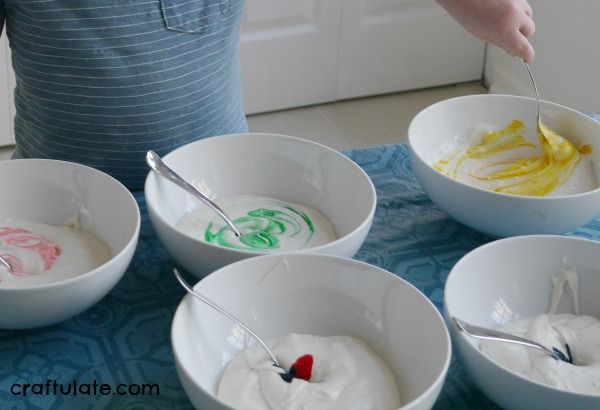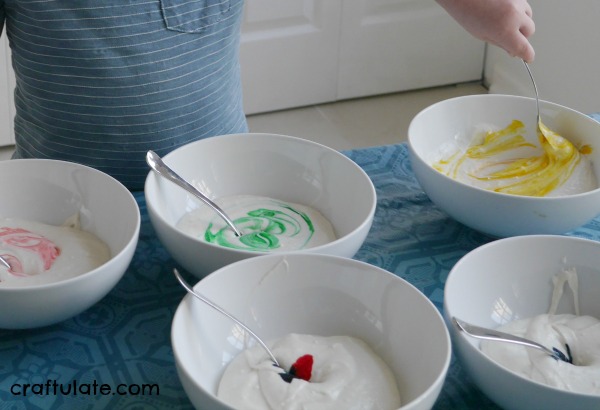 As usual I chickened out of adding a ton of dye and making them super bright colors. So if such a thing as a pastel rainbow exists – I think that's what we made!
Then it was time to add a little bit of each color to the cupcake liners.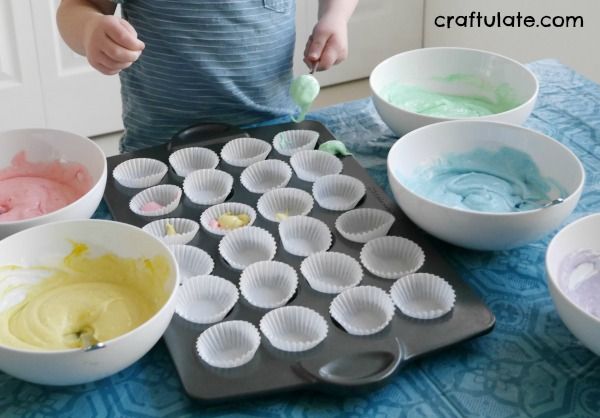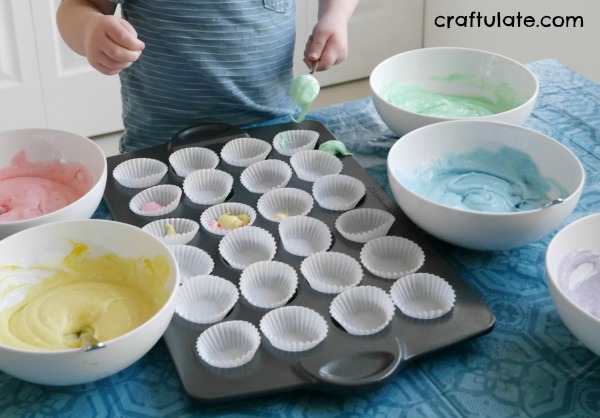 F started well but for some reason this didn't hold his attention – and I  thought it was the best part! So he played trains for a while and left me to play cupcakes! These little ones only took 10 minutes to cook in the oven.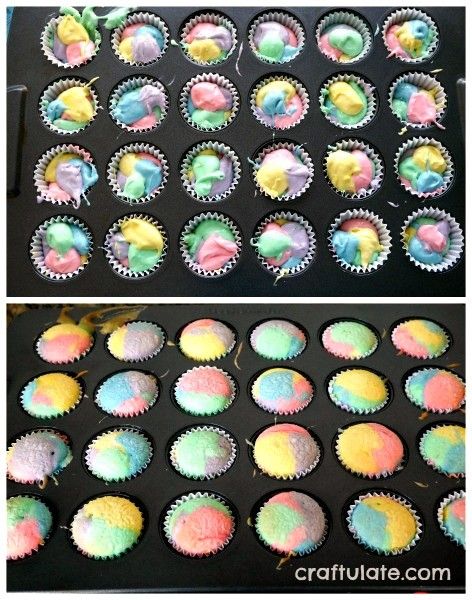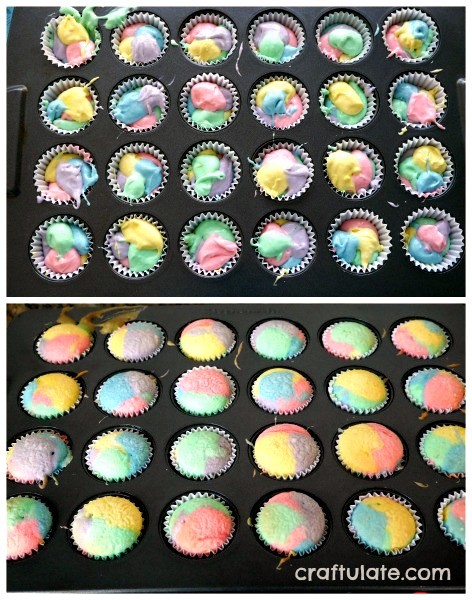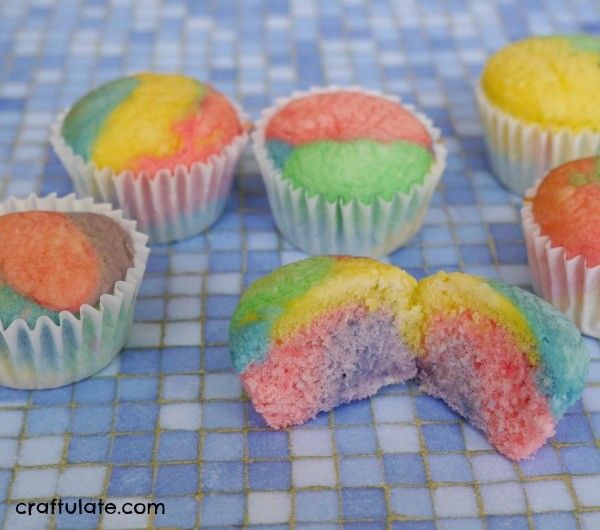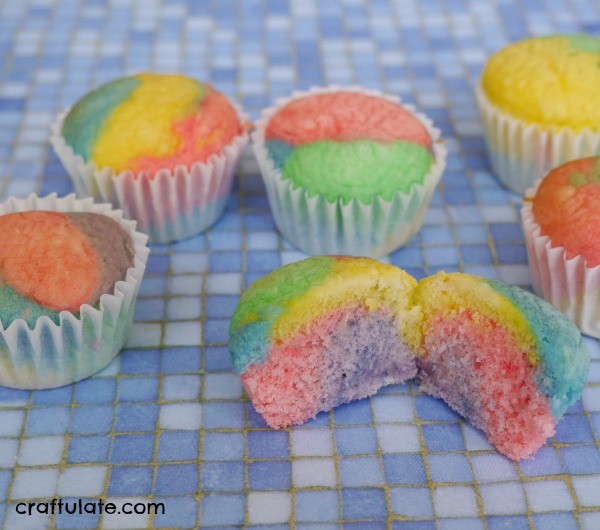 I had loads of mixture left over. I had been trying to do rainbow layers with the mini ones but it was too tricky. So I tried regular sized ones! It was all too easy to overfill them which is why there isn't much of the pink/red cake mix on the top!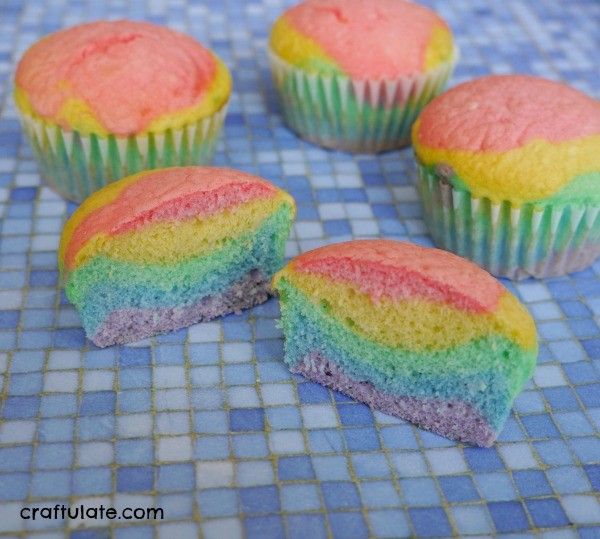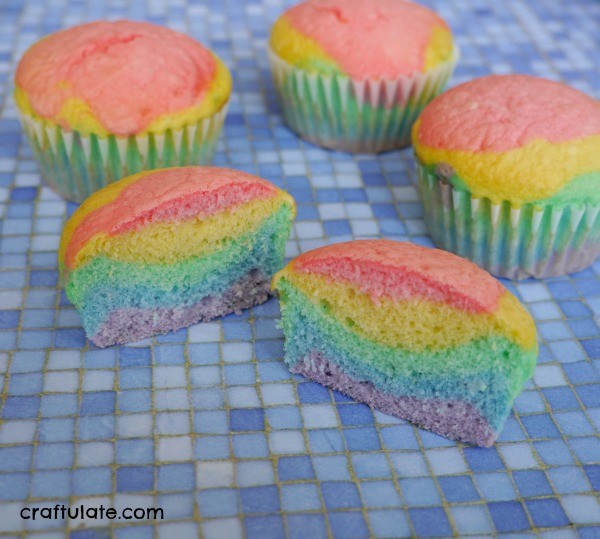 When it was time to eat, F mysteriously reappeared! I decided not to frost them because they were pretty enough without and why add extra sugar? He said they were yummy!
[bctt tweet="These #rainbow #cupcakes are such fun to make AND eat!"]