This button snake activity is great for working on fine motor skills!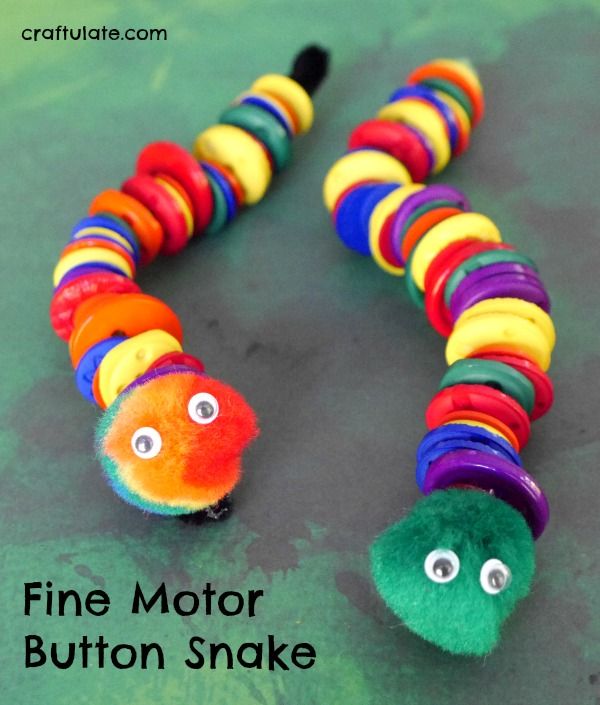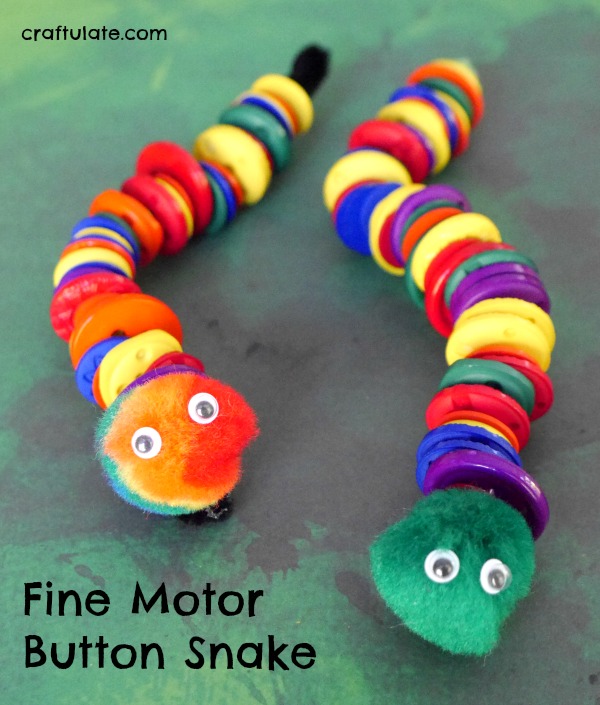 The following post contains affiliate links, which means that at no extra cost to you I can make a tiny bit of money to help support this blog. Thank you!
This button snake was a fun activity that I gave my son to do one morning last weekend. It required practically no set-up and it kept him busy for a while!
All you need is
Buttons (any color or style, but these ones look great!)
Pipe Cleaners*
Pom poms
Googly eyes
Glue
*I used wire cutters to cut about a third off each pipe cleaner as I didn't think my son would have the patience to add buttons to the full length!
I made a loop at the end of each pipe cleaner – this would stop any buttons falling off but would later form the base for the snake's head.
My son happily started threading the buttons onto the pipe cleaner.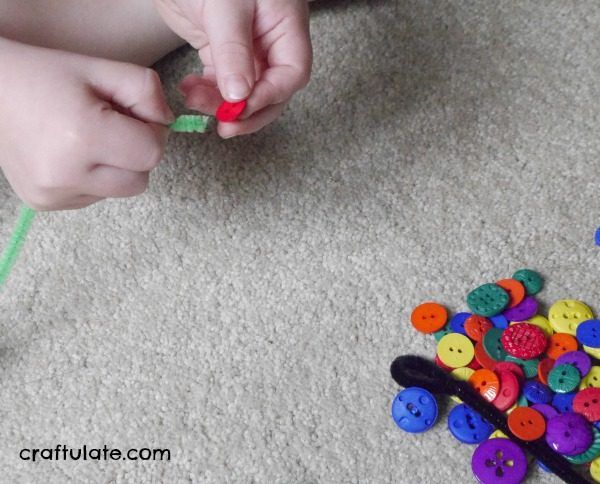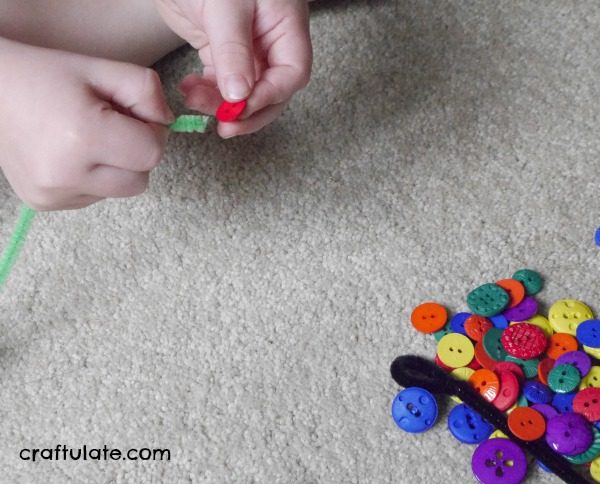 The holes in the buttons were quite small, so it took a little effort on his part to thread each one on.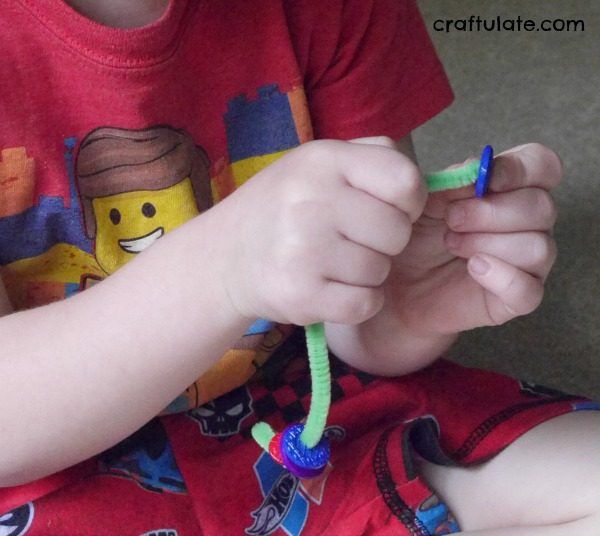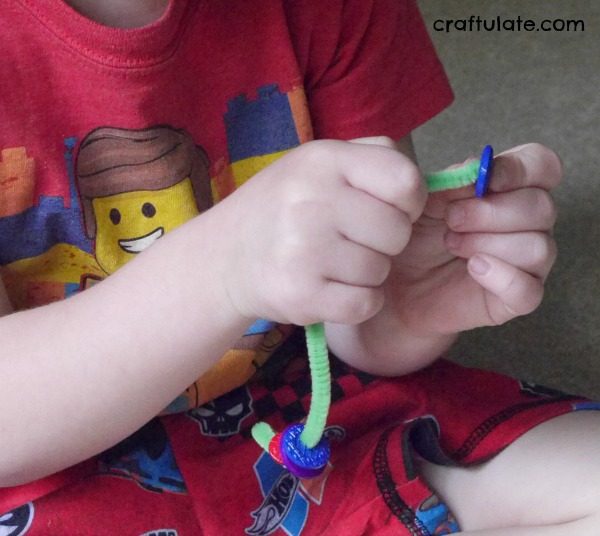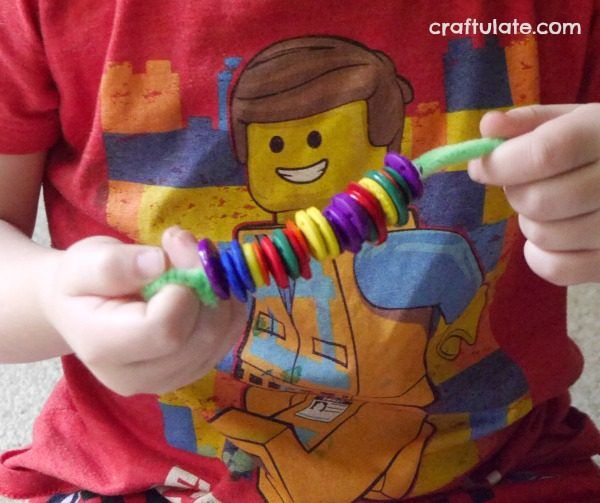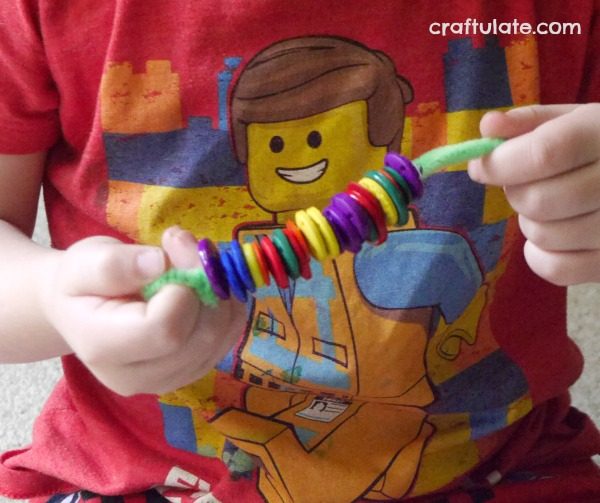 Once the pipe cleaner was full, I bent the end round and back into the last button to form a tail. Then we glued a pom pom onto the looped end of the pipe cleaner.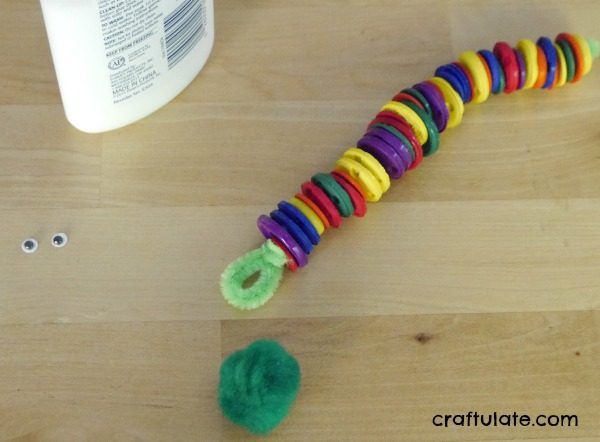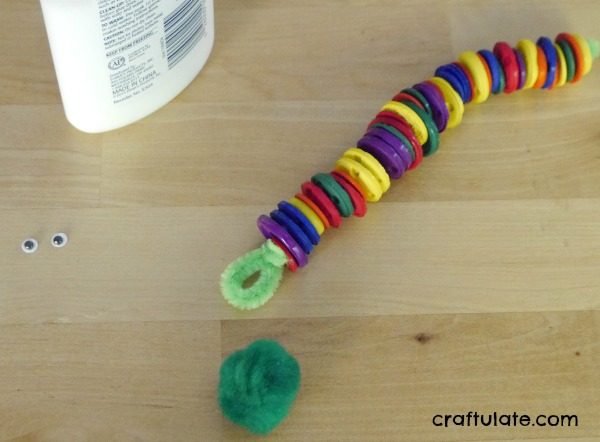 We glued on some tiny googly eyes and our snakes were complete!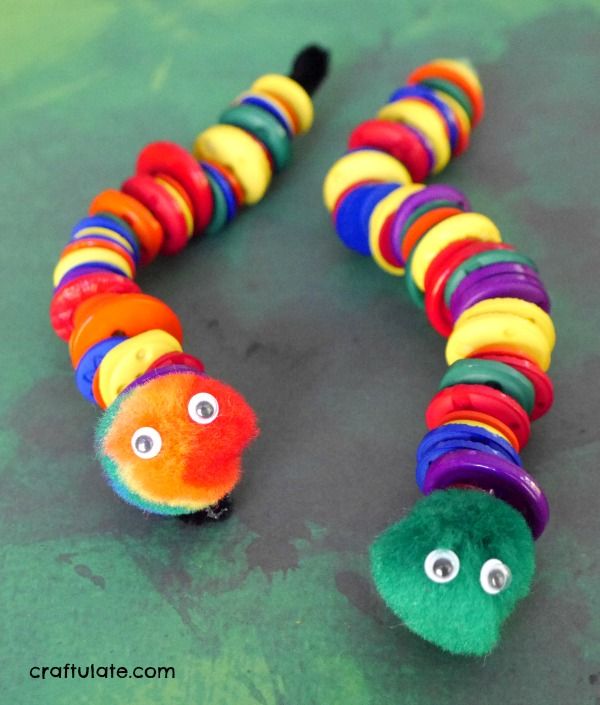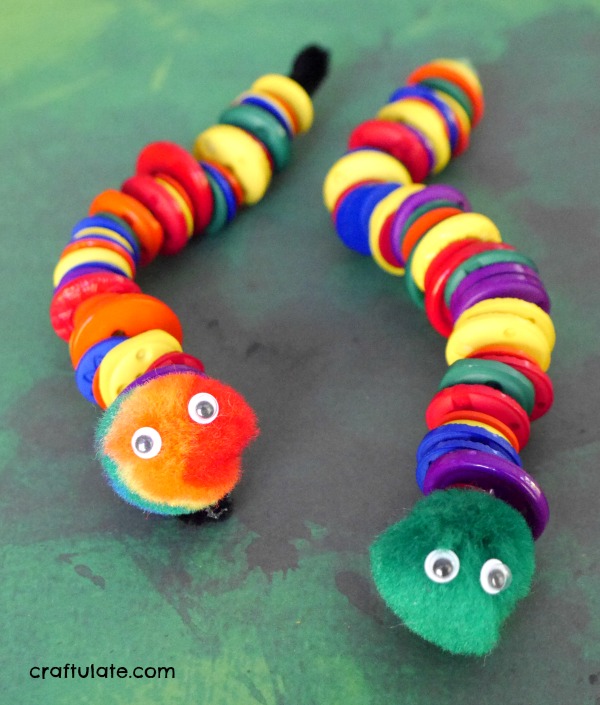 [bctt tweet="Fine Motor Button Snake – a cute activity for kids that works on #finemotor skills" username="craftulate"]
Check out some more fantastic fine motor activities from the Fine Motor Fridays Team!
LEGO Christmas Tree Fine Motor Activity by Powerful Mothering
Homemade Star Ornaments by Our Whimsical Days
Indian Corn Letter Matching Activity by School Time Snippets
Fall Kinetic Sand Writing Tray by Stir the Wonder
Did you know that I have co-authored two books about fine motor skills? They are available in paperback, ebook and Kindle formats!