Kids will love making this silly Easter Egg Monster craft – using plastic eggs, feathers, googly eyes, and pom poms!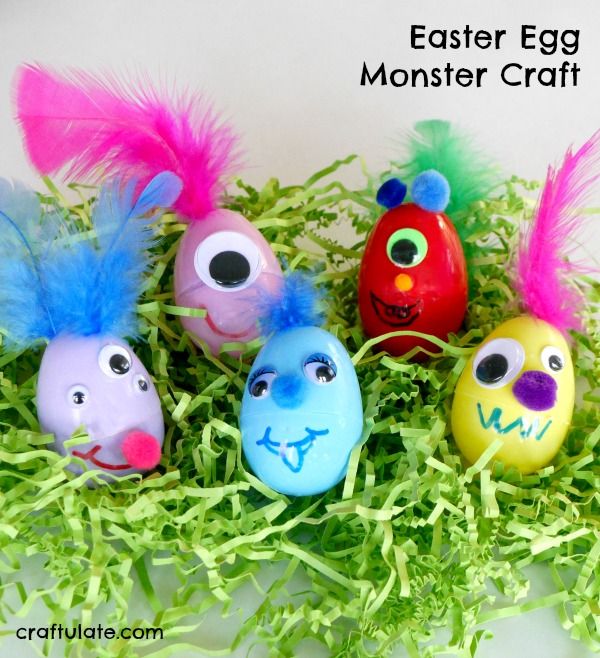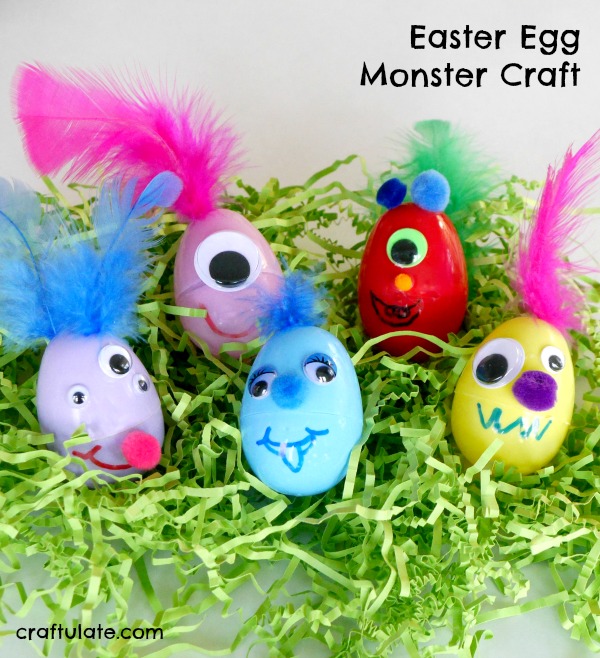 This post contains affiliate links, which means that at no extra cost to you I can make a tiny bit of money to help support this blog. Thank you!
We have plastic Easter eggs hanging around from years ago. We've made match games with them, played fine motor games with them, hidden letters in them, and more! Although I'm sure we can find more uses for them, I decided that we could use a few to make into fun monsters. So here are the materials that we used:
*The glue is quite important here, because glue sticks aren't strong enough, but regular white craft glue is too runny for the eggs, and the eyes and pom poms will slip down the egg before the glue has dried. So try tacky glue – I'm a huge fan!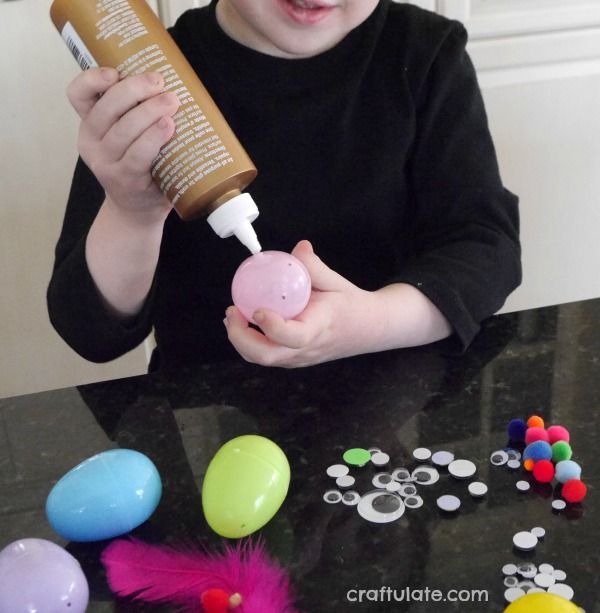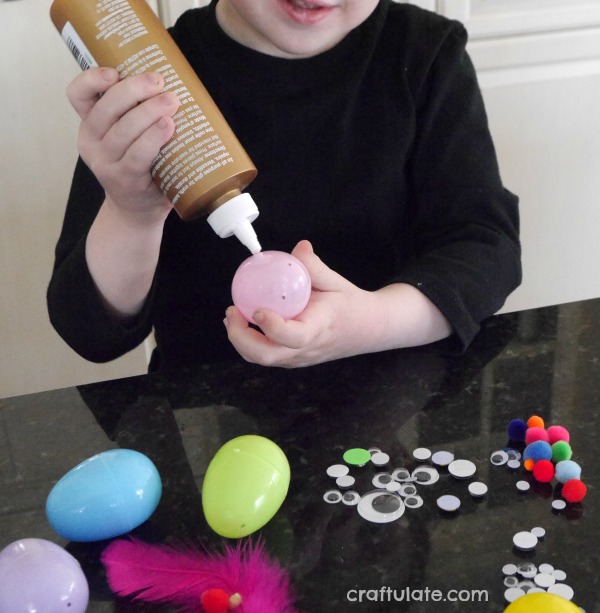 I let my son create whatever he wanted with the materials I had provided. He immediately discovered that the eggs had tiny holes in the top – perfect for poking the feathers into! Although I should add that I later added some glue to keep them in place!
We added one, two, or three googly eyes for each monster, and added pom poms for hair and/or noses.
I realized that I had nothing to make a mouth so I grabbed a few of the sacred Sharpies (for special projects only!) and allowed F to draw on mouths if he wanted.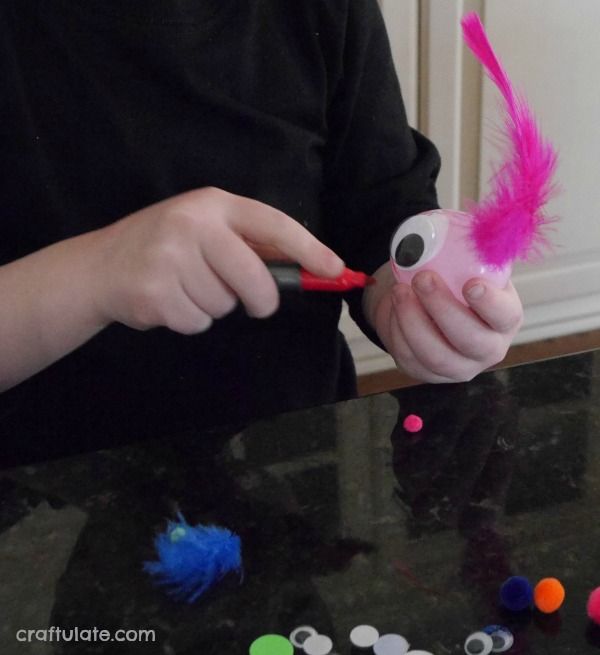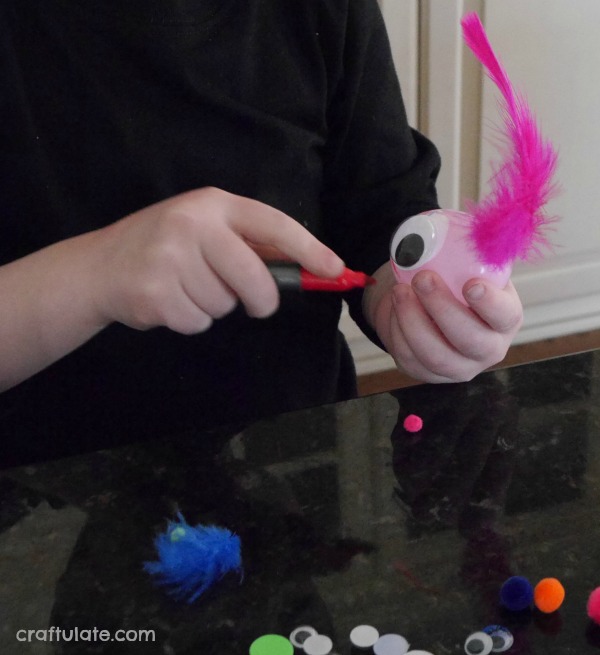 Our final collection of Easter egg monster creations were actually more cute than scary!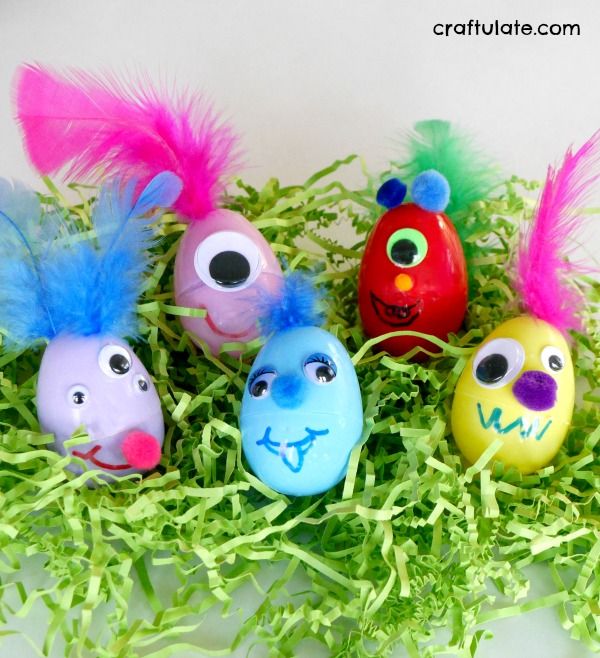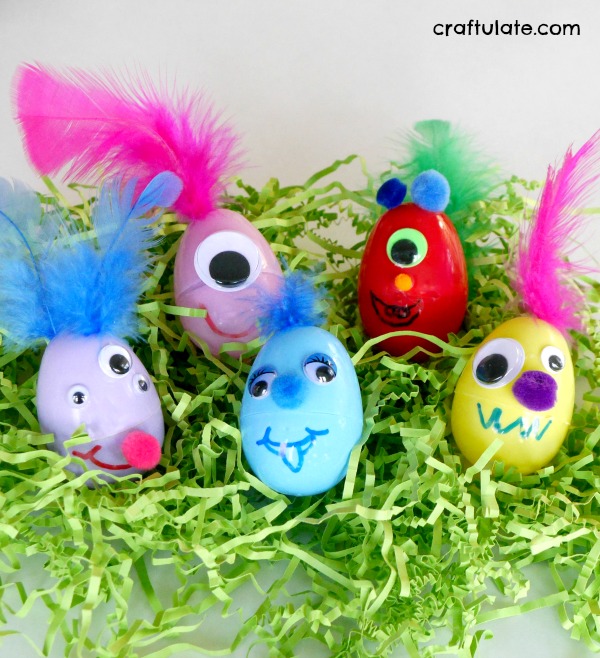 [bctt tweet="Easter Egg Monster Craft #eastereggcraft #monsters #kidscraft" username="craftulate"]