This Christmas tree craft has a fun twist – it has colored lights that act like a suncatcher! So pretty!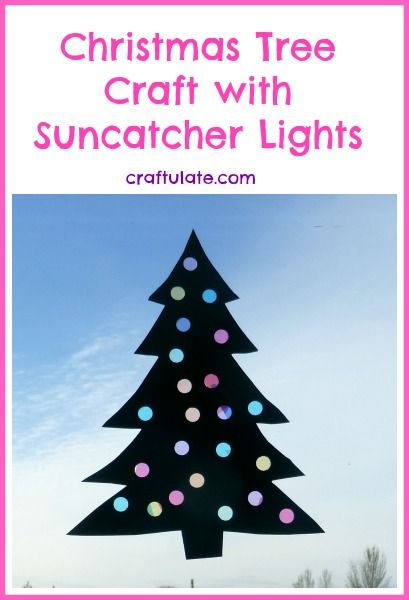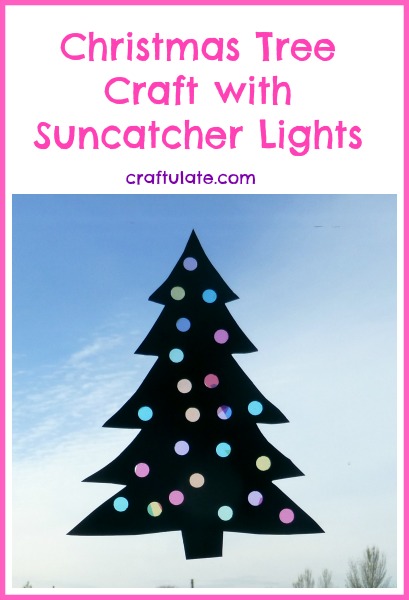 The following post contains affiliate links, which means that at no extra cost to you I can make a tiny bit of money to help support this blog. Thank you!
To make this Christmas tree craft we used:
Green card
Tree template (or you could draw it freehand)
Scissors
Tissue paper in different colors – available in sheets or pre-cut squares
Glue stick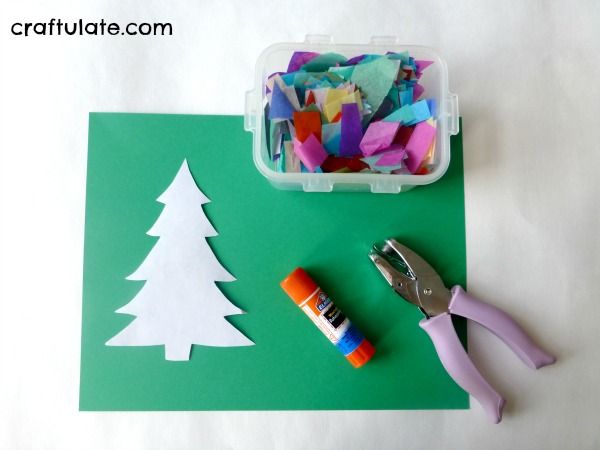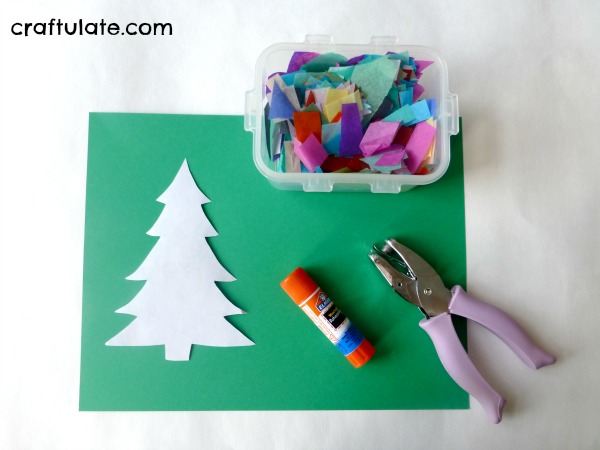 Prepare the craft by cutting out a tree shape from the card. A long and thin-style tree works well for this because you'll want to still want to be able to reach the middle with the hole punch. Our trees were around 6″ tall and 4.5″ wide at the base.
Once you have cut out the tree, punch holes all over the tree – older children may like to help with this stage. Cut the tissue paper into small pieces. Set out the tree,  the tissue paper and a glue stick, and invite your child to glue the paper over the holes. The pieces of tissue paper need to be pretty small so keep some scissors on hand just in case.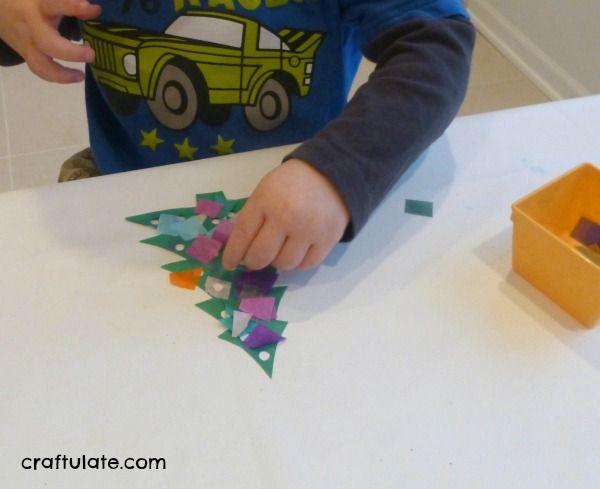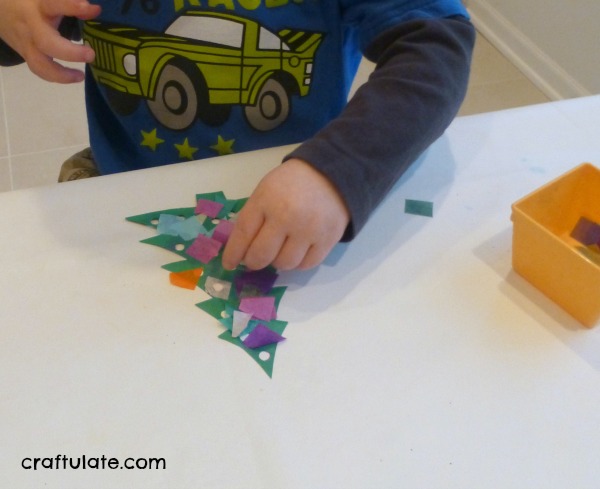 Once they have covered all the holes, leave to dry. Trim any overhanging edges of paper, and hold up against a light to see the fun effect!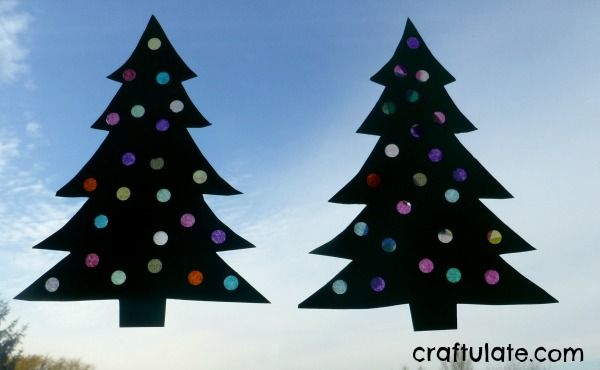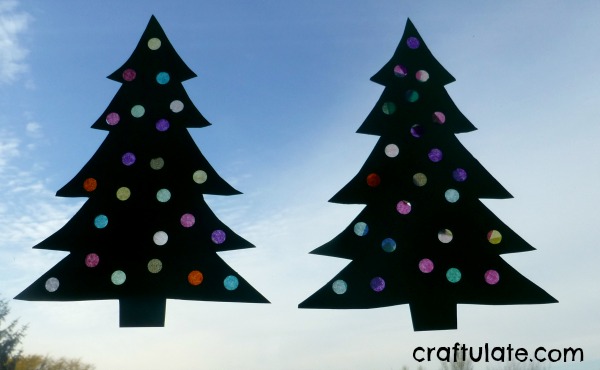 [bctt tweet="Make cute Christmas tree suncatchers with the kids!"]
We also had some leftover cello scraps (the material was actually colored plastic origami paper!) from our Stained Glass Letters so I cut out another tree and we made a cellophane alternative!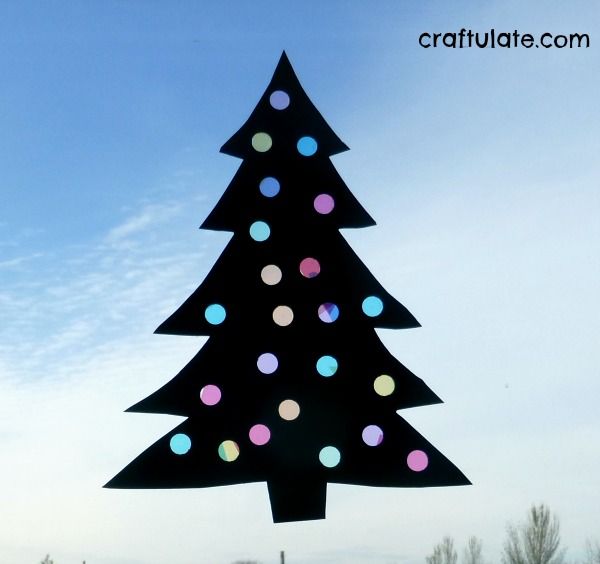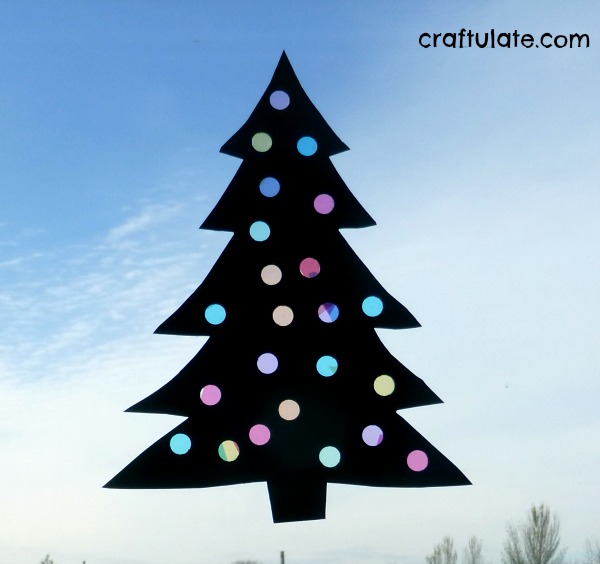 This activity is featured in my book 50 Christmas Crafts for Little Kids – get your copy today for more festive inspiration!
Follow Craftulate's board Christmas and Winter on Pinterest.