These stained glass letters are made from paper plates and cellophane and look very pretty when displayed on a window.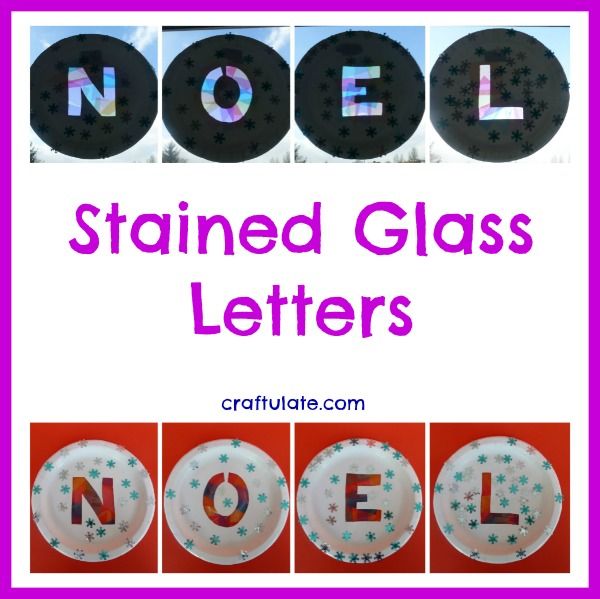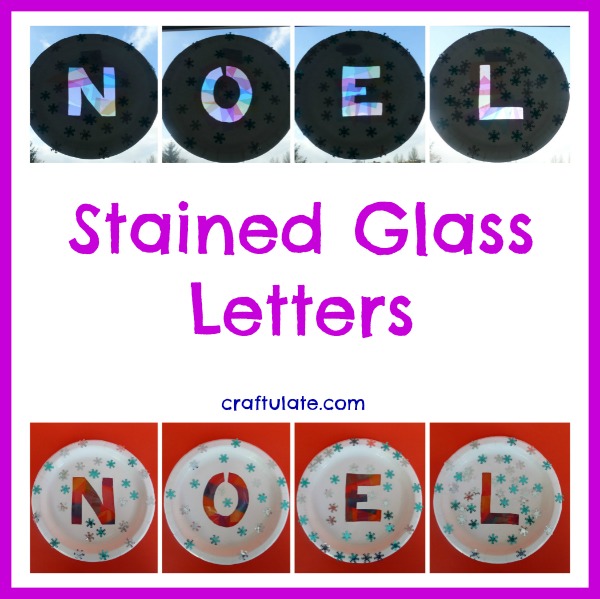 The following post contains affiliate links, which means that at no extra cost to you I can make a tiny bit of money to help support this blog. Thank you!
To make these stained glass letters we used:
I prepared the paper plates by I drawing an outline of each letter with the pencil – be careful of those with a counter (eg B, D, O, P, Q, R) so that you don't let the middle part fall out! You'll need to keep the counter attached to the paper plate (see my letter "O"). I used the word "NOEL" because I had four children who would be helping me make this craft and I wanted them to make a letter each. Using the craft knife I cut out the letter (again, watch out for those counters) – also this is a job for a grown-up!
I gave the plates to the kids with sheets of cellophane, scissors and glue. I turned the plates over and showed them how to cut strips of cello and glue them onto the reverse side of the plate. I should mention that we started with white craft glue, but this has a habit of smearing onto the cello and ruining the see-through image, so we quickly switched to a glue stick. They covered the letters with the cello pieces.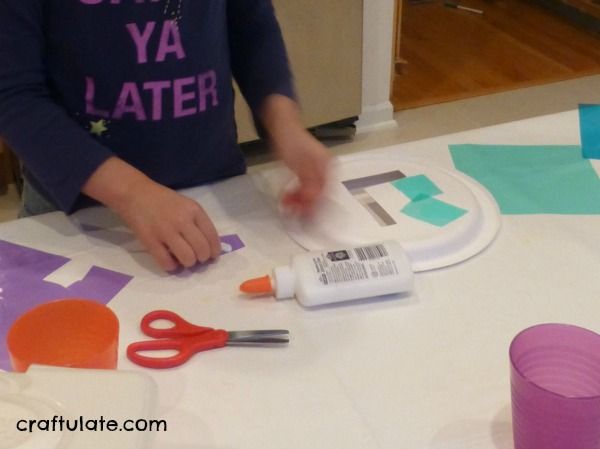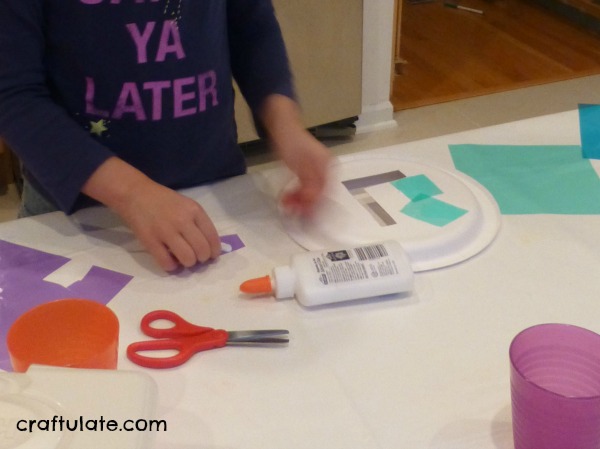 We finished the craft on a separate occasion, and they glued snowflake sequins onto the front of the plate.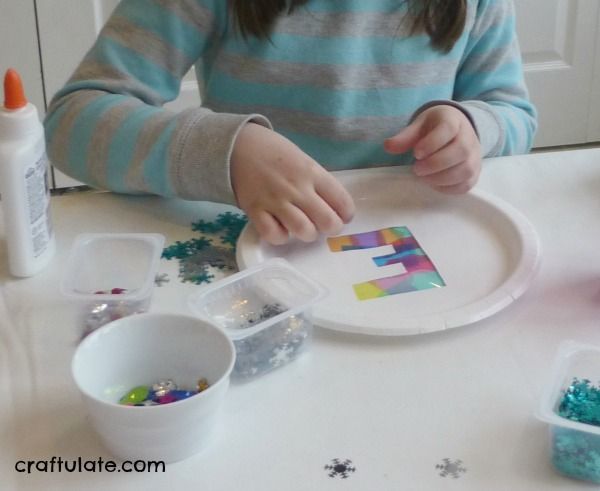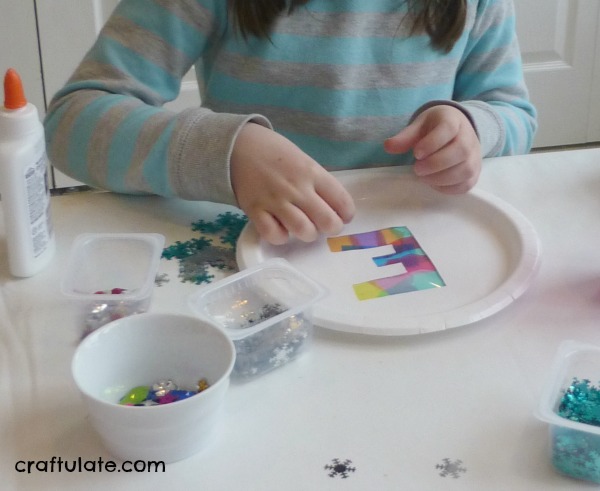 When completed the plates looked rather pretty on their own, and VERY pretty when up at the window!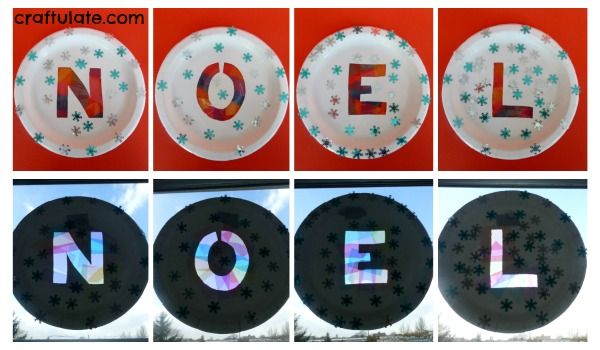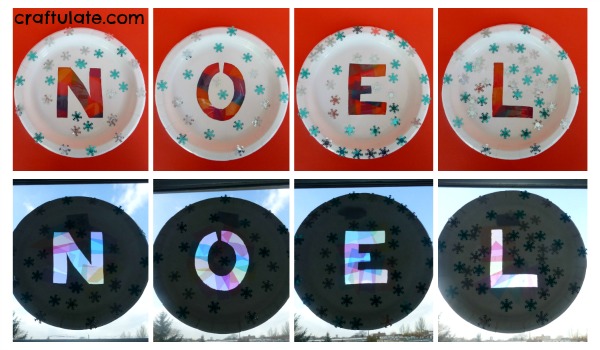 If you have leftover pieces of cellophane try making this Christmas Tree Craft with Suncatcher 
This activity is featured in my book 50 Christmas Crafts for Little Kids – get your copy today for more festive inspiration!
This craft was inspired by mpmideas.com
Follow Craftulate's board Christmas and Winter on Pinterest.