We tried some super easy Halloween crafts  – they are perfect for toddlers as they are all quick to do and look really effective!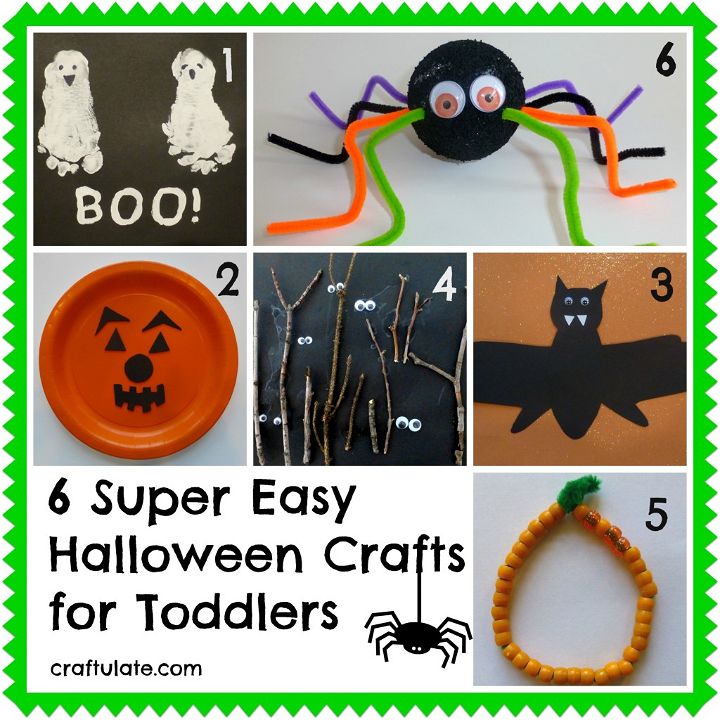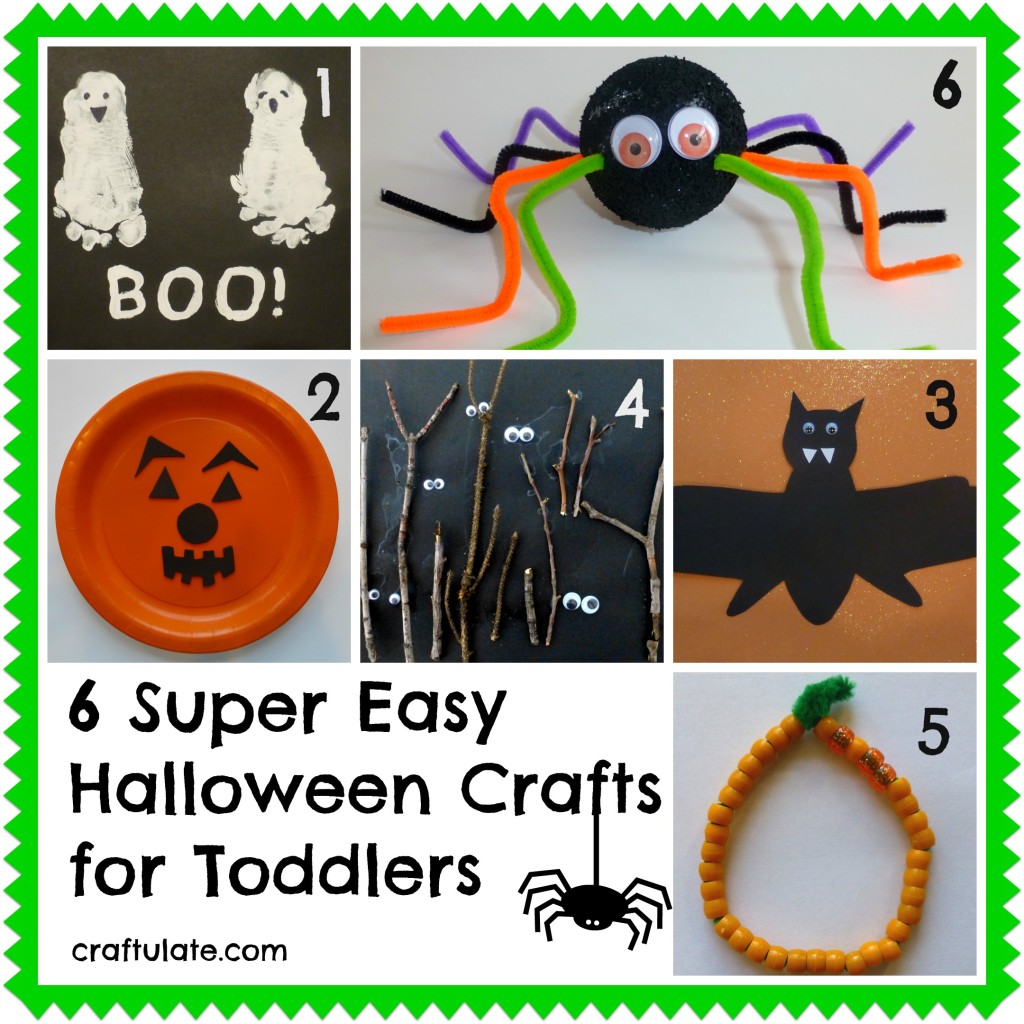 The following post contains affiliate links, which means that at no extra cost to you I can make a tiny bit of money to help support this blog. Thank you!
1. Footprint Ghosts
I painted F's foot with white paint and made prints onto black cardstock.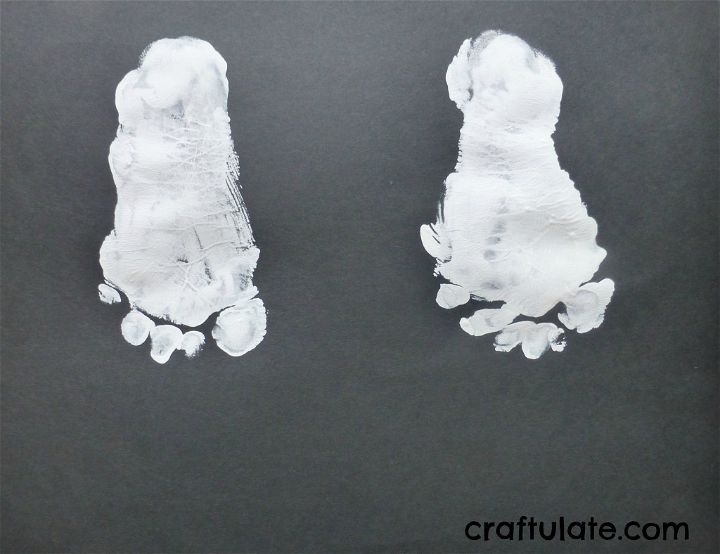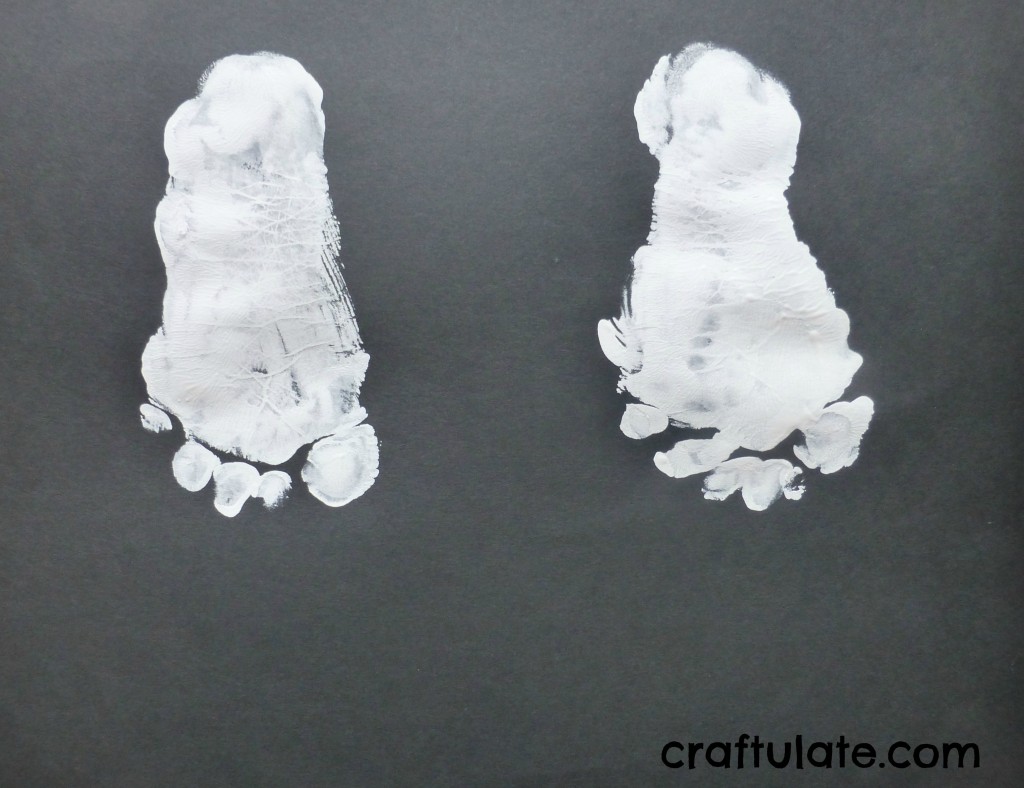 Then I added details – so easy!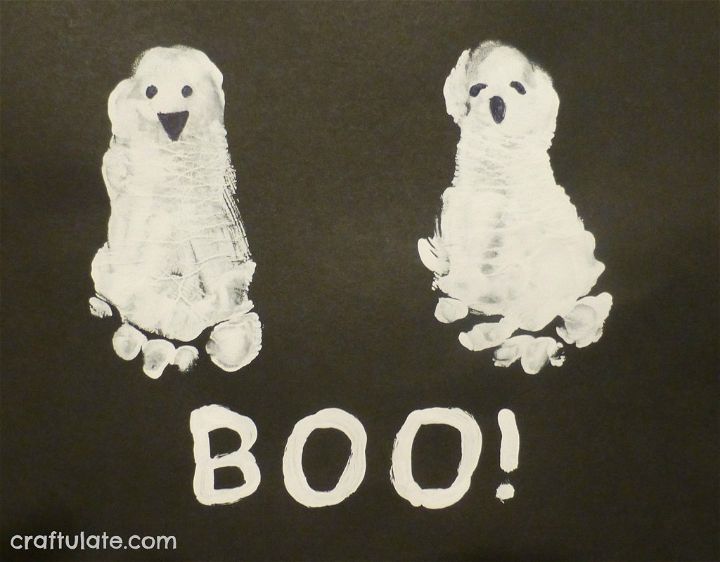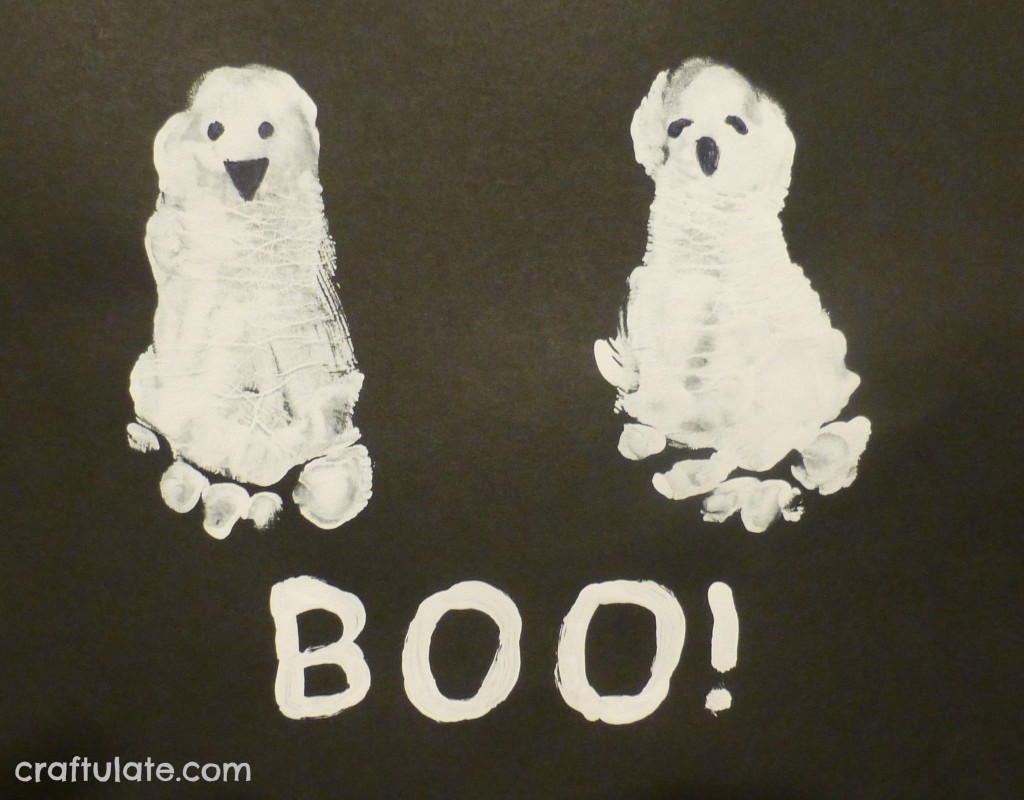 2. Paper Plate Pumpkin
This would be a great activity for a party or crafty playdate. I found some orange paper plates and cut some face parts from black craft foam. I made one pumpkin face in advance to give F the idea of what we were doing.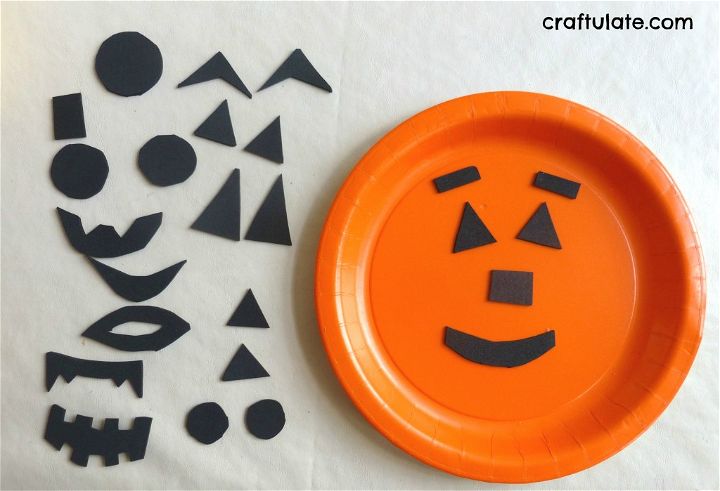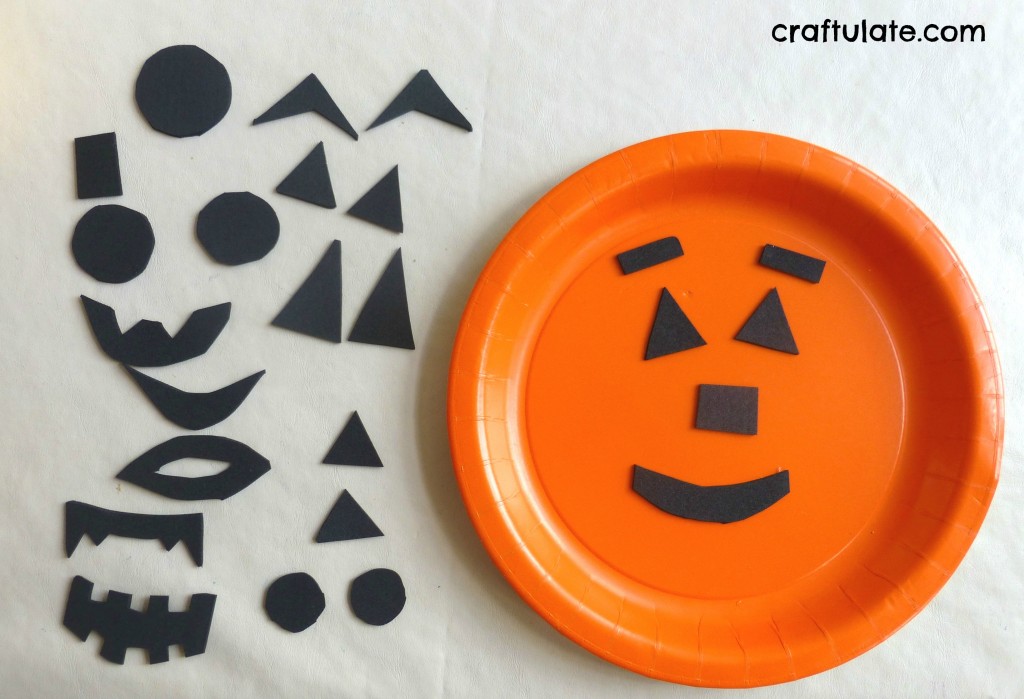 He hasn't used a glue stick much so this was great practice for him. Can you guess which one was his plate?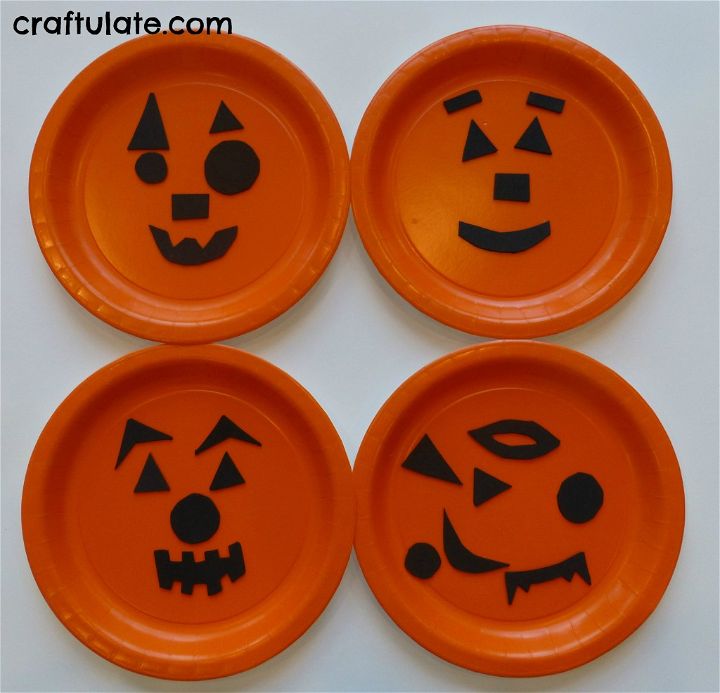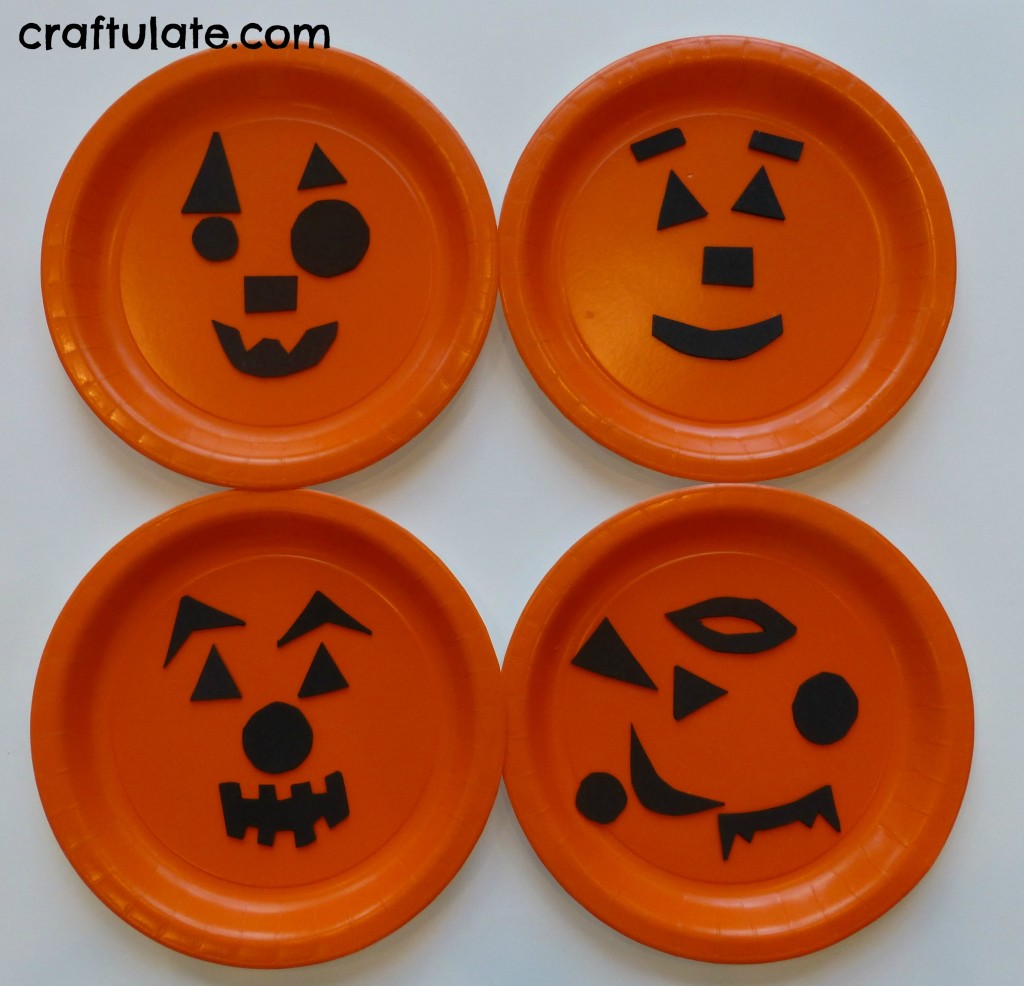 3. Bat Handprints
I drew around F's hand with fingers together. I used this as a template and copied it onto black cardstock.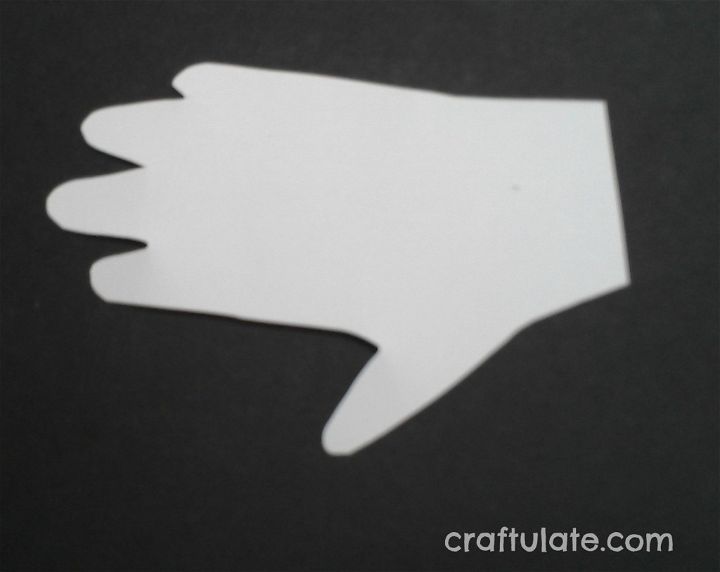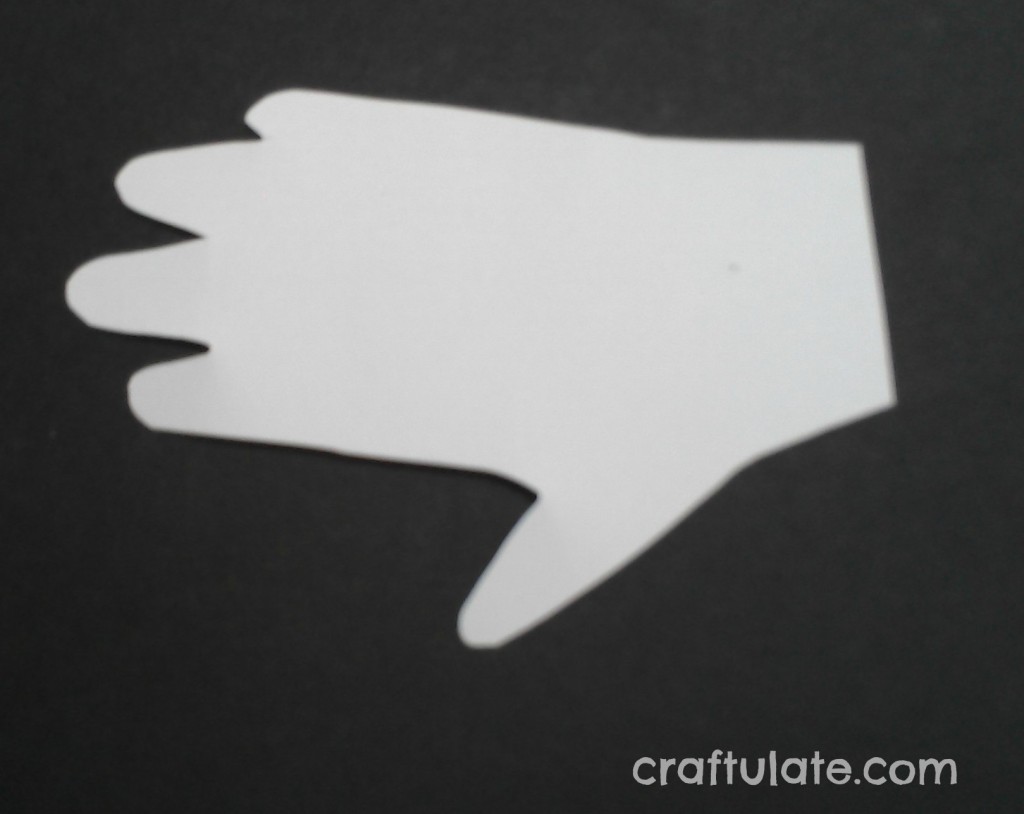 Then I cut out a bat head and body from more black cardstock, then added teeth and googly eyes. These would look great in a window and would be a cute classroom project!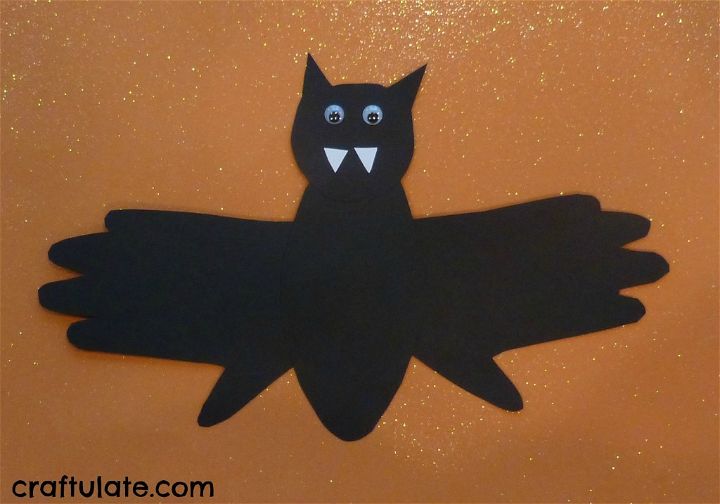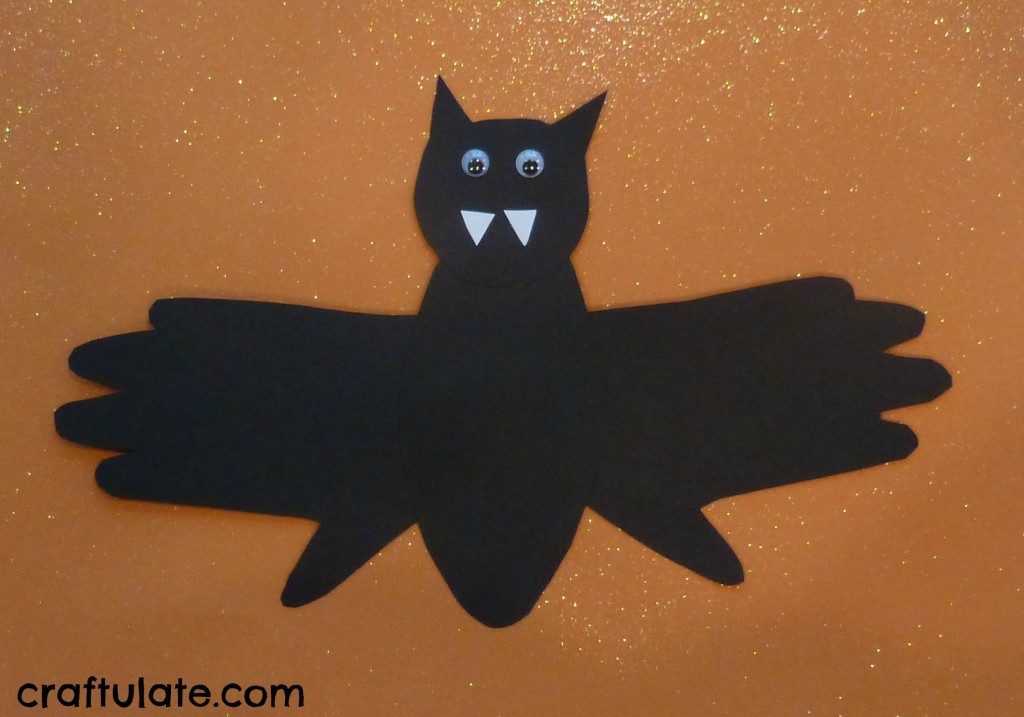 4. Spooky Wood
Back in May we made a Stick Family from sticks that F had collected. Well, he still presents sticks to me at the park so we made this spooky wood craft from a small percentage of them! For once I let him add the glue himself to some black cardstock – and things got a little messy (hence the lack of photos!)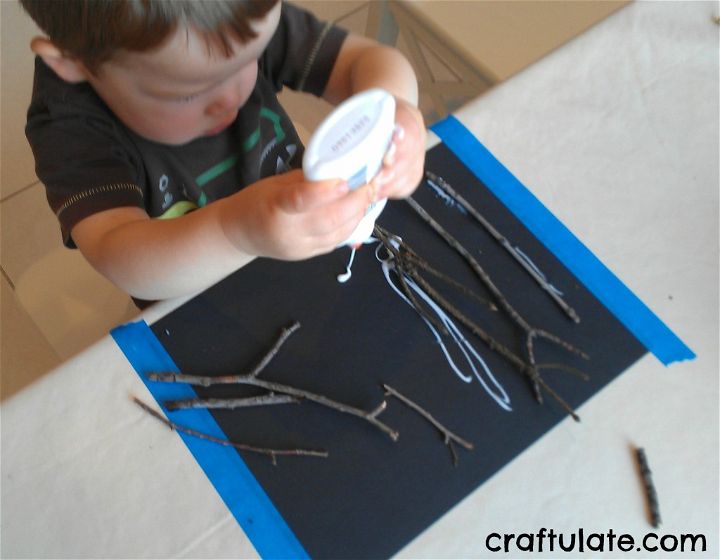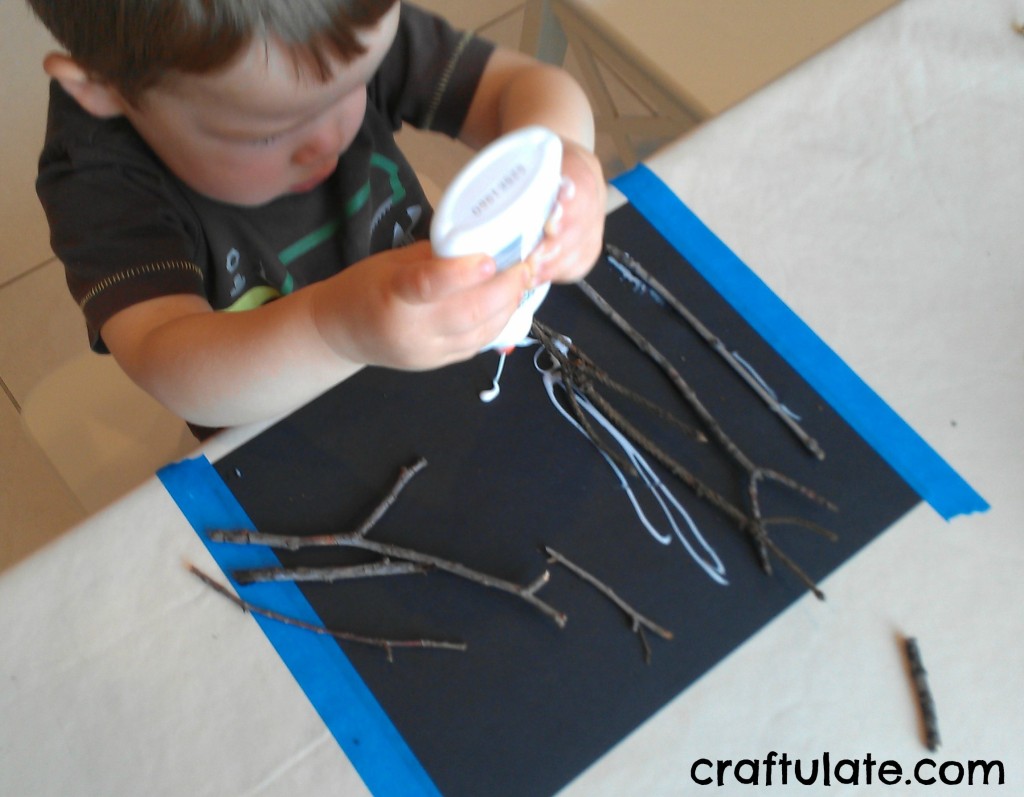 We glued on all the sticks and then added pairs of googly eyes.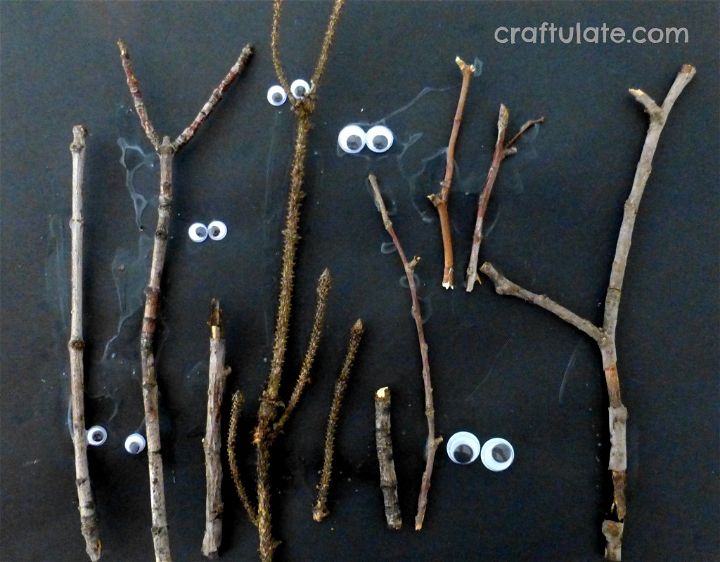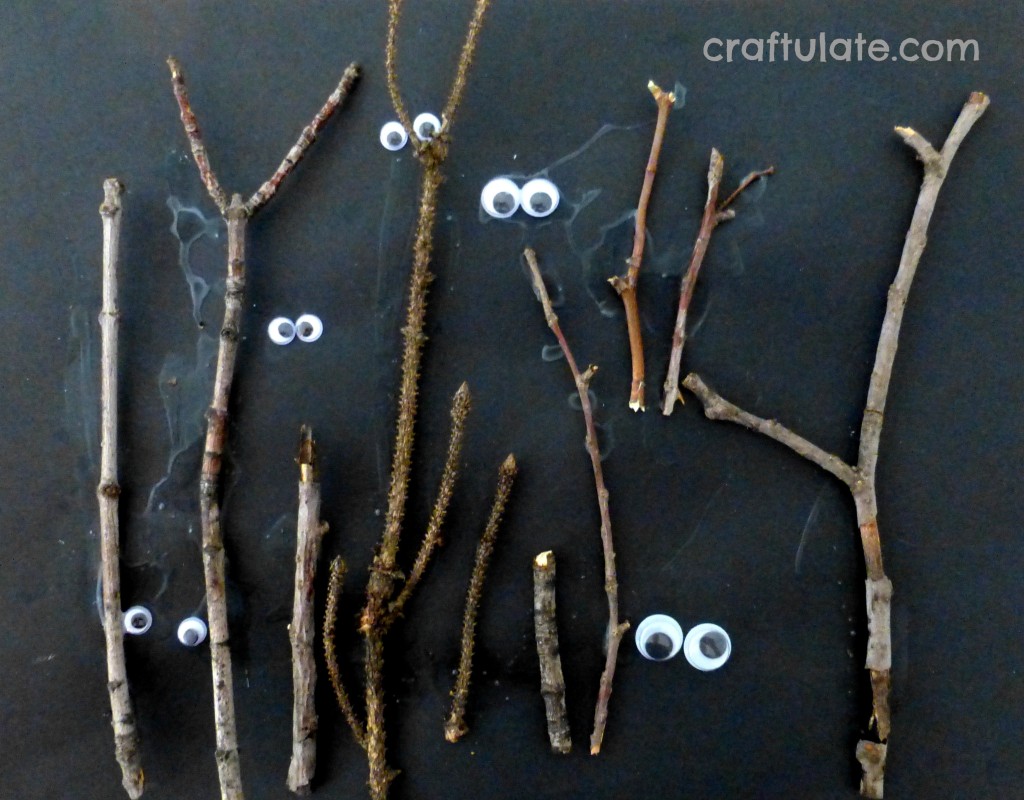 5. Bead and Pipe Cleaner Pumpkin
This is a super cute idea from Blissfully Domestic. I gave F a bowl of orange pony beads and a green pipe cleaner.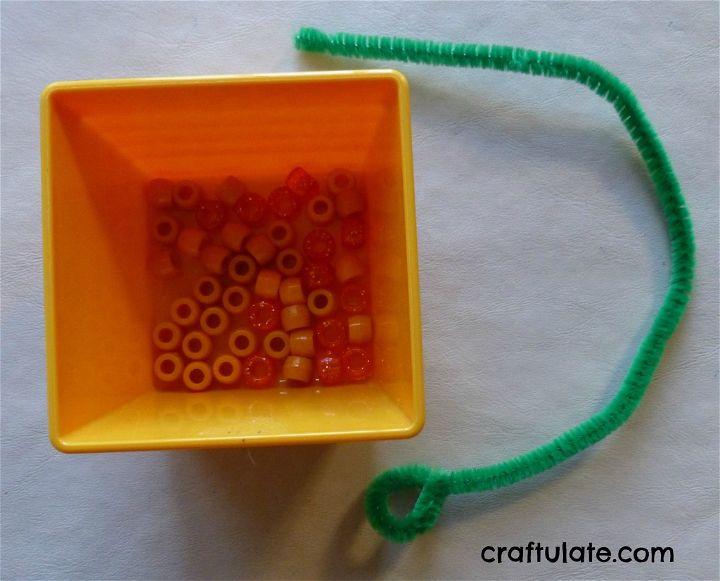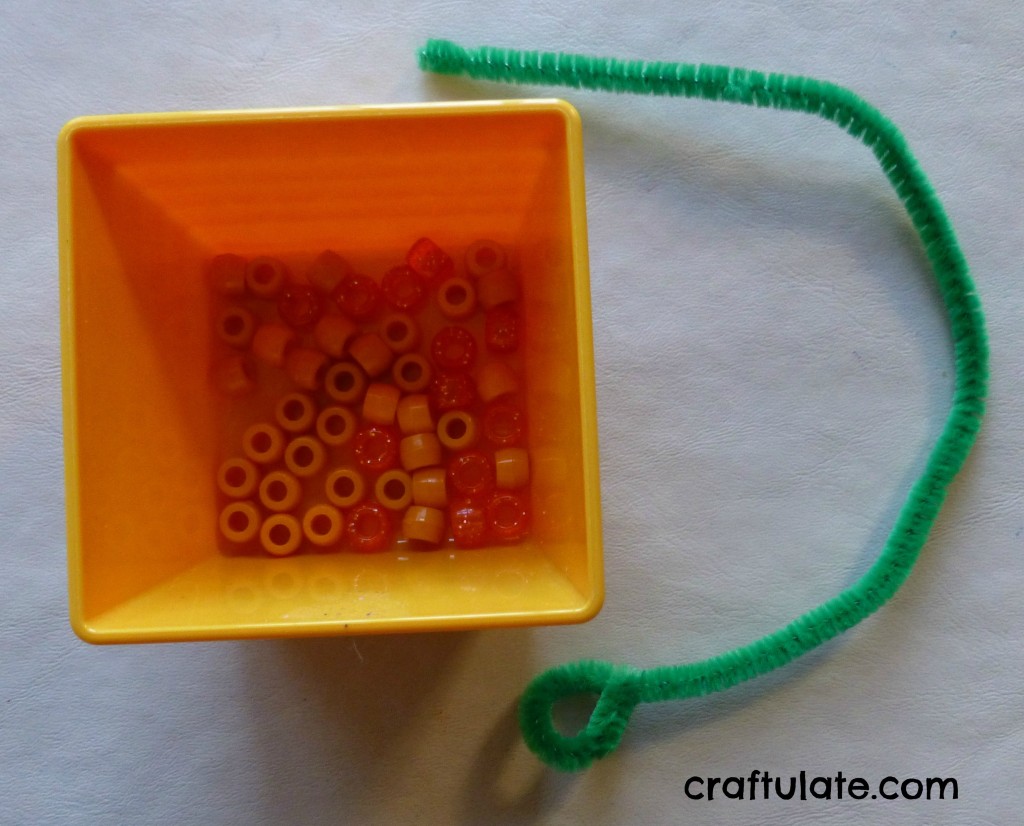 He carefully threaded as many beads as he could, rejecting the sparkly beads after a while for some reason! Then I twisted the ends of the pipe cleaner together to make the pumpkin's stalk. Wonderful fine motor skills practice!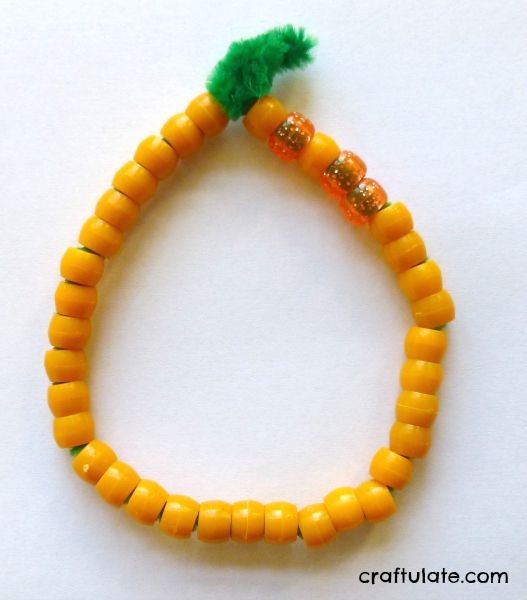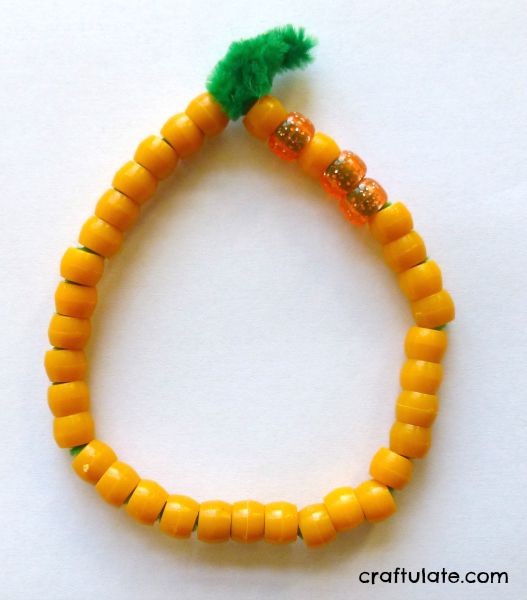 6. Spider Craft
Note: I have updated this spider craft and it has moved location – check out the new Spider Craft for Toddlers – complete with video tutorial!