Cardboard tubes and pipe cleaners are all that kids need to keep them busy and have fun building and creating!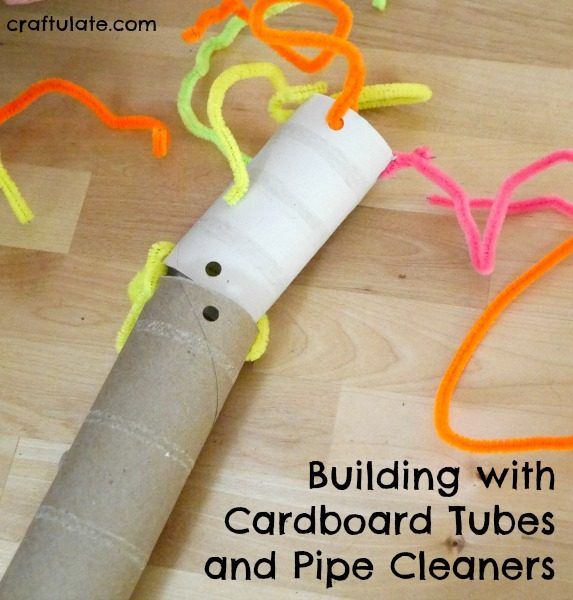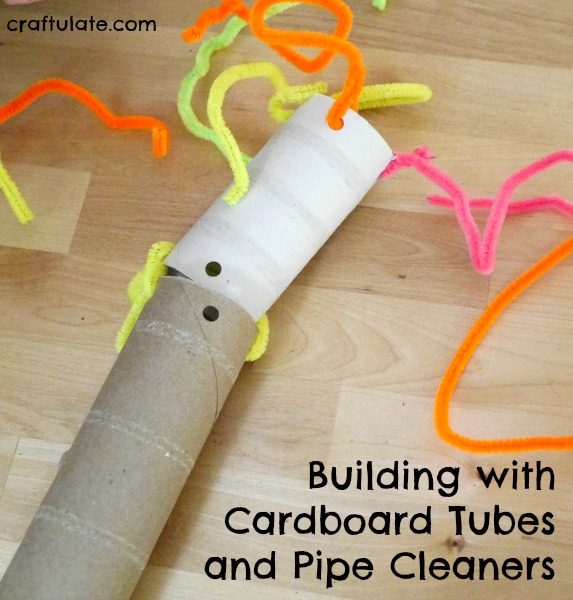 The following post contains affiliate links, which means that at no extra cost to you I can make a tiny bit of money to help support this blog. Thank you!
This activity is SUPER simple to set up! All you need is the following:
Depending on the age and ability of your child, you can include them in the preparation or not. Using the hole punch, clip around the edge of each tube. We started with four holes equally spaced and that seemed to be enough. My son (5 years) really enjoyed getting to use the hole punch and it was a great fine motor workout for him!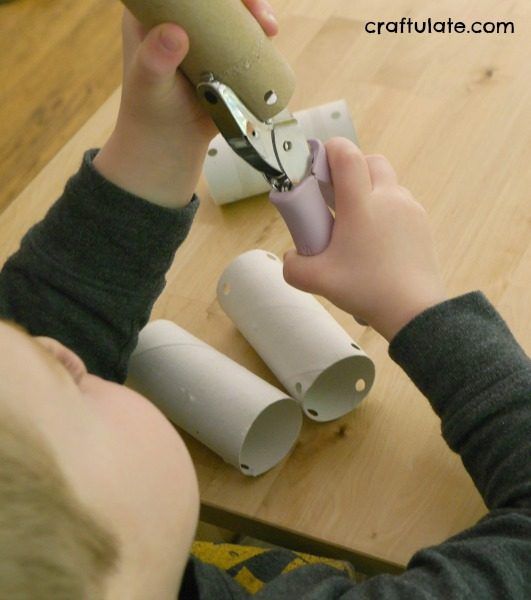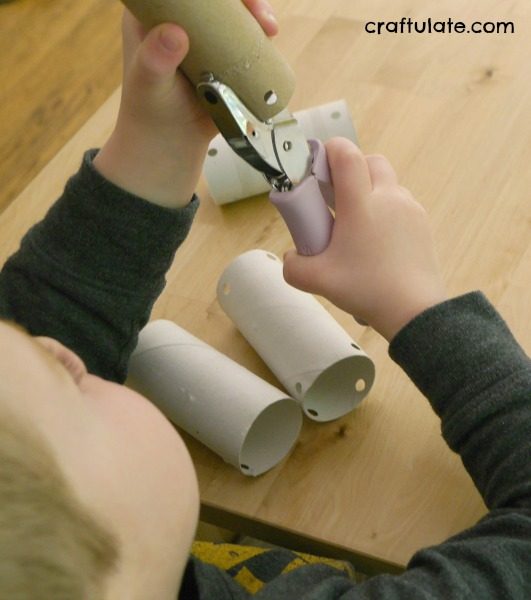 I then let him create whatever he wanted. He found it fairly easy to thread the pipe cleaners through the holes in the tubes, but needed some help "closing" the pipe cleaners by twisting the ends together.
He seemed very happy just experimenting with different combinations without a definite outcome in mind. After a while he decided that the pipe cleaners would make great hair – so he built a basic man shape from a short and long tube, and added the hair at the top. He wouldn't let me add arms or legs, though!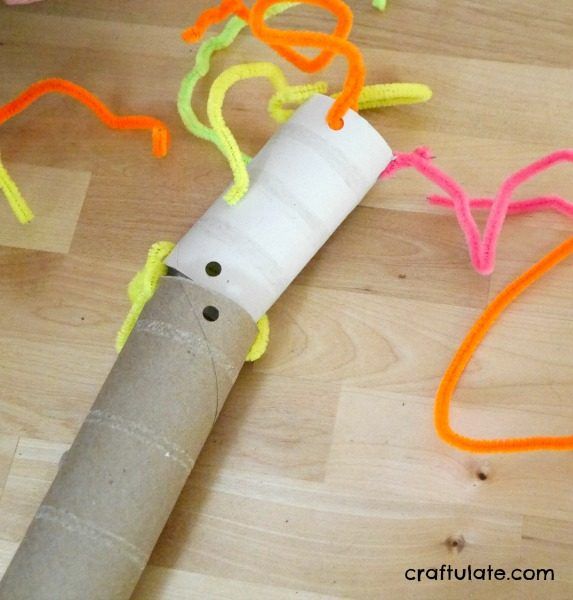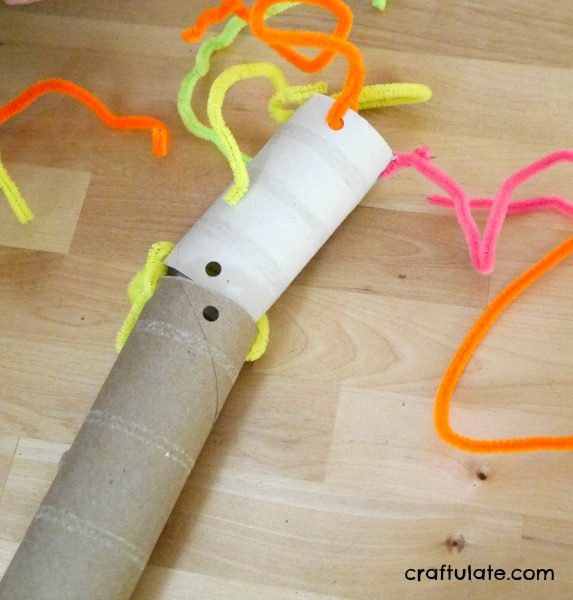 [bctt tweet="Building with Cardboard Tubes and Pipe Cleaners #kidsactivities" username="craftulate"]
Did you know that I have co-authored two books about fine motor skills? They are available in paperback, ebook and Kindle formats!