We made some lovely art with an insect theme using the watercolour and glue resist technique.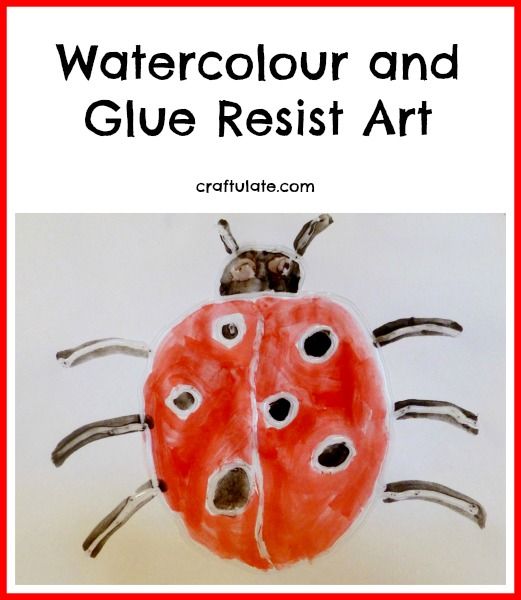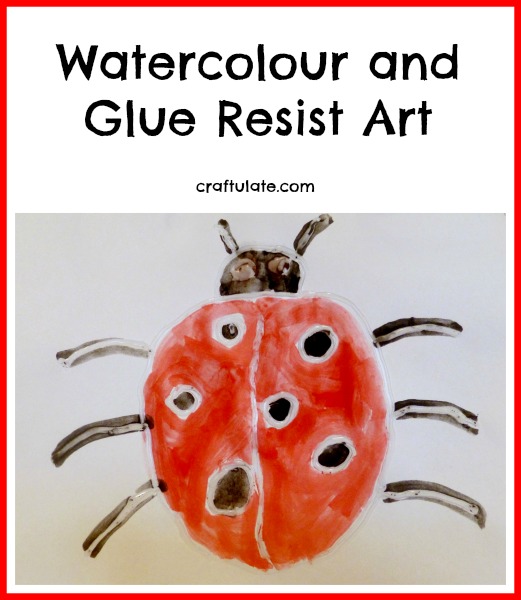 The following post contains affiliate links, which means that at no extra cost to you I can make a tiny bit of money to help support this blog. Thank you!
I prepared the activity in advance by using a hot glue gun to draw insect outlines onto pieces of white card. I drew a snail, butterfly, caterpillar and ladybug. We had some friends round for a crafty playdate one day so I set out the pictures with a watercolour paint palette (sent to us by craftprojectideas.com), brushes, and little pots of water.
The glue lines prevent any paint sticking to it, which creates an unusual effect. With details such as legs and antennae we agreed that the picture looked better if they painted outside  of the glue line. This made the details stand out. I think next time we do this I'll try it on some coloured card and see how that looks!
Here are a few of their final paintings. F has never been very keen on watercolour paints – perhaps they just aren't bright enough for him – so he only did one painting – the snail.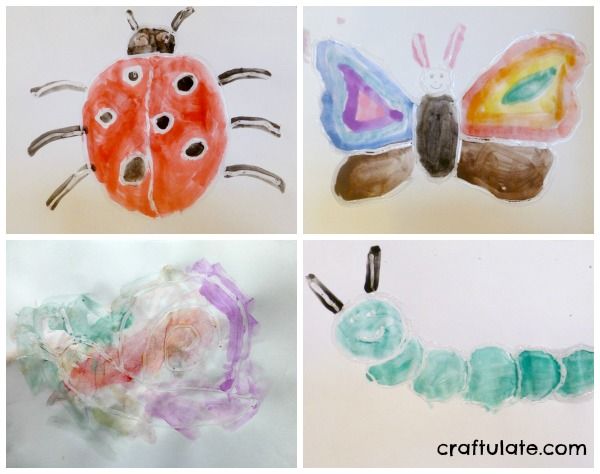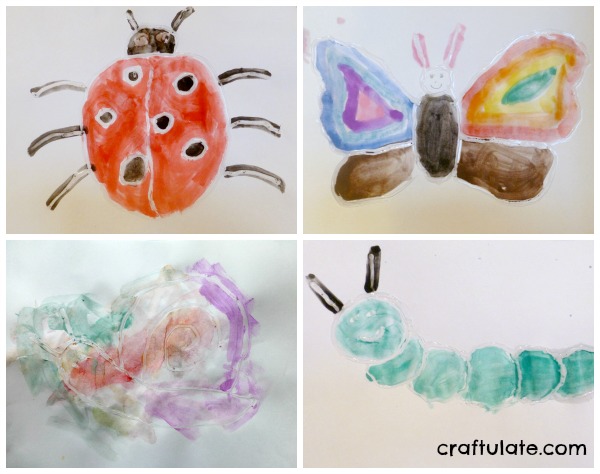 And of course I couldn't "resist" painting one of the leftover pictures. Nice pun, huh?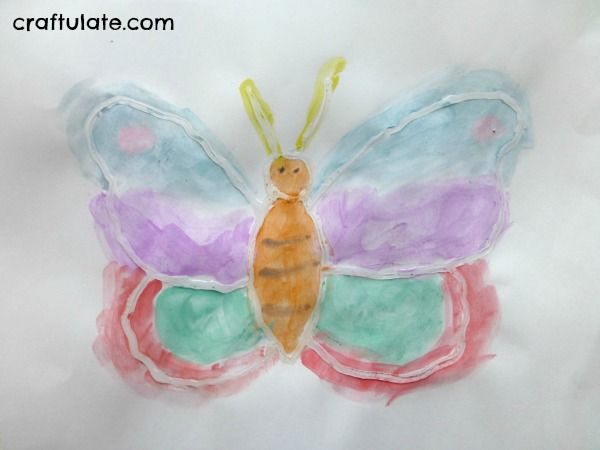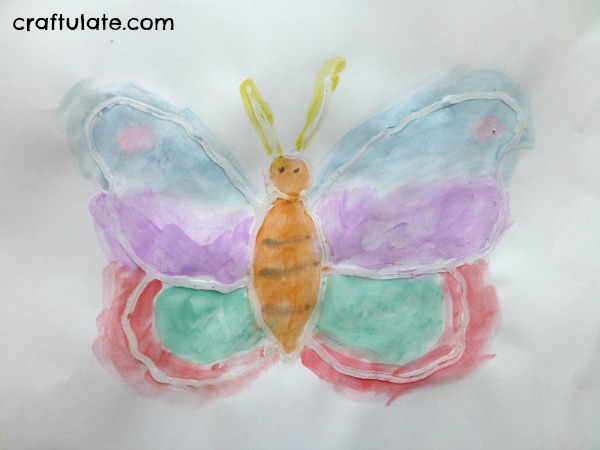 If you're looking for some more bug and insect themed activities, try Paper Plate Bugs, Bug Slime or Shrinky Dink Bugs!