Have you experimented with washi tape yet? We made these photo frames as our first washi tape craft project!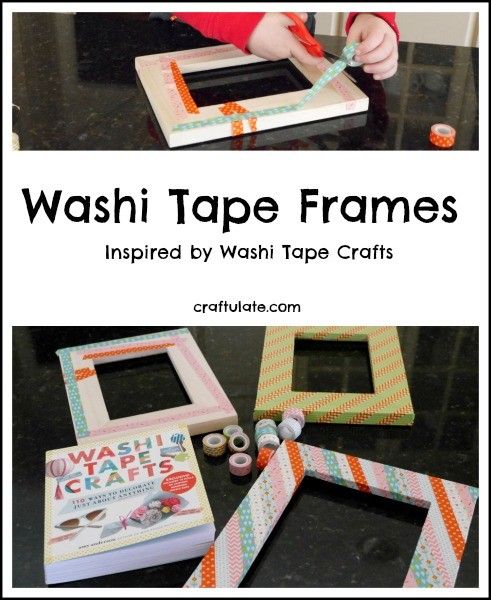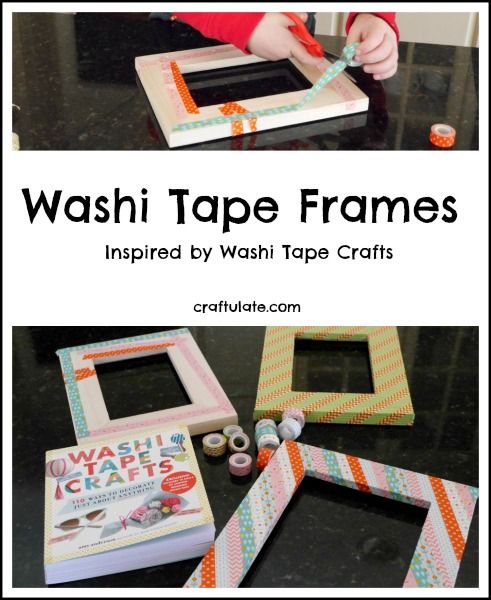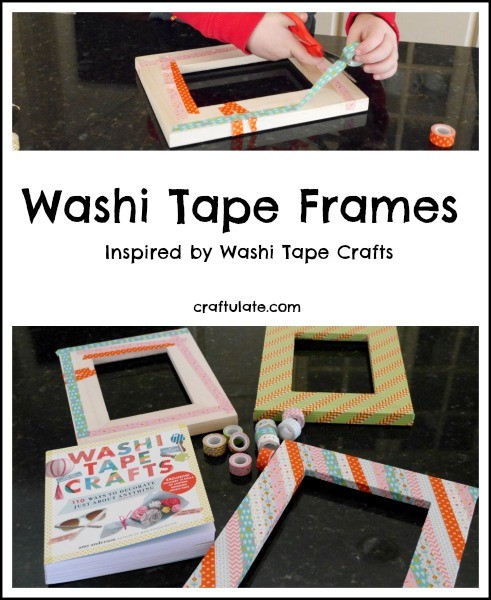 Disclosure: I was provided with this book from Workman Publishers free of charge in exchange for my fair and honest review. Please see my disclosure policy. The following post also contains affiliate links, which means that at no extra cost to you I can make a tiny bit of money to help support this blog. Thank you!
I've known what washi tape is for a long time but never actually used it. And until I received a copy of Washi Tape Crafts by Amy Anderson (of Mod Podge Rocks! fame) I had no idea just how many ways it can be used!!


This low-tack tape which originated in Japan around 2006 is tearable, repositionable and comes in a huge variety of colours and patterns. This new book contains 110 crafts which use washi tape: my favourites include wrapped papier mache letters, cross-stitch canvas, doodle dry-erase board, home decor vases, costumed pumpkins, and mini pallet coasters. BUT as well as heaps of technique and information about this fun tape – the book comes with TEN rolls of cute washi tape to get you started!
The craft I decided to start with was the Simple Striped Frame. The book suggests painting the unfinished wooden frames first but we decided to skip this part and try to completely cover the frames in tape instead. A friend of mine was staying with me at the time, so we all made one. My son started well.
I like his random approach!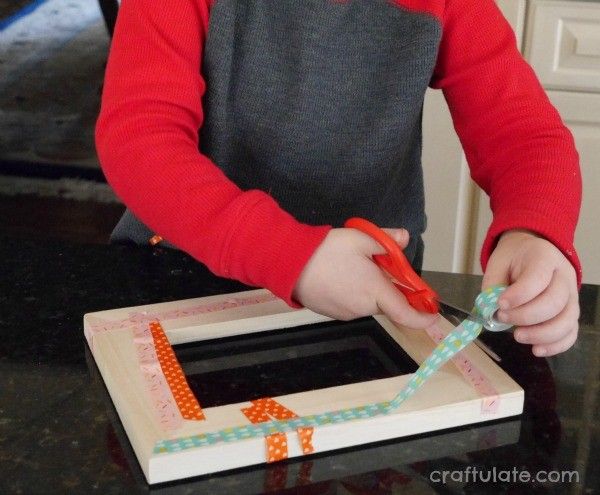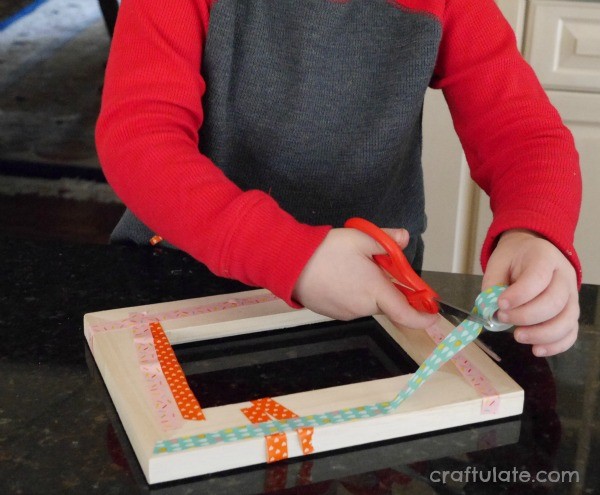 Meanwhile, my friend and I tried to recreate the diagonal striped design featured in the book.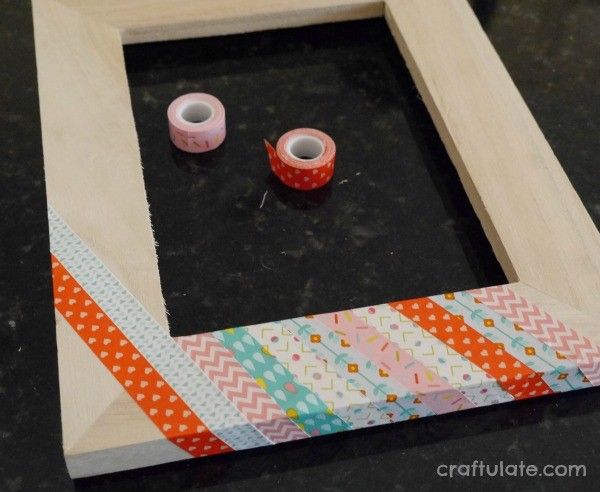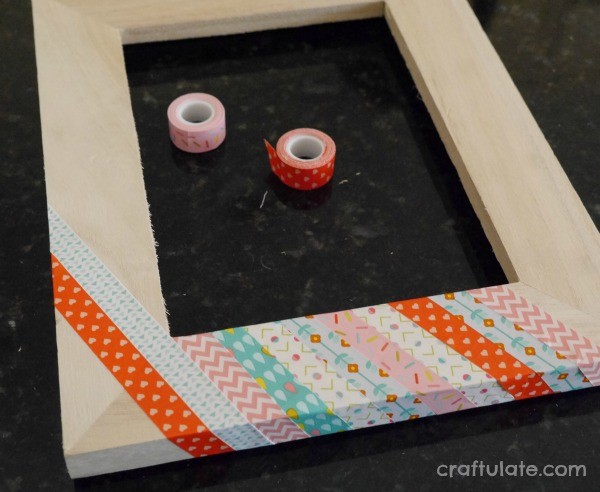 When we got about half way through we realised that it might be tricky to line up the diagonal stripes as we completed the frame. We reread the book and the author suggests to start from the centre in long strips that span both sides of the frame and then work outwards. There would be some tape wastage with this method but it would have been a MUCH better way to do it. So if you try this craft, follow the book instructions. 😉

Our finished frames! My multi stripe design, my friends two-tone striped frame and my son's random (but fun) finished product!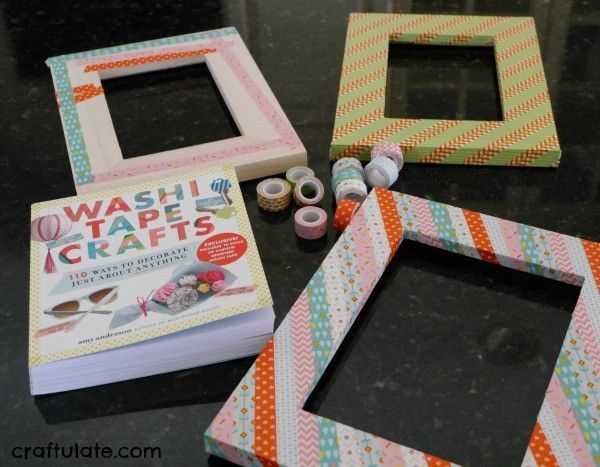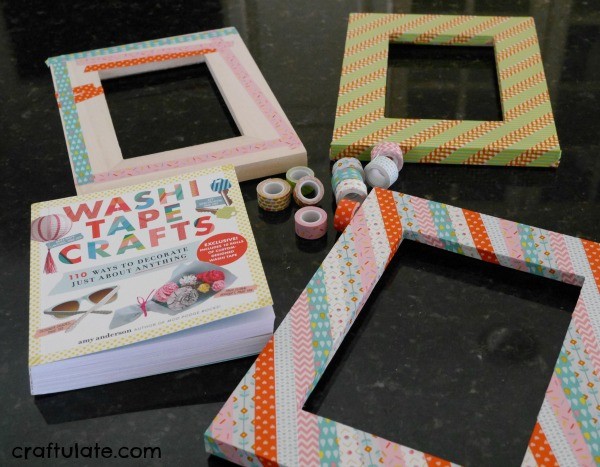 Not only would this book make a great gift for the crafty people in your life, but the frames would make a fantastic present too!
[bctt tweet="Decorate frames with fun #washitape ! Inspired by the new #washitapecrafts book."]