Although my son isn't quite ready to start sending Valentine cards, I love the excuse to play with all things red and hearts! Here's our Valentines fine motor activity.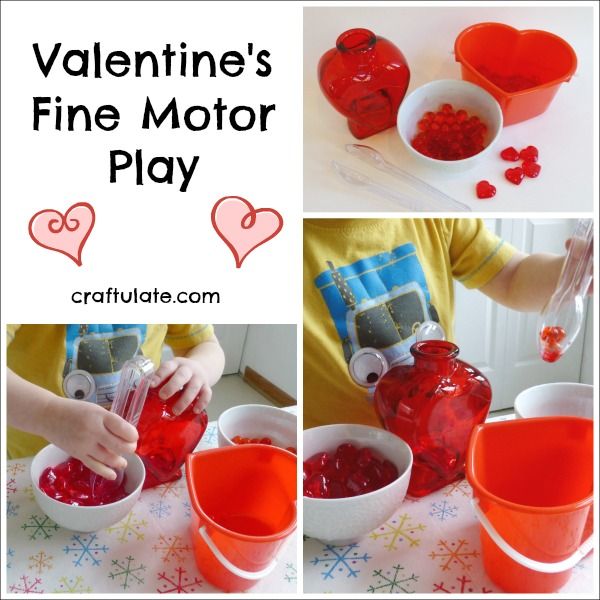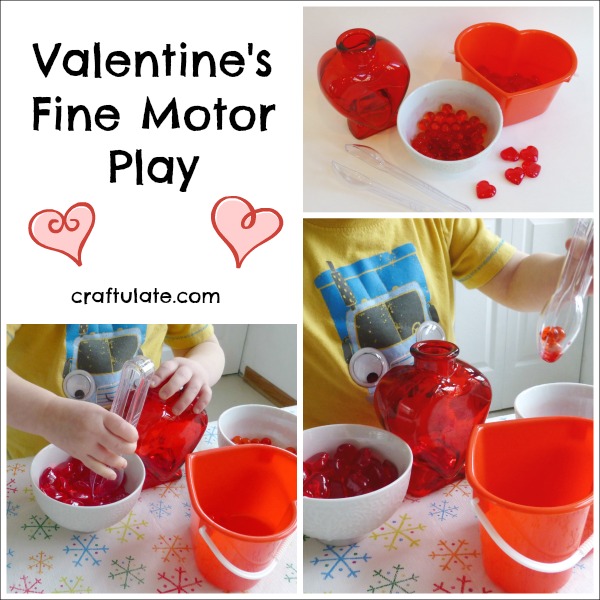 The following post contains affiliate links, which means that at no extra cost to you I can make a tiny bit of money to help support this blog. Thank you!
I set this up as a free play activity, and didn't give F any direction. Here are the components:
Red heart-shaped vase (from the dollar store. Classy, huh?)
Red plastic heart gems (also from the dollar store)
Clear water beads
Red food dye
Red heart shaped bucket (from a party store)
Clear tongs (again from the dollar store – I bought *four* pairs for a dollar!)
First I added a little red food dye to the water beads and let them "stew" for a while. Then we were ready to play!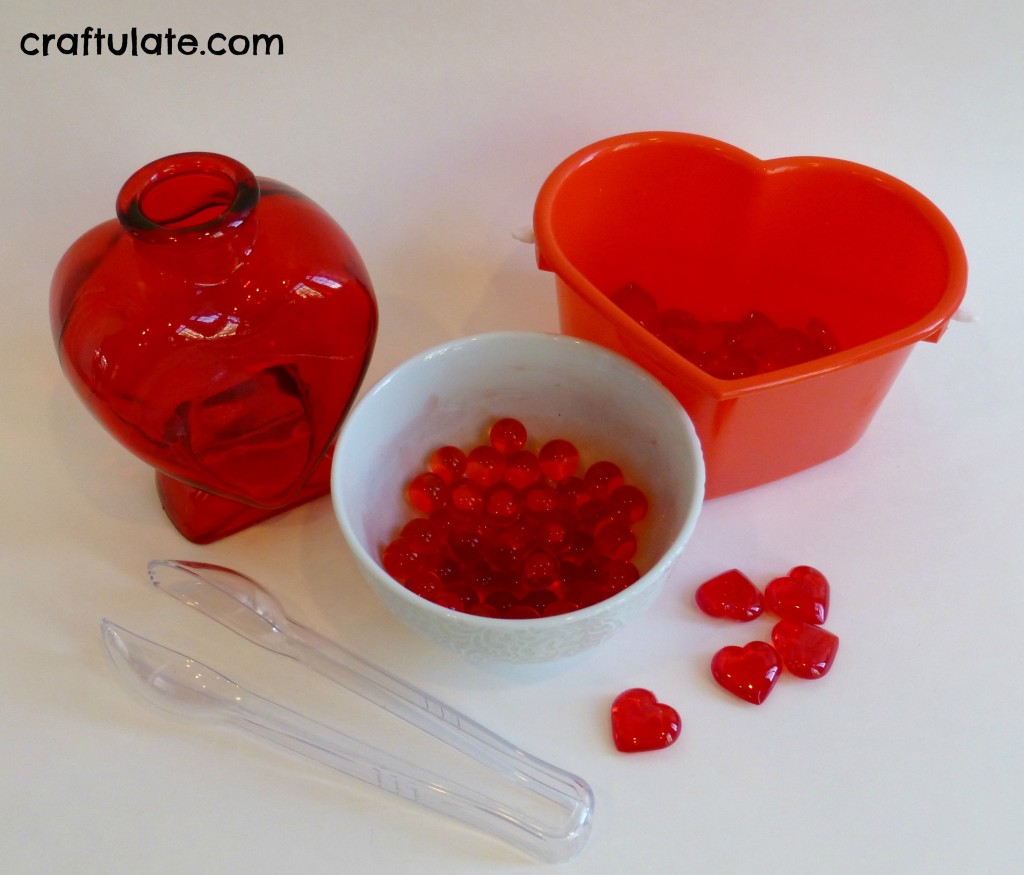 F loved the clear tongs, and decided to transfer the water beads into the bucket. There was something rather appealing about being able to see the water beads in the "spoons" of the tongs.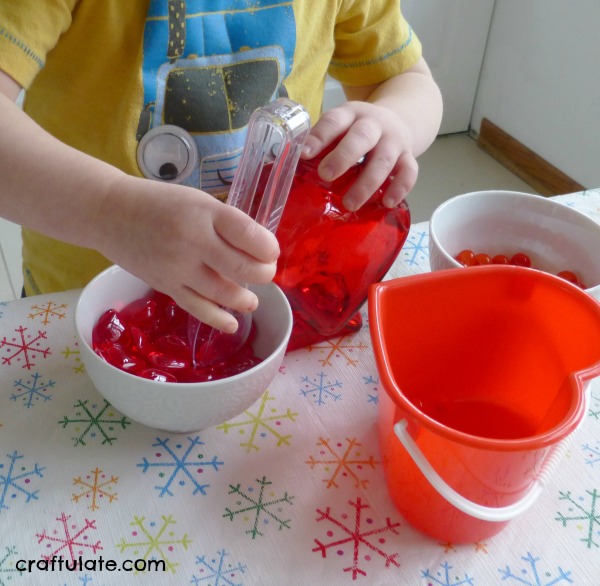 He decided some of the gems should go into the vase. But then changed his mind and transferred them into the bucket.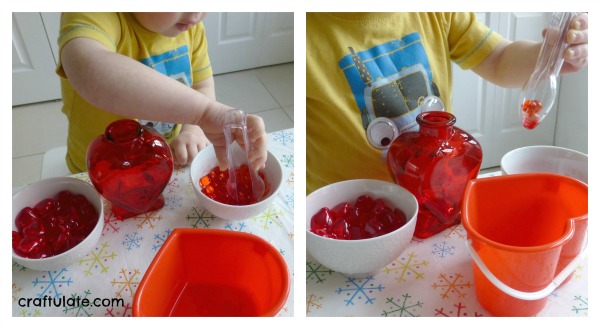 He played this way for some time, but once he had got all the gems and beads into the bucket he tried to pour them all into one of the white bowls, spilling contents all over the place!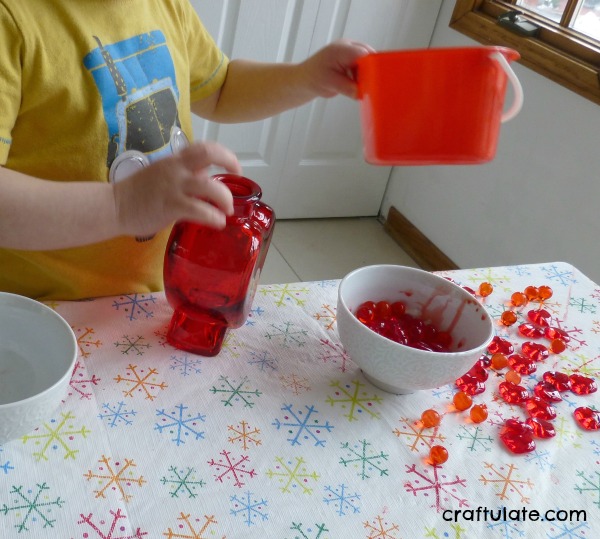 Because of the food dye, unfortunately this made quite a bit of a mess, at which point he decided he'd had enough! But it was fun while it lasted!
So what has everyone else been up to this week? Check out the rest of the Fine Motor Friday posts!
Coloring Snow with a Dropper from Stir the Wonder
Simple Valentines Fine Motor Activities from Little Bins for Little Hands
DIY Puzzle in a Box from School Time Snippets
Edible No-Cook Nutella Playdough from Still Playing School
Valentine's Day CUT-Punch-PASTE Projects from Lalymom
Light Bright Geoboard from And Next Comes L
Fine Motor Heart Stamping from House of Burke