These heart-shaped Valentine ornaments are a cute craft made from kids' artwork!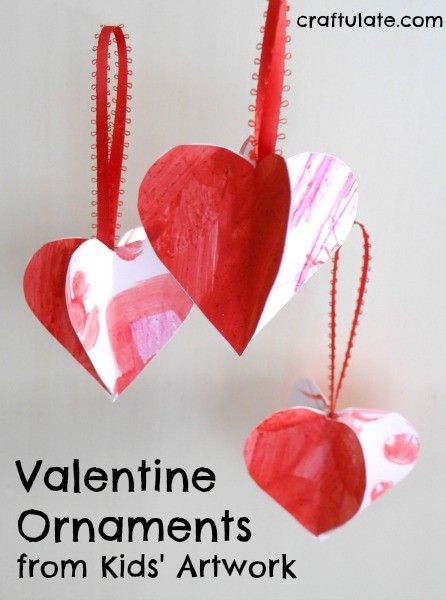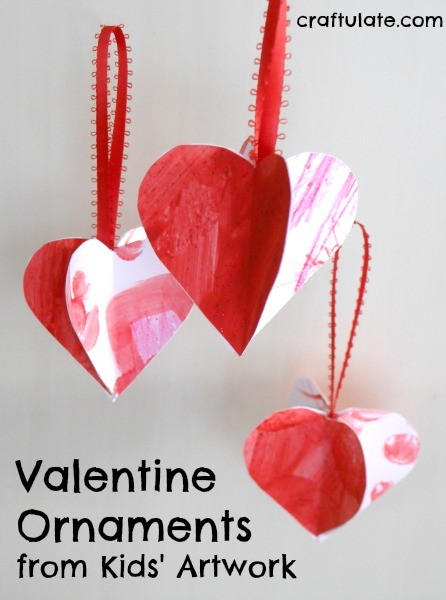 The following post contains affiliate links, which means that at no extra cost to you I can make a tiny bit of money to help support this blog. Thank you!
So first I'm going to start with a confession. When I started blogging, I didn't think anyone would really read what I wrote! So it started as an online journal of crafts I had done with my son. A Christmas bauble ornament craft from Red Ted Art was one of the first activities I wrote about – I gave proper credit and links, but essentially I just did the same craft. While this isn't the biggest blogging faux pas ever, the internet doesn't really need several versions of exactly the same craft.  My version of the craft has since been deleted, because I realised that I had to do original crafts, or at the very least put my own spin on an existing craft.
Three years later, I now have my own spin on this craft – to make it into a Valentine ornament! And although my son made artwork specifically for this activity, this would be such a lovely way to use up existing artwork created by your kids. So let's get on with it! Here's what you need:
Invite your child to color the card in red and/or pink. My son did three pieces: one with pen/pencil/crayon, one with dot marker and crayon, and one with paint and glitter glue. Treat this stage as process art – it really doesn't matter if they fill the page, draw something specific or just scribble.
Let everything dry (if using paint / glitter glue / dot markers) then use the cookie cutter as a stencil to draw hearts on the finished artwork. You can do this on the reverse or the front side, whichever you prefer. Top tip: Make sure you are consistent as to whether you draw inside or outside the cookie cutter – otherwise you'll end up with hearts of different sizes!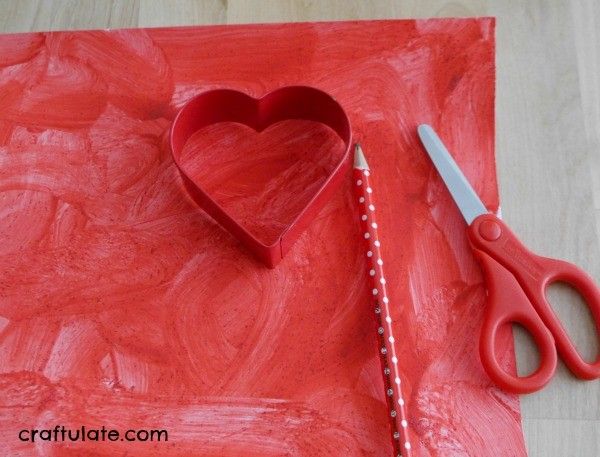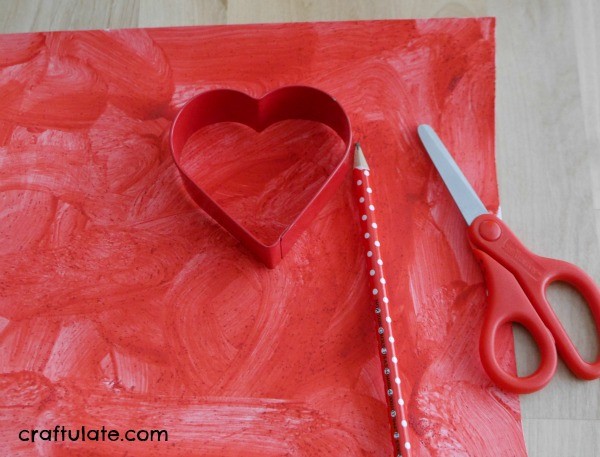 Cut out the hearts and fold them in half.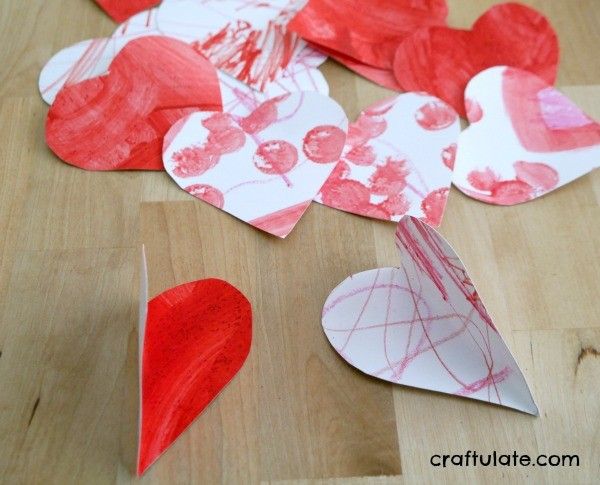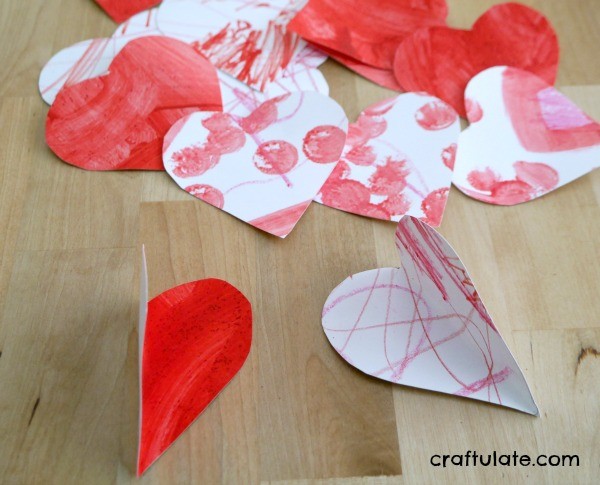 Use a glue stick to attach the hearts together. You need around 4-6 hearts per ornament.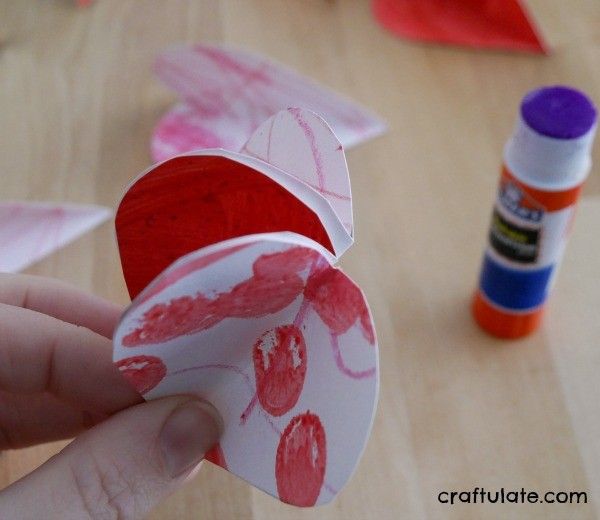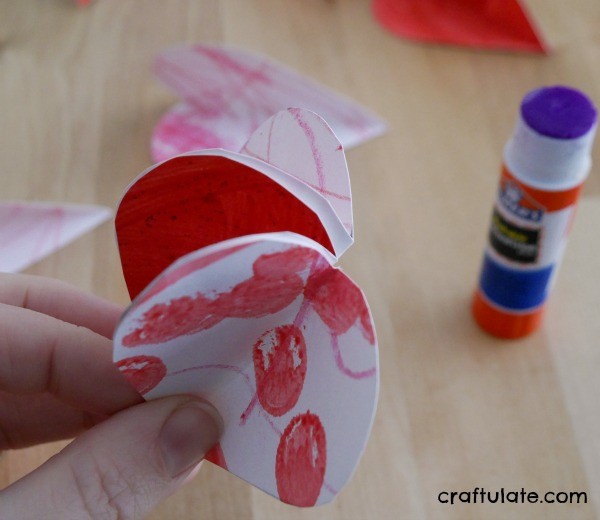 Before you connect the first heart to the last heart, tape a loop of ribbon to the center.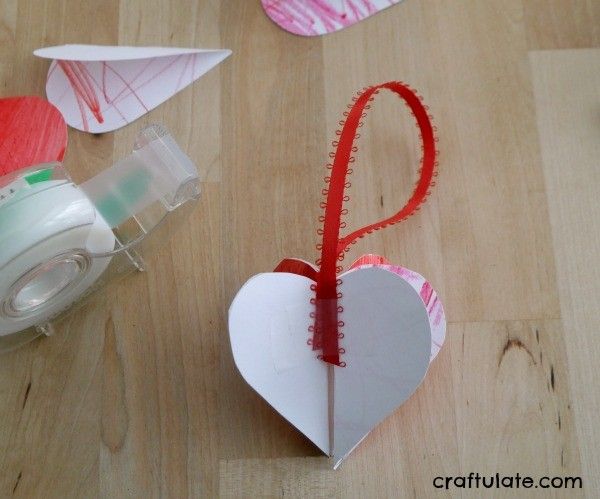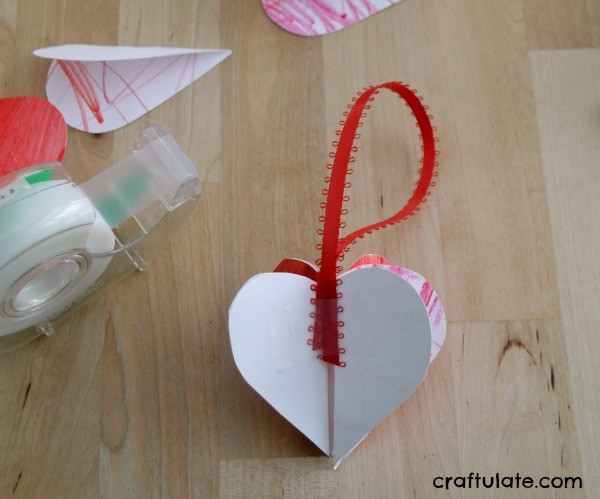 Then glue the last two hearts together! Trim the edges if necessary. They look so pretty!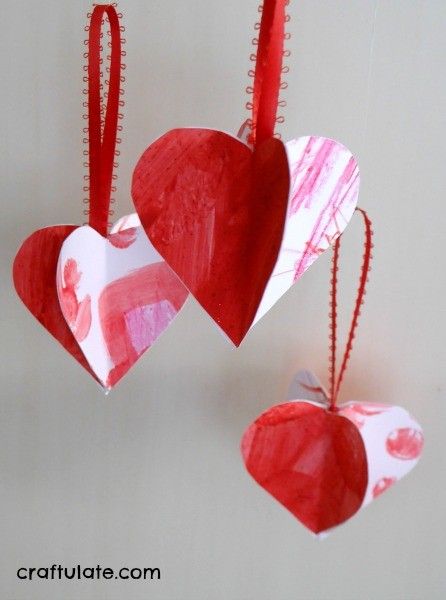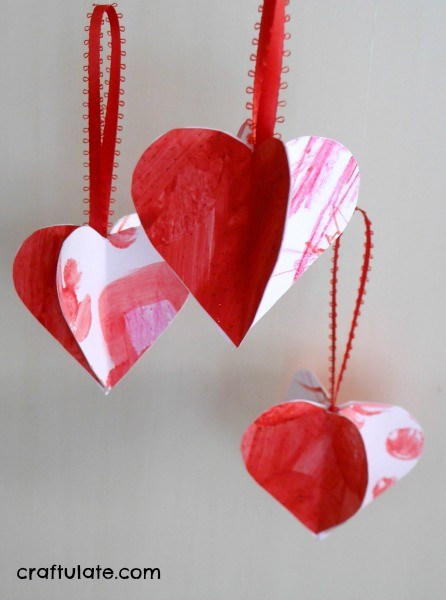 This would be a wonderful craft for siblings of different ages to do together – the younger ones can scribble, the older ones can assemble the ornaments!
[bctt tweet="#valentine #heart #ornament #craft for kids to make!"]