This Valentine flamingo is a very cute craft to make with the kids – and can also be used for love notes!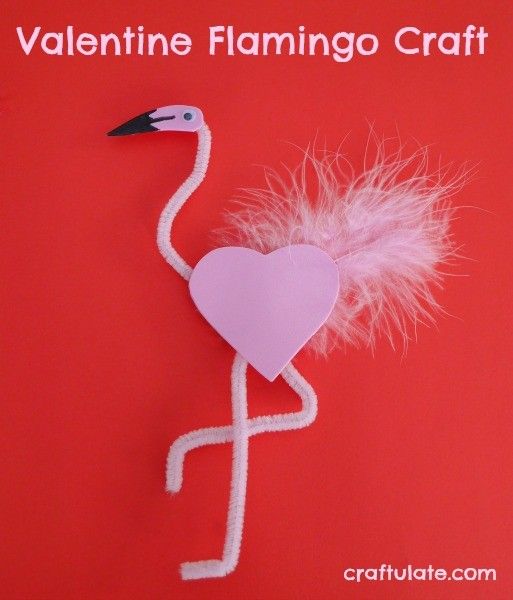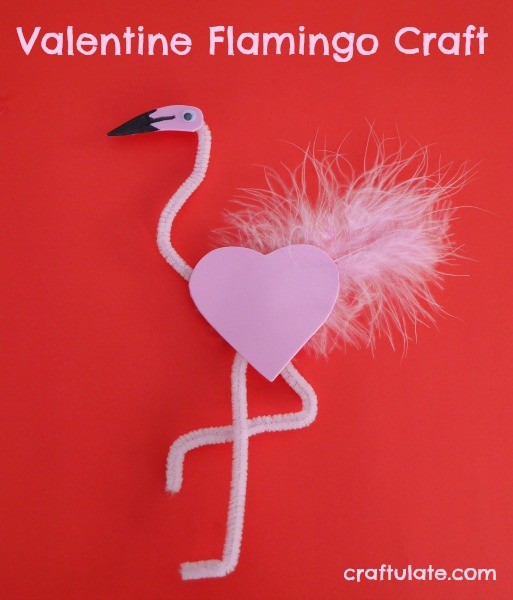 The following post contains affiliate links, which means that at no extra cost to you I can make a tiny bit of money to help support this blog. Thank you!
Pink hearts. Pink Valentines. Pink flamingos. It's an obvious conclusion that there could be a flamingo craft that was also a Valentine's one! Here's what you need:
Use the cookie cutter as a template for the flamingo's body by pressing it into the craft foam. I got this idea from Lalymom, and her stupendously popular Spider Hand Puppet  – where she uses a lid to make a circle imprint for the spider's body.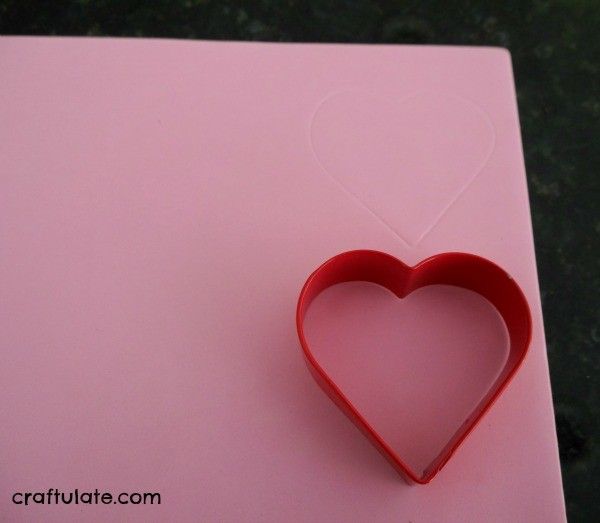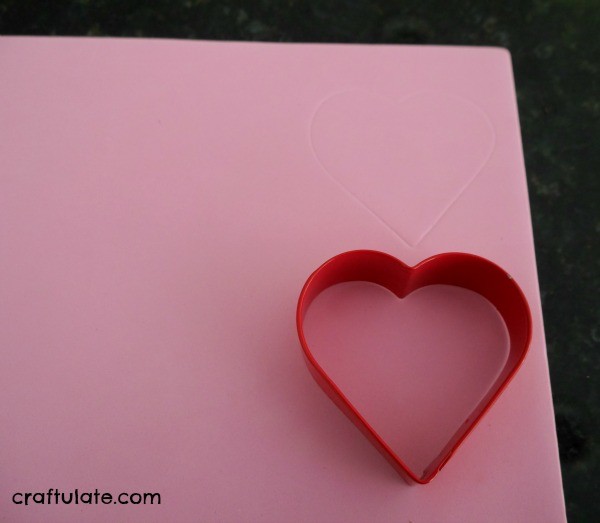 Cut out the heart shape. From the off cuts of foam, cut out a head/beak shape and use the permanent marker to colour in the beak. Glue on a googly eye.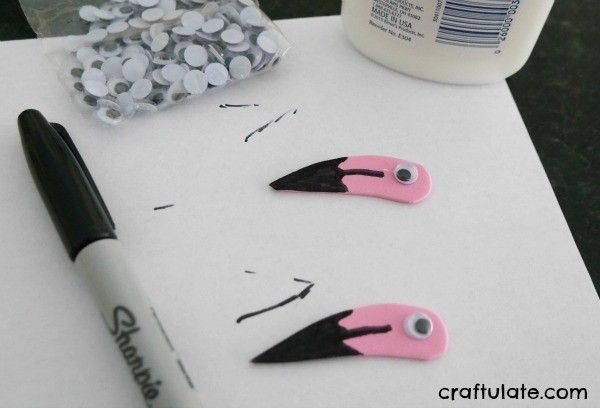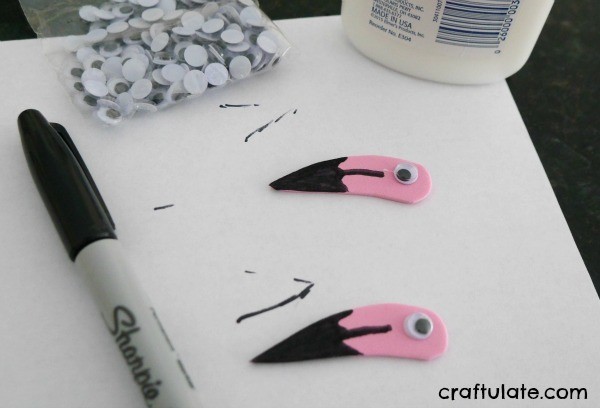 Tape two half-lengths of pipe cleaner to the back of the heart for legs, and one at the side for the neck.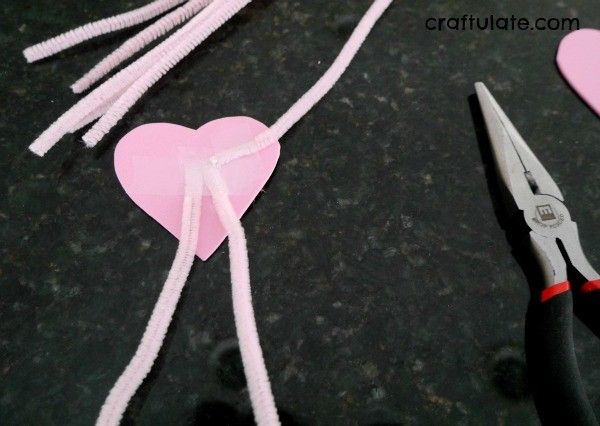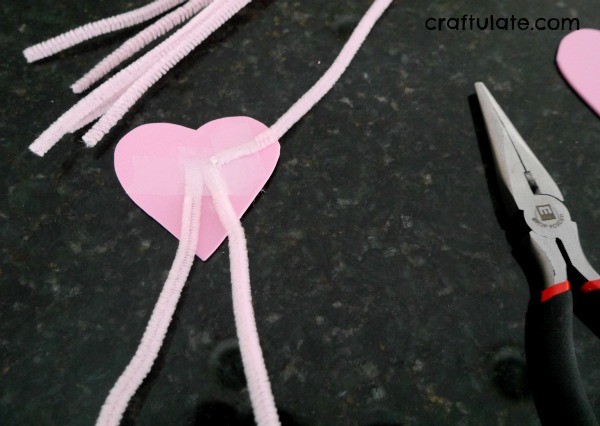 Flip it back over and glue/tape the head onto the pipe cleaner. Then add some feathers!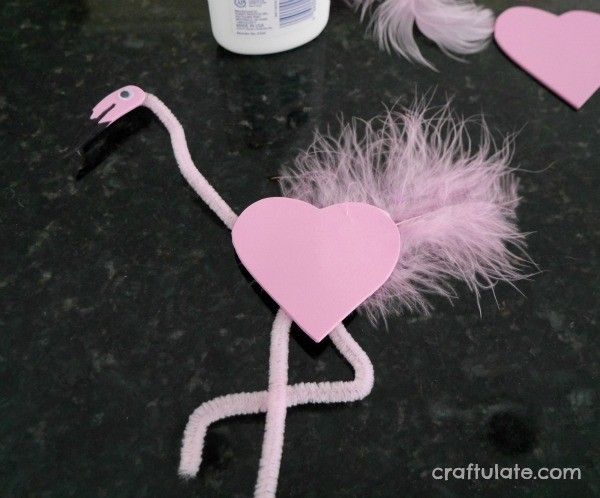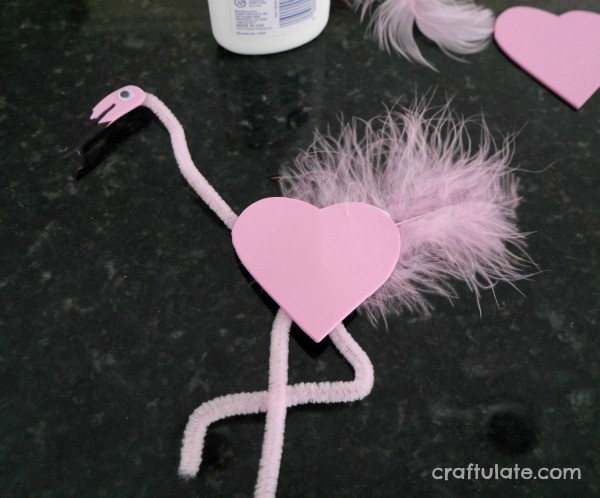 [bctt tweet="This #valentine #flamingo is a fun #craft for #kids to make!"]
If you want to add a message – use a permanent marker to write on the craft foam!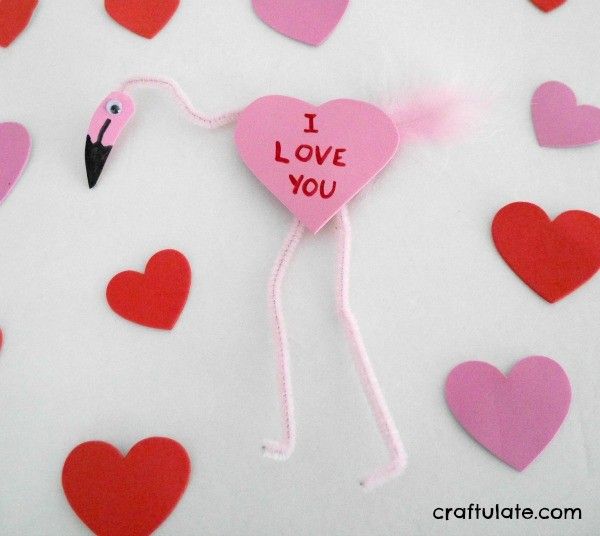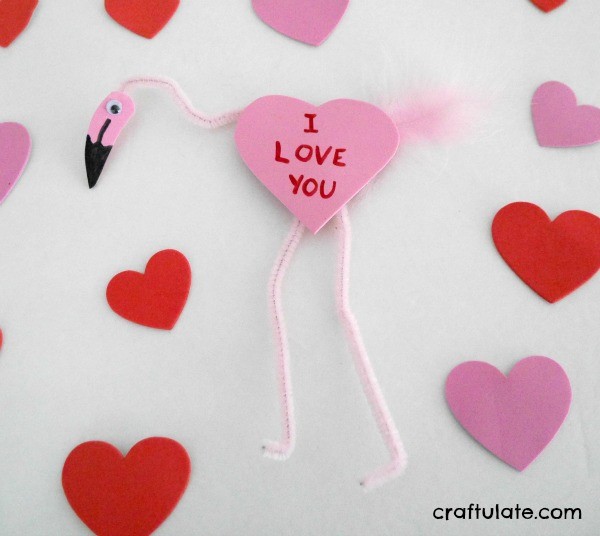 I've been trying to track down the original idea for this craft and according to this article it goes back to a magazine article from 2009!