Here are some of the train party crafts that I provided for my son's recent birthday party!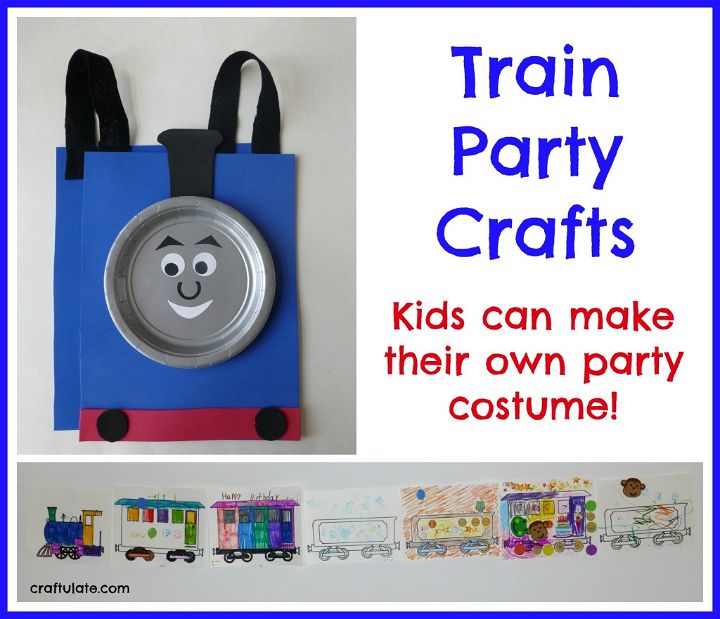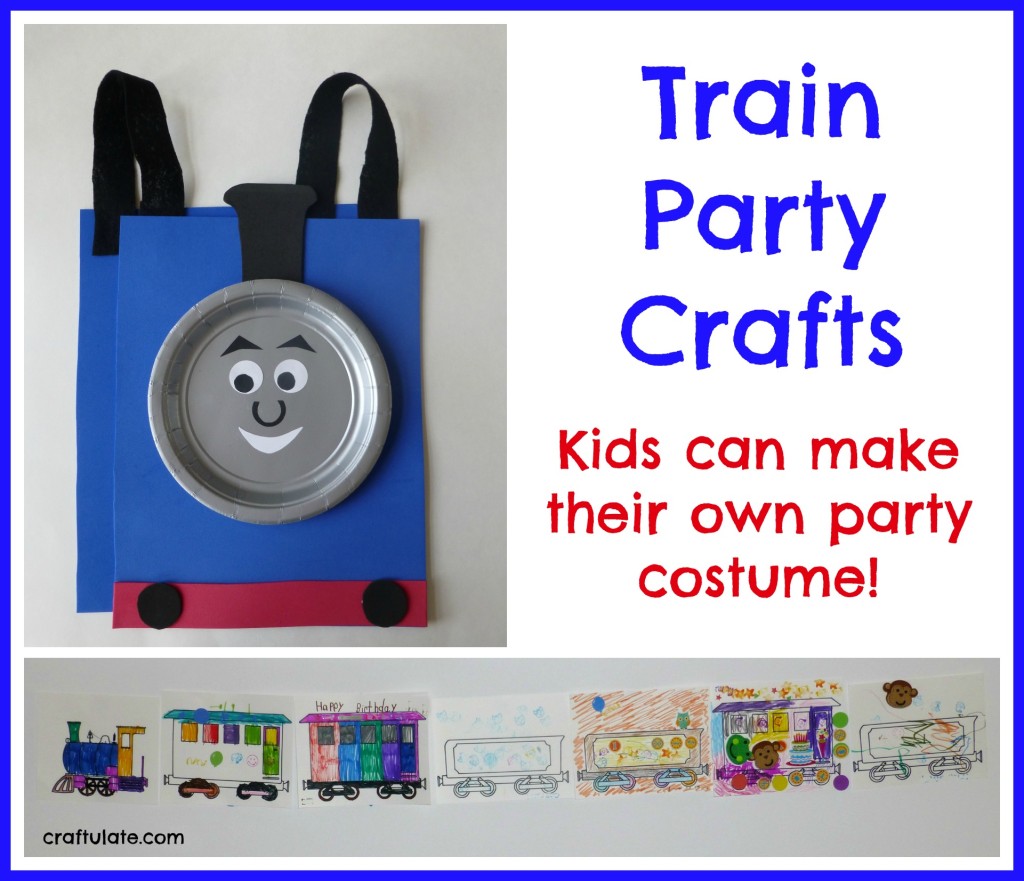 The following post contains affiliate links, which means that at no extra cost to you I can make a tiny bit of money to help support this blog. Thank you!
The ages of the children at F's party ranged from 1.5 to nearly 6. Which made things rather tricky in terms of suitable entertainment. So I prepared these crafts that worked for all the guests in some way!
Train Face Costume
This idea was inspired by Crack of Dawn Crafts and it was a craft and costume combined! Each child made a train face on a silver paper plate using pre-cut face parts and glue.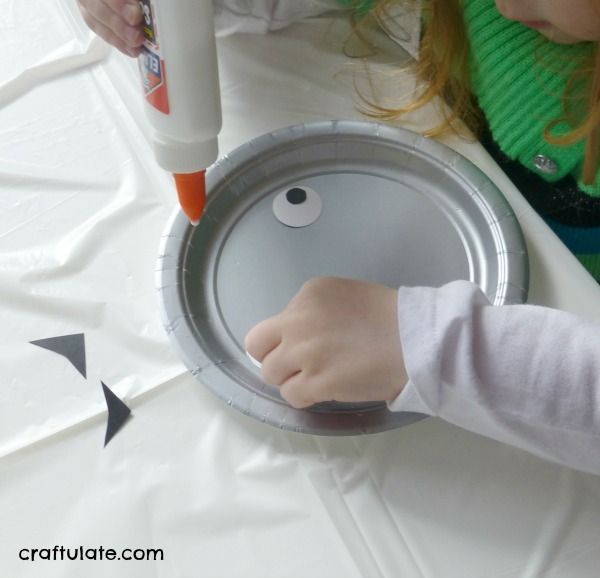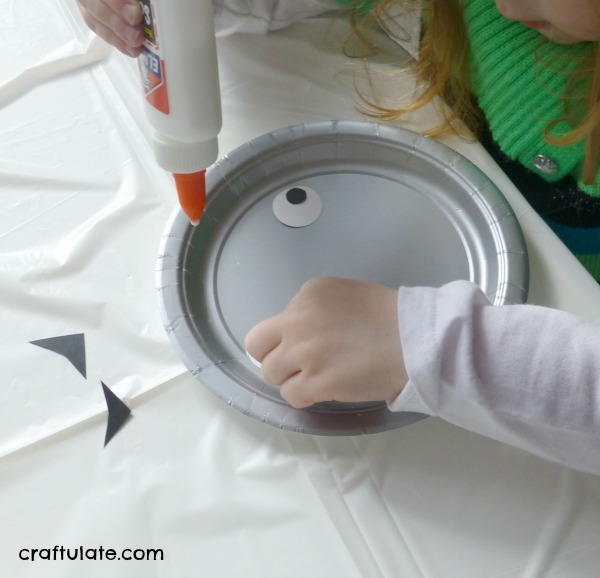 Once the face was dry I glued it to a 9×12″craft foam sheet that I had prepared in advance. Before the party I glued two black felt straps between two foam sheets, then added some buffer and funnel details to the front.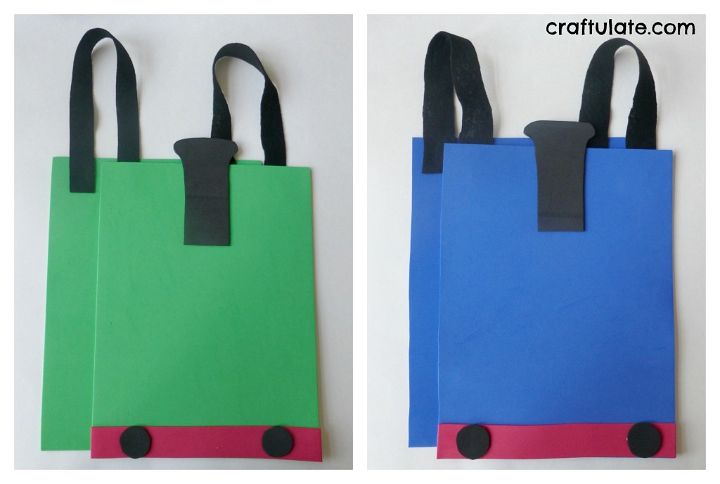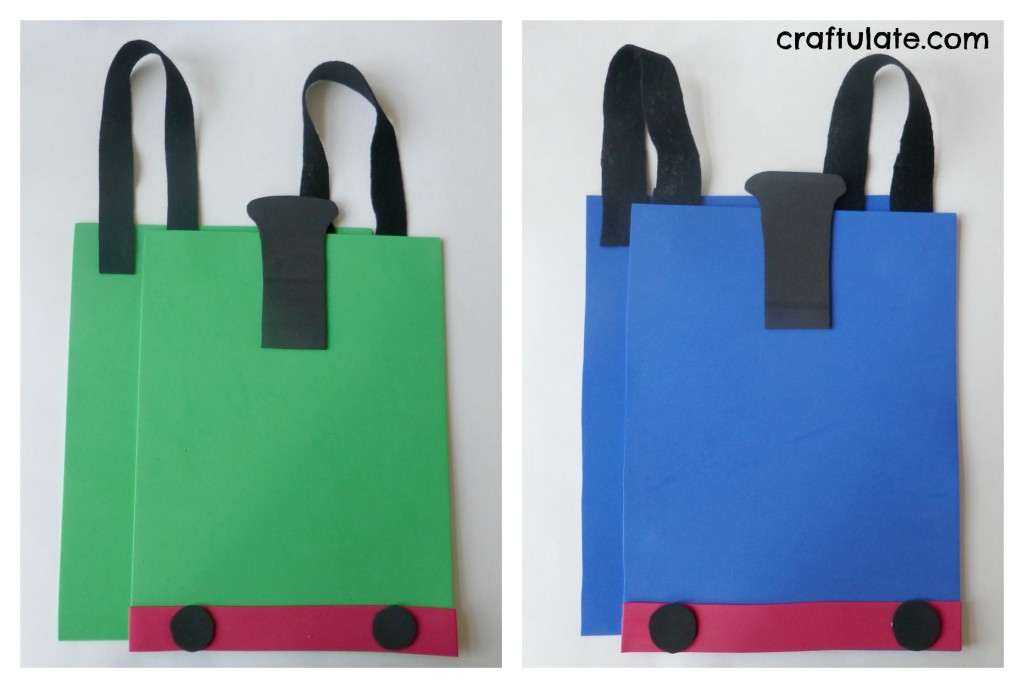 When the paper plate was attached it formed a simple costume that the kids could just slip over their heads. Here are some of the kids from the party!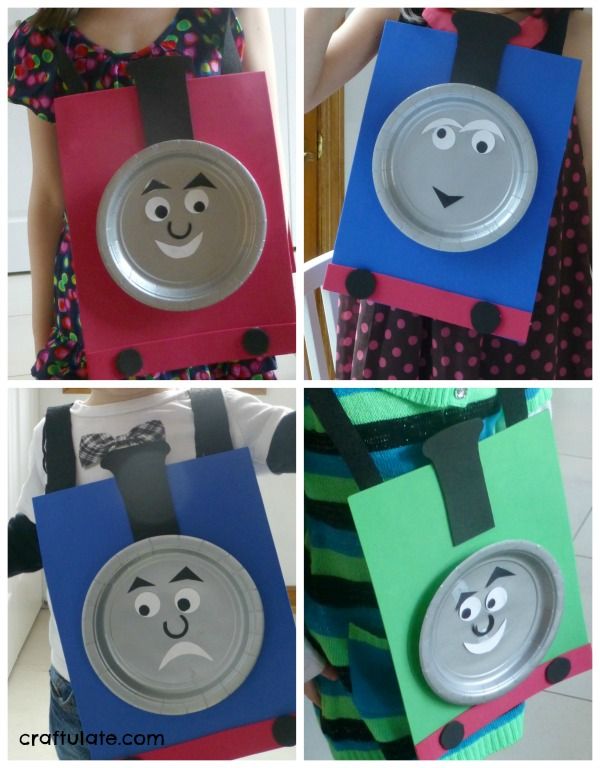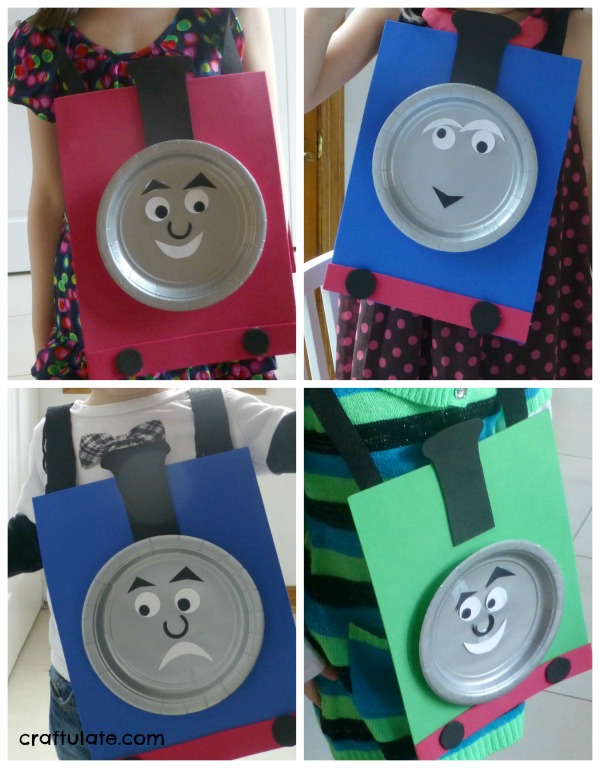 Group Artwork
I wanted to make a group artwork for F so before the party I printed out several copies of this steam train from CraftScope.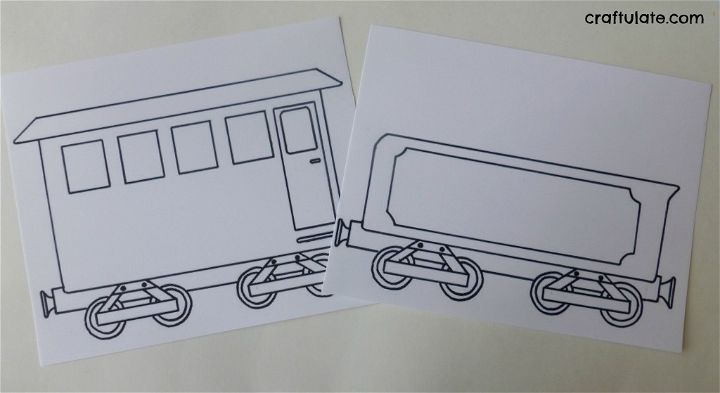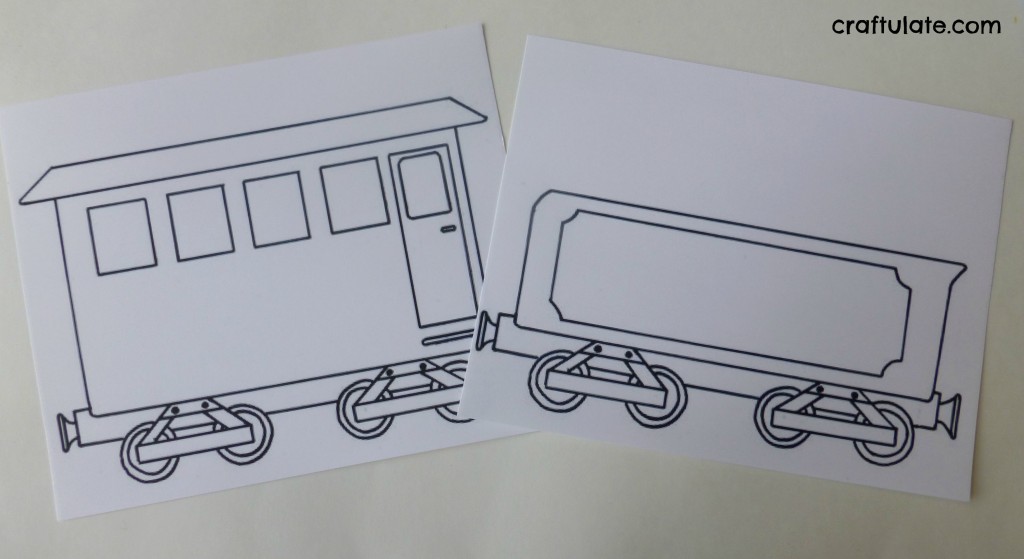 Each child decorated a train carriage with marker pens, crayons, stickers and stampers. My intention had been that F would decorate the steam engine himself, but he had ZERO interest in coloring pages at his own party!! So I gave the eldest child a special commission to color it for him. Then we put them all up on the wall in one long train – such a special memory!



I also left out some pages from a Thomas Coloring Book that F received for his birthday, so there was always something for the kids to do.
Train Party Food
I provided food that was all wheel-shaped: mini bagels, mini oreos, Cheerios, mini rice cakes, circles of watermelon, mini pancakes and circles of cheese. This was really easy to prepare, and everything was simple and straightforward – usually what kids want!
I also made these mini cupcakes. The cupcake topper was made from royal blue candy melts and I used a train candy mold. Then I made wrappers using some themed wrapping paper.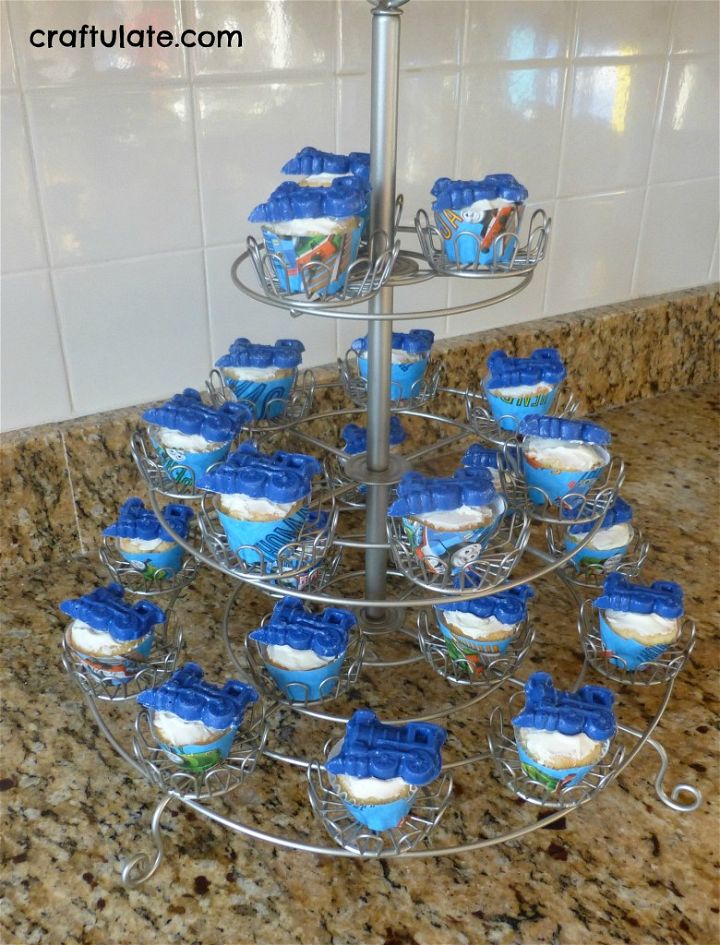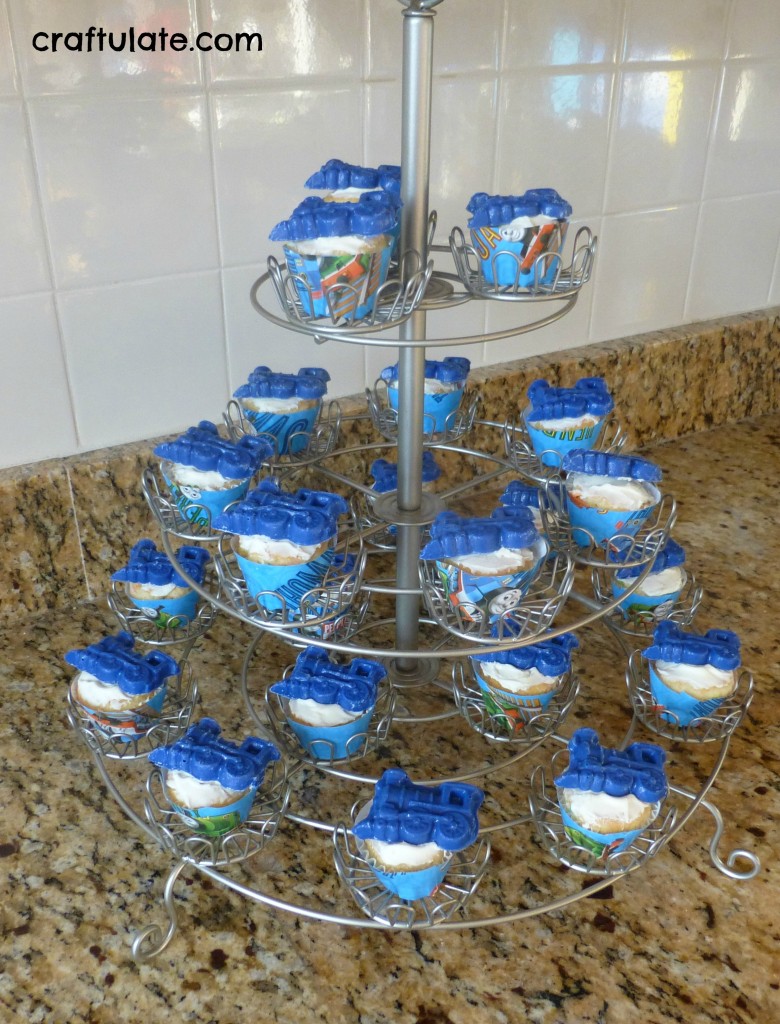 F also had a Thomas the Train theme for his 2nd birthday party!