This week we've been working with tongs and tweezers, which is great for practicing fine motor skills, hand-eye coordination and building hand strength!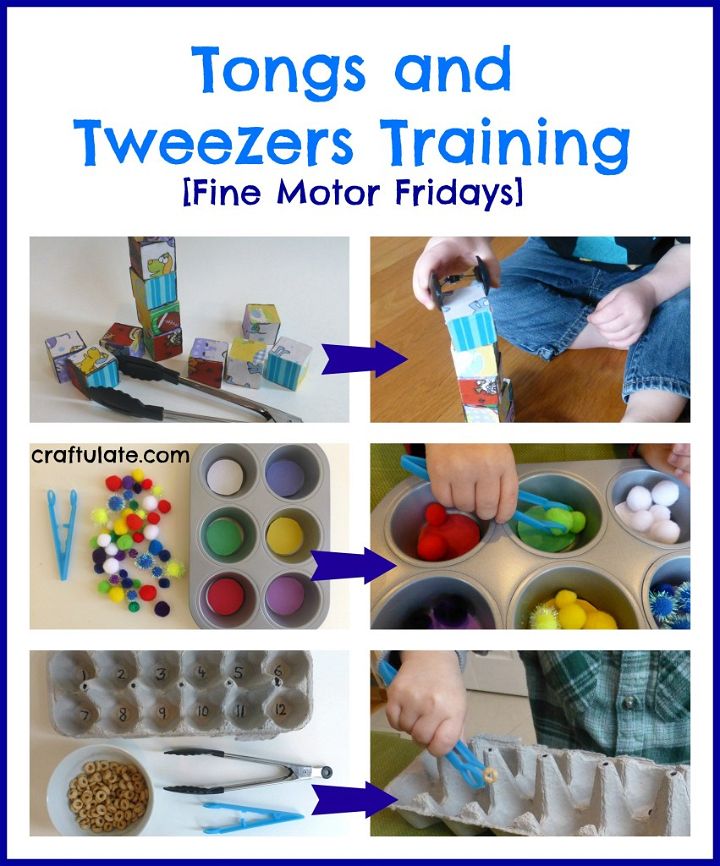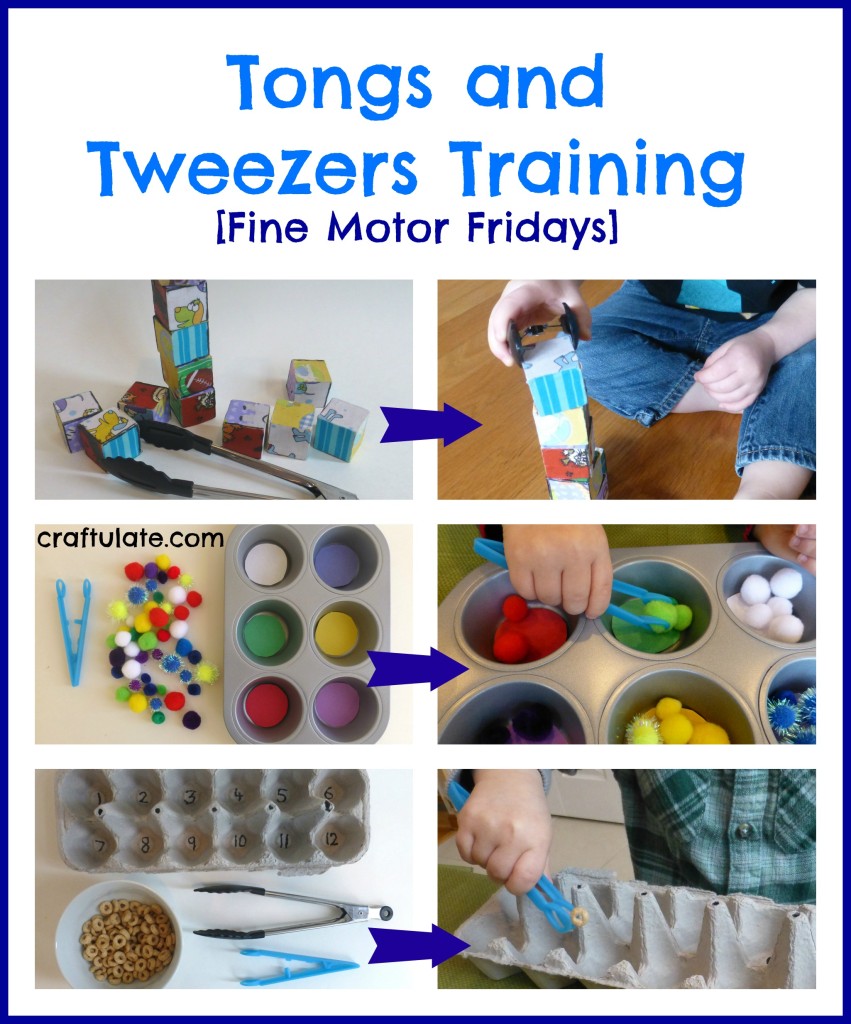 The following post contains affiliate links, which means that at no extra cost to you I can make a tiny bit of money to help support this blog. Thank you!
Mastering the skills of using tongs and tweezers is necessary before moving on to scissors – the action is fairly similar. So here are three activity ideas that also include tower building, colour matching, and counting!
Blocks and Tongs
We used tongs to stack blocks. The fabric-covered puzzle blocks that I made several months ago were the perfect size.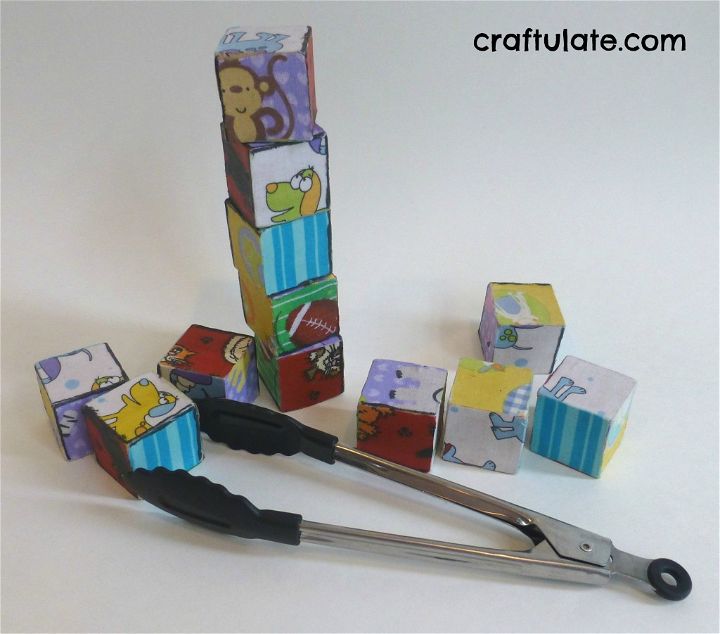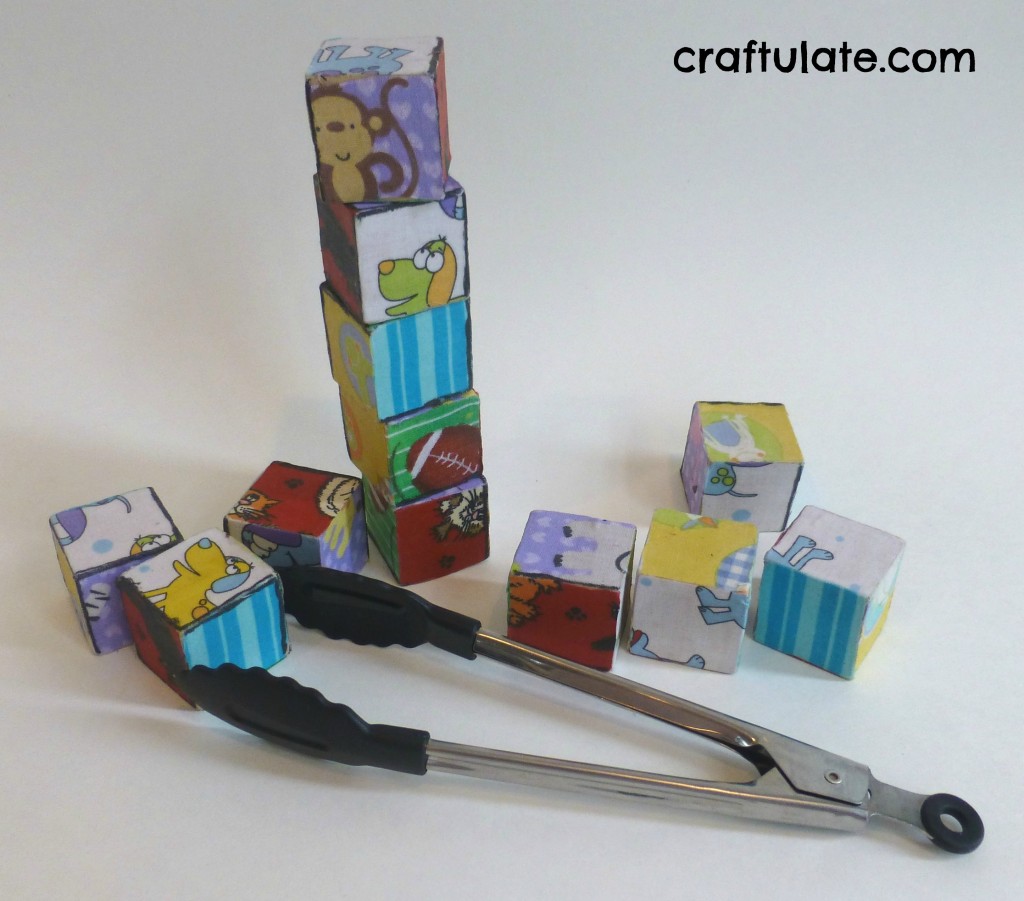 It took F a few attempts to grip the blocks in the tongs. But he did it!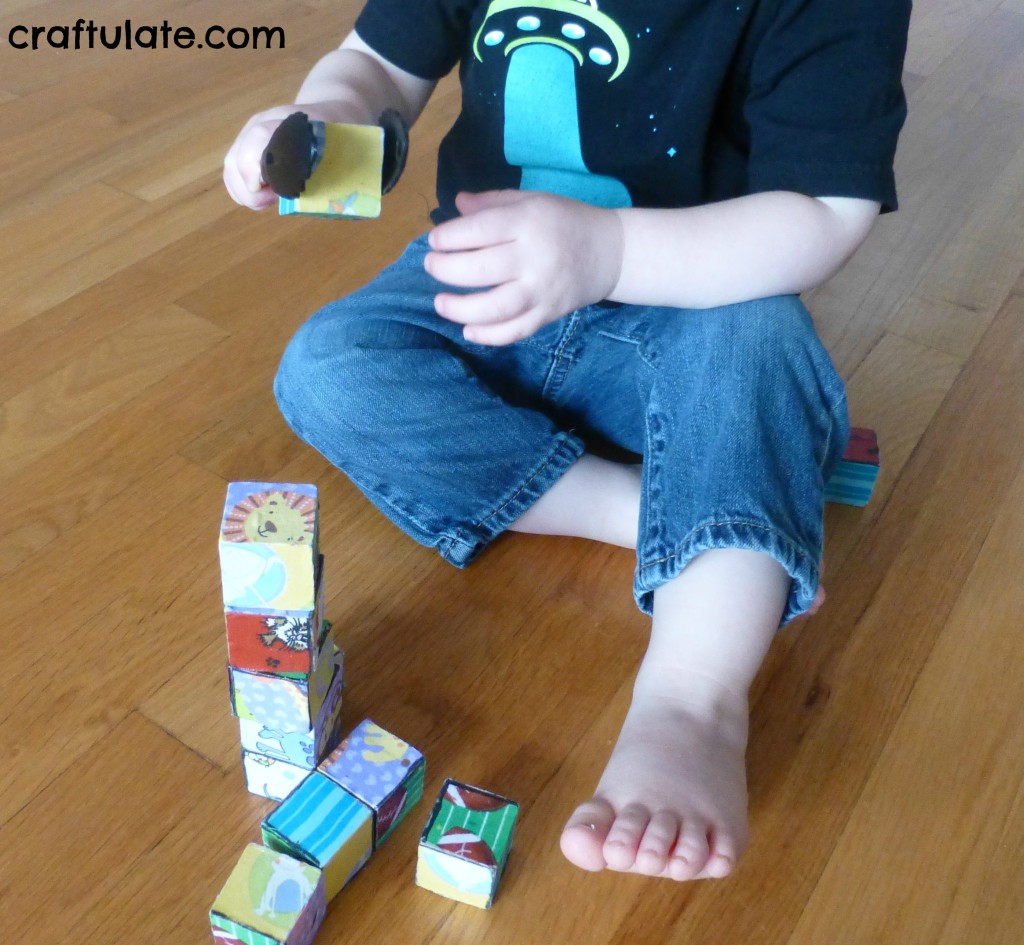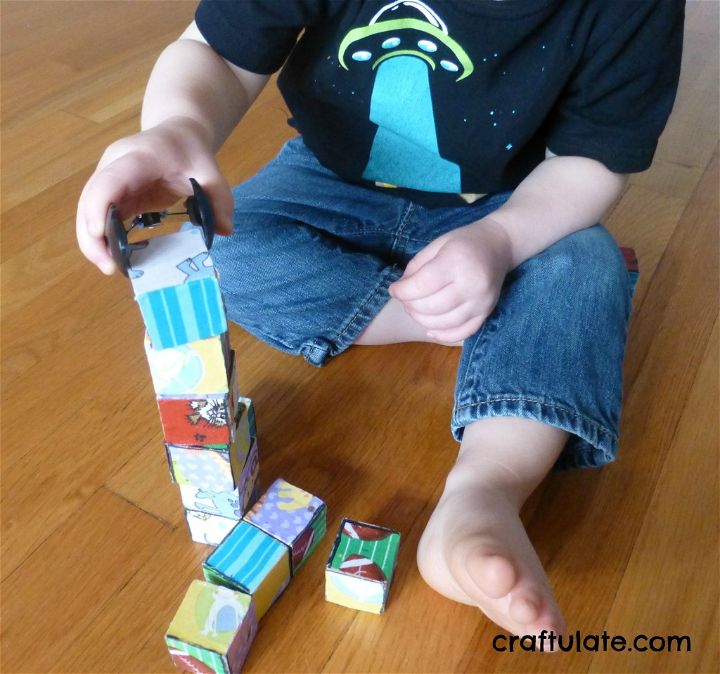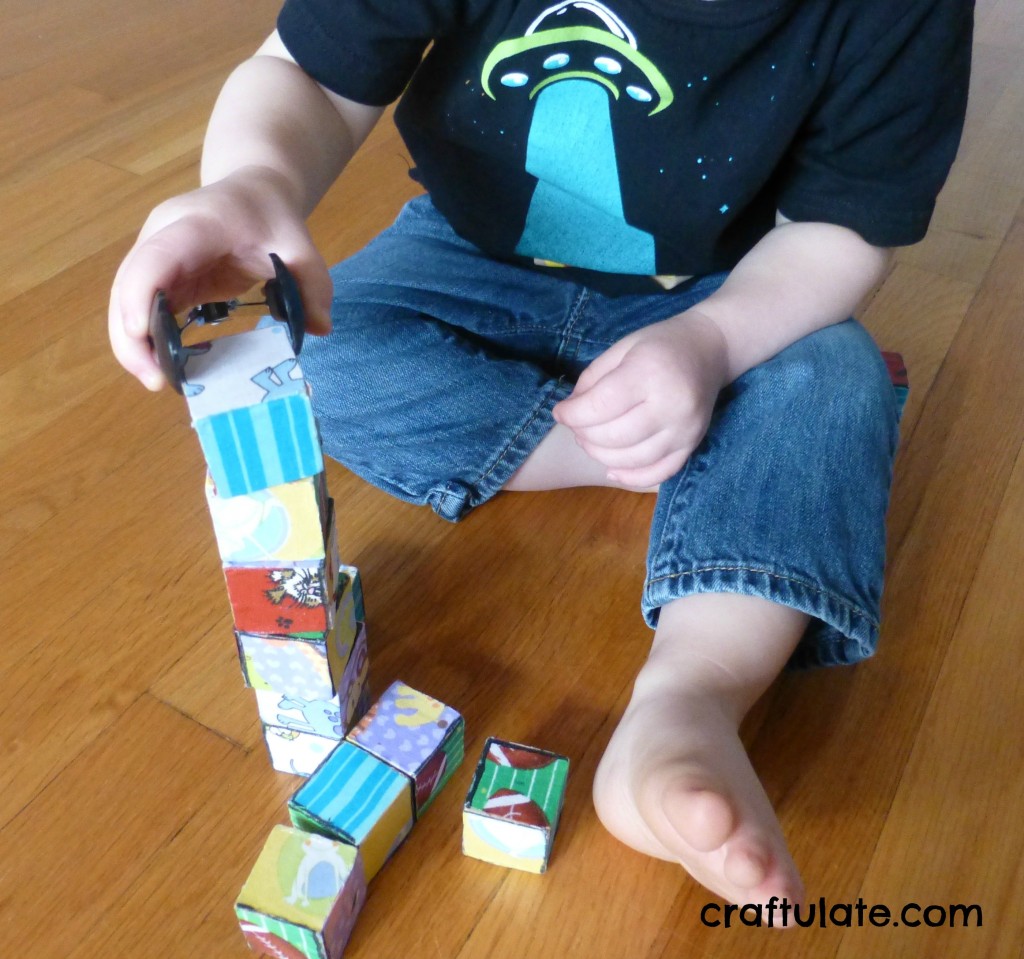 Pom Poms, Tweezers, and Colour Matching
We tried using tongs and pom poms a few weeks ago for a toddler activity over at B-Inspired Mama. However this week we tried using some loop-ended tweezers I bought from a science surplus store. I taped some colored construction paper to the base of a muffin pan and put out some pompoms of the same color as the paper. The lovely "shimmer poms" were kindly sent to us by
craftprojectideas.com.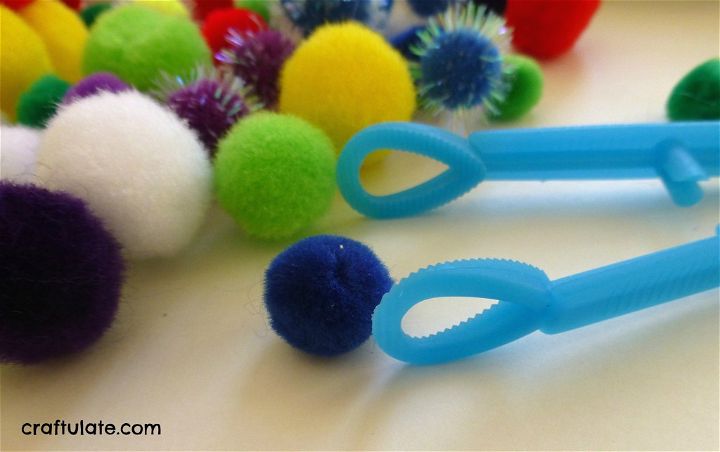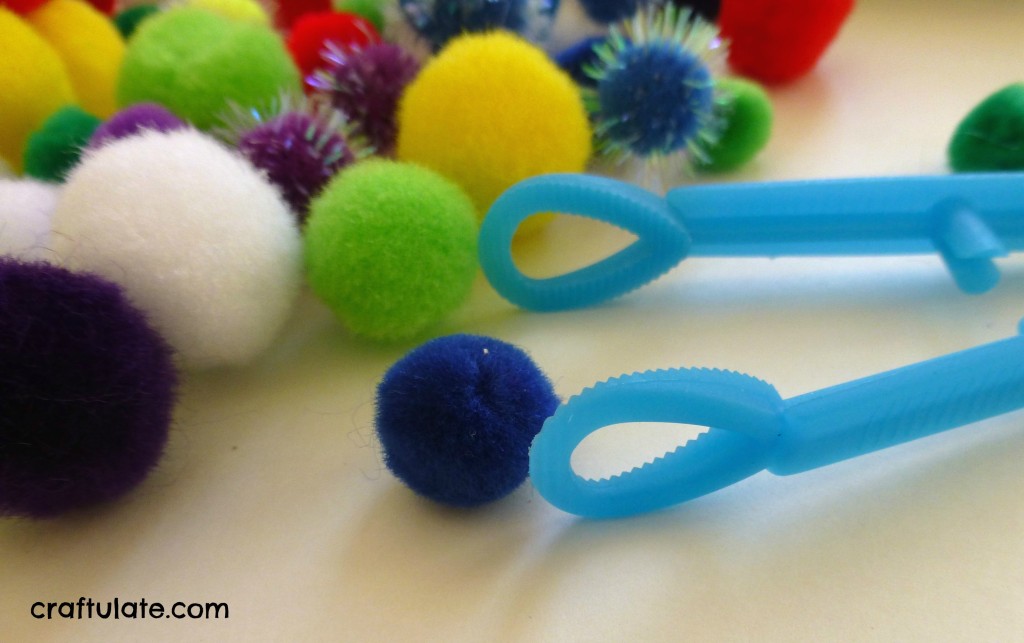 The tweezers were a great hit with F – it didn't take long at all for him to be able to use them. This activity also worked on sorting and colour recognition.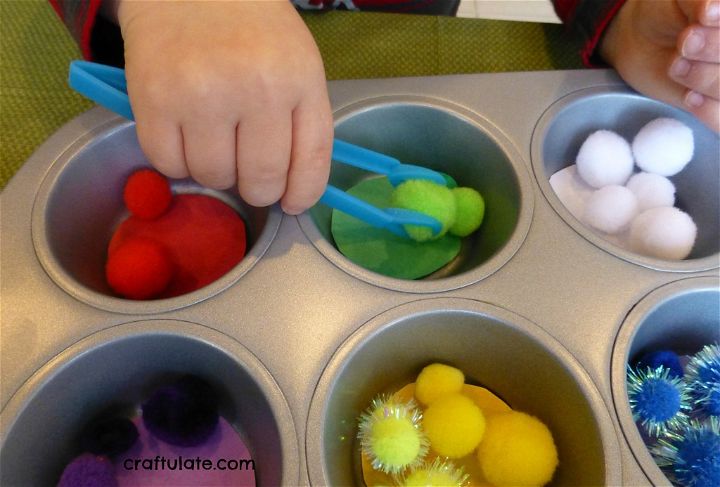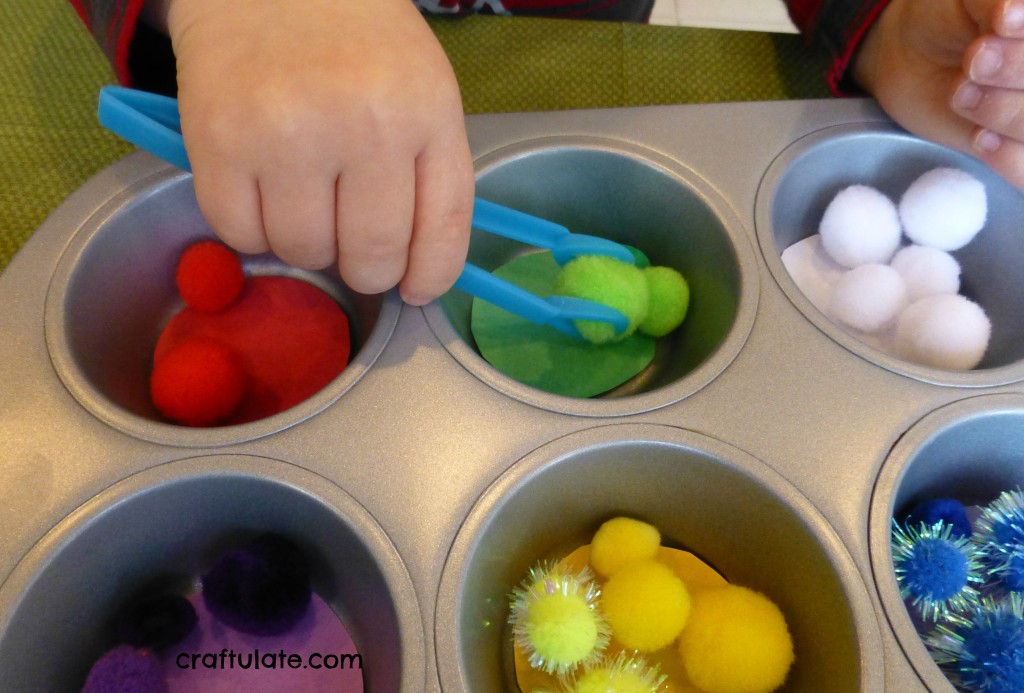 Cheerios and Counting
For this activity I wrote the numbers 1 to 12 in the base of an empty egg box. Then I provided the tongs,  tweezers and a bowl of Cheerios.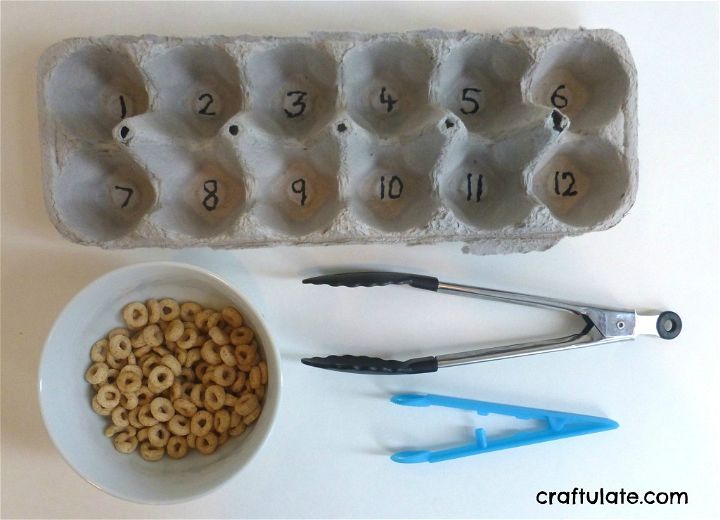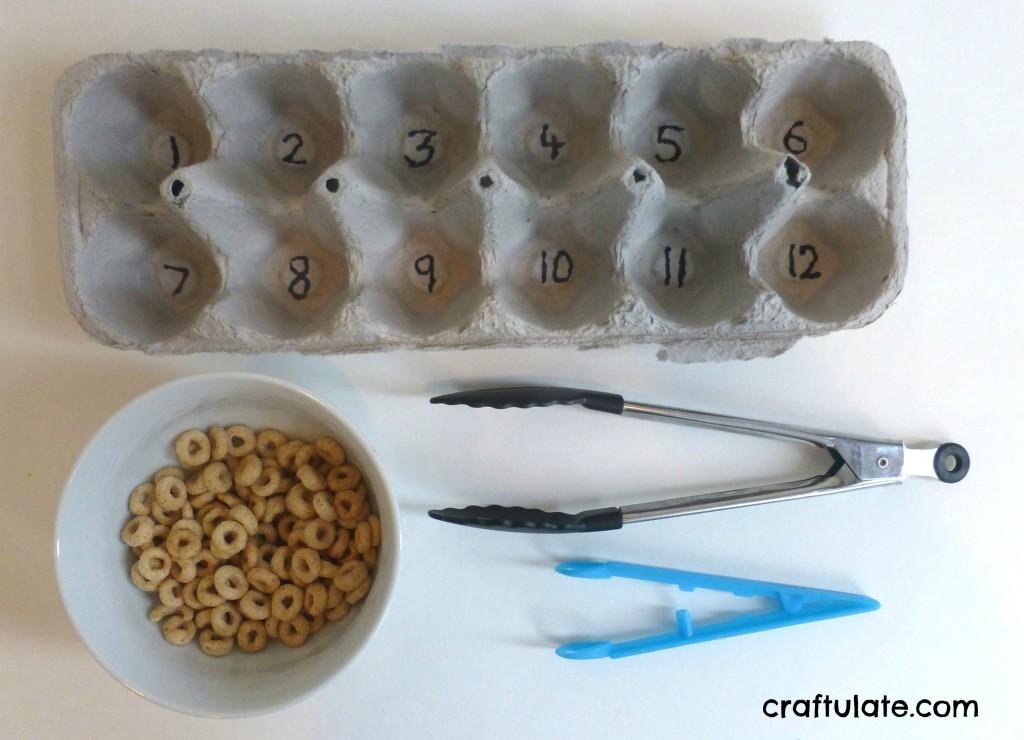 I explained to him that we would try and put the right number of Cheerios in each section of the egg box. F went straight for the tweezers and started working on picking up the Cheerios and placing them in the egg box.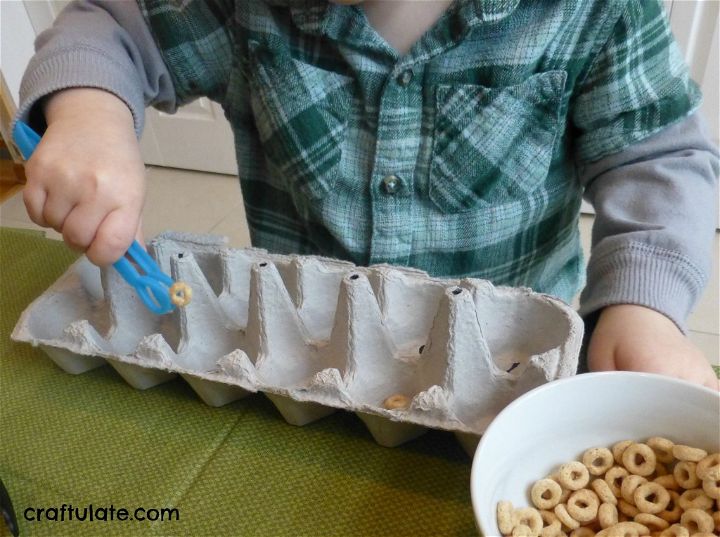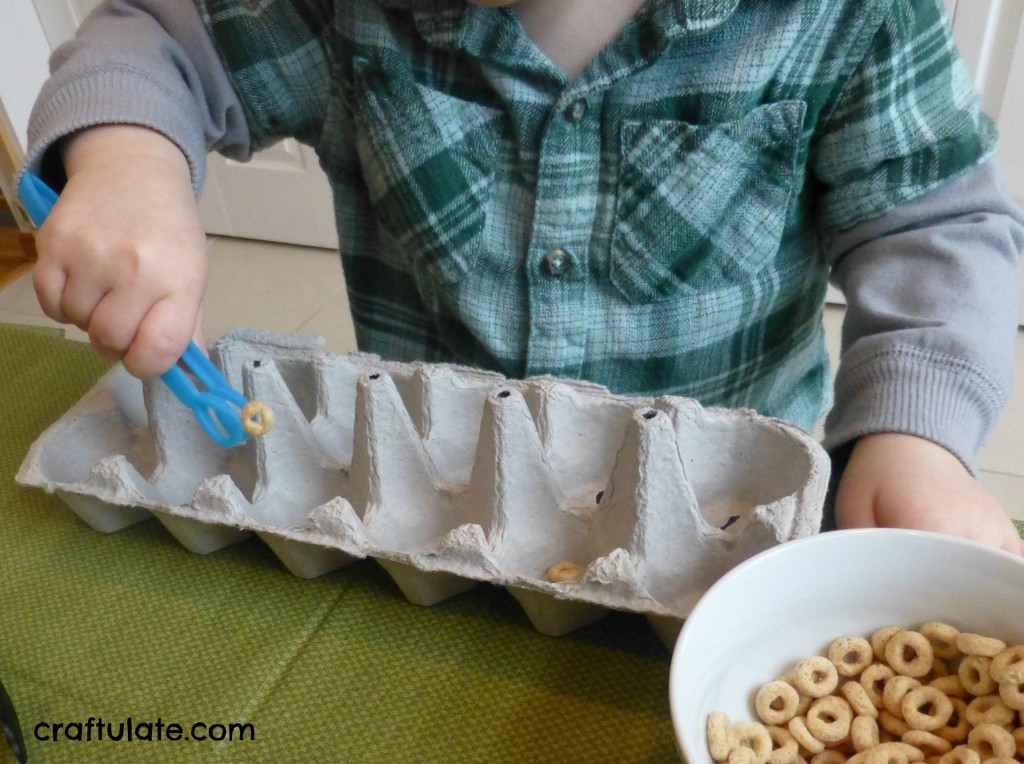 He started to get the hang of it so we stopped to redistribute the Cheerios so that there were the right number of Cheerios in each section. He did try the tongs but soon went back to the tweezers.
We didn't get much further than section 6 before he had had enough, which is absolutely fine. Oh and yes he DID eat some Cheerios, but even though I hadn't set any rules I was interested to note that he only used his fingers to eat with, but the tongs or tweezers to transfer the Cheerios to the egg box.
[bctt tweet="Give the kids some tongs and tweezers for #finemotor practice!"]
I originally started writing this post over six months ago, when F couldn't really handle the tongs. I am so pleased that I waited and reintroduced these activities successfully!