I was inspired to make a wooden block puzzle after seeing this tutorial by Craftiness is not Optional.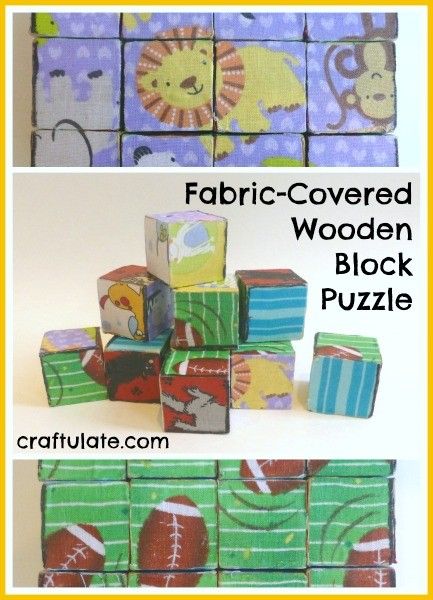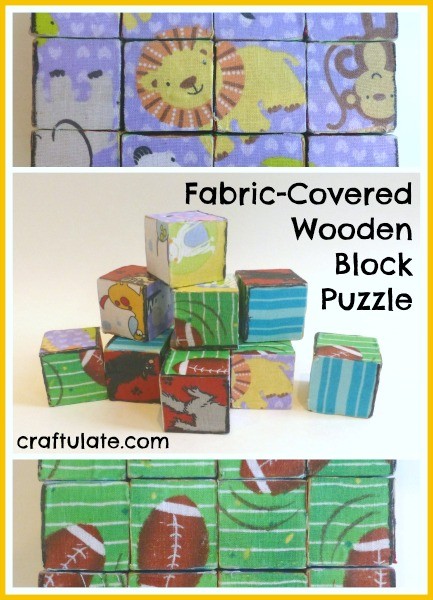 The following post contains affiliate links, which means that at no extra cost to you I can make a tiny bit of money to help support this blog. Thank you!
I bought twelve 1.5″ unfinished wooden blocks then selected six fabrics, one for each side.
I marked out the blocks on the fabric, cut out the shapes, then glued the fabric to each block. I used Fabric Mod Podge, and added a layer over the top to seal the fabric and help stop fraying.
I tried to ensure that the  the completed picture would use the same layout of blocks for each design, i.e. the top left block for the cat fabric would also be the top left block for the football fabric. This is important because actually, this puzzle can be rather tricky. It depends on the fabric you choose, however. I happened to use several fabrics where the dogs, cats or whatever were facing in many different directions, so no piece had an obvious "right way up".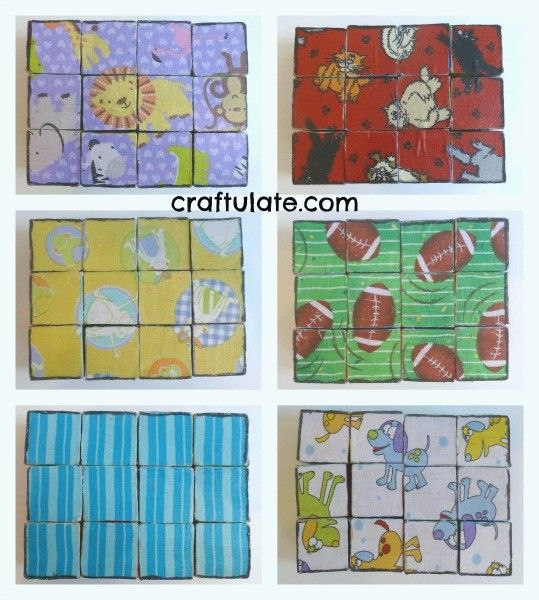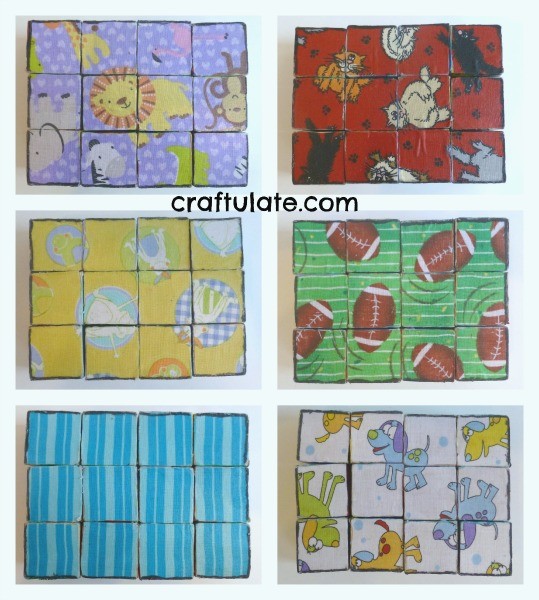 Before giving it to my son, I completed each puzzle and then drew an edge line around the perimeter with marker pen. Just to make it a tiny bit easier. He's now 21 months old and has had them for several months. I think he is waaaay off being able to do the puzzle, but has had lots of fun stacking them and knocking them down!