These tissue paper ornaments are a fun craft to make with the kids!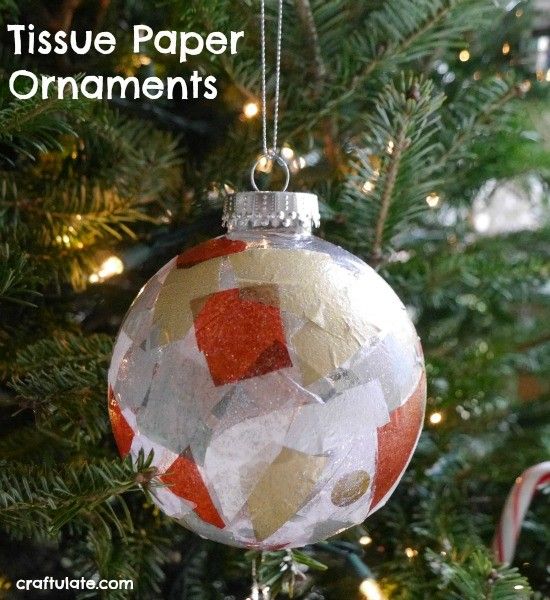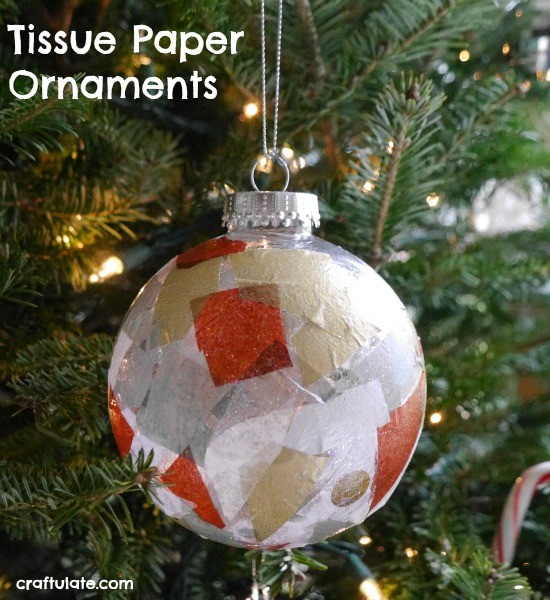 The following post contains affiliate links, which means that at no extra cost to you I can make a tiny bit of money to help support this blog. Thank you!
To make these ornaments, you'll need just four things!
Ball ornaments – we used 83mm clear plastic ones but really any with a smooth surface would work fine!
Tissue paper – we used festive colors: red, green, white, silver, gold, and a patterned silver/gold
Scissors
Mod Podge – we used the "extreme glitter" version!
Prepare the craft by cutting up the tissue paper into small pieces. Depending on the age of the child you might like to do this for them, or they can do it themselves! Two tips: Smaller pieces look better than large, and you need way fewer pieces than you think for each ornament! I'll confess that on this occasion F only managed to cut out two shapes – on a better day he might have managed at least 5! 🙂
Brush the Mod Podge all over the ornament (OK so technically  you need five things to make this craft if you include the brush!). F found it hard to hold the ornament and brush on the glue, so I set it in a cup for him.  Start sticking the tissue paper all over the ornament. Overlapping and random is totally fine!
Once the ornament is completely covered (or when your child has had enough – whichever comes first), brush another layer of Mod Podge over the top. This will give the ornament a finished (and glittery!) look plus glue down any overlapping pieces.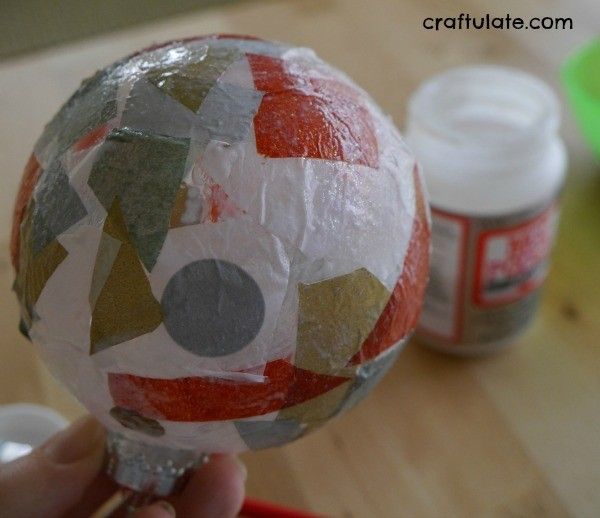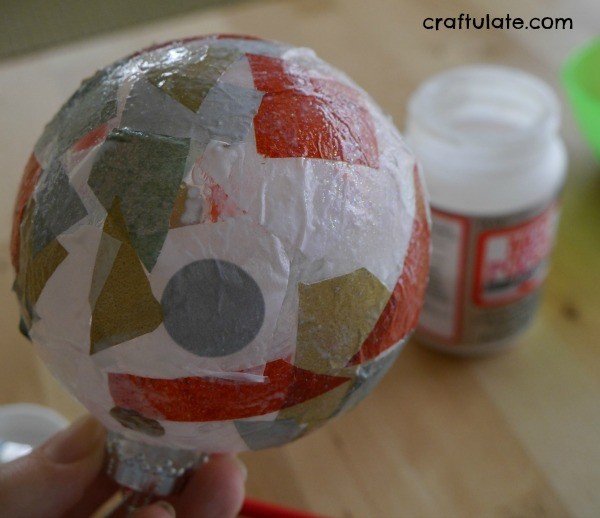 Hang the ornament somewhere out of the way so that it can dry completely. Whether the ball ornament is completely covered in tissue paper or not – it won't matter because the gaps will still look pretty thanks to the glittery finish.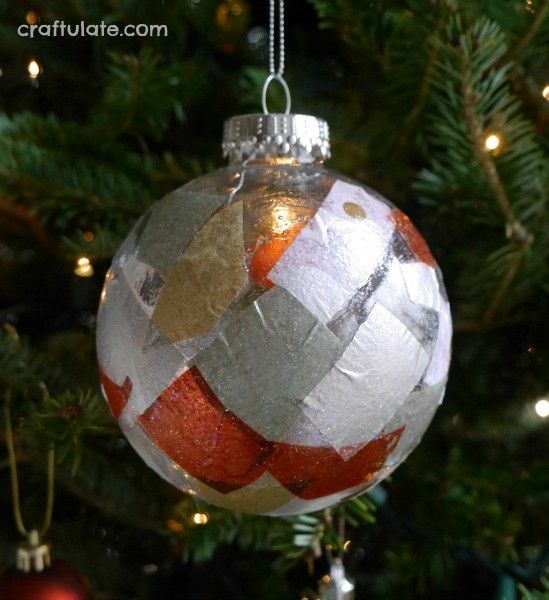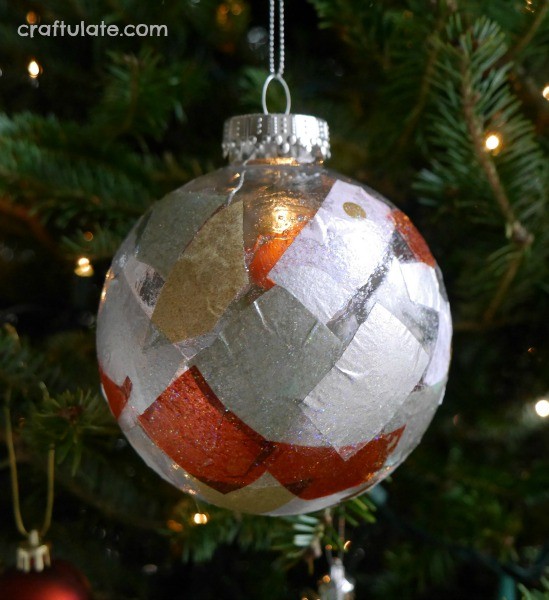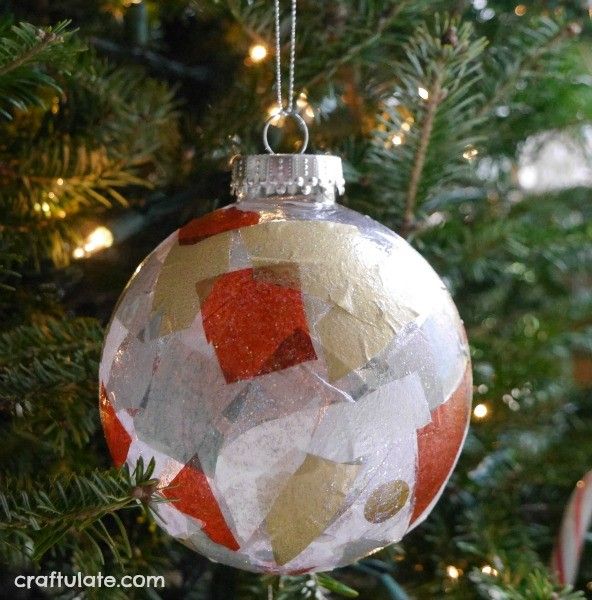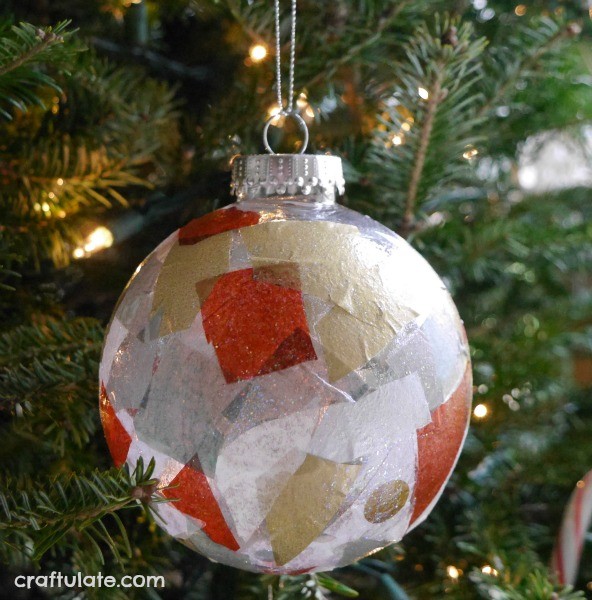 [bctt tweet="Kids can make pretty #christmas #ornaments by covering them in #tissuepaper and sparkly glue!"]
If you'd like some more ideas on ways to use tissue paper with kids – check these out!